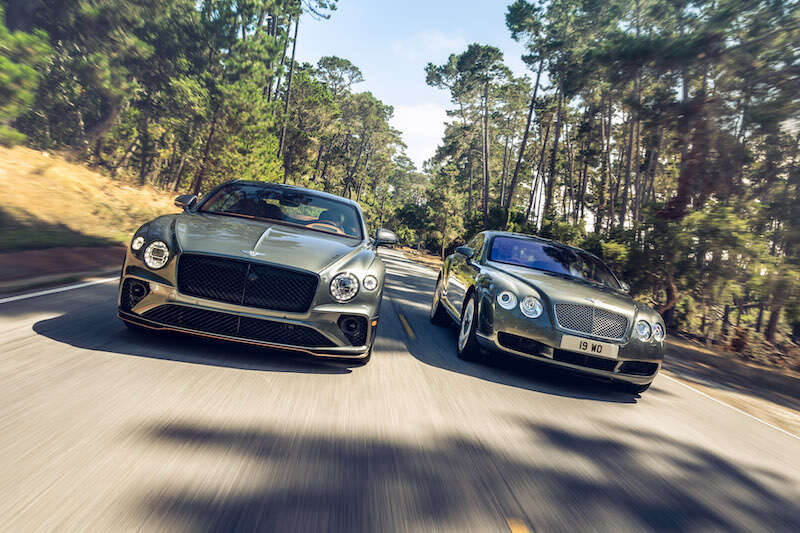 Bentley Motors has once again made its mark on Monterey Car Week, this year with the showcasing of a one-off modern interpretation of the original Continental GT Speed.
Heralded as one of the most important releases in the marque's modern history, the 2003 Continental GT Speed ushered Bentley into a new century and was thanked for a ten-fold spike in sales. Since then, a further three generations of Continental GT have been released, with the line continuing to act as a benchmark for modern luxury vehicles.
[See also: The Macallan Launches Luxury Experience for Monterey Car Week]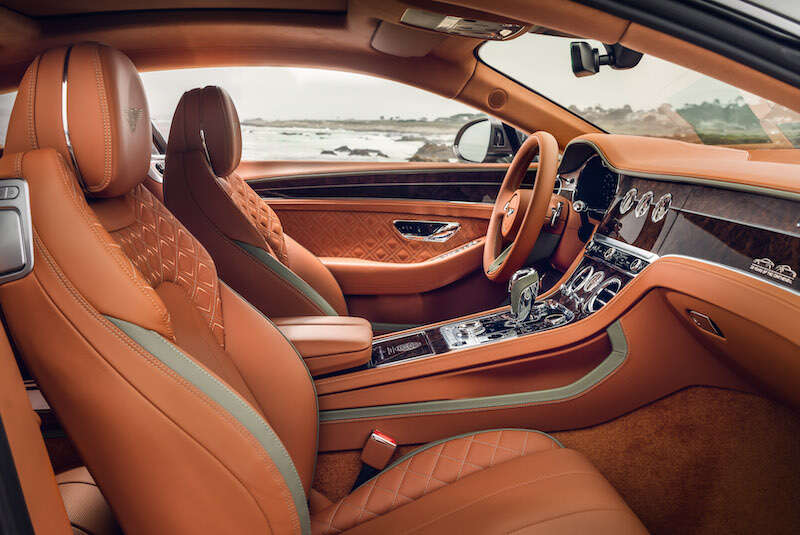 Designed by Mulliner, Bentley's celebrated bespoke division, this one-off 2023 edition is inspired by the very first Continental GT from 2003, and more specifically, the VIN20001 which was the first GT off the production line at Bentley's Crewe facility.
Like its muse, the new GT is finished in Cypress Green paint. Inside, the cabin bears the same Saddle leather and Burr Walnut veneer as the original, but with a few subtle upgrades and amends. 
The personalized treadplates, for example, read, '20 years of the Continental GT by Bentley Mulliner,' while outline representations of 2003 and 2023 cars featured on the fascia, centre console and outer sill.
[See also: The Best Continuation Cars for Fervent Collectors]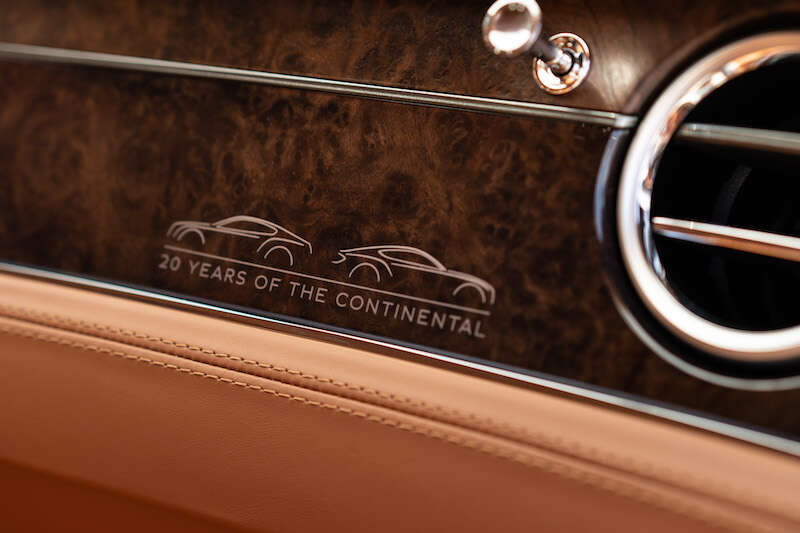 The two cars were displayed alongside one another at The Quail, A Motorsports Gathering, offering a poignant visual exhibit of one of the marque's most celebrated motors throughout its two-decade lifespan. The display also acted as the 2023 edition's delivery, with its new owner – an American collector – present at The Quail.
The Monterey Car Week reveal marked but the first stop-off in the lines' global journey. A specially designed Bentley 'Baton' – created in-house to represent key eras of the Continental GT – will now embark on a road trip across Europe, Asia and the US before finally arriving at Bentley's Crewe HQ, where it will take its place as a permanent commemorative artifact. 
[See also: Rolls-Royce Reveals One-off Droptail, La Rose Noire]