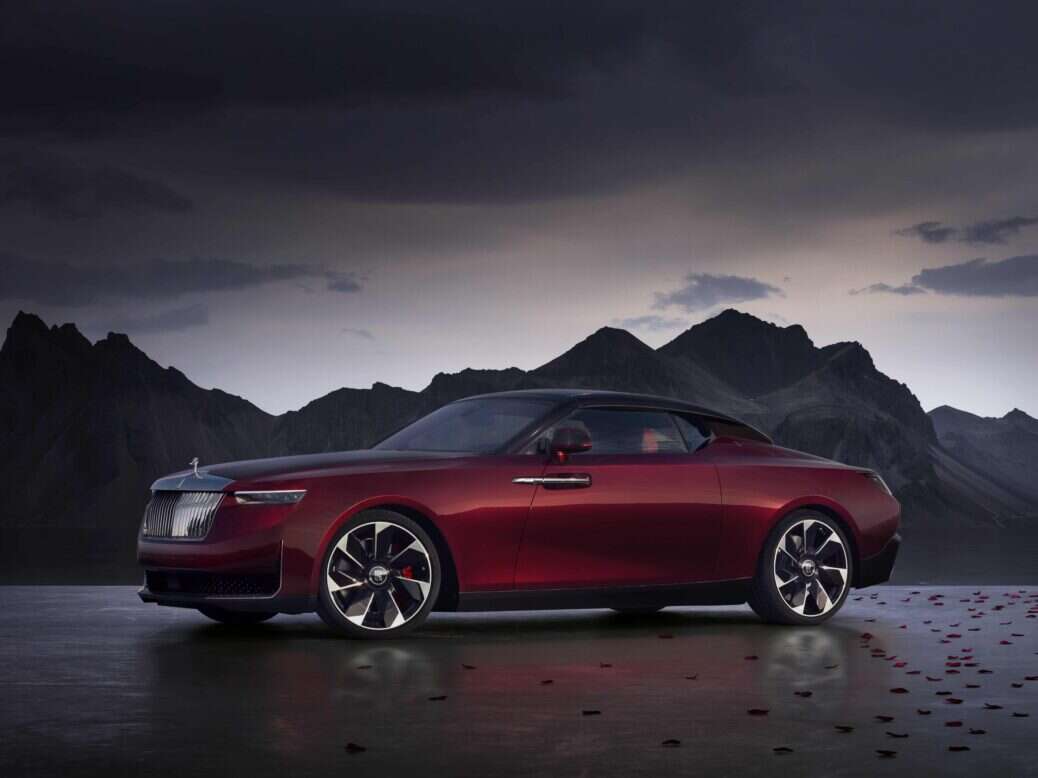 What do you get when the world's preeminent luxury car manufacturer turns things up to 11? Well, Rolls-Royce Motor Cars has just shown us. The British marque has just revealed Droptail, the heir apparent to their coachbuilders line. The first of four entirely bespoke Rolls-Royce Droptails is named "La Rose Noire" and boasts a design language that takes its cues from the complex allure of the Black Baccara rose.
In La Rose Noire, absolutely no expense has been spared, every detail is finished to the utmost level of excellence and it has just been presented to the client for the first time at a private event near Pebble Beach California. For those who can afford it, a Rolls-Royce coachbuilt is the ultimate example of bespoke automobile manufacturing.
"Today, Rolls-Royce Motor Cars unveils Droptail, an exquisite coachbuilt motor car that resets our understanding of what is possible in the luxury sector. Indeed, our dedicated Coachbuild department is the only place in the world where true patrons of luxury can create a motor car not for their image, but in their image," said Rolls-Royce CEO Torsten Müller-Ötvös.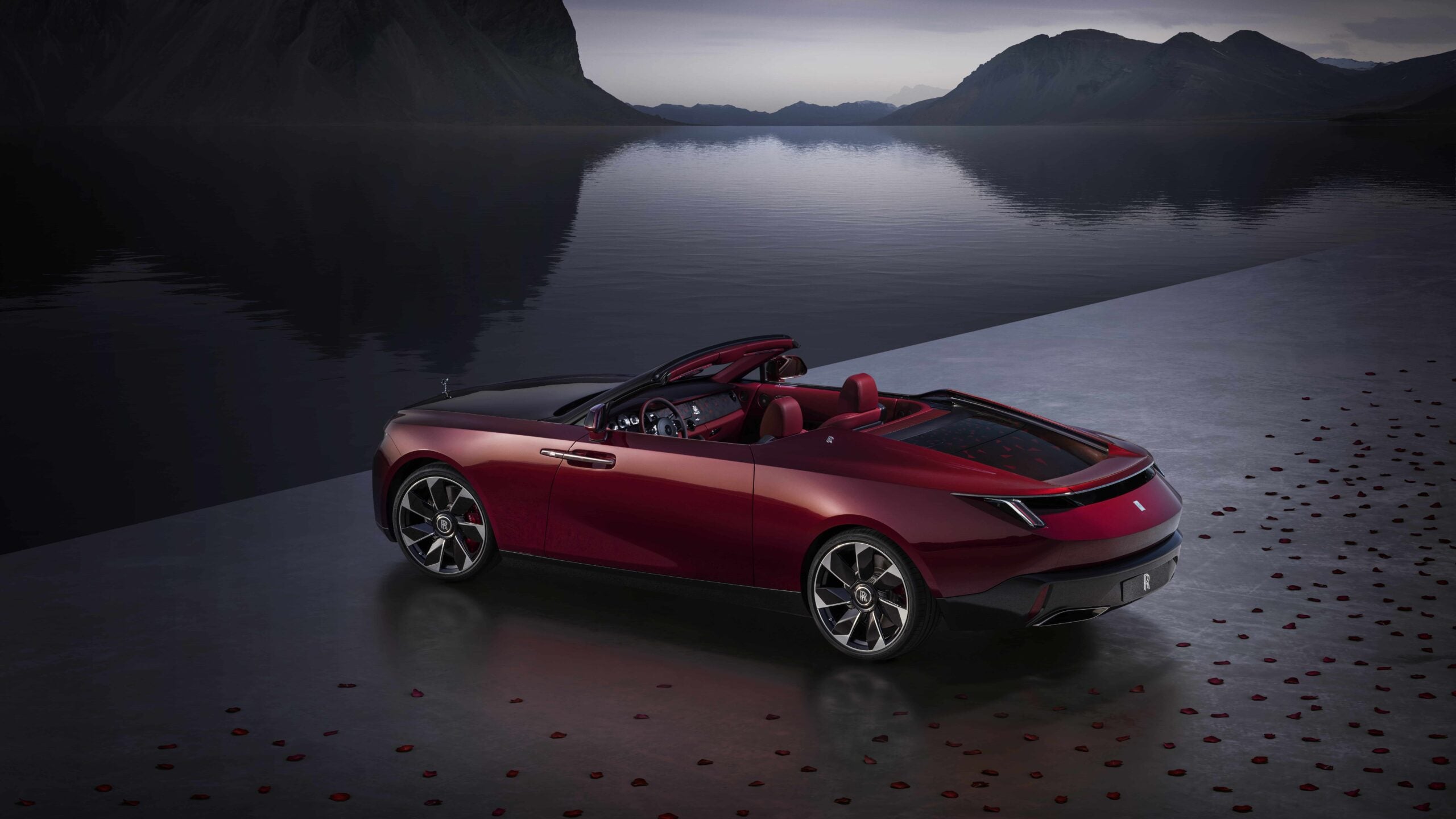 Put simply, a coachbuild is when a new chassis is placed over the top of an already existing drivetrain. But for Rolls-Royce, it means a little bit more than that.
Rolls-Royce's history of coachbuilding stretches right back to before what is referred to as its golden age during the 1920s and 1930s, however, the modern era began in 2013. The marque was commissioned to create a coachbuild with a long raked rear profile in 2017. It was revealed as the Sweptail.
In 2021, this design concept was pushed further with the Boat Tail, specially commissioned for a nautical-loving client who wanted a vehicle that matched their affinity for hosting.
Now, we have the Droptail, the first roadster-style body in Rolls-Royce's modern history. Inspired by the 1912 Rolls-Royce Silver Ghost 'Sluggard', this new vehicle exudes the early days of motor racing.
Its two-seat design has been specially crafted to cosset driver and passenger, truly reinvigorating the romance of driving. In doing so, Rolls-Royce has created a special car indeed.
Elite Traveler was fortunate enough to take a trip to Rolls-Royce's state-of-the-art factory in Chichester, to take an early glance at Droptail, before it's unleashed onto the roads.
Interior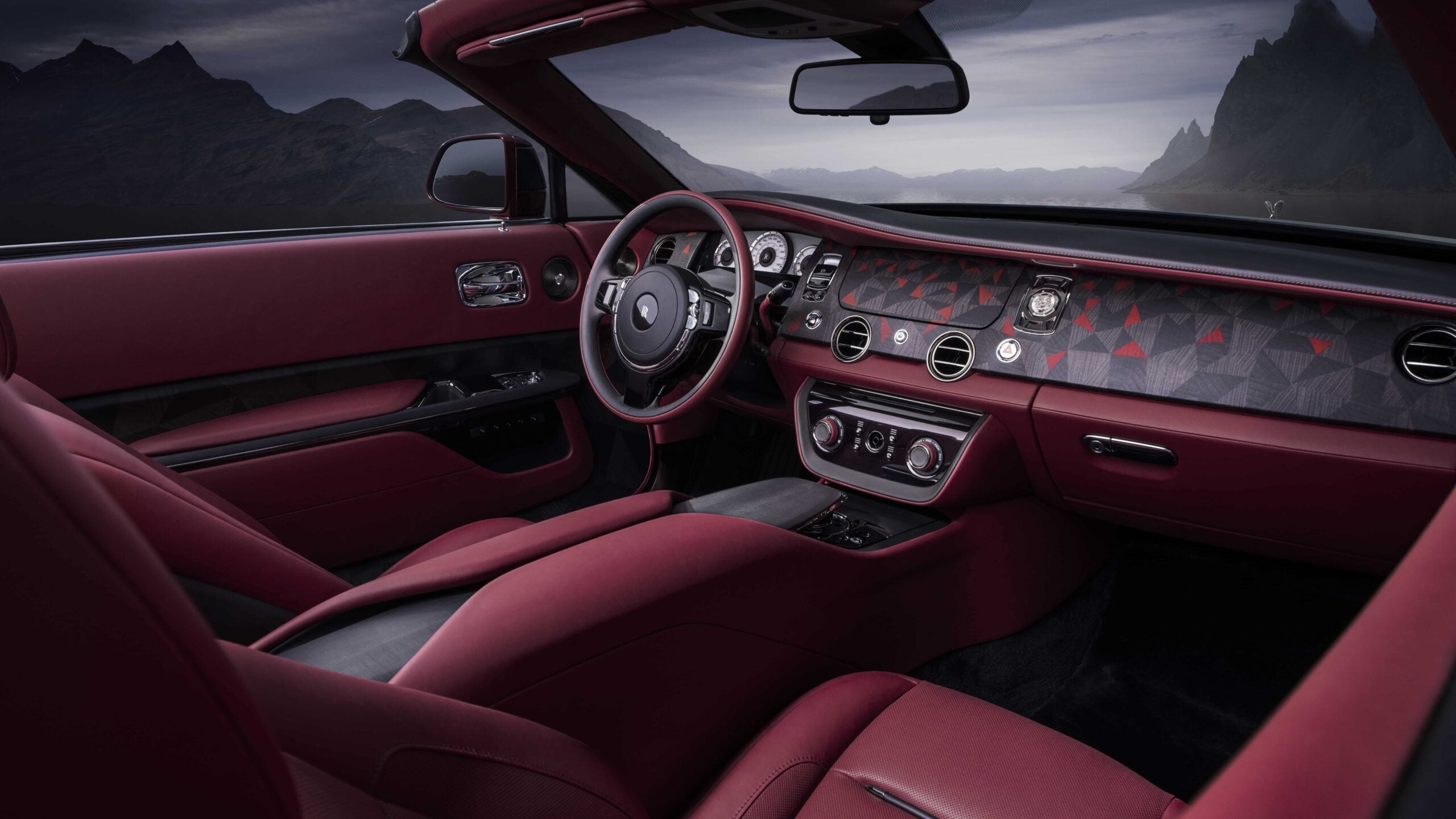 When it comes to a coachbuild, it's all about the interior. Everything is specifically designed for the owner with their input: every cut of leather; every stitch; each intricate panel of wood; every button, knob, switch, toggle and handle is bespoke.
For the decerning individual who chooses – as Rolls-Royce Motor Cars's CEO Torsten Müller-Ötvös puts it – to "create a motor car not for their image, but in their image," the details are vital. And, as they will be spending most of the time sitting inside, it makes all the difference.
Droptail incorporates the most complex level of parquetry — a geometric mosaic of wood pieces used for decorative effect — in Rolls-Royce Motor Cars history: 1,603 hand-finished, hand-placed wood pieces that took over two years to complete.
During the factory visit, Rolls-Royce played a timelapse that showed a single craftsman painstakingly creating a vast, uninterrupted, curved shawl panel that wraps behind the driver and passenger.
This individual piece took nine months to complete. So complex was the project, the craftsman was only allowed to work for a single hour at a time, five times a day, to maintain the concentration required to execute this demanding task. To aid the endeavor, they did so in a soundproof room, further limiting distractions.
[See also: An Icon Reborn: Rolls-Royce Unveils Phantom Series II]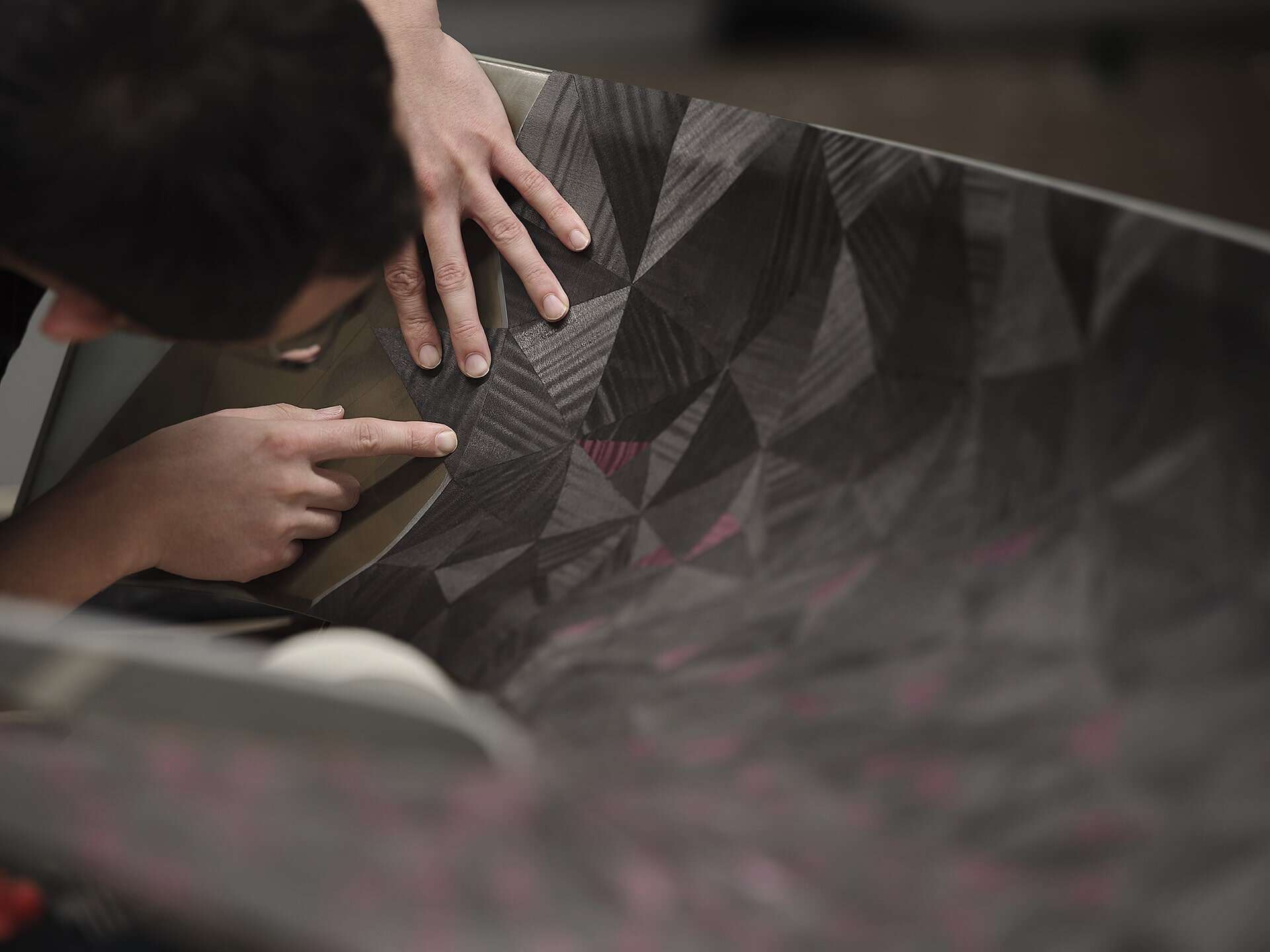 Those lucky enough to sit inside La Rose Noire will immediately notice the low seating position and high waist rail, the door essentially sits at the driver's neckline — a further nod to the race cars of old.
Particularly keen on minimalistic styling, the clients wanted a clean look, so the interior is all analog, and utilizes only three visible primary buttons. Separating the driver and passenger is a cantilevered plinth-like armrest. Upon the press of a button, this structure seamlessly unveils rotary information and the controls for the entertainment system.
These innovations have allowed Rolls-Royce to craft a clean, minimalistic interior, yet still maintain the vehicle's full functionality.
Exterior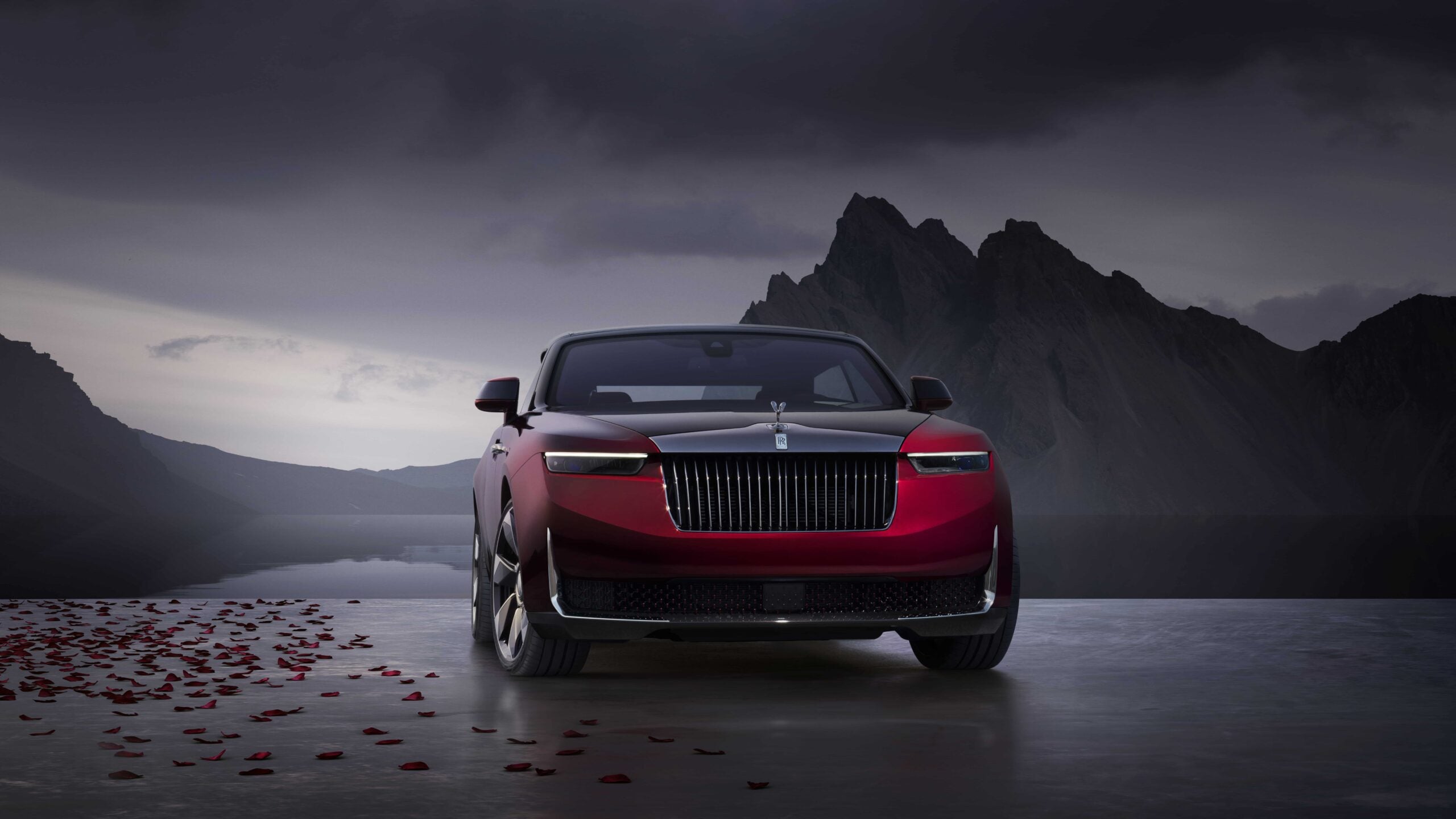 The Rolls-Royce Droptail has been designed and crafted for two particular individuals, which means the rest of us will have to settle with viewing "La Rose Noire" from a distance, thankfully it's just as striking from afar.
The roof is a single-piece, removable hardtop. Without it, La Rose Noire is a slick open-top roadster, you can imagine cruising around the French Riviera. Roof attached, the car transforms into a punchy coupé that's bursting with the flair and aggression of an American hot rod. La Dolce Vita in one sense, Rebel Without a Cause in another.
The daring doesn't stop there. For Droptail, designers took the seemingly sacrilegious decision to alter the iconic Pantheon grille. For the first time in the marque's history, the once straight and upright vanes are now kinked towards the top of the radiator. This reduces the formality of Droptail, a clear nod to this car's devil-may-care spirit.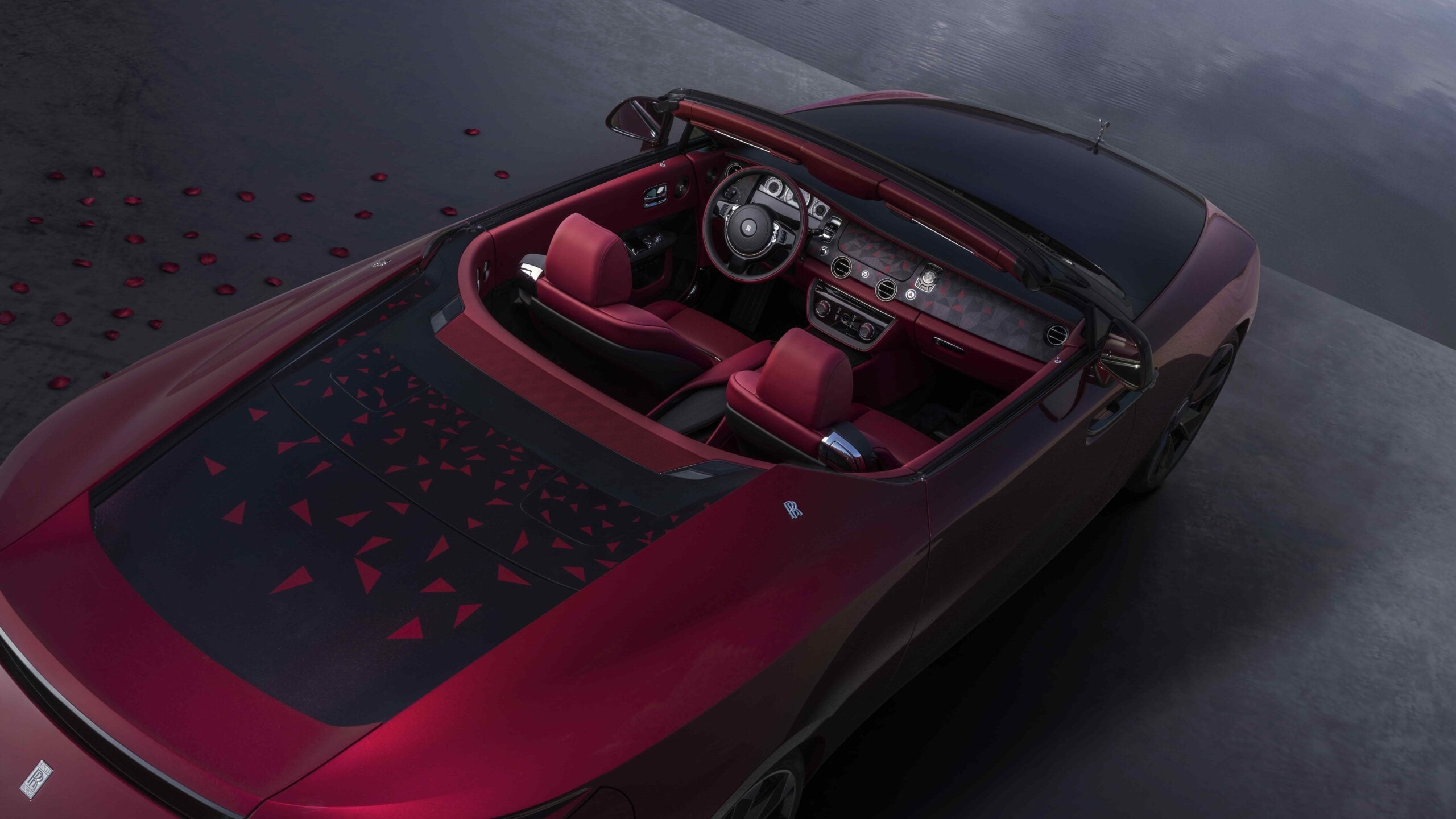 The true love red paint, like the Black Baccara rose, changes color depending on which angle you look at it. This complex effect was only possible due to an entirely new paint process that took over 150 iterations to perfect.
The reverse of the Pantheon grille is hand-painted with this true love red. It lies completely out of view, yet is partially visible due to indirect reflection. It's extreme, but pushing details to the limit is what Rolls-Royce does best.
Of course, it's not called Droptail for no reason. Continuing the recurring design language of the previous Rolls-Royce coachbuilds, the rear of the car "drops" away. It evokes the classic roadster, yet it's not a choice that's conducive to creating downforce. The marque's designers and a specialized aerodynamicist worked for two years through 20 iterations to get it right.
[See also: Rolls-Royce and Iris van Herpen Reveal Phantom Syntopia]
Horology
All cars have clocks, most are digital, and sometimes they don't even tell the right time. In La Rose Noire, things are done a little differently.
Specially commissioned by the client, this iteration of Droptail comes equipped with an integrated, one-off timepiece by the acclaimed Audemars Piguet. This 43mm Royal Oak Concept Split-Seconds Chronograph GMT Large Date is powered by a unique self-winding Calibre 4407 movement and features a flyback chronograph and a split-seconds mechanism.
Naturally, the timepiece artfully matches La Rose Noire colorway.
At the press of a button the artisan timepiece is presented and released from the dashboard by a powered mechanism, it can then be removed and worn by the owner. Once removed, a white gold coin is revealed that displays the only literal expression of a rose that can be found anywhere on the vehicle.
The Rolls-Royce Droptail, and this particular iteration, La Rose Noire, represent what happens when an individual with ambition, collaborates with those who don't work by half measures.
The result is a truly unique vehicle that's excessive for all the right reasons. With almost 1.5 billion cars in the world, the odds of spotting this work of art out in the wild are pretty slim, but then that's all part of the magic. A rose among the thorns.