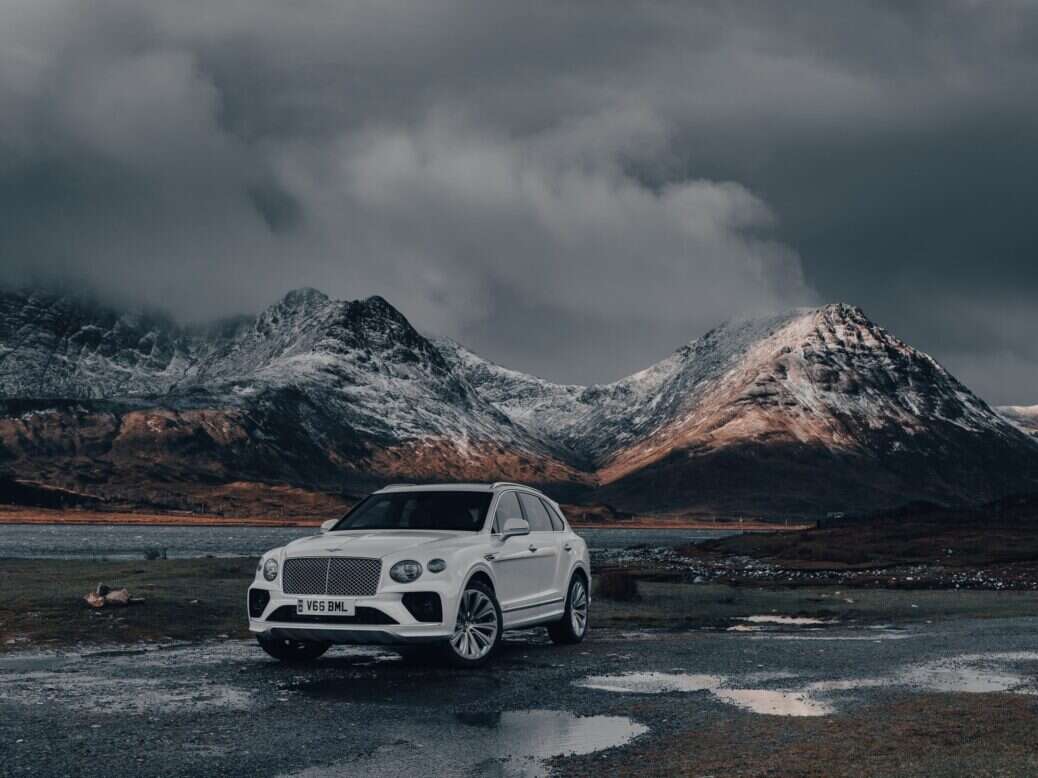 In the not-so-distant past, a Bentley Bentayga SUV was fair game for scorn from any self-respecting environmentalist due to the vehicle's conspicuous image of consumption. Combine this with a high-end luxury logo, and the disdain from onlookers was palpable. Luxury should feel good. It should elevate us — to ourselves, most of all — but in order to do that in this day and age, luxury needs a conscience.
The Bentley Bentayga is the SUV offering from the talented team at Crewe, Bentley's UK HQ. Imposing on approach and just ostentatious enough, it sends a shot of childlike excitement from within. Its handsome sculpted sides, wide-eyed front and sporty roofline all exude quiet purpose. And guess what?! This wonderful piece of engineering is a plug-in hybrid. The combination of a 3.0L gas engine V6 and a 17.3 kWh Lithium-ion battery will return a positively socialist 81 MPG, enabling you to use less gas without compromising on performance.
A lengthy run was called for to experience life with this fine new machine. I'll spare you the tired cliches around range anxiety and the developing state of the UK's electric charging infrastructure, as it's boring and also less relevant in this case. You see, with a hybrid you always have a gas-powered companion willing and able to facilitate a smooth passage to another charging point. The best of both worlds? Possibly, yes.
[See also: Flexjet Reveals Bentley-Inspired Private Jet Interiors]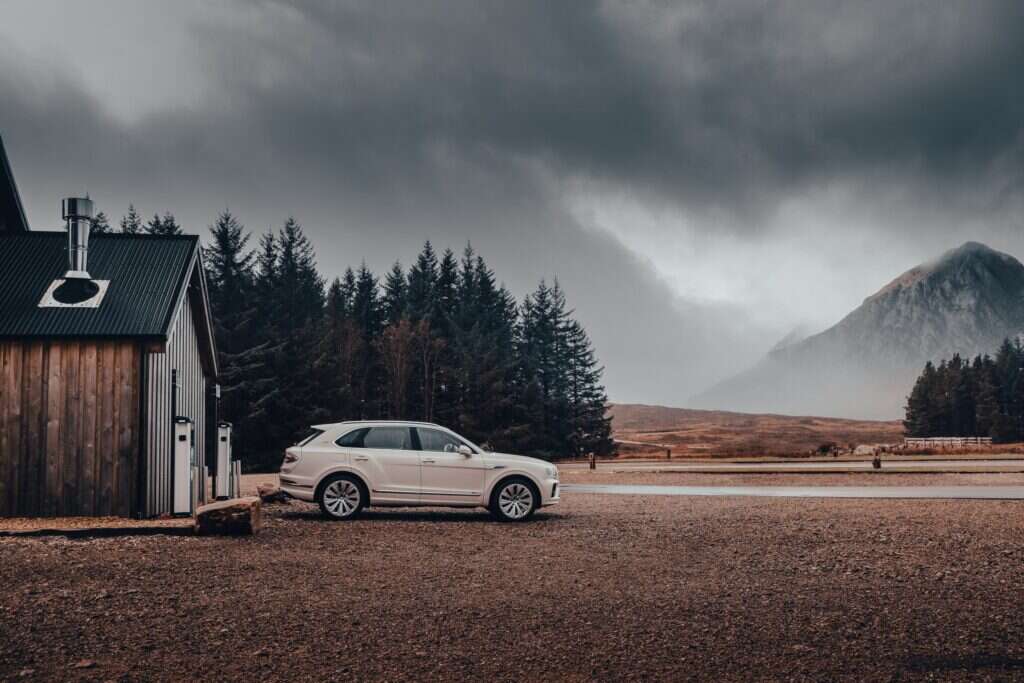 With this in mind, a trip to the Highlands of Scotland was the perfect location. I wanted to see if luxury would dovetail with a lighter footprint but still allow me to experience one of the last true wildernesses in the UK without constrictions or compromise.
Leaving Glasgow on the A82 heading north, the signs of industry subsided and the natural world began to loom large. Towards Glencoe, the view from my almost silent cockpit was of stunning, majestic mountains framed by the expensive leather dashboard of the Bentayga. Everything about this car felt beautifully made, almost as if it was carved from one solid piece. Erring more on the side of reassuring craftsmanship than pure decadence, it felt considered, classic, careful.
[See also: Horizon: The Macallan Reveals Debut Product with Bentley]
Bentley builds its cars to have an enduring feel — as if the world would end and they would be the only thing left standing, much like the Scottish mountains around me. The following day, before I reentered Glasgow, I stopped and got out for one last look at those impressive mountains. From a few paces away, the Bentley looked tiny in comparison. A vehicle that would be a very large, imposing object in our everyday lives was dwarfed here. What a lovely example of perspective.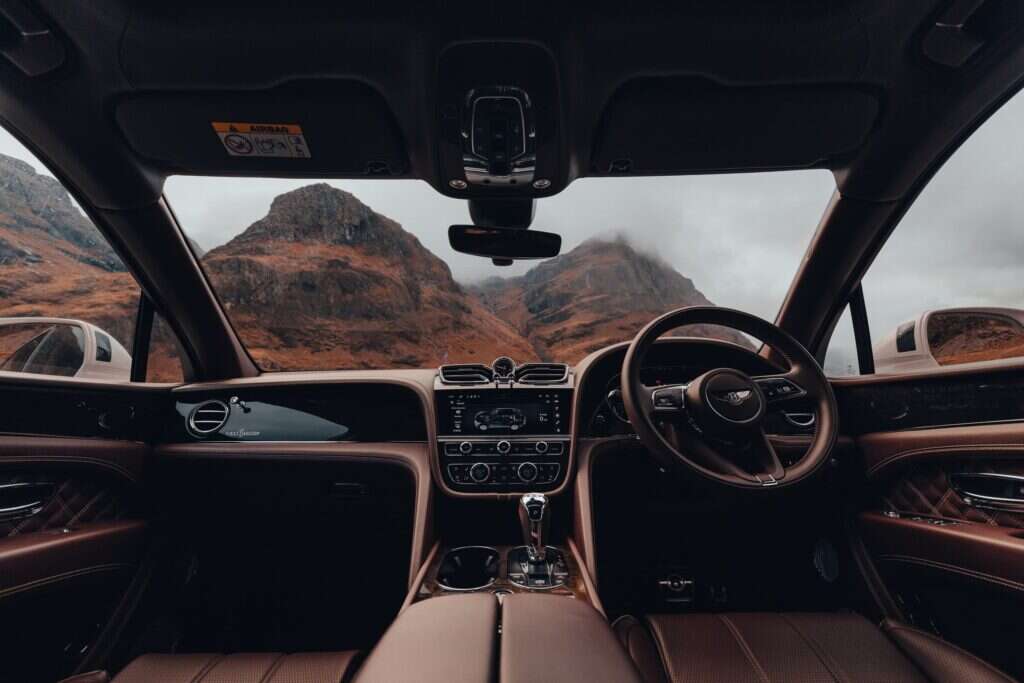 Bentley Bentayga from $179,500, bentleymotors.com
[See also: Bentley First to Get "Net Zero Plastic to Nature" Status]
This article appears in the 30 Nov 2022 issue of the New Statesman, Winter 2022/23