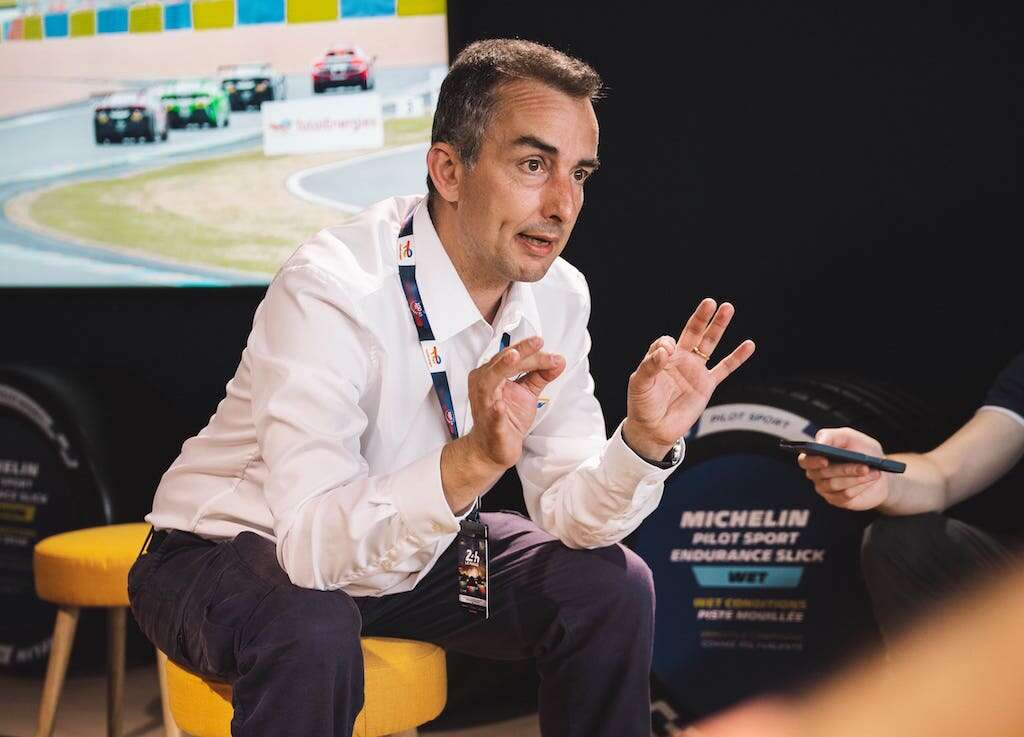 "Racing forces you to be fast, but sometimes speed doesn't allow you time to think," Matthieu Bonardel said, his russet-colored eyes gazing over my right shoulder at the track roughly 20 yards away. It was just after 10am on a cloudy June day; in less than five hours the green flag would drop to signal the 100th anniversary of the Le Mans 24 Hours race. "I won't sleep more than 90 minutes," the 51-year-old said. "At some point, you get addicted."
The last 25 consecutive Le Mans races were won on Michelin tires. This year, 37 of the 62 cars participating competed on Michelin rubber. Beginning on a Saturday afternoon, the race concludes after almost 400 laps and 24 hours of continuous racing (Formula 1 races finish in a maximum of two hours) in front of roughly 250,000 spectators. Each car has three alternating drivers, with limits on time behind the wheel as well as a pre-allocation of tires.
"I like the speed but it comes at a price, which is expertise and competence," he noted. "There will be a winner and there will be a lot of losers. When the drivers jump out of the cars with their hearts at 180 beats per minute, it's madness. But I always tell them, 'Guys, I'm not here to drink champagne; I'm here for you to tell me what I can do better. But be nice to me. And when everything goes well, don't forget me.'"
[See also: Elite Traveler's Top Cars of 2023]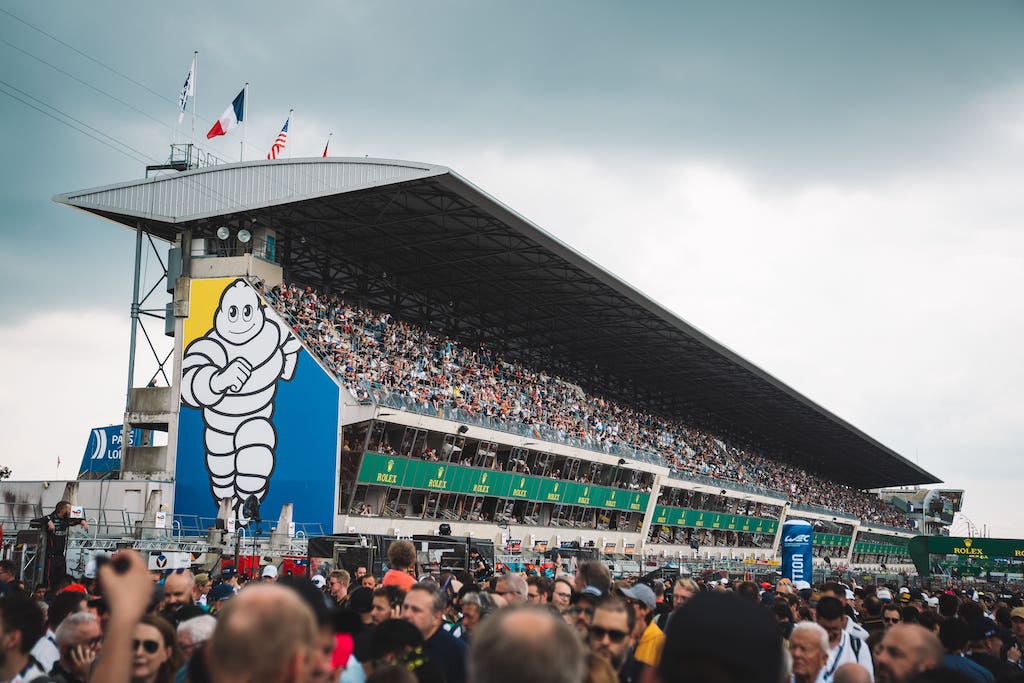 Tire strategy is vital, with tactical decisions on what compound to select (soft, medium or hard, as well as wet); when to pit; and how far to push the tires, drivers and cars. While some see pressure to perform, Bonardel views Le Mans as an ideal place to exercise his mantras, which he offers on and off the track.
"I'm a strong believer that you can get what you want if you work hard. I'm a stubborn guy. We create our own future, we make our own destiny. It's not like things are being dictated by someone or somebody is going to make my life. I make my life, and that's what I tell my kids. And I teach my team to never believe anything is lost. Fight."
[See also: Jaguar Revives its Glorious Heritage at Goodwood]
The main race of the FIA World Endurance Championship, Le Mans runs an eight-mile circuit through forests, residential areas and even public roads. Half of the race is at night. It most certainly will rain at some point. Fighting occurs on all fronts — whether that's against fatigue, the weather or the competition — usually simultaneously.
"Michelin uses motorsports as a lab, not just a technical one but also a human lab. You select people who can grow and communicate because it's a survival place," he said in his thick French accent.
Entering his 15th Le Mans, Bonardel explained his trifecta for sustaining the marathon competition. "Be direct, be transparent, be yourself. Don't be rude, but don't try to hide, because transparency is essential. If you're not happy, just say it. Whether that's within my team, or the private teams we work with… or the big teams everyone has heard of; I think transparency is really what creates connection and trust. I'm going to spend time with all of them."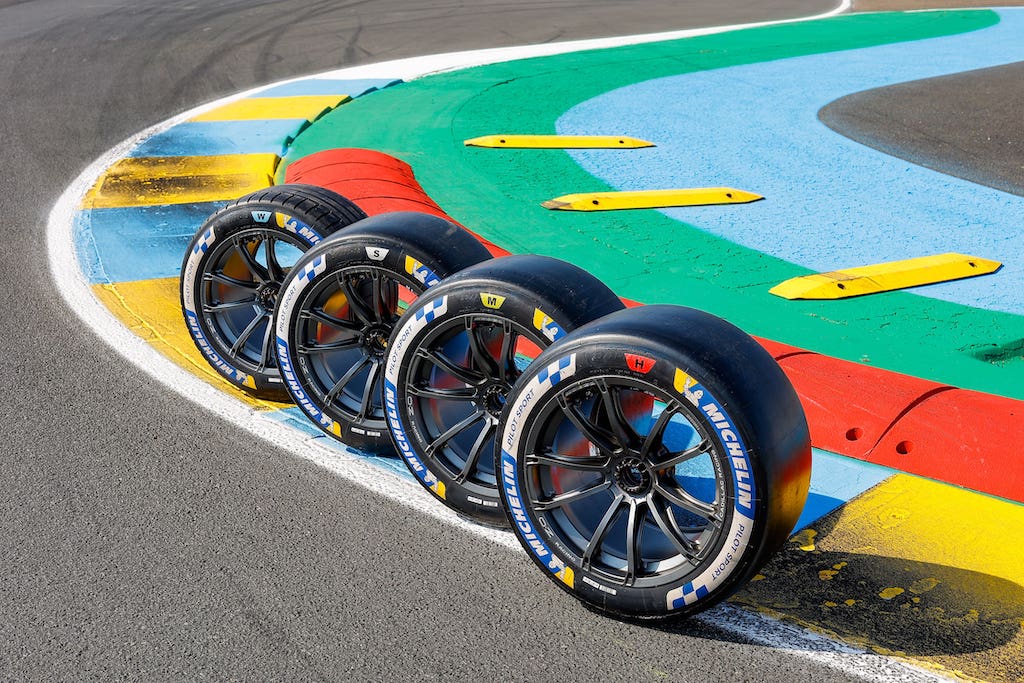 Born in northern France close to the Belgian border, Bonardel was raised "where people are very known for their friendliness, openness and willingness to invite each other into their homes." It would be nearly four decades before he landed in Greenville, South Carolina at the North American headquarters of Michelin and learned the term Southern hospitality, but it's precisely that etiquette Bonardel has harnessed throughout his life.
He earned an engineering degree from École Centrale Paris (now CentraleSupélec) and later a master's from ESCP Business School. After graduating in 1995, Bonardel began his career as an industrial engineer with Michelin. He's been with the firm ever since.
Rising through the brand, he moved from his role as director of worldwide four wheel motorsport activities in France to research director for North America passenger and light truck tires in Greenville. He returned to France as head of the connected tire department and ultimately became the director of motorsport.
[See also: Behind the Scenes with Girard-Perregaux and Aston Martin]
"My first 10 years in motorsport, the short term is what we do in one hour, the midterm is the next race, the long term is next season. Sometimes we don't understand the problem, but we have a solution. In racing, it's ready, shoot, aim. If we shoot many times, we're going to find something," he explained, pausing and gesturing softly with his hands.
"In research and development [R&D], it's a lot about aiming. The short term is in three years, the midterm is in five years, and the long term is in 20 years. These guys have an expertise that has been developed for decades. I dodged a problem in racing because I could not figure it out, and then an R&D expert told me why this thing happened six years ago. Being an engineer got me to understand the 'whys.'"
But it was the combination of the two that led Bonardel to his current role as director of motorsports. At Le Mans, he discussed Michelin's aim to be carbon neutral by 2050 while presenting a racing tire that contains 63% sustainable materials. (It includes rubber and carbon black recycled from end-of-life tires as well as scrap steel, orange and lemon peel, pine-tree resin and sunflower oil.)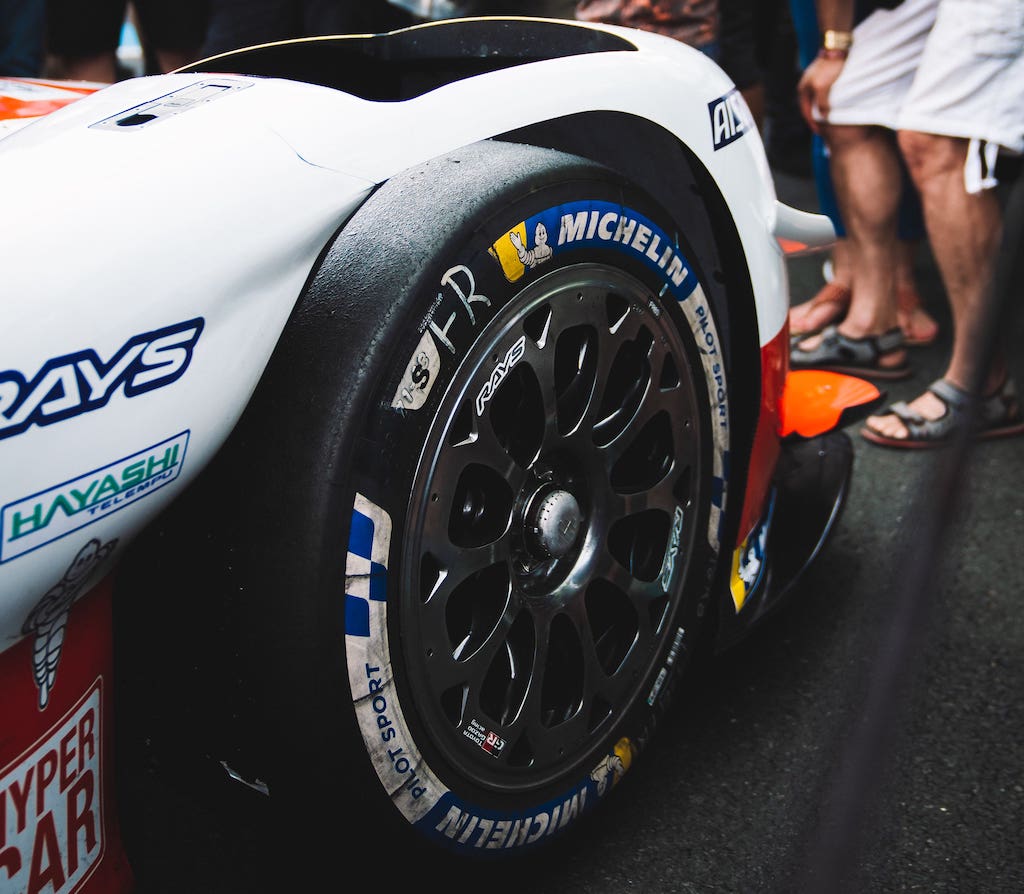 Throughout the race, Bonardel triages with the teams running on Michelin tires as well as his remote employees who "analyze, anticipate and react" via a live satellite link to a room full of on-site engineers.
"My work is driven by connecting at all stages. You are very rarely the first explorer; the more you interact with different people the more perspectives you will get, the more ways to solve a problem. And we always have a lot to figure out very quickly here," said Bonardel.
Thirty-one hours later on a sultry Sunday afternoon under the checkered flag, a Ferrari crossed the finish line in pole position for the first time in 58 years. The tires: Michelin Pilot Sport slicks.
[See also: Rolls-Royce Reveals One-off Droptail, La Rose Noire]