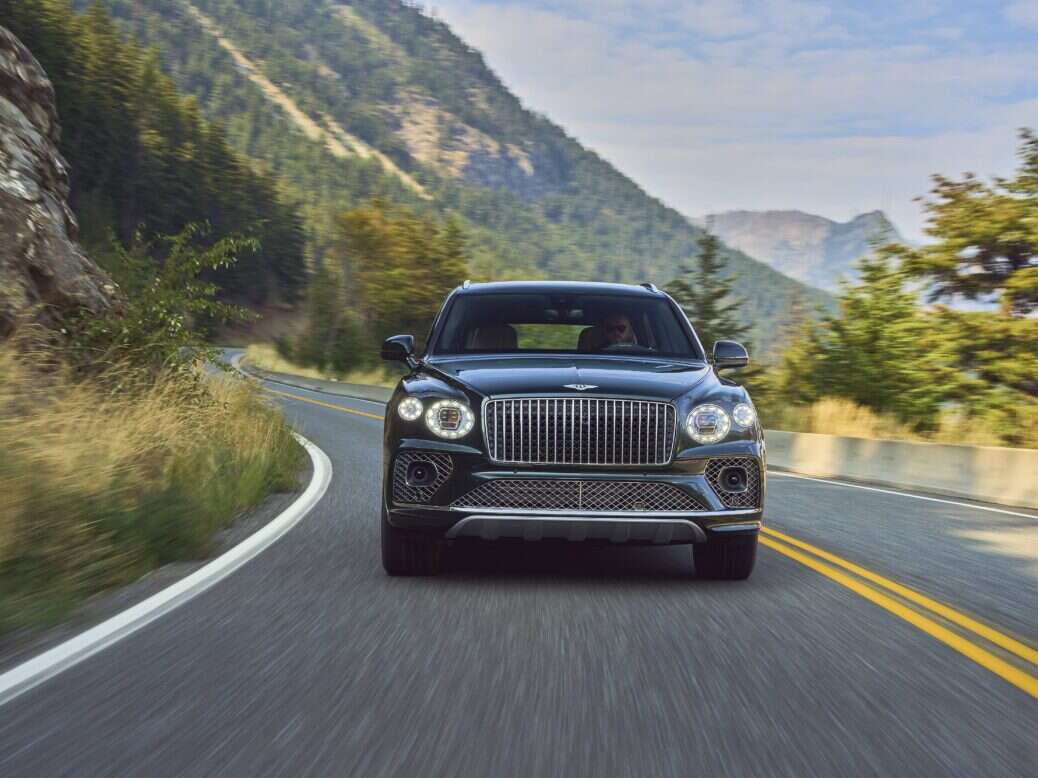 The notion of wellness has finally caught up with the auto industry. While adrenaline-inducing performance and horsepower remain germane, the spotlight lands on the belief that spending time in one of these three vehicles, whether a driver or a passenger, can make you feel better.
[See also: The 12 Best Cars in the World for 2022]
The New Pinnacle – Bentley Bentayga Extended Wheelbase (EWB) Azure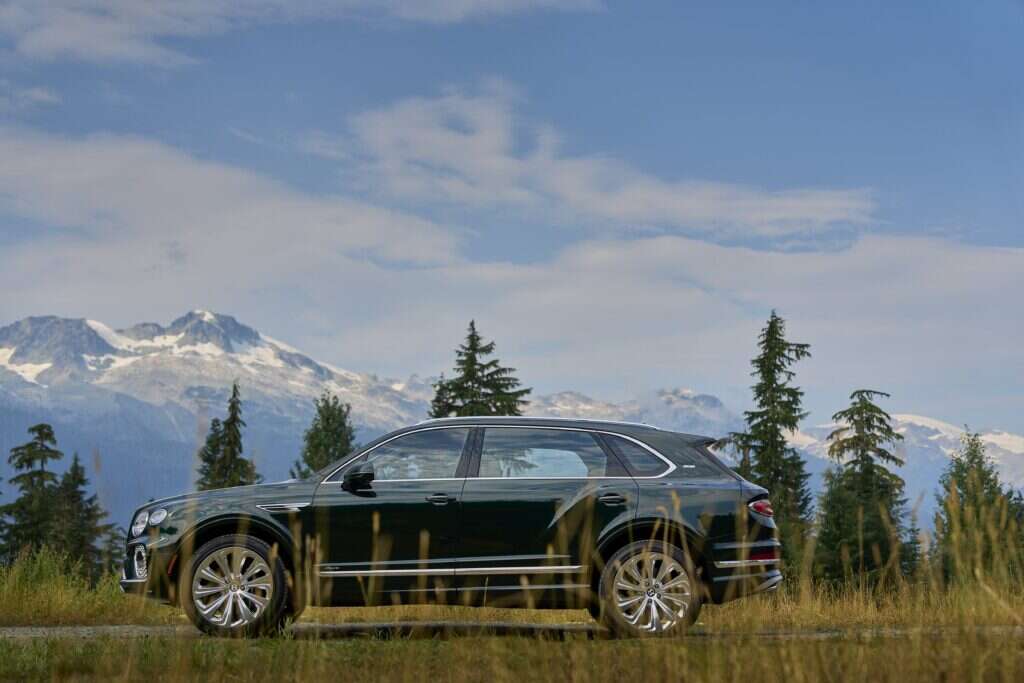 Positioning the new Bentayga EWB, Bentley has called for "the rise of the luxury SUV and the fall of the luxury sedan." In other words: Goodbye, longstanding flagship Mulsanne; hello, new $100,000,000+ investment.
Beginning in downtown Vancouver and weaving up the Sea to Sky Highway through Squamish, past Mt. Garibaldi and Whistler through to Lillooet Lake, it's impossible to ignore the awe. Verdant forests and towering mountains, complete with bursts of sun, create a surreal-in-its-perfection atmosphere (likely one of the reasons Greenpeace was founded there). Uninterrupted daydreams blossom in the rear seat of the Bentayga EWB Azure model, thanks in part to a sunroof that's intentionally situated above the second-row seats and a 22-way adjustment 'airline seat.'
To extend the wheelbase, a 7.1-inch elongation between the axles was applied to the space behind the driver. Once spotted, the Bentayga EWB's sizable rear doors are easy to identify; they've been redesigned to optimize secondary ride comfort, and introduce automatic power-close to the SUV as well as the generous windows.
When sampling the airline seat option (think Praetor 500), there's positional adjustability, posture-correction via lumbar and thigh bladders, up to 40° of reclining, a motorized footrest, massage options, and climatic adaptability via humidity and body temperature monitoring with thermal response (via heating and ventilation).
Although the standard Bentayga is available in a hybrid, the new EWB culls power from the same 4.0-liter twin-turbo V8 as the gas-powered SUV. The 542 horsepower remains, but with a softer exhaust note. According to Bentley, "the smoother the ride, the more calming the journey."
2023 Bentley Bentayga Extended Wheelbase Azure from $263,500, bentleymotors.com
German-born, Alabama-built – Mercedes-Benz EQS 580 4MATIC SUV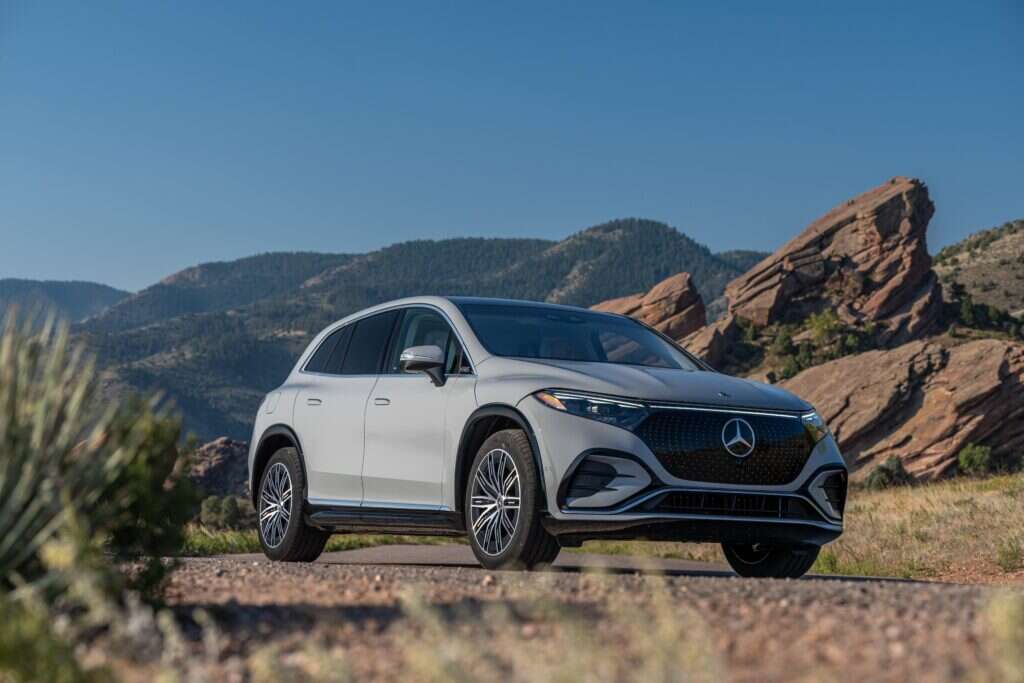 Since its debut in September 2017, Mercedes-Benz's Energizing Comfort system has aimed to boost driver attentiveness, reduce fatigue and combat stress through sound, temperature and scent. The health and wellness program turned five during the debut of the first SUV model from the all-electric Mercedes-EQ line, EQS SUV.
With Denver as a backdrop, the freshly launched Energizing Nature program expanded and evolved Mercedes-Benz's well-being offerings. A series of three new settings — Forest Glade, Sounds of the Sea and Summer Rain — delivered options to encourage concentration, soothe or calm, respectively, while two new standard soundscapes, Silver Waves and Vivid Flux, tap the Burmester surround sound system. Working in tandem with biometric authentication to activate driver profiles, Mercedes-Benz is determined to streamline user data and provide real-time solutions to common driver frustrations.
It's a robust and refreshing venture that aims beyond the exterior sensors and likely soon-to-be-standard rear-axle steering. From inside the cabin to underneath it, the EQS SUV employs dual motors with 400 kW total output and a range of 285 miles. With a maximum charging rate of 200 kW, both the EQS Sedan (Mercedes-Benz's all-electric premiere product) and the EQS SUV can quick-charge.
The SUV is capable of adding 155 miles of range in 15 minutes, given the correct charger. Mercedes-Benz has partnered with Electrify America, which created a 2026 goal of 1,800 charging stations in the US and Canada. The first two years of charging comes complimentary from Electrify America's network.
2023 Mercedes-Benz EQS 580 4MATIC SUV from $125,900, mercedes-benz.com
[See also: Forward-Thinking New Releases from Mercedes-Benz]
Plug-in and play – The New Range Rover Sport P440e (PHEV) Autobiography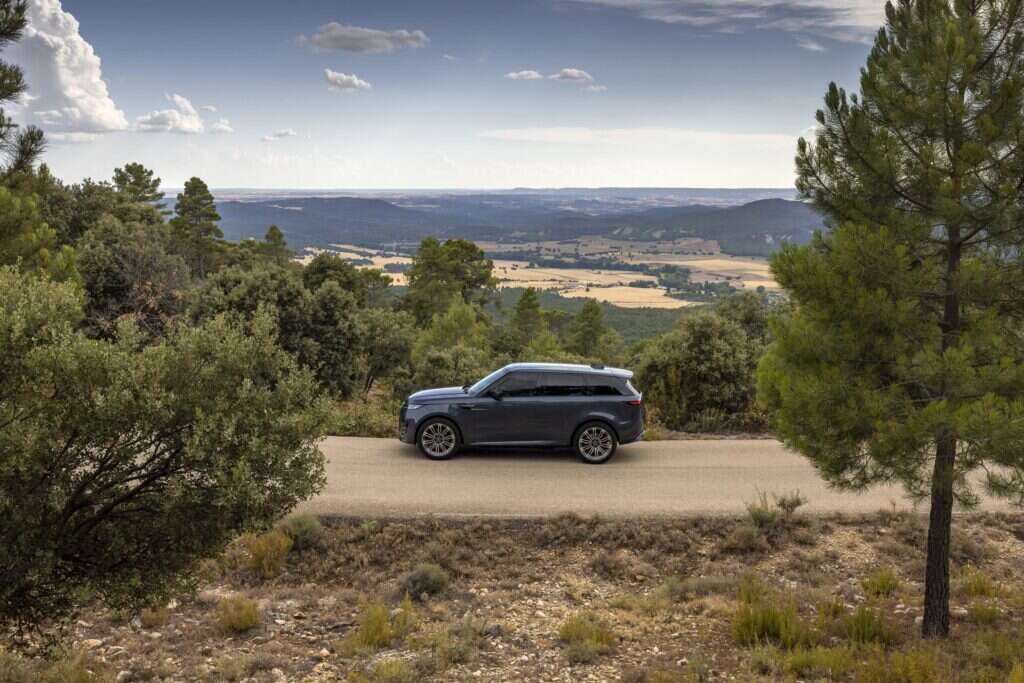 In the new Range Rover Sport P440e Autobiography, selections abound. Powered by a 3.0-liter turbocharged inline-six that's configured with a 31.8-kWh electric motor plug-in hybrid battery, the Sport gives 434 hp and an electric range of roughly 48 miles.
Departing the maze of single-lane roads in the center of Madrid, pure EV mode excelled. Overriding default hybrid mode wasn't difficult to execute, but did require manual input.
On a cloudless autumn day, the motorway swiftly gave way to country dirt roads. Shuffling through terrain response options, only the Rock Crawl setting disables the electric motor. Otherwise, the algorithm deduces the best power for surface conditions and topography, seamlessly and impressively making a selection.
Despite the sense of aerodynamic prowess thanks to the lowered roofline, sleek tail lights, retractable door handles and playfully delicate wraparound horizontal bands of LED headlights, there's an astonishing amount of wind noise. Care to inhale the sweet, citrus-scented air? Highly recommended — just not at highway speeds.
Instead, Land Rover's next-generation cabin air purification pro system combines PM2.5 filtration and nanoe TMX technology to reduce odors, bacteria and allergens (including the SARS-CoV-2 virus, the brand claims). It can purify the cabin prior to a journey or en route, "ensuring increased alertness for every drive, and enhanced well-being for all occupants," a company spokesperson said.
Tending to multiple occupants simultaneously, the winged headrests and infotainment system respond in real time to a multitude of situations. Passenger on a call? Navigation commands will shift exclusively to the driver headrest speaker. There's also a dedicated in-door button to perpetually restart the massage function, much appreciated for an engaging but relaxed outing.
2024 Range Rover Sport P440e from $104,900, landroverusa.com
[See also: An Icon Reborn: Rolls-Royce Unveils Phantom Series II]
This article appears in the 30 Nov 2022 issue of the New Statesman, Winter 2022/23