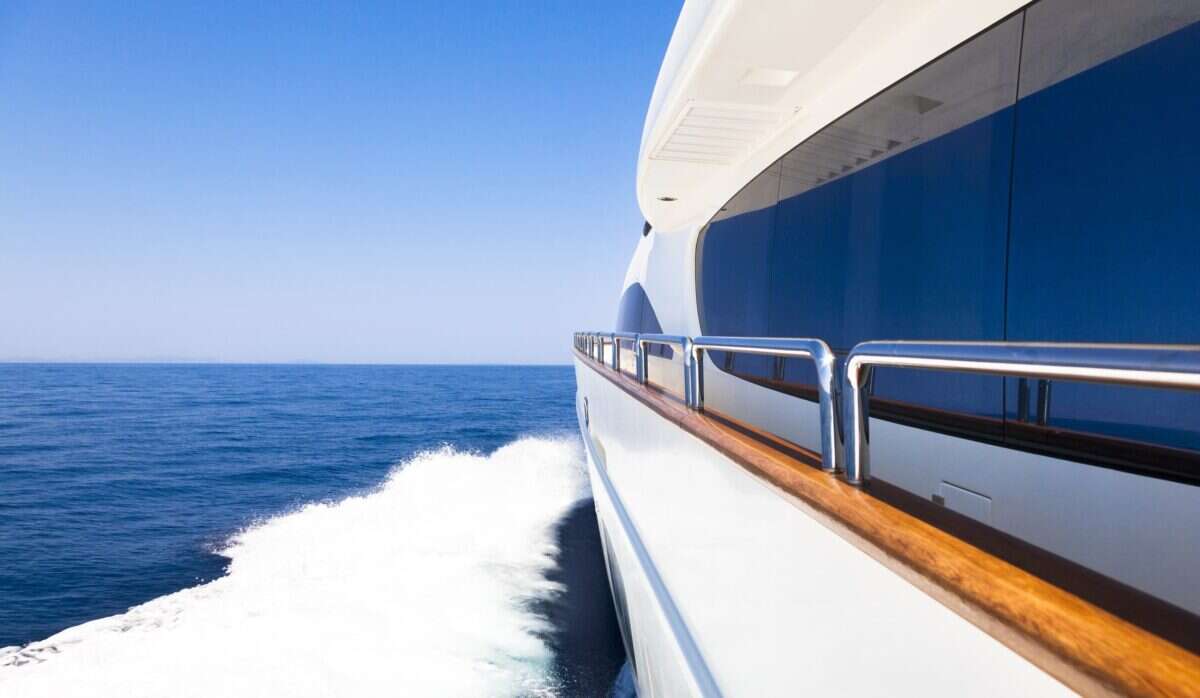 Demand for superyacht sales and charters is anticipated to hit record highs this summer, yacht brokers say, as industry statistics reveal two years of growth caused by the pandemic.
"Yachting has seen a record two years as more people discovered the true benefits and joys of both chartering and yacht ownership," says Raphael Sauleau, CEO of Fraser. "For the industry overall, 2021 was by far the most successful year of the last 12."
It is estimated that between 900 and 1,200 superyachts were sold in 2021, with analysis by superyacht broker and charter specialist Fraser suggesting that sales in 2021 were over 2.5 times their 12-year average.
[Read More: The 10 Biggest Superyachts in the World]
Fraser sold over €1.5bn ($1.66bn) of yachts in 2021, triple their average sales for the last 12 years, and they say that 2022 looks set to continue or even exceed the trend.
The pandemic was the defining factor in these changes in the superyacht industry. Not only did wealthy people have more money, but also more time that they wanted to spend with family and on leisure activities. And during the past two years, yachts also offered peace of mind from the risks of crowded beaches, hotels and airports. It also changed what buyers are looking for when it comes to purchasing a yacht.
[See also: The World's Most Expensive Yachts for Charter]
Broker data from Edmiston shows an increase in sales of smaller superyachts between 30m (100ft) and 50m (160ft), likely reflecting an influx of first-time buyers. But they also saw a large increase in the number of yachts over 70m (230ft), as people look for yachts that can accommodate all the amenities needed to stay on board for extended amounts of time.
In 2020, 4.5% of Edmiston sales were over 70m (230ft). In 2021, not only did the total number of sales more than double, sales over 70m (230ft) went up six-fold.
This increase in size was in large part due to remote working, allowing customers to spend far longer on their yachts, some opting even to rotate between life on board and onshore – one month on and one month off.
"A lot of our clients were living on board for a period of time and realized it's totally possible for them to run their businesses, and operations from the yacht," says Alex Koersvelt, commercial director of Edmiston. "They've got the very best facilities and the very top connectivity, so there's no difference between sitting at home or in an office or sitting here."
The same applies to those chartering yachts as well as owners. Edmiston's data shows that for smaller vessels, 2021 saw an increase in short, last minute trips, as the pandemic called for flexibility in travel arrangements. But on larger vessels, customers opted for longer trips, with the average charter length up by 31% compared to 2019, while overall charter bookings were up 25% compared to 2019.
Yachting's increased popularity is not only bringing people back to classic locations such as the French Riviera and Caribbean Islands, but also to more adventurous locations, as people looked to vacation according to travel restrictions, and wanted to truly make the most of their leisure time.
In 2021, Y.CO say, traffic to their "Antarctica" page more than doubled compared to 2020, and interest in yachting in Alaska and the Seychelles both went up by almost 50%.
In fact, Y.CO says that so far in 2022, a fifth of bookings have been for outside the 'usual' Med and Caribbean, for destinations such as Antarctica, Indian Ocean and Central America.
"I think that these days yachting is about so much more than just chartering a yacht to go and sit in a crowded anchorage," Charlie Birkett, co-founder and CEO of Y.CO says. "We've seen continued demand from clients who want to explore secluded areas, spending more time on board, traveling during off-peak periods or cruising to alternative destinations.
"This has made a lot of them rethink the traditional Mediterranean summer and Caribbean winter pattern and ask us what else it's possible to do on a yacht. And our answer is always the same – pretty much anything!"