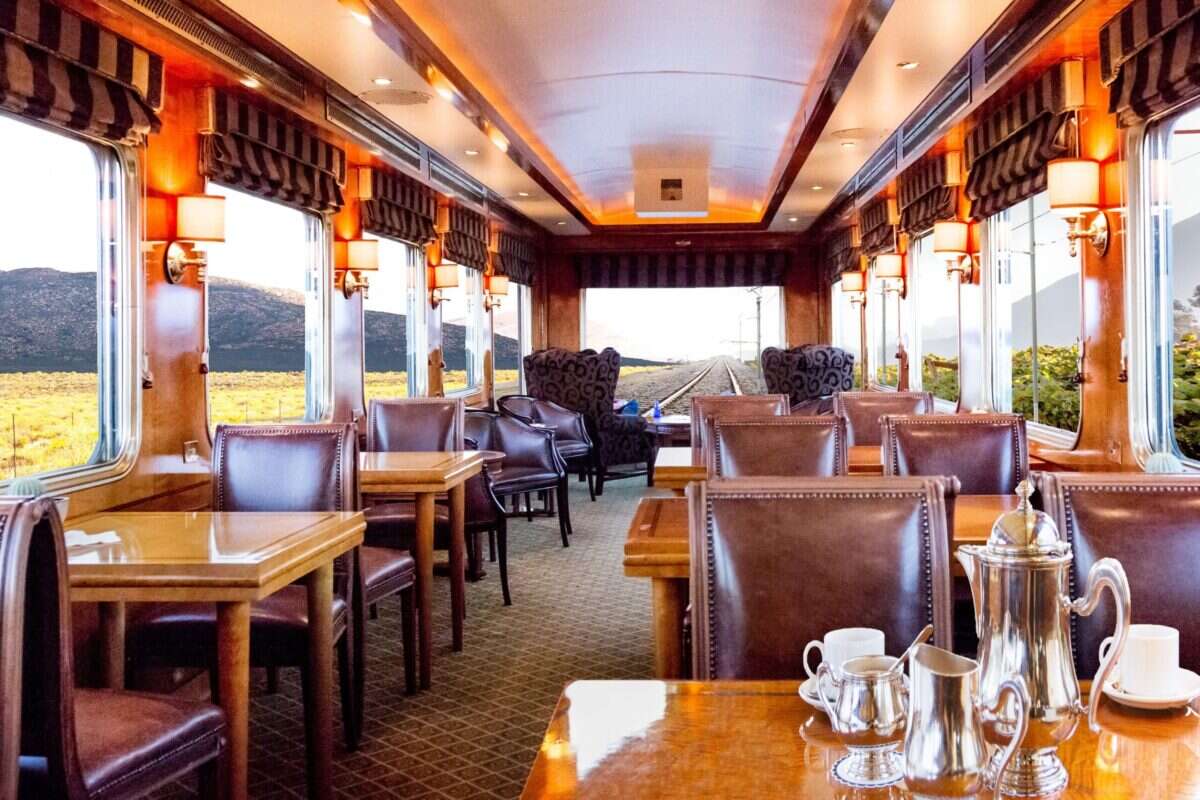 In 1922, Agatha Christie embarked on the adventure of a lifetime. Leaving behind her home in London, the best-selling author of all time set sail on a voyage around the British Empire as part of a trade mission to promote the upcoming British Empire Exhibition. Over the next 10 months, she would travel the world, sending weekly letters home to her family detailing her remarkable journey. Now, to celebrate the centenary of this historic voyage, Black Tomato and Agatha Christie Limited have announced a series of bespoke itineraries inspired by her travels.
Working closely with Christie's great-grandson James Prichard to learn intimate details about her journey, the luxury tour operator has crafted a multi-leg trip giving guests a unique opportunity to experience the legendary writer's Grand Tour for themselves, starting in the UK and traveling through Africa, Australasia and North America.
Reflecting on his great-grandmother's travels and the inspiration behind the itineraries, Prichard says: "She was a young woman at the time and wrote wonderfully vivid and interesting letters to her mother and sister at home depicting her adventures. Travel was such a huge influence on her stories, it felt like a natural way to mark the occasion by creating an itinerary to follow in her footsteps." Indeed, this once-in-a-lifetime trip would inspire much of Christie's most celebrated work from The Man in the Brown Suit to Murder on the Orient Express.
[See also: Life Aboard the Timeless Venice Simplon-Orient-Express]
With a track record of creating award-winning immersive travel experiences, Black Tomato was an obvious choice for the project. "For us, being handpicked by Agatha Christie Limited to reinterpret this iconic journey for a modern audience is an enormous source of pride and we're honored to have been trusted to do justice to her incredible legacy," says co-founder of Black Tomato, Tom Marchant.
"Personally, Agatha Christie's rich stories hold special memories for me as I've relished her books and television dramas since childhood, so being able to focus on her inspiring backdrops and unforgettable characters feels both fitting and a privilege."
For Marchant, capturing Christie's adventurous spirit and staying true to her original route was essential. But the project also provided an exciting chance to reinterpret and reinvent elements of her trip with a "signature Black Tomato flourish".
So what can guests expect from the four bespoke itineraries? Like the legendary novelist's voyage 100 years prior, the reimagined Grand Tour kicks off in London. Guests will stay at Brown's Hotel in the heart of Mayfair for two nights and have high tea with OBE British historian Lucy Worsley and James Prichard to gain a fascinating insight into Christie's life and travels.
[See also: Belmond Promotes Slow Travel with New Train Itineraries]
From here, travelers head to South Africa, staying at the opulent Belmond Mount Nelson, as Christie did, in central Cape Town. "We've created much of her journey via Hout Bay Constantia, Kalk Bay and Wynberg, but in many cases, we've taken the adventure to new heights," explains Marchant. "Agatha's train transfer from Cape Town to Pretoria is elevated with Blue Train, for a modern, luxurious experience. Similarly, replicating Agatha surfing on Cape Peninsula, notably the first place she tried surfing, we've set our tour further north due to modern facilities and suitability for beginners – and proximity to Table Mountain as an inimitable backdrop."
Next on the action-packed itinerary is Australia and New Zealand. This 16-night leg of the trip begins in Melbourne, where guests will visit the magnificent Dandenong Ranges National Park and take a trip on board the Puffing Billy, one of the finest preserved heritage steam trains in the world. Other highlights from this portion of the journey include a day trip to the Blue Mountains in New South Wales and a guided tour of Hokitika, the site of New Zealand's 19th-century gold rush.
Finally, guests will head to Honolulu to begin the last leg of the journey. From sailing along Oahu's scenic South Shore to taking a private flight to the Niagara Falls and exploring the wine country with tastings at several boutique wineries, the next 13 nights give guests a chance to experience North America at its finest. Like Christie's trip, the reimagined Grand Tour ends in New York with a guided tour of the city's best eateries.
Itineraries can be booked separately or as one 40-night trip. Prices for the London itinerary start at $2,700 per person; Africa from $7,238 per person; Australia and New Zealand from $26,000 per person and North America from $18,354 per person.