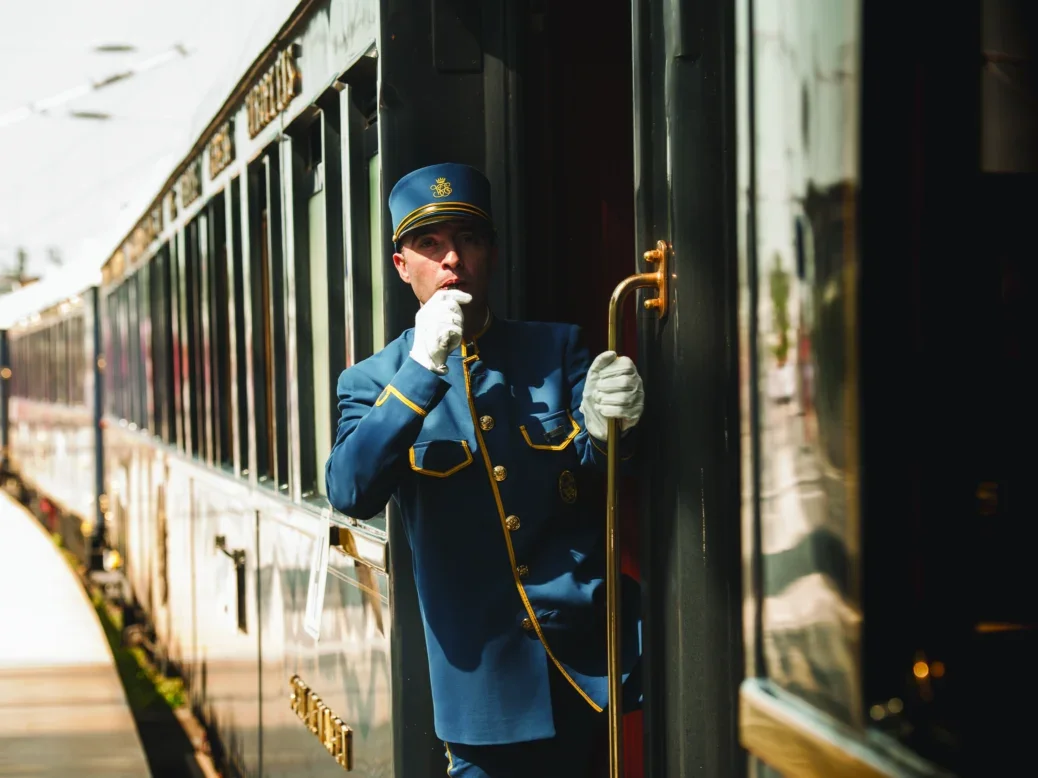 Belmond is adding eight luxurious suites aboard the iconic Venice Simplon-Orient-Express. Set to launch in June 2023, the accommodations are as glamorous as you would expect, taking inspiration from the magnificent European landscapes through which the train passes.
With a classic one-night journey in one of the new suites starting at €5,500 (approx. $5,570), they certainly don't come cheap. So what can passengers expect?
Belmond is meticulously restoring two original 1920s and 30s carriages that will accommodate just four ultra-exclusive suites in each. Expert French craftsmen and designers have been brought in for the project, creating opulent Art Deco interiors adorned with dark glossy wood, gold accents and plush velvet furnishings.
[See also: Belmond Commits to Sustainable Future with EarthCheck]
La Foret Suites have been designed with the Black Forest in mind – a mountainous region in southwest Germany through which the train travels during its Prague to Paris journey. Then, there are La Campagne Suites which are decorated in a beautiful green and gold color palette with intricate flower patterns on the walls in a nod to the pastures and vineyards of Northern Italy.
Other new additions include Les Montagnes Suites, which celebrate the dramatic peaks of Austria's Arlberg massif – a picturesque backdrop during the train's London to Venice route, and Les Lacs Suites which are inspired by the idyllic lakes of Switzerland and Italy.
Each of the suites will feature marble ensuite bathrooms, extra comfy beds, and a personal 24-hour steward to take care of your every whim. The new abodes join the two existing cabin categories aboard the Venice Simplon-Orient-Express: the Historic Cabins and, most exclusive of all, the Grand Suites which feature expansive living areas complete with underfloor heating and free-flowing bubbly.
When guests can bring themselves to step foot outside their suites, there is plenty of fun to be had. In the bar car the resident pianist plays late into the night while expert mixologists are on-hand to whip up negronis. As for dining, talented chef Jean Imbert has created a gourmet menu packed with seasonal produce sourced from trusted suppliers along the train's route.
The Venice Simplon-Orient-Express travels through Europe from March to November, with 59 journeys to choose from including routes through Prague, Florence, Vienna and Switzerland. For a truly once-in-a-lifetime trip, consider embarking on the annual five-night Paris to Istanbul rail voyage which includes a city tour of Bucharest and Budapest, a Danube cruise and a visit to Peles Castle in Romania.