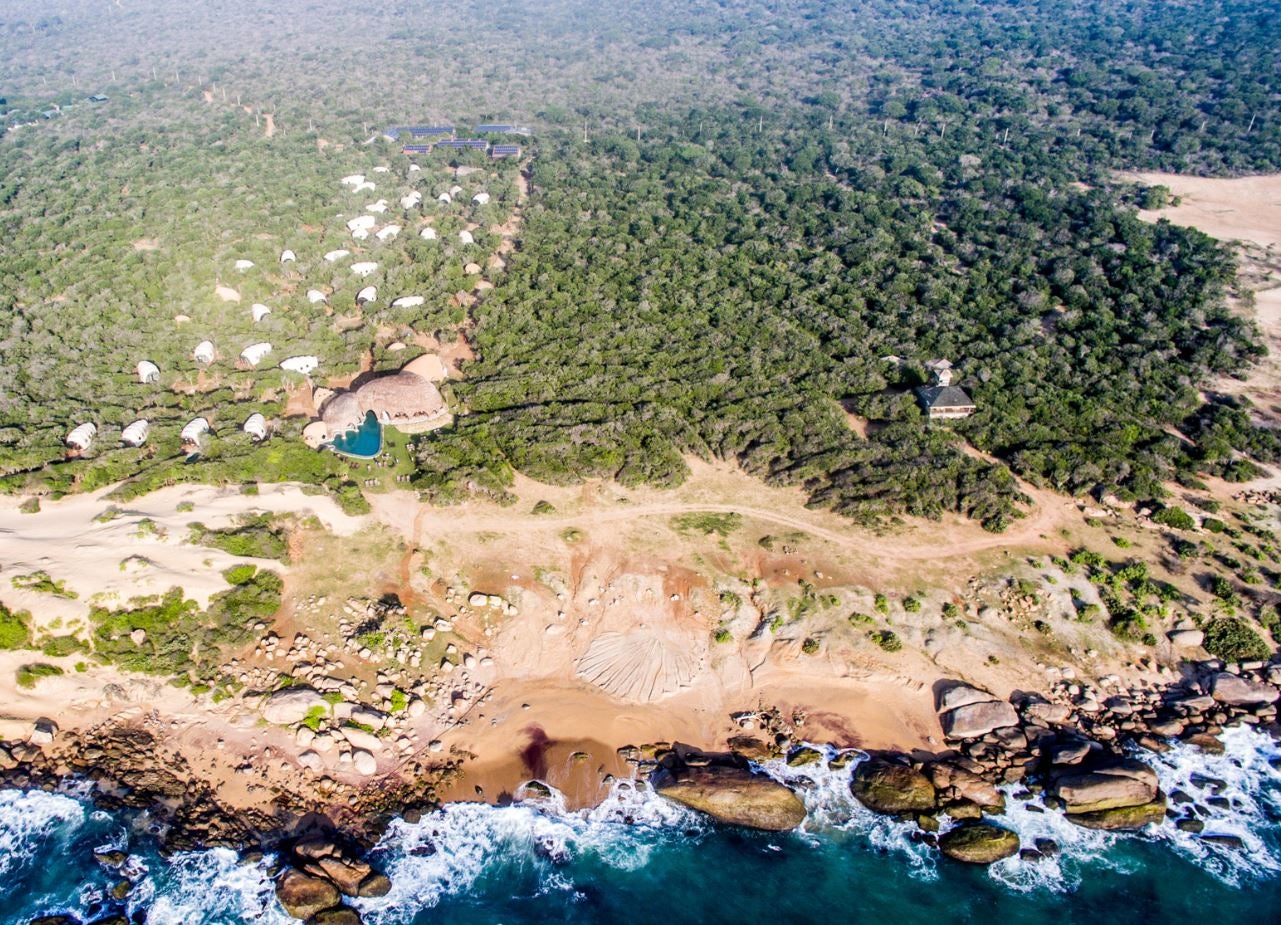 Each December as New Year approaches, it's time to look ahead and decide where you'll be traveling next. Start planning your best year of exploration yet with our pick of trending destinations for the coming months. These are the best places to travel in 2019.
Singapore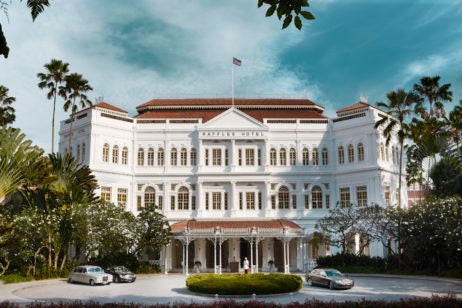 Singapore seems to gain popularity year upon year. This year's blockbuster Crazy Rich Asians certainly helped this upward trend, and on top of that, 2019 marks 200 years since the founding of modern Singapore. The bicentennial celebrations will look back on the Singapore's journey and the island's history dating back 700 years, as well as this 1819 milestone. Annual cultural events such as the National Day Parade and Singapore Heritage Festival will take the celebration on as their theme; Find Your History trails featuring installations at historic locations will run from April to May; and exhibitions will be held at museums islandwide.
New hotels have been popping up recently too—including Six Senses Singapore, which encompasses hotels in Maxwell and Duxton—and the legendary luxury hotel Raffles Singapore is soon to emerge from its major renovation. Complementing this is the famously rich dining scene, which continues to evolve with exciting new restaurants adding to the already long and diverse list of dining spots worth seeking out. To take a break from city life, venture to Singapore's stunning pockets of greenery – we love Gardens by the Bay.
Portugal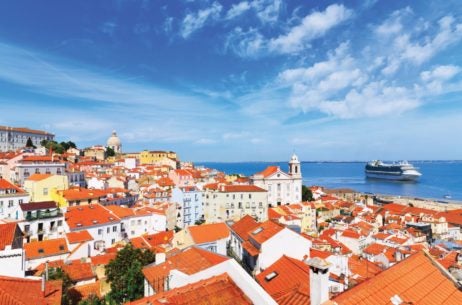 Portugal just keeps growing in luxury travel appeal. Earlier this month, the country was named best destination in the world by World Travel Awards for the second consecutive year, Lisbon took the best city award and Corinthia Hotel Lisbon won the award for best city hotel. Savoy Palace is the upcoming hotel opening to look out for here. This new property sits within Funchal, the capital of Madeira – this archipelago off Portugal's coast also happens to have won the World Travel Awards title for best island destination. Try to take in a few of Portugal's hottest locations while you're here. Uncover the vibrant dining scene of the Portuguese capital Lisbon, taste the local wines in Porto and the Douro Valley, and seek out the peaceful stretches of coast in the Algarve and Alentejo. Then, be sure to travel from the mainland to Madeira's four volcanic islands. Find out about each destination in our article looking at the best places to travel here.
Italy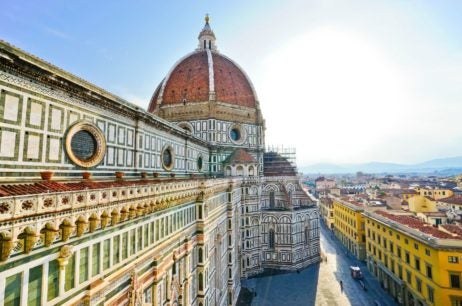 Art institutions around the world will be marking the 500-year anniversary of Leonardo da Vinci's death, but as they celebrate their connection to the legendary artist, cities across Italy are the place to go for real insight and a fresh appreciation. Florence's iconic Uffizi Gallery is currently showing the acclaimed exhibition Water as Microscope of Nature – Leonardo da Vinci's Codex Leicester, with the inclusion of the artist's famous Codex Leicester manuscript containing his ground-breaking notes and ideas. This exhibition will be held at the gallery until January 20th. Pair this exhibition with a visit to Museo Leonardo da Vinci.
Over in Milan, Leonardo da Vinci Parade is the exhibition everyone's talking about. See this showcase at the Leonardo da Vinci Museum of Science and Technology from now until October 2019. By staying at the Baglioni Hotel Carlton you'll be able to see this and more on the hotel's In the Footsteps of Leonardo da Vinci Tour. This new tour includes guided visits of one of his most famous paintings, The Last Supper, and the Leonardo da Vinci Parade exhibition, plus a visit to Casa Atellani vineyard where experts were able to identify through DNA studies the grape variety grown here by da Vinci himself. The tour wraps up at Pinacoteca Ambrosiana where you'll see the Codex Atlanticus set of notes and drawings.
The other city set to draw visitors to Italy this year is Matera. Named one of two cities chosen to be a 2019 European Capital of Culture, Matera is preparing a program of cultural events for the year. This southern Italian city is known for its dramatic position on a rocky outcrop of Basilicata and unique heritage including The Sassi complex of Unesco World Heritage ancient cave dwellings carved into the mountainside and rock Rupestrian Churches decorated with 13th-century frescoes. Now these historic sites are joined by the hotels, restaurants, cafes and galleries that are tucked into the medieval town's alleys and squares. The opening ceremony of Matera European Capital of Culture will take place on January 19th, 2019.
Bulgaria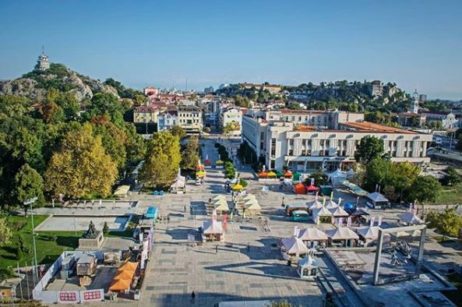 This Balkan nation is preparing to welcome more travelers than even this coming year as its ancient southern city, Plovdiv, becomes the other European Capital of Culture for 2019 (along with Matera, Italy). Built around seven hills, the ancient city has sites dating back to around 5000 BC (it's said to be the sixth oldest city in the world), with ancient ruins including an impressive Roman theater and stadium, and a cobblestone old town made up of colorful houses and archaeological sites. The coming year's cultural program is split into the four platforms. Fuse aims to bring together different ethnicities, generations and social groups; Transform is designed to rethink forgotten urban spaces; Revive represents cultural heritage preservation; and Relax promotes sustainable living, slow life and slow food.
Image: Instagram @plovdiv2019
Rwanda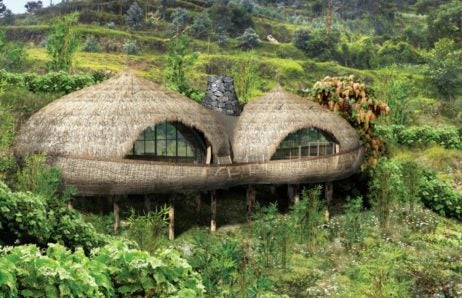 Rwanda has attracted increasing attention in luxury travel for the past couple of years with high profile openings placing the focus on fusing luxury accommodation with sustainability, conservation and, of course, gorilla trekking. These new arrivals include Bisate Lodge by Wilderness Safaris, which began welcoming guests in July of 2017, and the next to open is One & Only Gorilla's Nest in the foothills of the Virunga volcano range. This highly anticipated opening will then be followed in late 2019 by the opening of equally exciting Singita Kwitonda Lodge and Kataza House in Volcanoes National Park. With the privileged experiences each lodge promises to provide, this is an exceptional time to get to know the country and national parks that are home to an increasing population of endangered mountain gorillas, golden monkeys, chimpanzees and hundreds of bird species. Rhino have recently been reintroduced to Akagera National Park in eastern Rwanda, too, making it possible to now see the Big Five there.
Sri Lanka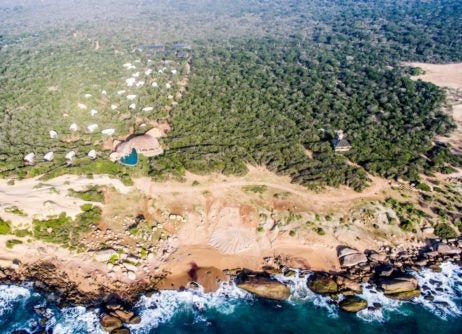 Sri Lanka has been one of the world's top go-to destinations for several years now, with new openings increasing its appeal to luxury travelers in particular. The new Shangri-La Hotel Colombo opened in late 2017, followed by arrival of unique safari-style lodge, Wild Coast Tented Lodge Yala. The next to arrive on the scene is sister hotel to five-star Amari Galle, Amari Colombo, and the Harding Boutique Hotel in Ahangama is slated to open in the fall. The 2018 anniversary of 70 years of independence gave it another boost last year. Sri Lanka's appeal is easy to see – the landscape ranges from rugged coast to emerald green tea plantations and tropical rainforest; pockets of landscape are inhabited by wildlife including elephants and leopards; the cuisine is a heady fusion of South Indian and Southeast Asian culinary influence; and the country has a remarkably rich culture, from Buddhist traditions to a vibrant art and design scene. One of the most scenic ways to get around is by rail and now renovations to the rail system have made it possible to explore more of the north.
Japan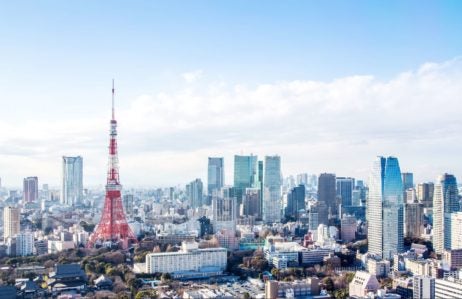 Playing host to the 2019 Rugby World Cup and 2020 Olympics, Japan has a busy couple of years ahead, and visitors won't just be heading to Tokyo. Venues for the Rugby World Cup include stadiums in Fukuoka on the island of Kyushu, Sapporo in Hokkaido, and Kobe on the southern side of the main island, Honshu. The 2020 Olympics are no less widespread with events taking place in stadiums across the country as well as various sites in Tokyo. Take the opportunity to see some of Japan's diverse culture and landscape. You could pair the rugby in Hokkaido with a visit to its mountains and countryside or a match in Kobe with a tour of the city's landmarks. In Tokyo, spend some time getting to know the city's legendary dining scene and visit cultural hot spots such as the Yayoi Kusama Museum.
New Zealand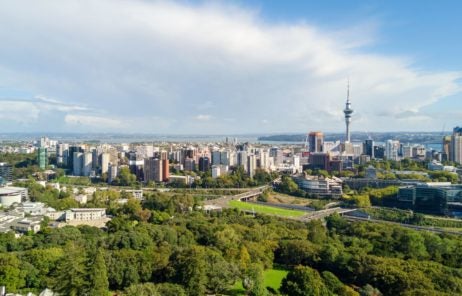 If you haven't found the time to get to know this country's spectacular landscape, make 2019 the year you do. By visiting this year, you'll once again be able to take in the passing scenery from the open-sided viewing carriages of the Coastal Pacific railway, which reopened earlier this month after being dismantled by the 2016 Kaikoura earthquake. From October 2019, you could follow this scenic rail journey with a hike along the newest of New Zealand's 10 Great Walks, the Paparoa Track, taking you through the mountains, limestone karst landscapes and rainforest of Paparoa National Park. And, if you're into golf you'll want to coincide your visit with the New Zealand Open, which in 2019 celebrates its 100th year. The tournament takes place from February 28th to March 3rd at The Hills and Millbrook Resort. There are a number of new hotels to check out, too. Stay at New Zealand's newest luxury lodge, The Lindis, in the Ahuriri Valley; boutique farmstay Cowshed 488 on the West Coast; and November-opened Cabot Lodge in Fiordland. The Park Hyatt Auckland is also set to open soon. If you're starting your journey in Auckland, see the best the city has to offer in our Guide to Auckland and pick of the seven best restaurants.