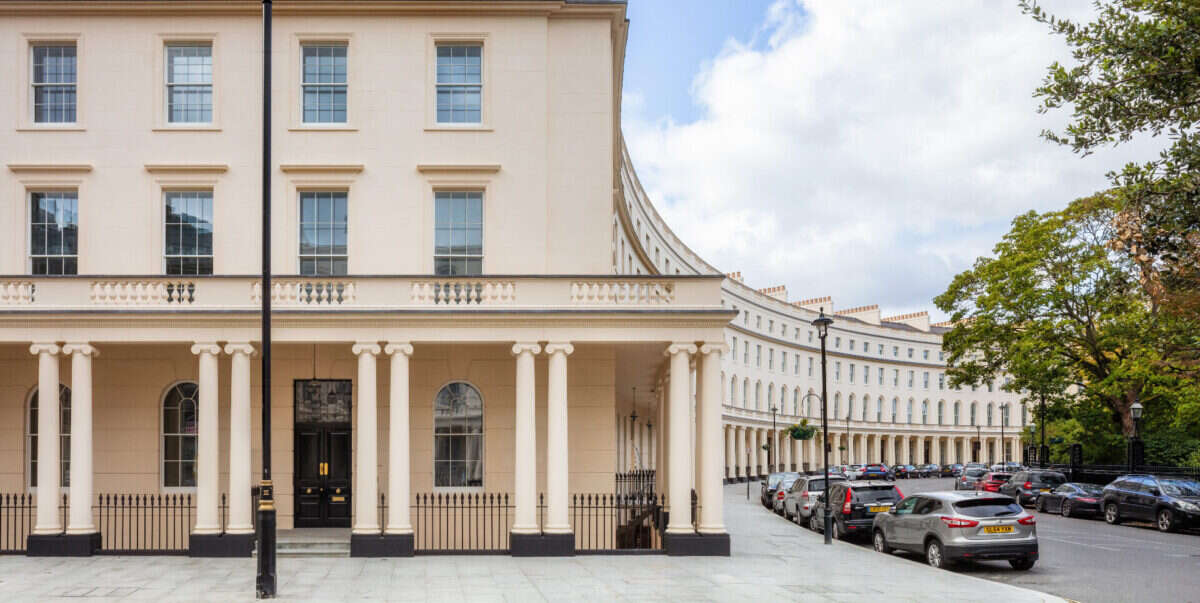 As people think seriously about their lifestyles following perspective-altering lockdowns, they are focusing on upgrading their primary residence with space, nature and wellbeing at the top of their list of priorities. A new report from Knight Frank surveyed over 900 high-net-worth individuals across 49 countries and found that 19% have moved since the pandemic began, rising to a quarter among respondents from the US and Australasia.
Of those who did move, the leading factor was the search for space: 22% said the main reason was looking for more outdoor space, and 19% saying they needed more indoor space. Of those who haven't moved, 20% said the pandemic has made them more likely to in the coming 12 months.
Of this group, the top priority isn't the tropical paradise properties many fled to last year but making sure their main home is the best it can be. Over a third (35%) said their main motivation for buying a new property was upgrading their family's primary residence, as opposed to just 13% who prioritized a new holiday home.
[See also: How Covid-19 Warped US Luxury Real Estate Markets]
This is reflected in the locations people are looking for: almost three-quarters (71%) are planning to move to a city or the suburbs of the city, rather than somewhere more remote.
In Asia and the Middle East, cities are even more popular, respectively 44% and 50% of respondents from the regions said they're looking to move to an urban location. Analysis by Savills found that of the 10 global cities that have seen the most prime capital growth in the past year, half are in Asia, mostly China.
Of course, much of this is driven by necessity. Knight Frank's survey found 94% of respondents who frequently went into the office pre-pandemic expect to return to the office, and over a third (36%) expect to be in the office five days a week.
US brokers are seeing this effect first hand too, after a tough year, Manhattan is seeing huge growth in its real estate market. Analysis by luxury real estate group Corcoran found that in mid-July, Manhattan property was not only selling at more than twice its 2020 rate, but also at a rate of 70% higher than its pre-pandemic level.
But those who are staying in the city want their primary residence to have the same wellbeing effect they've become accustomed to. Interest in apartments and condos is decreasing, with 37% saying they're less likely to move to an apartment against just 19% saying they are more likely.
[See also: The Most Desirable Property Markets in the World]
Larger properties with more outside space are on the up, particularly detached homes that offer the space needed without having to move too far from urban areas.
And in cities like London and New York, where prime central houses are hard to come by, penthouses and luxury apartment complexes are seeing the boom. Chris Richmond, sales and marketing director at CIT, the developer behind Regent's Crescent in London, said 2020 was their best year for sales yet, and 2021 has only seen that growth continue.
When asked about how their priorities have changed since Covid-19, it's clear that people are thinking far more deeply about their living environment, and every factor offered on the survey was seen as "more important" than before.
The factor that has most increased, naturally, is connectivity. With the prospect of multiple family members working and studying from home at the same time, 71% of respondents said that high-speed broadband is more important when choosing where to live, and 67% said they require a home office.
But beyond these practical amenities, health and wellbeing are clear priorities; house-hunters strongly favored outdoor space and proximity to parks or countryside, good air quality and views of nature, and access to healthcare.
[See also: Philanthropists Inspired to Give More During Covid-19]