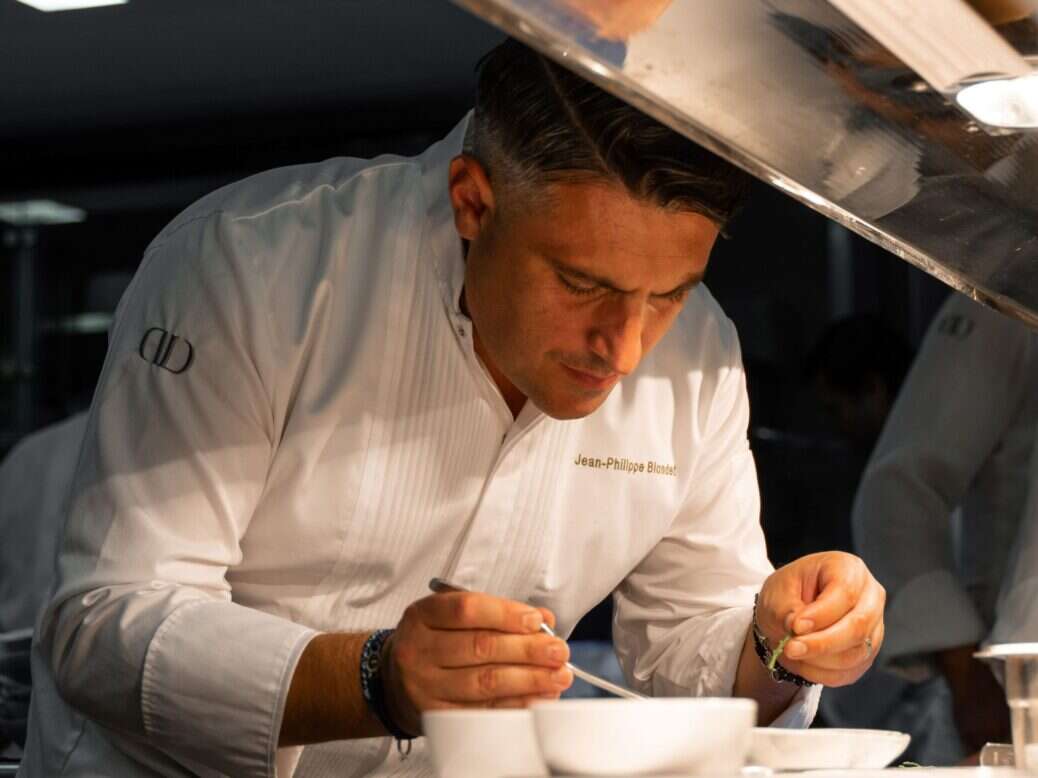 Two of the foremost leaders in their respective corners of the industry – restaurant Alain Ducasse at The Dorchester for fine dining, and champagne Dom Pérignon for wines, naturally – will be uniting in London for one night only for what will undoubtedly be one of the most spectacular events in the international fine dining calendar this year.
Partnering to celebrate the UK launch of the new Dom Pérignon Rosé Vintage 2009, chef patron Jean-Phillipe Blondet of the three-Michelin-star Alain Ducasse at The Dorchester has curated a six-course tasting menu exclusively for the event, in which each dish will be served with an exclusive vintage from Dom Pérignon.
Guests can look forward to Blondet's contemporary French cuisine – the chef is particularly known for his passion for vegetables – and the Alain Ducasse at The Dorchester signature of the freshest, seasonal produce.
[See also: Jean-Philippe Blondet on his Inventive Approach to Fine Dining]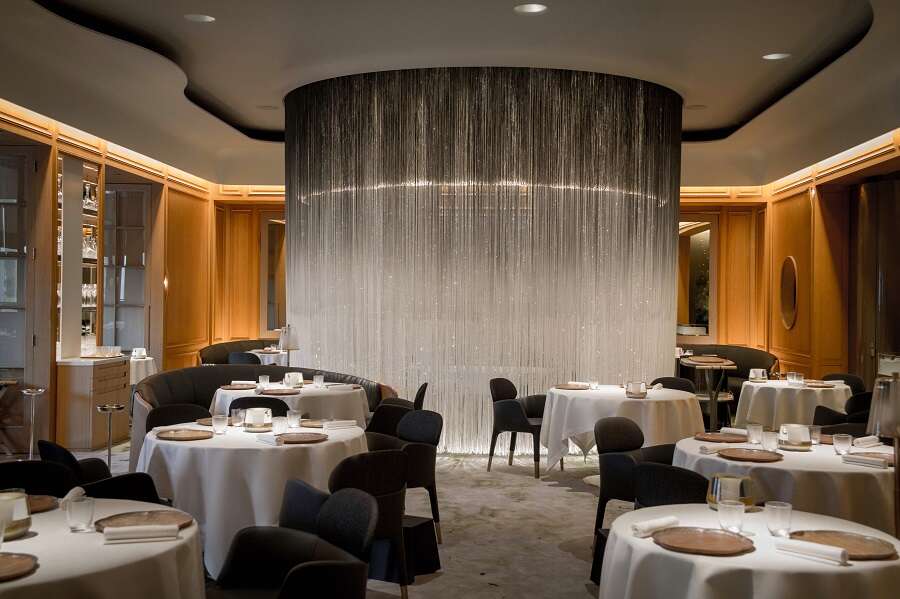 Fans of Ducasse, who remains the most Michelin-awarded chef alive, will know that ingredients are a key tenant of his gastronomic philosophy.
Menu highlights will include a hand-dived scallop prepared and presented with citrus beurre blanc and Kristal caviar; a lightly poached gambero rosso, apple and kohlrabi paired with a Dom Pérignon Vintage 2013; and the desert dish of raspberry, sorrel and Espelette pepper, which will be paired with the Dom Pérignon Rosé Vintage 2009 itself.
And the Dom Pérignon Rosé Vintage 2009, which was launched in Venice this June, is a reflection of chef de cave Vincent Chaperon's journey of 'matter to light', a philosophy he channels when making the world's most coveted wine.
[See also: Vincent Chaperon on Dom Pérignon Vintage 2004-Plénitude 2]
The red of the Pinot Noir grape is vividly tempered and transformed by its near 12 years in the Dom Pérignon cellars of Champagne, and today boasts summer notes of blackberries and raspberries.
The dinner will be served from 7pm on September 5, 2023 and will be priced at £700 per person.
[See also: Tom Booton's The Grill: A New Chapter for The Dorchester]