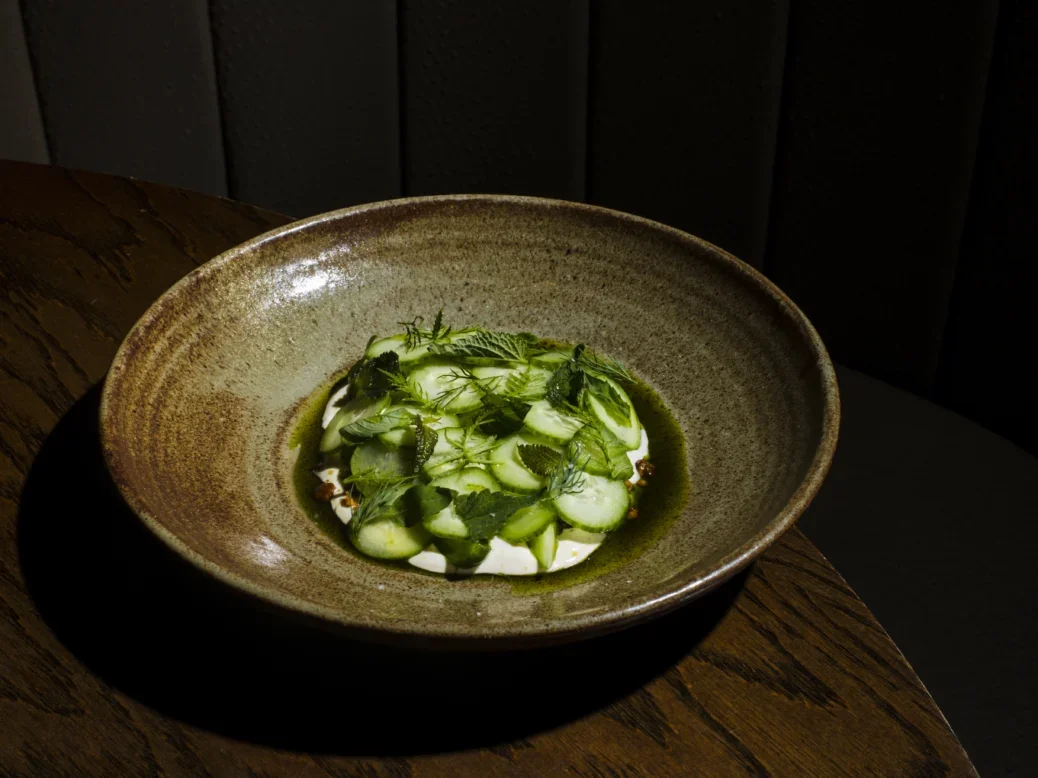 As anyone who has visited Chicago will know, there is something special about dining in the Windy City. The Midwestern metropolis boasts 24 Michelin-starred eateries helmed by some of the world's most inventive chefs and it seems like hardly a week goes by without another gourmet restaurant setting up shop.
Alongside this vibrant fine dining scene is a tapestry of street food stalls where gourmands can sample culinary delights from across the globe. While the city has carved out a reputation for its irresistible deep-dish pizzas and steak sandwiches, in recent years Chicago has also welcomed an array of vegetarian and vegan restaurants that are proving meat-free dishes can be big on flavor – and just as tasty.
Whether you're a dedicated veggie or just dipping your toes into the world of plant-based eating, these are the best spots in the city.
[See also: The Most Anticipated Restaurant Openings of 2022]
Bloom Plant Based Kitchen
Kicking off our list of the best vegetarian restaurants in Chicago is the aptly named Bloom Plant Based Kitchen. Situated on Milwaukee Avenue in the city's trendy Wicker Park neighborhood, the laid-back eatery serves vegan fare so delicious even meat lovers will find something they enjoy.
Talented head chef Rudolfo Cuadros (of the nearby pan-Latin restaurant Amaru) opened the eatery last year and quickly turned heads with his vibrant menu. You won't find any lackluster salads or second-rate imitation meats here; these are thoughtful plates of food that are as pretty as they are flavorful.
The red carrot dumplings with carrot kimchi, sunflower seeds and a coconut ginger foam are well worth trying, as is the toasted yuca gnocchi dotted with celery root puree, mushroom sofrito, kale and shaved cashew pecorino. Be sure to leave room for dessert – 'Death by Chocolate' is so decadent you'll struggle to believe it's vegan.
Althea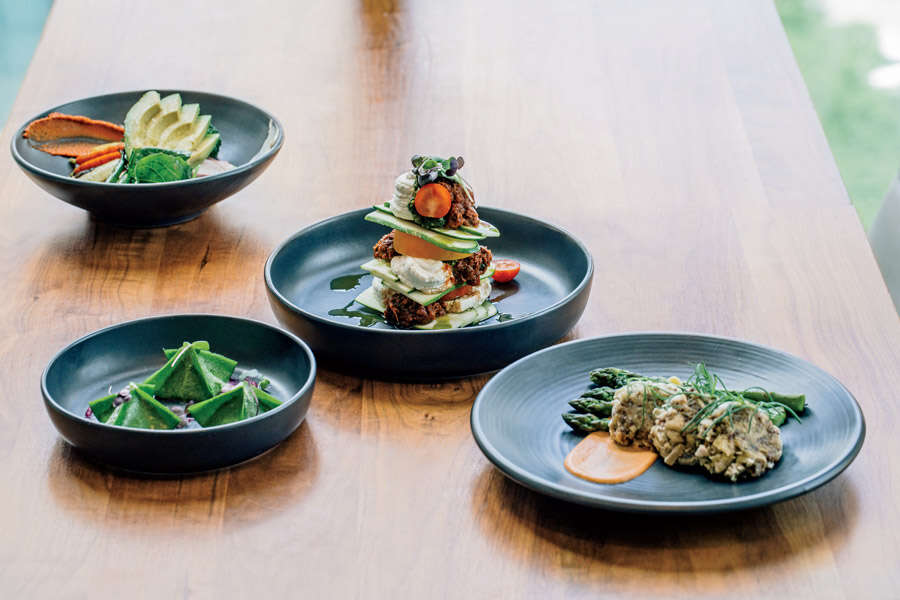 Up on the seventh floor of Saks Fifth Avenue in the heart of the city, you'll find Althea. The exclusive eatery boasts killer views of the city and a creative, veg-packed menu from celebrity chef Matthew Kenney.
Only the highest quality, ethically sourced ingredients are used here, and there's a wonderful selection of organic wine, beer and cocktails. Standout dishes include the kelp noodles with a rich cashew and black pepper cream, sugar snap peas and crispy oil-cured olives, and the comforting coconut curry risotto perfectly complemented by seared cauliflower, heirloom cherry tomatoes, English peas and a zinging mint-cilantro chutney.
Etta Bucktown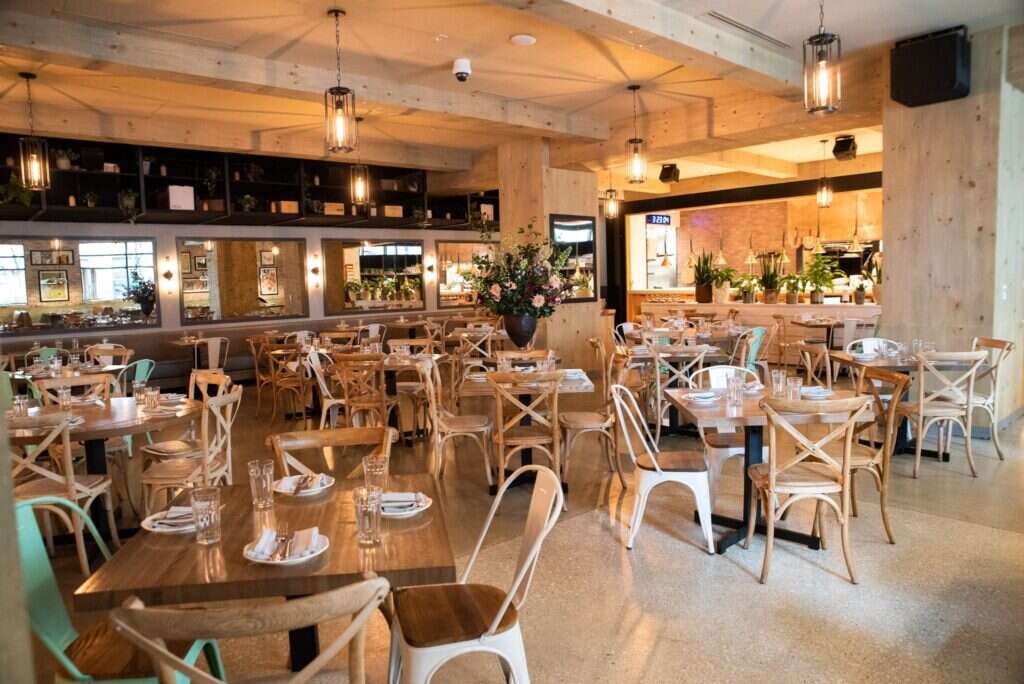 The next entry on our list isn't strictly vegetarian but it deserves a mention thanks to its impressive selection of seriously tasty meat-free dishes.
Michelin-starred chef Danny Grant has created a menu centered around the wood-fired grill. You won't find any tiny portions here. Kick things off with the indulgent ricotta pillows smothered with farmstead butter before diving into a velvety bowl of cacio e pepe spaghetti.
The pizzas are outstanding and there are plenty of veggie-friendly options to choose from including wild mushrooms with melted onions, goat cheese, black truffle and raclette, and grilled corn with pecorino fondue, summer peppers and basil.
Fancy Plants Kitchen
If you're looking for elevated vegan fine dining, Fancy Plants Kitchen is your place. While there are lots of delicious tapas-style plates to choose from, we recommend opting for chef Kevin Schuder's ever-changing five-course tasting menu paired with a bottle of bubbly.
Highlights include the house-smoked tempeh steak served with a generous dollop of turmeric yogurt, garlic fried red rice and snap peas, and the Phoenix bean saag paneer with red lentil pancakes and apricot onion chutney.
On Friday and Saturday evenings, there's also a special late-night menu served from 9-11 pm with a selection of addictive light bites to sample including kimchi fried rice with cashew burrata, grilled peach spring rolls with a sweet soy hibiscus dipping sauce, and cornmeal-crusted fried okra.
Boka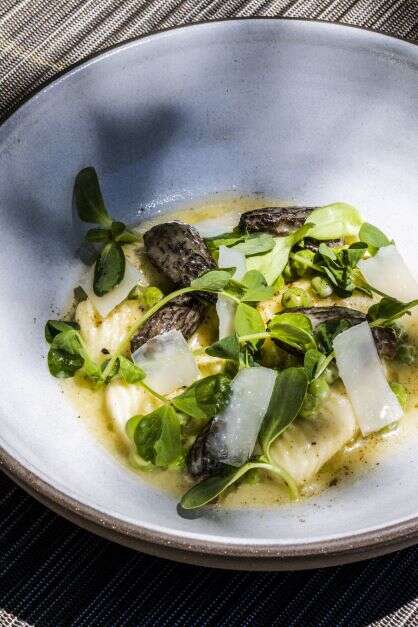 It's easy to while away an evening in Boka's elegant dining room or candlelit garden patio. Situated in the heart of Lincoln Park, the Michelin-star eatery is a much-loved staple of Chicago's fine dining scene and has retained its star for over a decade.
Executive chef Lee Wolen's hyper-seasonal menu incorporates only the highest quality locally sourced ingredients – and it shows. There are lots of veggie-friendly options to choose from like the delicate ricotta gnocchi with morel, peas and goat gouda, and the smoked and grilled beets with black walnut, aged gouda and quinoa. Boka also offers an ever-changing vegan tasting menu – just let them know when you book your table.
Brass Heart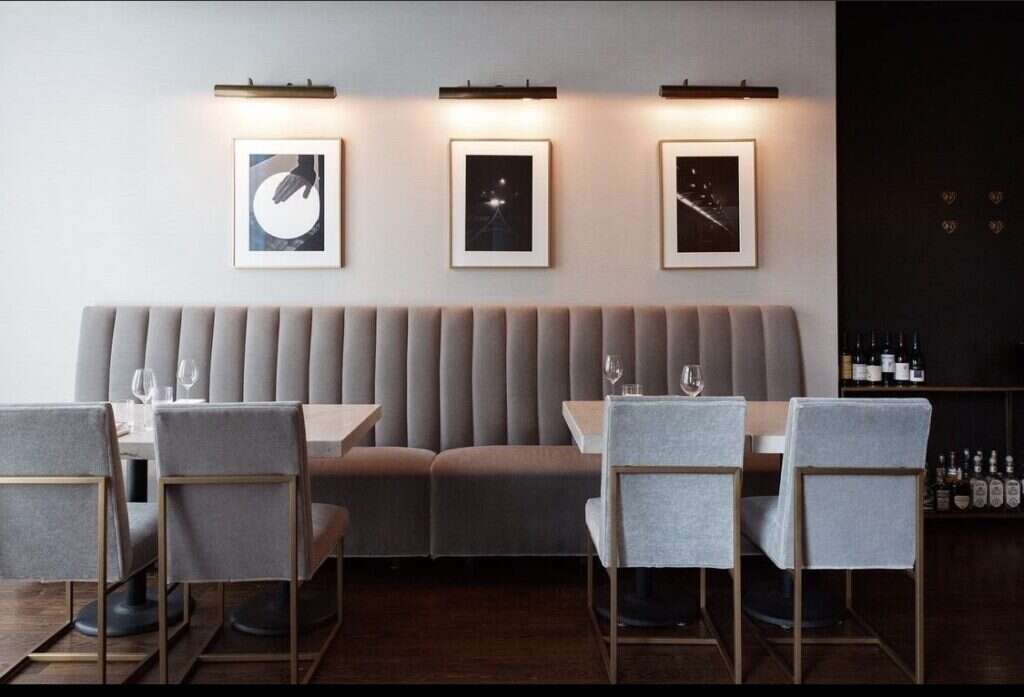 Last but by no means least on our roundup of the best vegetarian-friendly restaurants in Chicago is Brass Heart. Like Boka, the gourmet eatery has a vegan eight-course tasting menu you can request in advance, and a fantastic selection of veggie options.
Situated in the heart of the city's historic Uptown district, the intimate 22-seat eatery is helmed by talented head chef Norman Fenton. The plates of food here are fun and thought-provoking – eating at Brass Heart is an experience.
Expect innovative dishes like pumpkin pannacotta and aquafaba gnocchi. There's also an impeccable wine list with perfect pairings from expert sommelier Sarah Traynor.
[See also: A Guide to all Green Michelin Star Restaurants in the US]