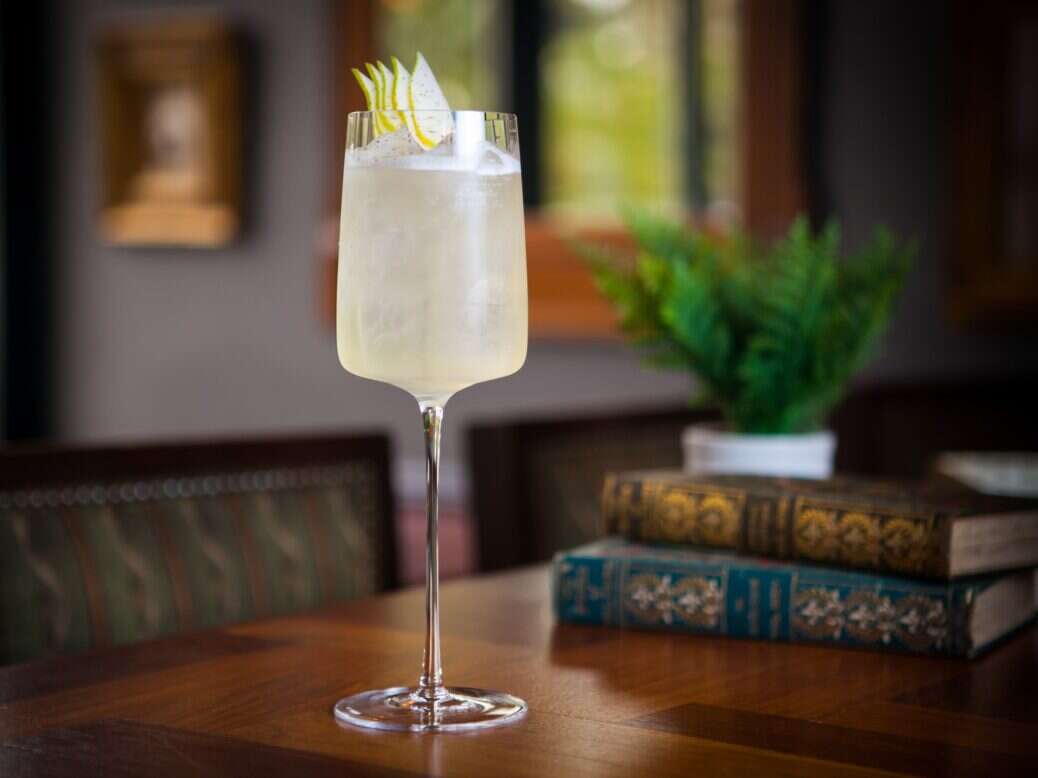 Halloween weekend is upon us and whether you're hosting a lavish party or an intimate soiree, a menu of suitably BOO-zy (sorry, we had to) cocktail recipes is a must.
While the occasion may have now turned into a candy-crazy, costume-frenzied celebration, there is plenty of historic relevance too. The tradition originated some 2,000 years ago, when it is thought that Celtic people believed the veil between the living and the dead grew thin, so lit huge bonfires to ward off any ill-meaning spirits.
However, while the fall holiday does have more serious origins, time has seen it grow into a global cause for spooky celebrations for both young and old. To help you get in the spirit of the year's scariest holiday, we've rounded up our favorite Halloween-themed cocktail recipes, from green-hued concoctions to serious tipples that promise a very scary hangover.
[See also: Tequila Don Julio Ultima Reserva Returns with Second Bottling]
Frankenstein 75
(Pictured above)
A fun riff on a classic, the Frankenstein 75 combines Noilly Prat vermouth with elderflower liqueur and lemon juice for a fresh, zingy cocktail. The addition of absinthe promises a subtle green tinge, while a glug of pear cider makes it beautifully seasonal too.
Ingredients:
– 1.5 oz Noilly Prat Extra Dry
– 0.75 oz St-Germain Elderflower Liqueur
– 0.5 oz lemon juice
– 0.25 oz simple syrup
– 1 dash absinthe 
– 2 oz pear cider 
Method: 
Shake all liquid ingredients except the cider over ice and strain into a wine glass with fresh ice. Top with the cider and garnish with nutmeg and pear slices. 
Witches Brew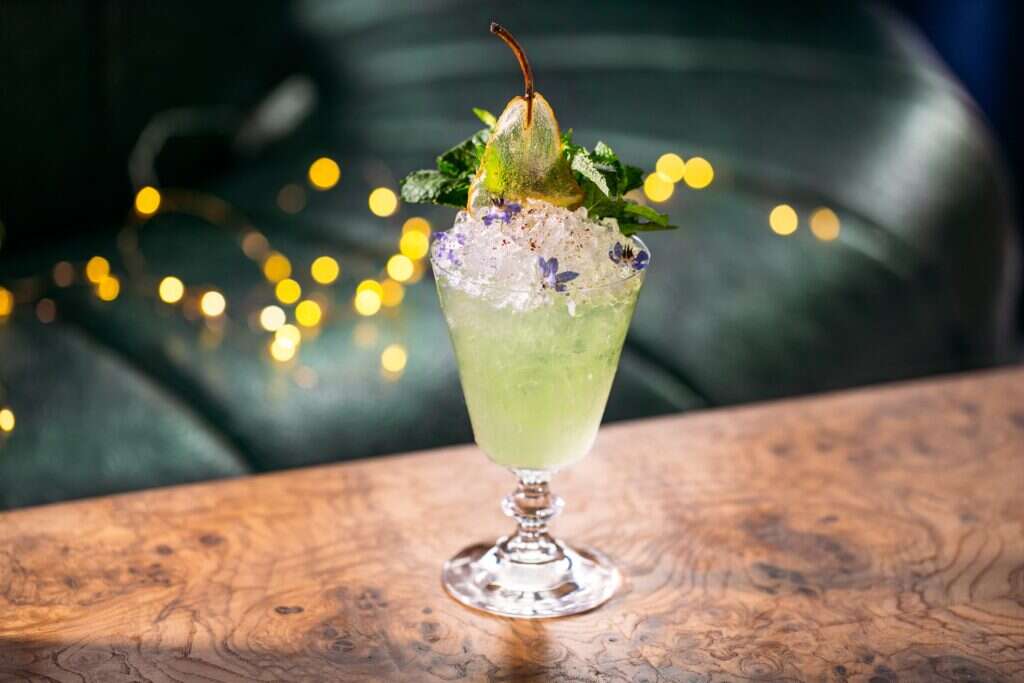 Few Halloween costumes are more popular than the classic witch, and this ghoulish potion is the perfect accessory. Absinthe and cucumber-mint juice promise a suitably green hue, but the combination of sweet elderflower sparkling wine makes the finished result more treat than trick. This recipe is for a batch – make ahead then serve as and when needed.
Ingredients:
– 8 oz St-Germain Elderflower Liqueur
– 8 oz Grey Goose La Poire
– 6 oz Cucumber-Mint Juice 
– 2 oz Fresh Lemon Juice 
– 1 oz absinthe 
– 16 oz Sparkling Wine
– Dehydrated pear
– Mint spring
– Grated nutmeg
Method:
Mix all liquid ingredients in a jug or bowl. To serve, pour a portion into a glass before topping with crushed ice and garnishes.
Cointreau Blood Orange Margarita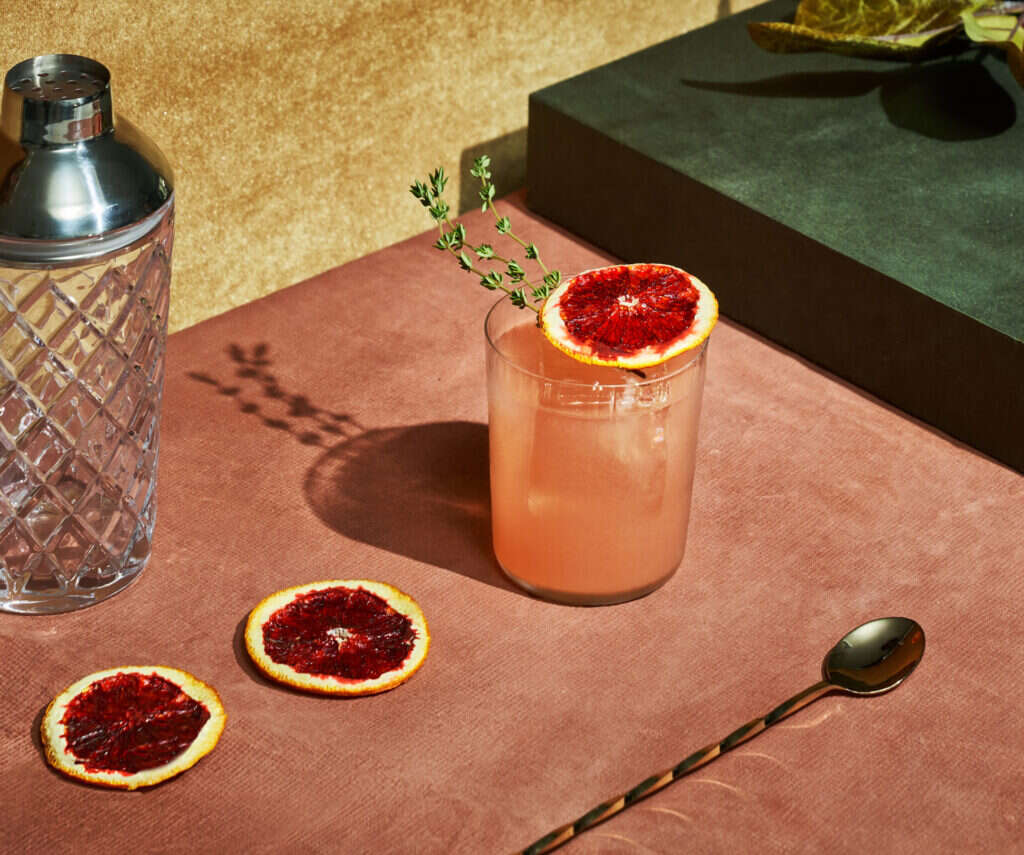 Its gory red flesh makes blood orange a natural choice for a Halloween cocktail – and margaritas are always a crowd-pleaser. This recipe invites you to choose your own tequila, but a Blanco is typically the best choice. Just be sure to opt for a premium quality label to avoid the burn – and the hangover.
Ingredients:
– 1 oz Cointreau
– 2 oz Tequila
– 1 oz Fresh Lime Juice
– 1 oz Blood Orange Juice
 Method:
 Add all ingredients into shaker and shake until well chilled. Strain over ice into glass and garnish with a slice of dehydrated blood orange.
Drunken Pumpkin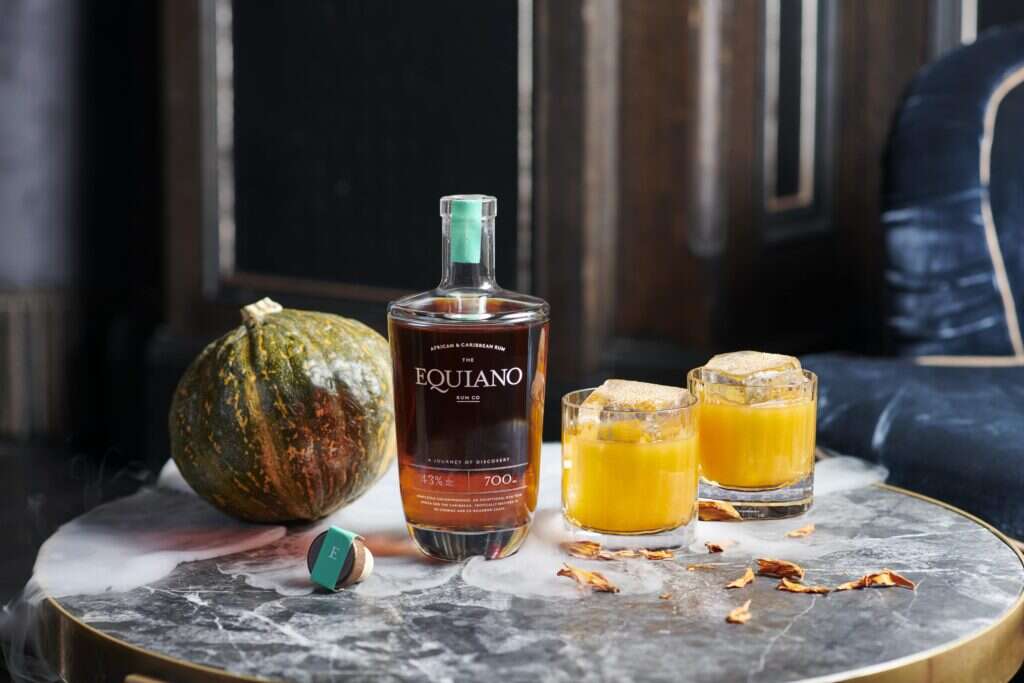 Admittedly this recipe isn't strictly Halloween-themed, but pumpkin puree makes it a suitably seasonal option nonetheless. The award-winning Equiano Original is the world's first African and Caribbean rum blend, with its tropical warmth and natural sweetness making it a perfect pairing with pumpkin. Five percent of Equiano's company profits are donated to its own charitable foundation, with a further two dollars from every bottle sold given directly to Anti-Slavery International. It tastes good and it does good.
Ingredients
– 2oz Equiano Original
– 1oz Real Pumpkin puree
– 0.5oz Lemon juice
– 0.25oz Demerara syrup
– 3 drops Vanilla extract
– Nutmeg
Method
Add all ingredients into a shaker with ice and shake, strain, and pour into a rocks glass over ice. Finish with a generous dusting of nutmeg. 
Tequila Espresso Martini
In this day and age, no cocktail party is complete without an Espresso Martini on the menu. This Halloween cocktail recipe is a slight twist on the original, trading out the classic vodka for tequila. The rich agave of Blanco tequila is a perfect match for the bitterness of coffee, while the subtle vanilla of the spirit acts as a natural sweetener. If you're feeling extra bold a tiny pinch of salt really takes things up a notch.
Ingredients:
– 2 oz Cincoro Blanco tequila
– .25 oz Tempus Fugit Dark Creme de Cacao
– .5 oz Rich 2:1 demerara sugar syrup
– 1 shot espresso, freshly pulled and slightly cooled
– coffee beans
Method:
Combine all ingredients into a mixing tin, add ice and shake vigorously until very cold. Strain into chilled cocktail glass and finish with three coffee beans.