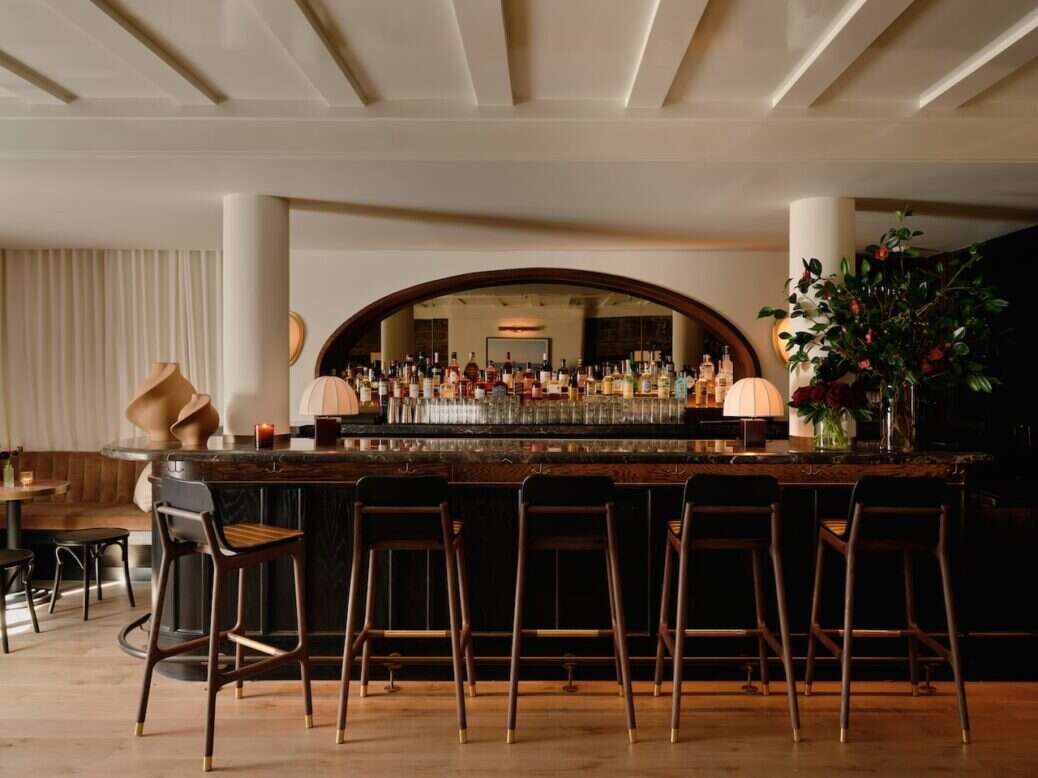 New York isn't shy of great cocktail bars, but when a new one crops up on the scene, it's always exciting news. Brought to you by the team behind Pebble Bar, Ray's and The Jane, Jac's on Bond – on Bond Street, unsurprisingly – is the latest on our radar.
Enticing thirsty New Yorkers is a brave drinks menu. There's a robust wine selection, but cocktails are the real star. The list is spirit-heavy, with a few familiar favorites as well as some signatures, such as Eastern Medicine, which mixes sesame-fat-washed whisky with ginger and yuzu, and Beets Me, featuring vodka, beetroot, pistachio and dill.
Jac's on Bond isn't all about the drinks either – there's also a pretty exciting food menu. Created by the team behind Contra and Wildair, the selection of small plates is inspired by classic, easy-eating bar snacks. Think Iberian potato chips with hot cheese dip, oyster plates and meatball skewers.
[See also: The Best Restaurants in New York City]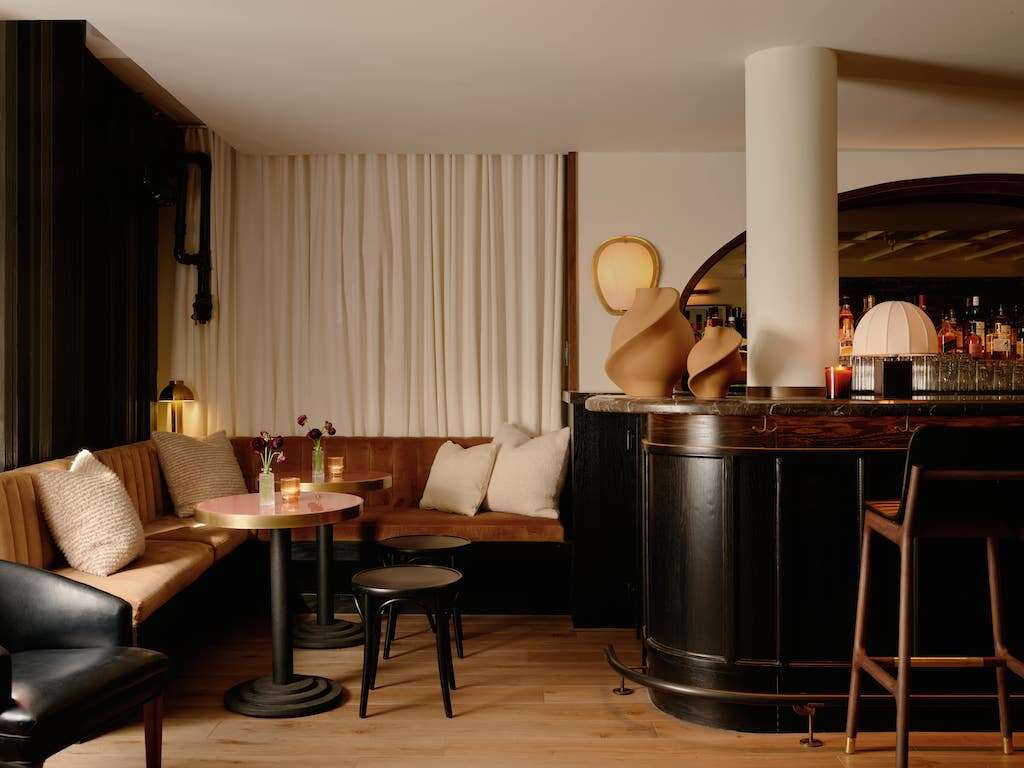 The interiors are carefully curated and artfully mix high-end elegance with a relaxed atmosphere. Expect brass details, white-wash walls and comfy banquette seating. A stylish pool table adds to the welcoming vibe.
Although Jac's will inevitably attract the visiting crowd too, it is, at heart, a neighborhood bar. Partnerships with NYC locals cement this – NoHo resident and photographer Janette Beckman's work lines the walls, while staff swan around in uniforms by streetwear designer, Angelo Baque.
For this week's cocktail recipe, we're highlighting Jac's by Bond's Bitter Love. Combining whiskey, Campari and cold brew coffee, the result is like a mash-up of a boulevardier and an espresso martini – it's delicious but not a drink for the faint-hearted.
[See also: Shadow on the Wall Cocktail by Nobu Portman Square]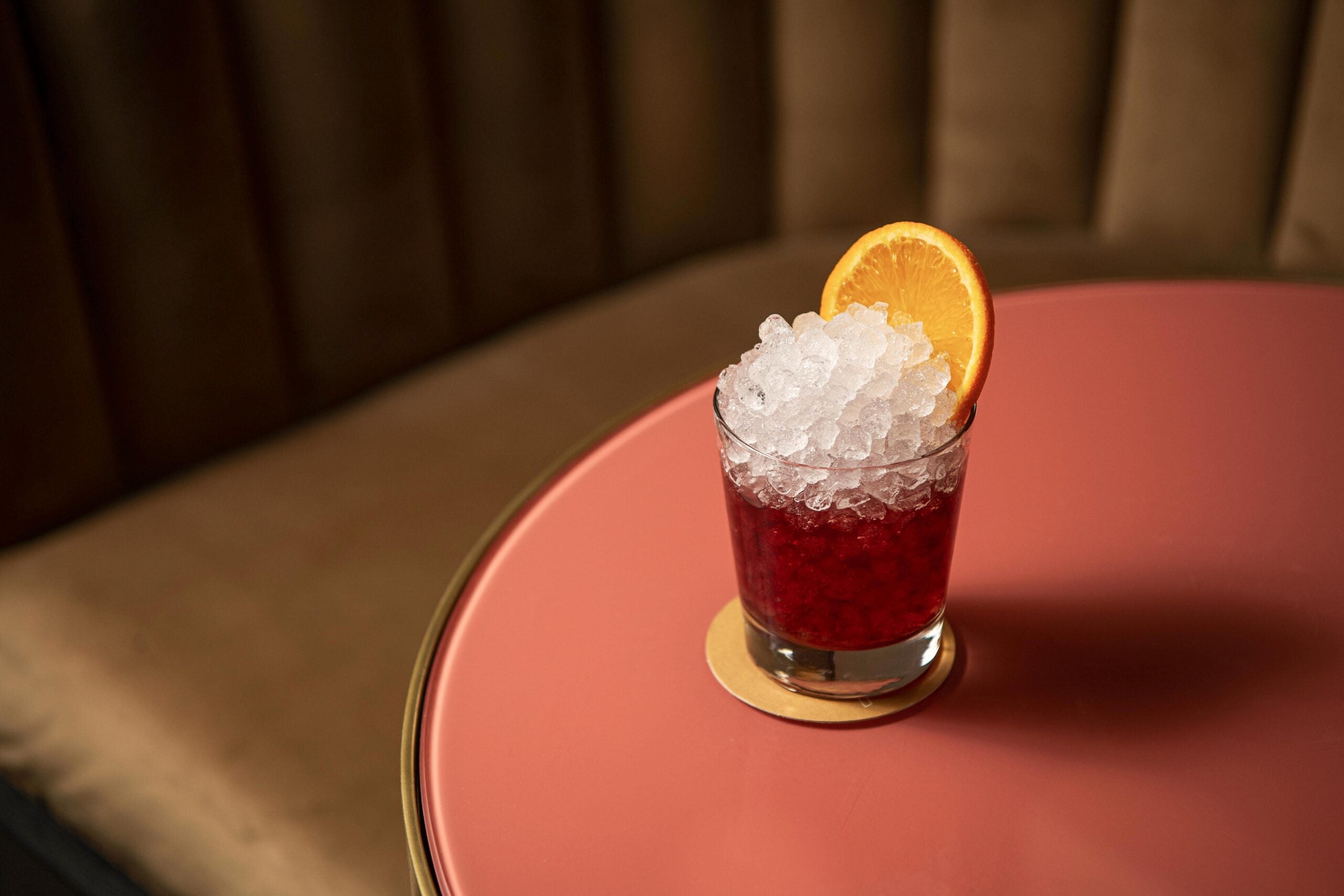 Ingredients:
– 1oz Great Jones whiskey
– 1oz Campari
– 1oz Carpano
– 1oz Cold Brew
– ¼oz Demerara   
Method:
Shake all ingredients together and serve in a rocks glass over crushed ice. Garnish with an orange wheel.
See more Cocktail of the Week recipes here.