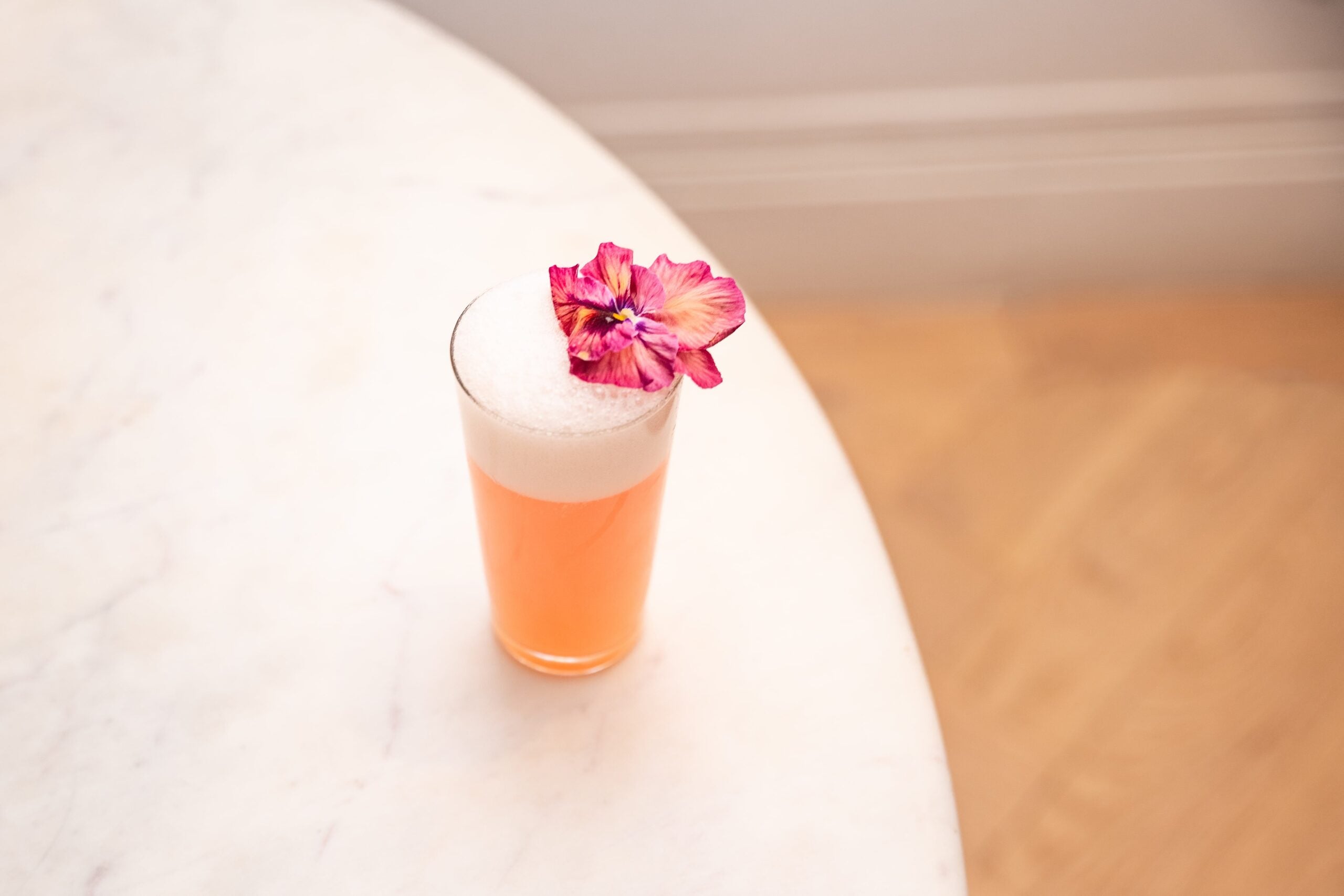 With spring well and truly upon us, we've been updating our cocktail roster to include some fresh serves bursting with the flavors of the most floral season of all. One of our current favorites is the refreshing Downy cocktail, created by the talented mixologist team at New York's Chanson Le Salon.
Having recently opened in Tribeca, Chanson Le Salon is the latest venture from Chanson International – the celebrated group behind NYC favorite, Thyme Bar. Like Thyme, Chanson Le Salon is putting some serious weight behind its beverage program with Jeremy Le Blanche leading the bar team.
The carefully crafted cocktail menu features an impressive selection of classic serves but with an artful twist. The negroni, for example, enjoys the addition of fragrant patchouli and has been renamed #FF0000 to reference the Hex Color Code for red. In a nod to Chanson Le Salon's French inspiration, the bar offers draft cocktails poured tableside directly from custom labelled bottles, just as a glass of wine might be poured from a bottle.
Accompanying the drinks offering is a thoughtful food menu, created by Frédéric Robert, who was most recently helming the kitchen at the Baccarat Hotel as executive chef. For dinner, expect seasonal delights such as citrus-infused seabass and filet mignon with confit potatos, as well as a huge brunch menu.
Perfect for al fresco happy hours, the Downy cocktail teams syrupy-sweet rose with delicate peach which are neatly balanced with a good glug of dry prosecco and a dash of rosé. Finish with a dried flower and you've got spring in a glass – magnifique!
[See also: The Best Al Fresco Restaurants in New York]
Ingredients:
1¾ oz peach purée
1¾ oz Vermut Lustau Rosé
4 oz spumante prosecco
2 drops rose syrup
½ oz simple syrup
Dried flower to garnish
Method:
Mix the peach purée, rosé, rose syrup and simple syrup in a mixing glass. Transfer to a chilled collins glass and top with the prosecco before finishing with a dried flower.
See more Cocktail of the Week recipes here.