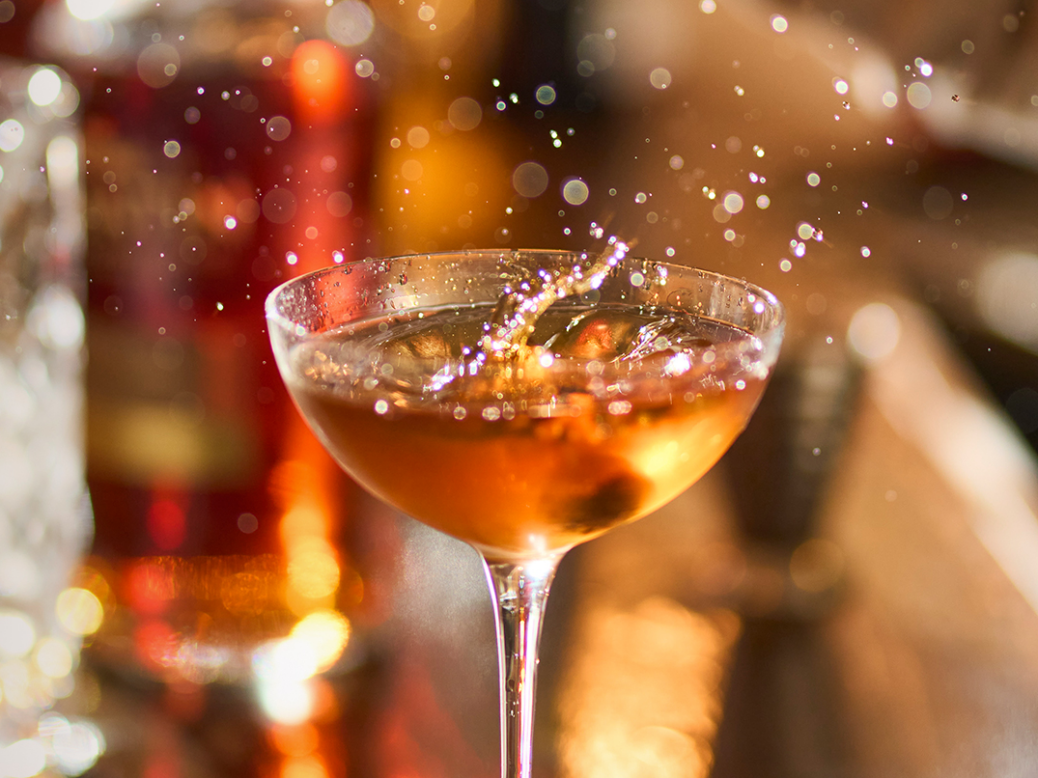 Few destinations are better poised to celebrate New Year's Eve than Scotland; Hogmanay (the Scots word for the last day of the year) celebrations take over the entire nation, with crowds pouring into the streets, fireworks soaring through the sky and renditions of Auld Lang Syne.
However you celebrate Hogmanay, one thing is certain: a drink to see in the new year is a must. While champagne has long been the go-to, this year we're switching things up, and what could be more fitting than a Scotch whisky cocktail?
To mark the end of 2022, Tomatin has reimagined the classic Rob Roy and given it a fresh twist ready to usher in the new year.
[See also: Johnnie Walker Princes Street is Scotch Whisky's New HQ]
Developed especially for New Year's Eve in partnership with London restaurant Casa de Frango, the Tomatin Rob Roy offers a Portuguese take on the usual recipe. As with all Rob Roys, the whisky takes center stage in this recipe. Tomatin Legacy is aged in a combination of bourbon barrels and virgin oak casks to create a beautifully sweet whisky with hints of pineapple and white chocolate – perfect for a Rob Roy.
You'll still find the expected sweet vermouth and bitters, too, but this version adds Ginjinha liqueur – a sweet cherry liqueur that originated in Lisbon. Although commonly drunk neat from a tiny glass (and often out on the street if you're in the Portuguese capital), the unique sweet-sour notes of Ginjinha lend themselves perfectly to bringing out the smooth vanilla-y notes of Tomatin Legacy.
[See also: Exceptional Cocktail Recipes from Mortlach and Talisker]
Ingredients:
– 60ml Tomatin Legacy
– 15ml Carpano antica formula
– 15ml Ginjinha liqueur or cherry liqueur
– 3 dash angostura
– 3 dash angostura orange
– 2 dash barrel-aged bitters
– maraschino cherry
Method: Add all liquid ingredients into a mixing glass with ice and stir until well-chilled. Strain into a cocktail glass and garnish with a maraschino cherry.