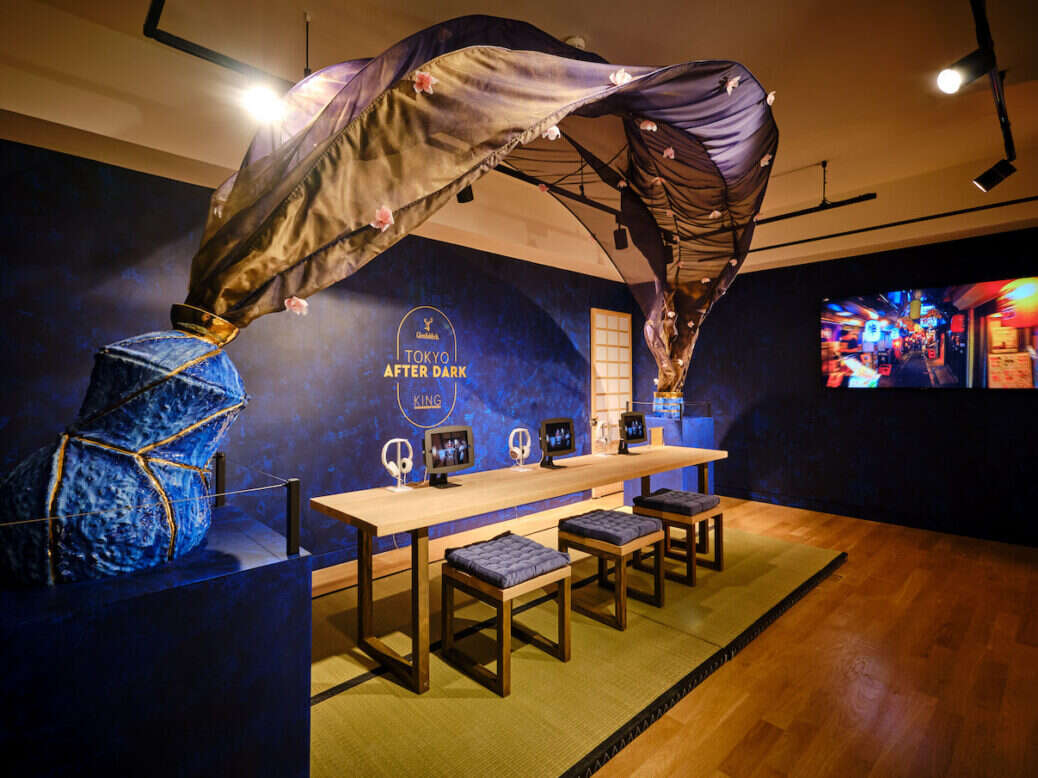 Glenfiddich has added to its innovative Grand Series – which aims to marry the art of Scotch whisky with spirit traditions from around the world – with the launch of the 29 Year Old Grand Yozakura (meaning to view cherry blossom at night), aged in ex-Awamori casks. 
To mark the occasion, the Scotch brand has unveiled a temporary Tokyo After Dark pop-up inside the hallowed halls of London department store Harrods in collaboration with Paris-based ceramicist King Houndekpinkou. Open through the month of June, like the whisky itself, the immersive pop-up space is inspired by the famous cherry blossom of Japan – a phenomenon locals believe is best witnessed by moonlight. 
"Japan is a beautiful place, yet after dark the essence of its culture gets magnified … and the inspiration behind Glenfiddich Grand Yozakura reminded me of my own story and memories of my time in Japan," commented Houndekpinkou.
[See also: House of Suntory Marks 100th Birthday with New Releases]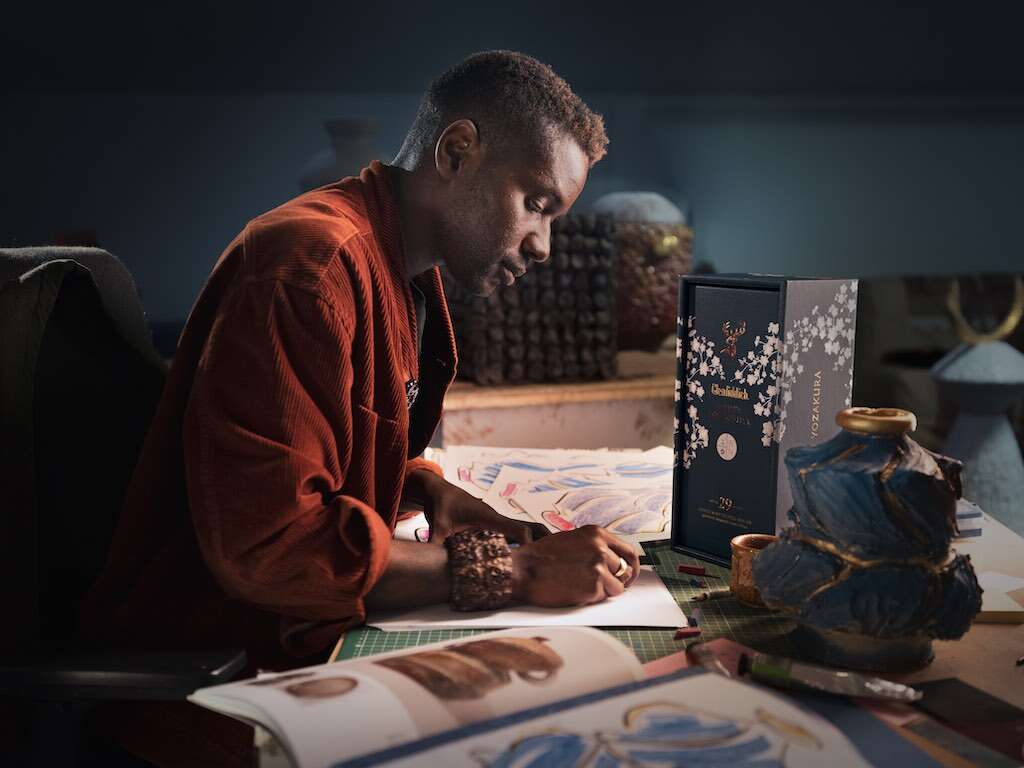 Influenced by a particularly memorable conversation that Houndekpinkou had in 2012 at an izakaya bar in Tokyo, which he cites as his first introduction to pottery, the ceramic installation references the Japanese tradition of socially pouring into another's cup rather than your own. 
On one side, an oversized ceramic bottle in mottled blue tones "pours" a canopy of fabric, peppered with tiny cherry blossom flowers, into the artist's second piece, a deep-blue cup. Both pieces are evocative of Houndekpinkou's signature style, with a distinct textured finish, created using a traditional wood-firing technique, and streaks of gold.
"Through this installation, I am sharing my experience with the visitors by pouring my story, represented by the wave, into someone else's metaphorical cup," Houndekpinkou added.
[See also: Glenfiddich Adds 50 Year Old to Time Re:Imagined Series]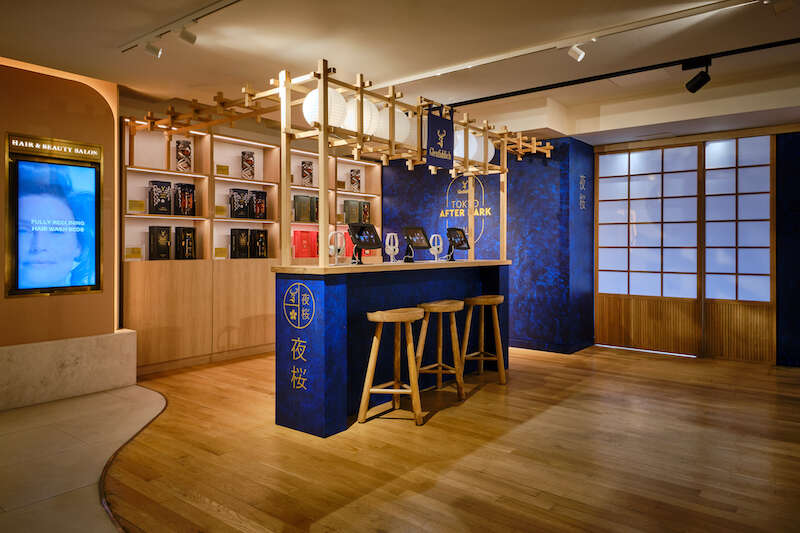 Adjacent to Houndekpinkou's installation is a temporary retail space, set up in the style of a traditional Japanese izakaya, decked out with a minimalist screen-style canopy and paper lanterns. Here, guests can not only purchase the highly limited 29 Year Old Grand Yozakura, but also bottles from the wider Glenfiddich range. 
The whisky itself maintains that signature Glenfiddich freshness, but its final years aging in ex-Awamori – a distilled rice liquor, said to be one of Japan's oldest – give an extra dimension. Its light and fruity, but unusual herbaceous notes boldly push through too.
Housed in an elegant box adorned with cherry blossom illustrations and topped with a Hanko-stamped bespoke stopper, the 29 Year Old Grand Yozakura perfectly marks the point where the traditions of Japan meet those of Scotland.
Glenfiddich x King Houndekpinkou Tokyo After Dark is open through June 29 at Harrods, glenfiddich.com
[See also: Rare Glenfiddich Auction Inspires $290,000 in Sales]