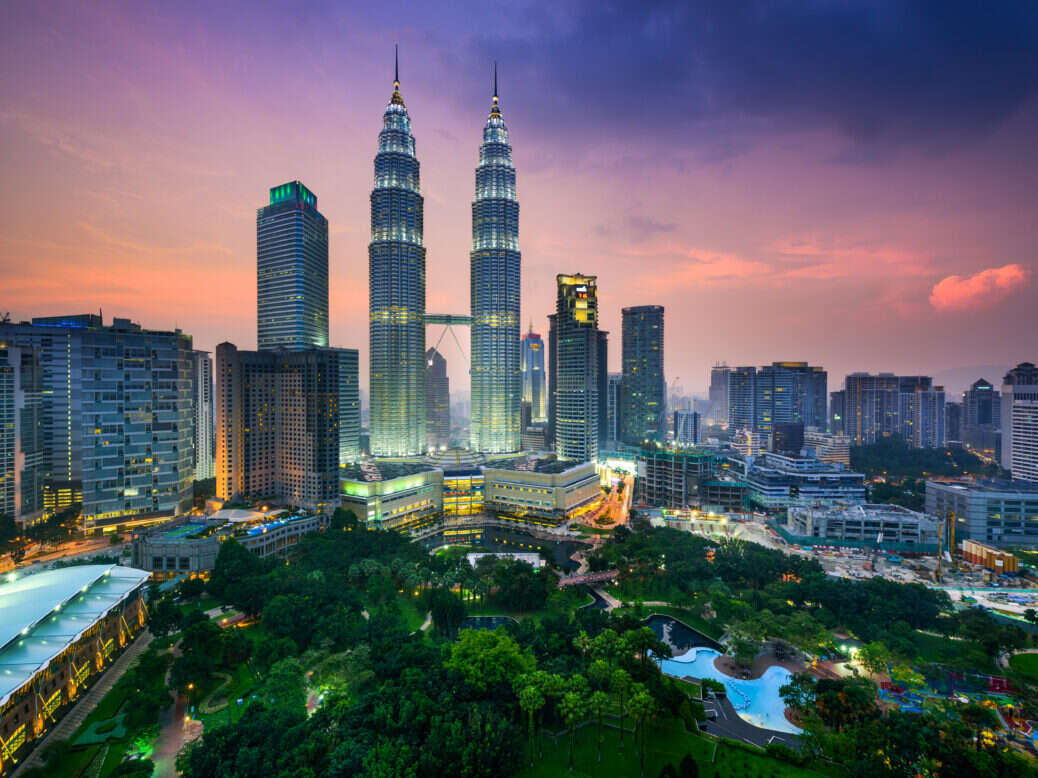 Michelin has launched the first Michelin guide for Malaysia, marking the first guide of its kind within the country. Focusing exclusively on the restaurant scene in cities Kuala Lumpur and Penang, the guide encompasses 97 restaurants in total.
The guide includes four one-Michelin-star restaurants, with two located in each city, acknowledging the restaurants' excellence in cooking and ambiance. Thirty-two restaurants have also been awarded a Bib Gourmand, Michelin's award for high-quality gastronomy at moderate pricing.
"This is just the beginning for Kuala Lumpur and Penang's gastronomic journey," said Gwendal Poullennec, international director of the Michelin Guide. With a Michelin guide that some may say is long overdue for the country – and now boasting an impressive four Michelin-starred restaurants – Malaysia's gastronomic journey is off to a promising start. Elite Traveler takes a look at Malaysia's Michelin-starred restaurants.
[See also: How the Prestigious Michelin Star System Really Works]
D.C. By Darren Chin
With each of the restaurant's three floors playing host to a different dining experience, this Kuala Lumpur joint really has something for everyone. The ground floor is dedicated to the art of the pre-dinner cocktail, in which diners are invited to enjoy a drink carefully prepared to precede the forthcoming meal.
The main dining area is found on the first floor, in which chef Darren Chin's culinary prowess is gloriously flexed across a delightful contemporary French menu of four to seven courses, with notable Japanese influences. Three private rooms adjoin the space, but it's the third floor that commands our largest slice of excitement, in which a Louis XIII-themed room and a sublime Moon Bar really immerse guests in the thrill that fine-dining can – and really, should – be.
[See also: A Guide to All Thee-Michelin-Starred Restaurants in Spain]
Dewakan
Kuala Lumpur's second Michelin-starred restaurant translates to "food from God" in English, which is a high bar to set for itself. But the restaurant is described as "truly Malaysian in every sense" by the Michelin guide, and truthfully, we're not sure there's a better accolade than that.
So what renders the effortlessly Dewakan so quintessentially Malaysian? It helps that the ingredients are locally and sustainably sourced, a conscious decision on the restaurant's behalf to reflect Malaysia's culture and people within not just its singular prix fixe menu, but its overall dining experience. What's more, the interior is effortlessly elegant and refreshingly understated, and the views across the city are spectacular.
Au Jardin
French for garden, Penang's Au Jardin looks like a hipster greenhouse. The converted bus depot hosts a mere 18 guests and is one of the bustling city of Penang's greatest gastronomic treasures. The small space allows for a delightful intimacy, and the corrugated metal that defines the exterior serves to highlight the sophistication of the space inside.
Au Jardin presents a contemporary European menu entwined with local influences peppered across the dishes. Its emphasis on local produce within the menu is reflected within the restaurant's commitment to working with local farmers, something Kim Hock, the restaurant's chef-proprietor, has committed himself to.
[See also: A Guide to All Three-Michelin Star Restaurants in the UK]
Auntie Gaik Lean's Old School Eatery
Housed within two shop lots in Penang's Lebuh Bishop, Auntie Gaik Lean's Old School Eatery is stylishly quirky and yet subtly polished in appearance, and that's just the exterior. This joint, in which kitsch look permeates and 60s music plays on loop, is perhaps one of the funnest dining experiences across the entirety of Malaysia.
The menu is extensive and unpretentious, and the portions are nice and big, too. Yet while casual in tone, it is absolutely not casual in taste; chef Gaik Lean is a veteran of the gastronomy scene and has mastered her craft magnificently. Her reputation precedes her: Lean's secret recipes are well known, and it is absolutely worth the journey to confirm the whispers of her culinary talents.