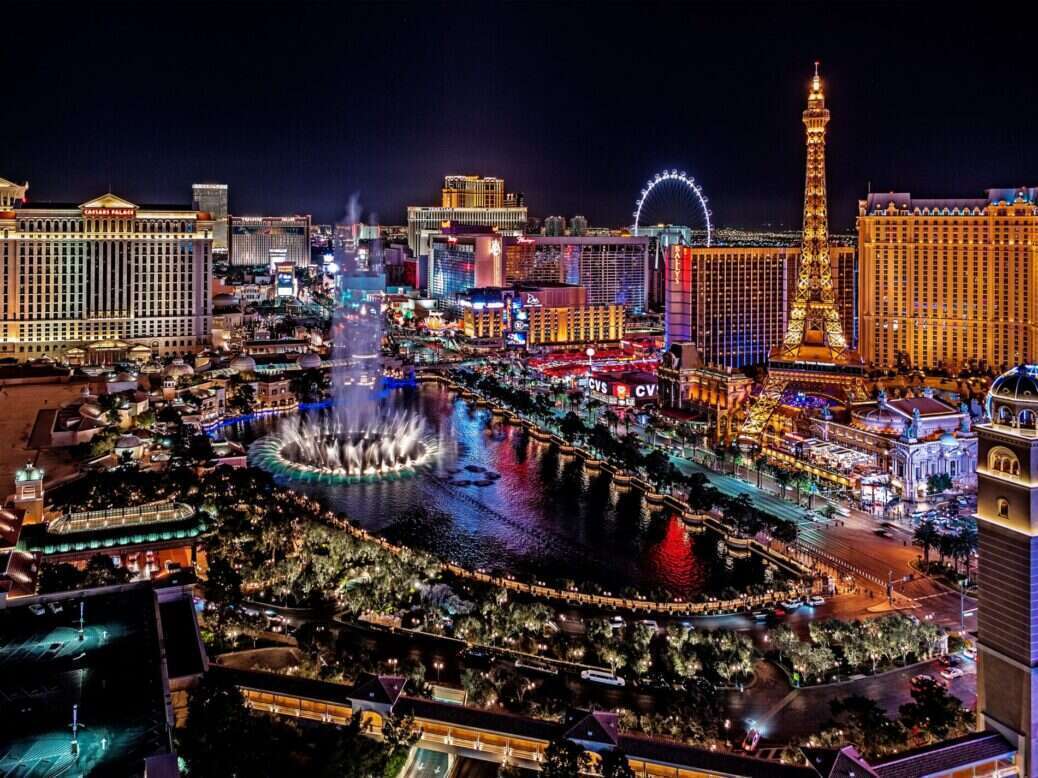 From Frank Sinatra to Elvis Presley, we cannot get enough of the eternal lights of Las Vegas. Nevada's own "Sin City" is teeming with opulent resorts accompanied by luxurious casinos and – naturally – lavish fine dining restaurants. Whether or not you wind up a winner at the poker table, everyone's a champion when (or if) they can snag a table at some of the world's most exclusive restaunts. For gourmet cuisine and views of the dazzling Sunset Strip, these are the most expensive restaurants in Las Vegas. Viva La Vegas, as they say.
[See also: The Best Hotels and Suites in Las Vegas]
Joël Robuchon
A hot new entry on the Elite Traveler list of Top 100 Restaurants 2017, Joël Robuchon has climbed the ranks to redefine Vegas dining. The award-winning restaurant from legendary chef Joël Robuchon masters traditional French cuisine in an elegant, Parisian-inspired setting. At the MGM Grand, the three-Michelin starred restaurant offers an exquisite tasting menu with an Oscetra caviar appetizer and dishes like Maine lobster and flan of sea urchin.
é by José Andrés
Famous for his Michelin-starred Washington, DC restaurant, Minibar, José Andrés flaunts his knack for fine dining again at this Las Vegas establishment. Inside The Cosmopolitan hotel, é is cleverly hidden from the Vegas hustle and bustle in a private room. The restaurant delights guests with a tasting menu of Spanish avant-garde dishes to be enjoyed in the intimate setting. Be sure to book in advance, as only two seatings are available nightly at this eight-person table.
[See also: The 6 Best Spas in Las Vegas]
Gordon Ramsay Steak
Set within the stylish Paris casino, Gordon Ramsay Steak is the place to be for supreme steaks with a London twist. The restaurant channels England in its decor and dishes, as guests dine on roasted beef wellington and sticky toffee pudding under a Union Jack flag. The Hell's Kitchen Tasting Menu offers three courses plus amuse bouche Scotch egg and a dessert.
Le Cirque
One of Las Vegas's most buzzed about hotels, Bellagio hosts Le Cirque, an award-winning French restaurant. The upscale atmosphere is what you'd expect from the grand Las Vegas property – bold and extravagant. A five-course Dégustation Menu is second to the Menu Prestige, which serves 10 courses of dishes like foie gras, gold crusted quail and diver scallop. To say the wine list is extensive is putting it lightly – more than 900 international selections are on offer at Le Cirque.
[See also: Four Talented Young Chefs With Michelin Green Stars]
Restaurant Guy Savoy
Sister to another Elite Traveler Top 100 Restaurants pick, the Paris restaurant of the same name, Restaurant Guy Savoy is acclaimed as the height of fine dining in Las Vegas. In the Augustus Tower of Caesars Palace hotel, the restaurant serves classic French dishes created by the famed chef, Guy Savoy, as well as seasonal menus. The Caviar Tasting Menu is a must for its Colors of Caviar and oysters – the restaurant now even has a separate Caviar Room for a seriously indulgent experience.
[See also: Clare Smyth on Making her Mark in the World of Fine Dining]