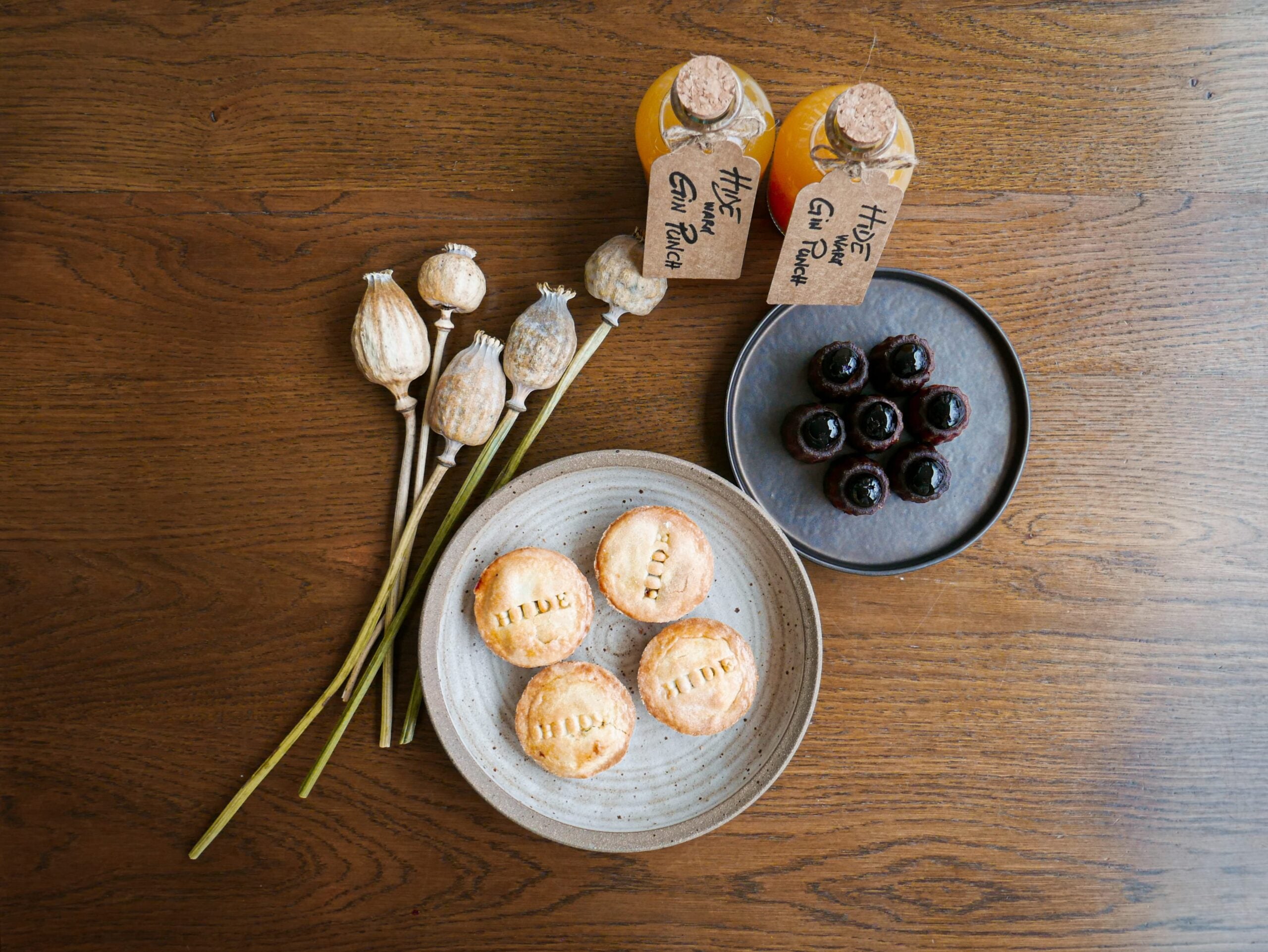 As December draws closer, it's clear that this festive season will be unlike any before. However, one of London's most exclusive restaurants is going the extra mile to ensure that not a drop of holiday magic is lost. Introducing: The HIDE advent calendar.
Despite the name, the HIDE Christmas countdown is far removed from the traditional advent calendar. Instead of a sweet treat hidden behind a cardboard window, HIDE's calendar will deliver a different gourmet item from within its own kitchen, bar and wine cellar to your door every day from December 1 to 24.
Although the restaurant is maintaining an element of surprise by remaining tight-lipped on the details of each delivery, customers can rest assured that each day will bring a new culinary delight with esteemed chef Ollie Dabbous leading the restaurant's kitchen. Expect sweet and savory delicacies from HIDE, tipples from HIDE Below and other products exclusive to HIDE and the upcoming HIDEAWAY.
[See also: The Best Chefs to Follow on Instagram During Lockdown]
Launched off the back off the success of the restaurant's popular HIDE at Home offering, which gives diners the chance to enjoy Michelin-starred HIDE fare from the comfort of their own dining room, the calendar will also help support the Mayfair restaurant following England's second national lockdown of 2020. Although necessary, lockdown measures have dramatically impacted the hospitality industry, with restauranteurs forced to get creative as restrictions temporarily (and in some unfortunate cases, permanently) closed their doors.
HIDE CEO and founder Tatiana Fokina has commented: "At HIDE we always love to create moments of subtle luxury and surprise for our guests and we wanted to bring this to all our clients of HIDE at Home who have supported us through this strange time. It is so important this year to find something uplifting and positive in every day and our advent calendar does just that.
"We have devised a wonderful series of treats with a highlight for every day in December leading up to Christmas.  Each with an element of surprise from signature dishes to a little preview of HIDEAWAY which launches this December. [Our advent calendar is] a wonderful way to gift your loved ones or treat your family with 24 days of festive joy." 
In addition to the daily deliveries, HIDE is also offering a selection of optional extras including a kitchen experience at HIDE, a tour of Hedonism (including the secret wine cellar), and a meal for two at HIDE ABOVE, with Hedonistic wine pairing. One lucky recipient will also win the coveted 'HIDE Golden Ticket' with their daily delivery, which gives entitles them to all of the add-on experiences at no additional cost.
The HIDE advent calendar is available for delivery within seven miles of the restaurant: 85 Piccadilly, Mayfair, London, W1J 7NB. From $2,672.