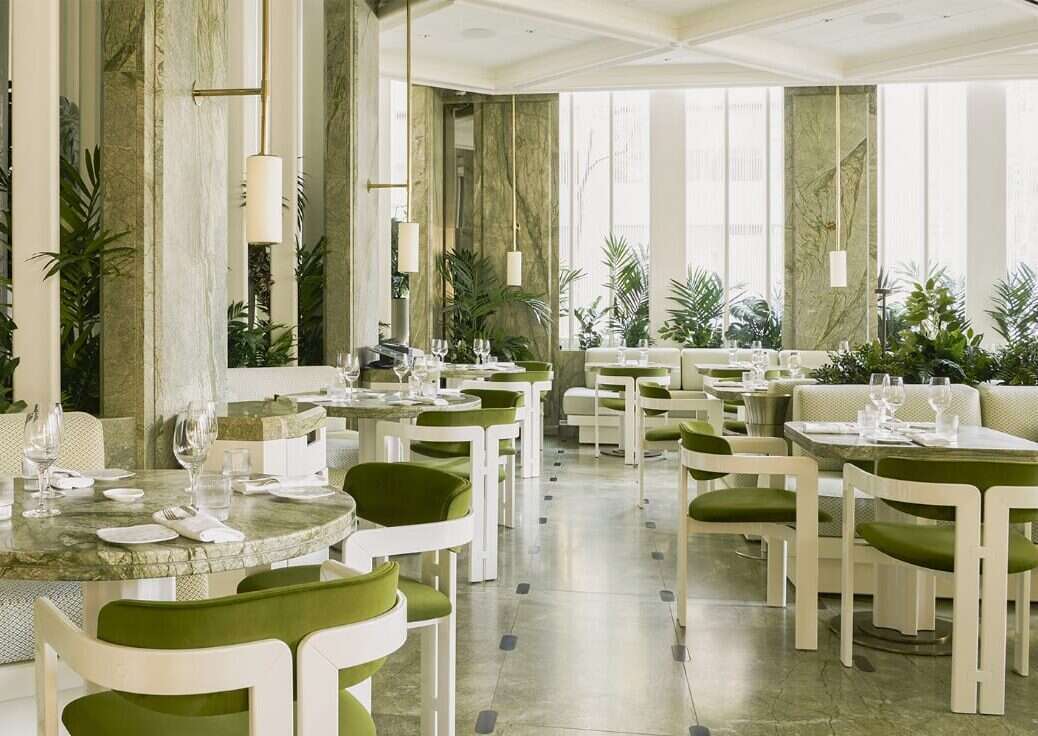 It's the news the citizens of New York have been waiting for: Le Jardinier has opened once again. Alain Verzeroli's veg-focused restaurant welcomed its first guests back in 2019, securing a coveted Michelin star within a year. But the pandemic forced the much-loved Manhattan eatery to shutter its doors shortly afterward, leaving a gaping hole in NYC's food scene.
After a two-year hiatus, however, Le Jardinier is back with the same trusted team and a fresh new menu. Located on the corner of East 53rd Street and Lexington Avenue on the ground floor of a luxury condo designed by Norman Foster, the breezy light-filled restaurant is the first solo project from Verzeroli, who spent almost two decades crafting the late Joel Rubochon's menus in Tokyo.
Verzeroli hasn't spent the last two years resting on his laurels, though. Since temporarily closing his New York outpost, the talented chef has worked with The Bastion Collection to open three new Le Jardinier eateries dotted across the world in Geneva, Houston and Miami (the latter scooped a Michelin star in the inaugural 2022 Florida Guide).
Now, Verzeroli has turned his attention back to New York – the place where it all began. Taking its name from the French word for 'gardener', the menu at Le Jardinier is bursting with vibrant seasonal veg, as well as smaller quantities of top quality sustainably sourced fish and meat. Those that were lucky enough to visit in 2019 will not be disappointed; Verzeroli has stayed true to his roots letting the beautiful ingredients speak for themselves.
[See also: Maison Close Brings Elevated French Cuisine to SoHo]
Chef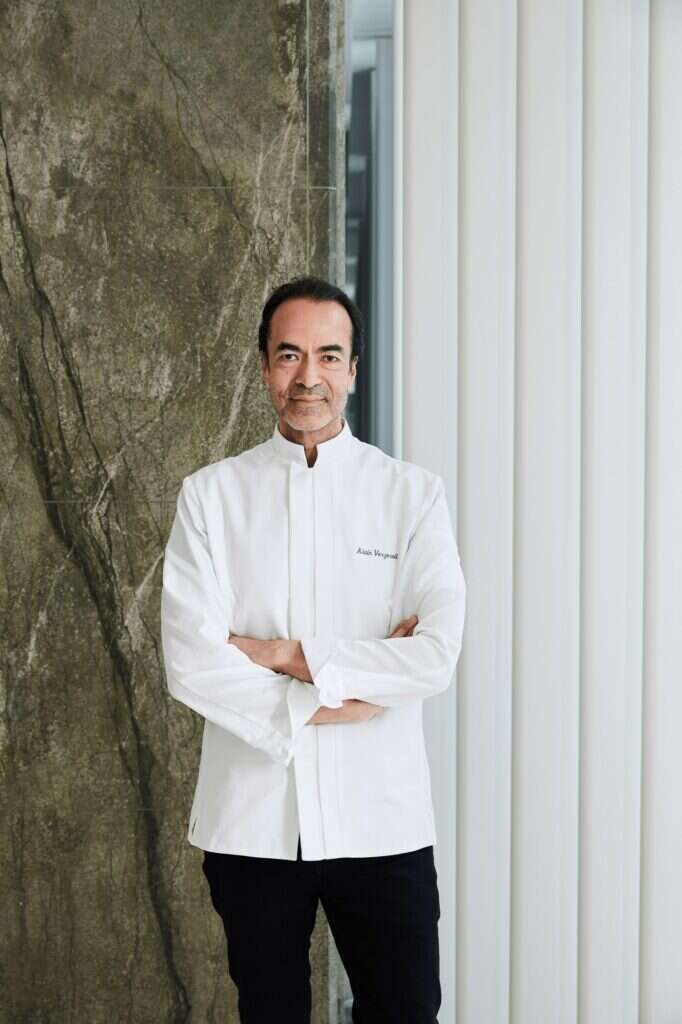 Verzeroli has the type of career that chef's dreams are made of. Following a month-long internship at Alain Raye's Michelin-starred restaurant in Paris, he dropped out of his economics degree to pursue his love of food.
The talented chef cut his teeth at some of the world's most prestigious restaurants including Alain Passard's L'Arpège in Paris and Petrus at the Island Shangri-La hotel in Hong Kong. But it was in Tokyo that Verzeroli really honed his skills, overseeing the kitchen at Chateau Restaurant Joel Robuchon for almost two decades and ensuring the eatery retained its coveted three Michelin stars for eleven consecutive years.
Following his mentor's untimely death, Verzeroli finally struck out on his own with Le Jardinier, quickly garnering attention with his inventive dishes that elevate humble vegetables to dizzying new heights.
Also back at the helm is chef de cuisine Andrew Ayala and executive pastry chef Salvatore Martone. Both have hugely impressive CVs; Ayala has graced the kitchens of many of the Bay Area's most prestigious hotels, while Martone is another protégé of Joel Robuchon and oversees the bakery and dessert programs at all of The Bastion Collection restaurants across New York, Houston and Miami.
Menu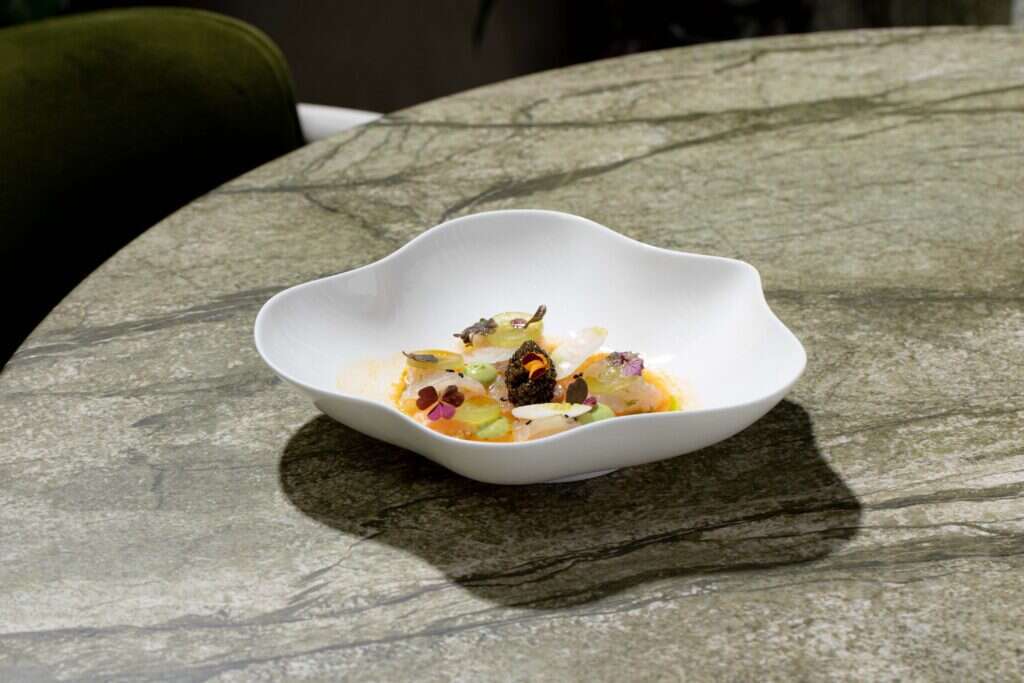 The menu at Le Jardinier is rooted in classic French techniques and inspired by Verzeroli's time spent in Japan where hyper-seasonal ingredients are at the heart of the culinary culture.
Expect light, elegant dishes that are refined yet approachable; you won't find any bitesize portions here. While vegetables are very much the star of the show, Verzeroli hasn't eschewed meat and fish altogether; instead, he focuses on minimizing the amount of protein on the plate.
Standout dishes include the marinated heirloom beets dotted with creamy smoked labneh, pomegranate and lime; citrus cured fluke perfectly complemented by butternut squash, green grapes, sesame seeds and a generous mound of Royal Kaluga caviar; and the indulgent bavette au jus served with brussel sprouts and a light-as-air horseradish and turnip mousse.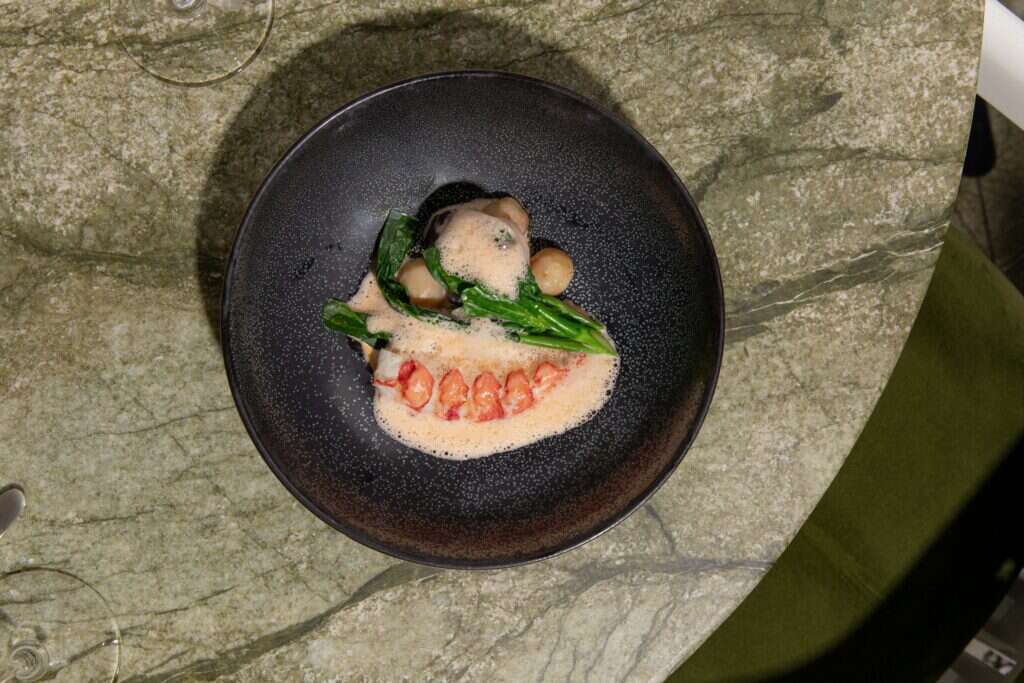 As for dessert, it's almost impossible to choose between Martone's delectable creations but you can't go wrong with the decadent valrhona guanaja dark chocolate cremeux topped with a salty caramel sabayon.
At this point, it would be remiss of us not to mention the impeccable cocktail program. Expert mixologist Ruben Rolon has developed an array of heady concoctions including the Garonne – a French twist on the Pisco Sour made with eau de vie de raisin, crème de pomme verte, Bordeaux wine cordial, lime egg white and bitters. Oh, and there's a wonderful selection of mocktails too, made with teas, fresh fruit and vegetable juices and house-made bitter tinctures.
Interiors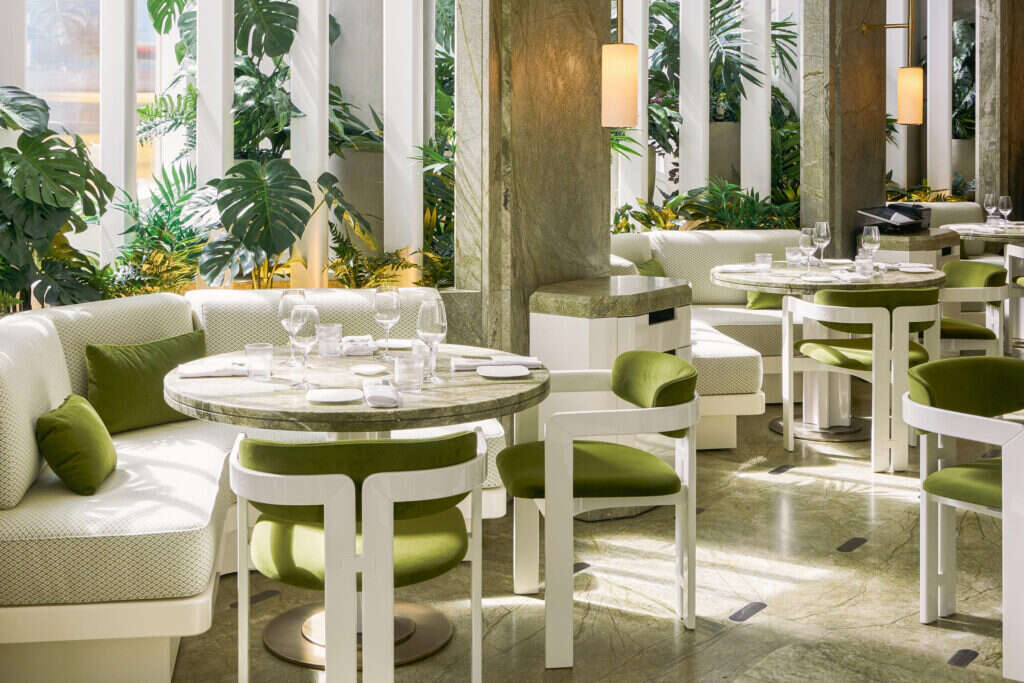 The restaurant itself is an oasis of calm; stepping through the door it's easy to forget you're in the heart of Manhattan. Paris-based architecture practice Joseph Dirand was brought in for the interiors, creating a light-filled dining room reminiscent of a tranquil garden in shades of white and green.
Verdant plants spring from every corner and the space is adorned with bespoke furnishings, opulent green marble walls and floors, and plush velvet chairs.
Le Jardinier is open Tuesday through Thursday 5.30pm-10.00pm, and Friday and Saturday 5.30pm-11.00pm.
[See also: Al Coro Restaurant Opens in Former Del Posto Space]