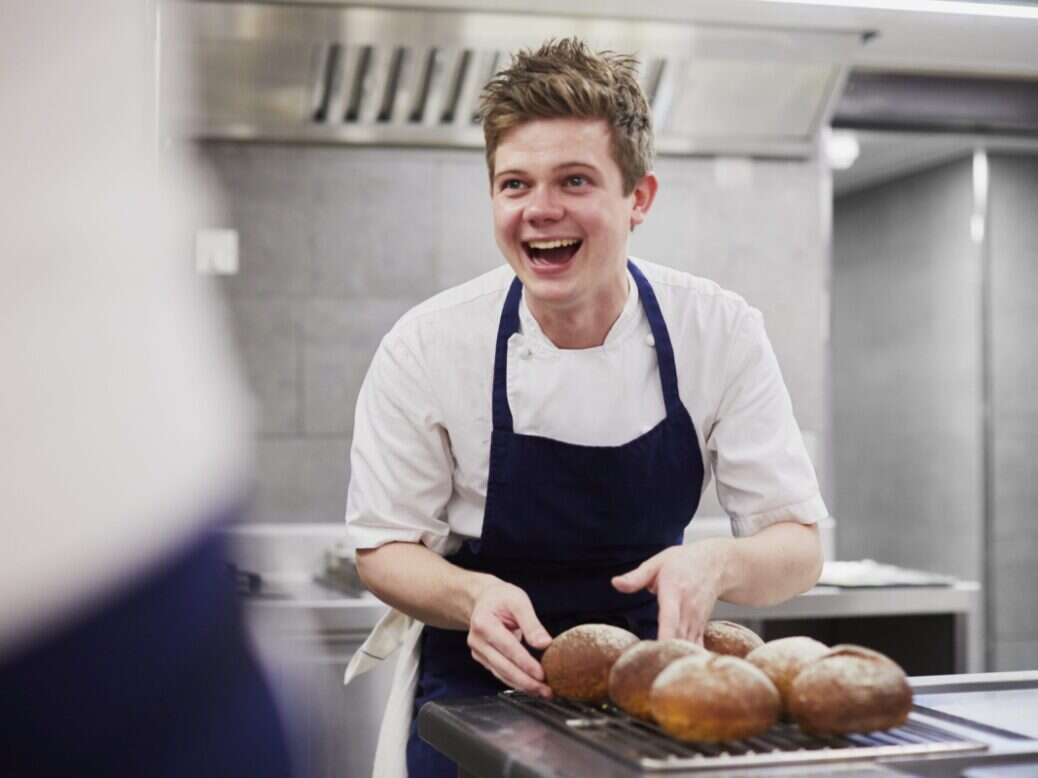 Tom Booton hates getting called 'chef' in the kitchen. "I can't think of anything worse," he tells me with a grin. "We're one team. One family. Everyone calls me Tom."
We're sitting in the gilded dining room of The Grill at The Dorchester. Booton took over back in 2019 when he was just 26, becoming the youngest head chef in the restaurant's 92-year history. Earlier this year, he scooped another first: his name above the door.
But the ambitious young chef rarely dwells on his achievements. "I haven't really stopped to think about it," he admits. "Our industry is constantly moving – if you stop moving with it you get left behind."
[See also: Tom Booton's The Grill: An Exciting New Chapter for The Dorchester]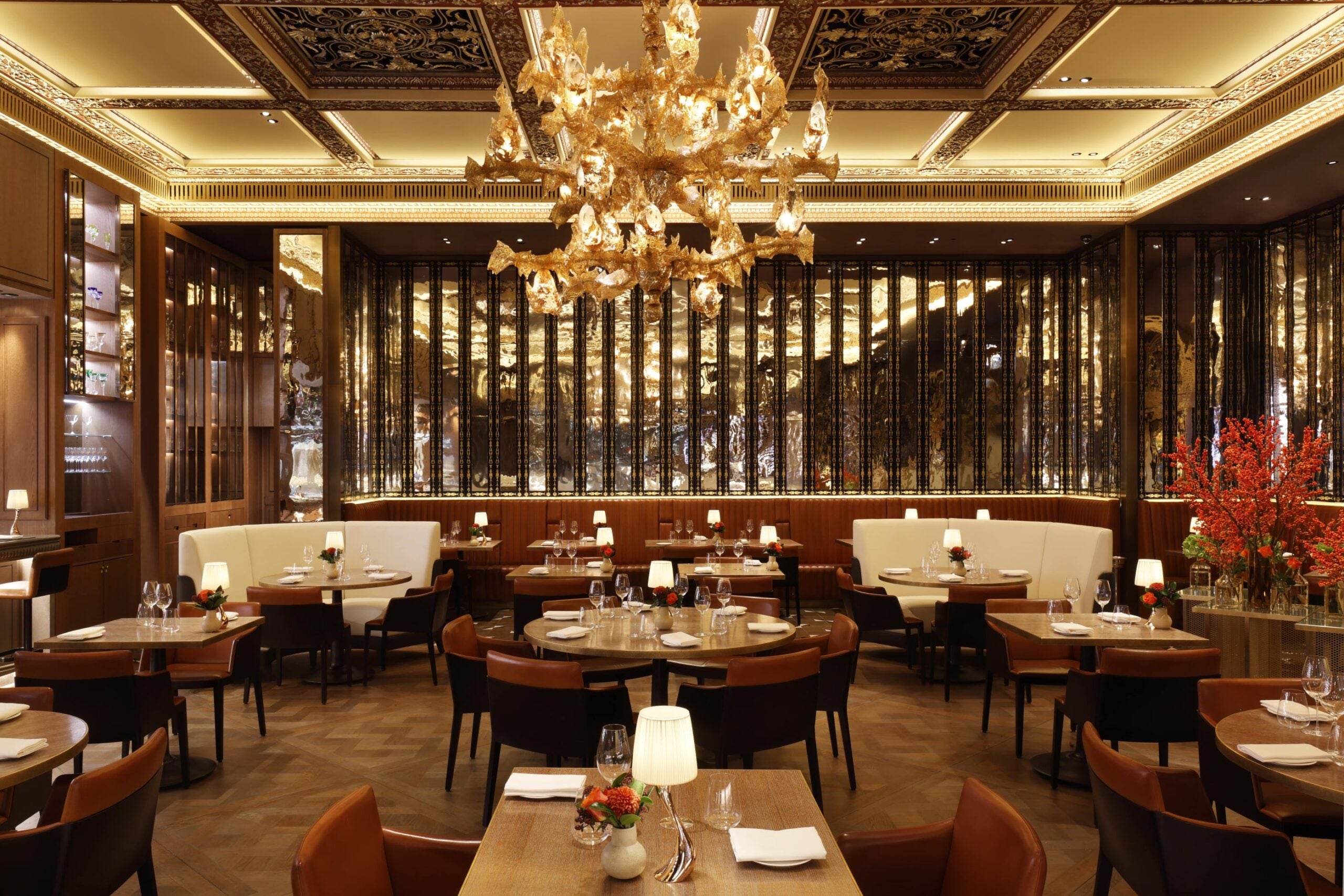 He isn't fazed by the buzz around his age, either. Despite having only just turned 30, Booton has over a decade under his belt in professional kitchens ("I've got bloody loads of gray hair!") – he got his first job at a three-AA-rosette restaurant close to where he grew up in Essex when he was just 15.
Cooking was never the plan. His dad was in the army, his mum was a nurse; food wasn't a big part of his life growing up. It was more a case of dinners being rustled up before his mum was needed back on the ward. "I've been in The Sun before slagging off my mum's cooking – she still hates me for it," he says with a mischievous laugh.
However, it was Booton's mum who suggested doing work experience at Le Talbooth. From the moment he stepped foot in the kitchen he fell in love with it. "It's the camaraderie, isn't it?" he says. "Same as what my mum had on the wards and my dad had in the army – you're a family."
It helped that he was prepared to put in the hard graft. He'd watched his mum spend every Christmas at the hospital; his dad returned from the army and worked as a night porter at a local hotel so he could look after Booton and his brother during the day.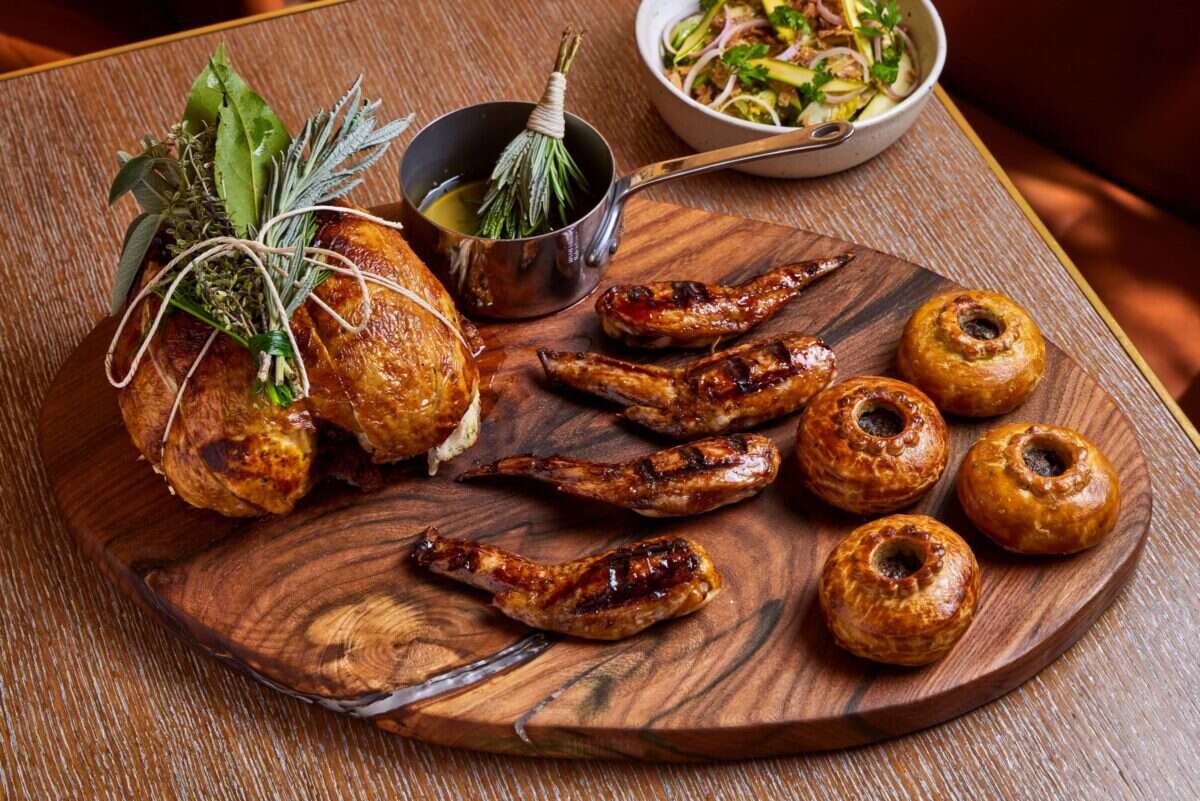 "The first interview I had the chef asked me what my parents did," he recalls. "When I told him, he said I'd make a bloody good chef one day. At the time I remember being like 'What a weird thing to say – it's about me not my parents' but over time you realize they mold you into who you are."
When his friends left to go to university, Booton stayed on at Le Talbooth ("I still got pissed don't you worry about that!"). And, after almost four years in the kitchen (and a ski season in France) he took the plunge and moved to London with his best friend.
Booton soon found himself working for Alyn Williams at The Westbury in Mayfair (now closed) just after it had been awarded its first Michelin star. He looks back on this time in his life fondly; he was part of a close-knit team of young chefs working (and partying) hard – "You can imagine what we all used to get up to when we'd just moved to London!"
Next, he went to work with Andy McFadden, splitting his time between the Michelin-starred L'Autre Pied in Marylebone and the chef's newly launched Pied à Terre in Fitzrovia, climbing the ranks to become sous chef by the time he was just 22.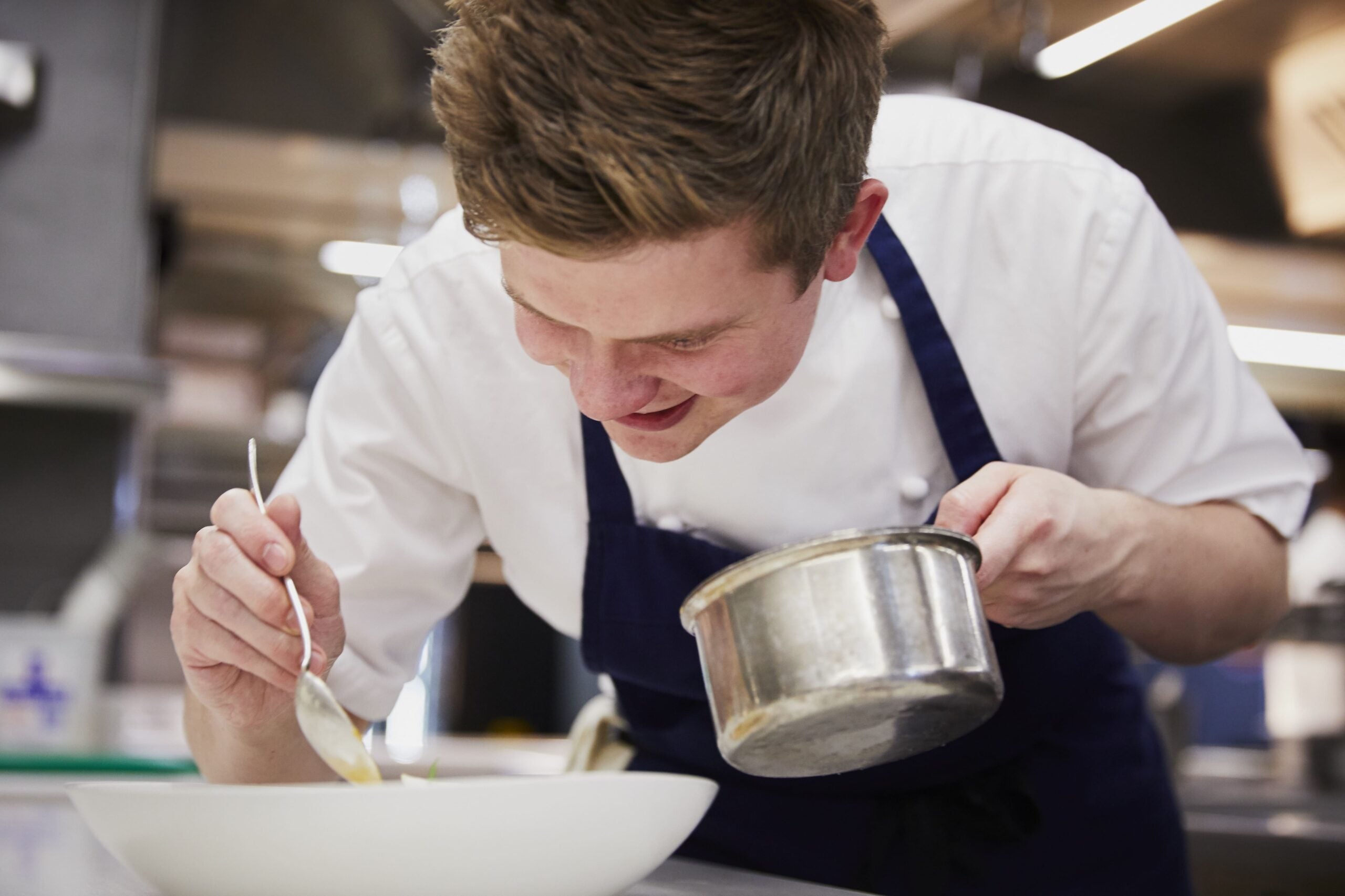 After five years in London, though, Booton was ready for something new. The young chef left behind the city and traveled to Reykjavik for a stint at Dill, before spending time in New York and finally moving to Copenhagen to work at Amass and then Studio (which, at the time, was run by Noma's head of R&D Torsten Vildgaard).
"Nordic food is actually really simple," he says. "It's just about taking care with the ingredients, cooking them simply but with love which is kind of my ethos now."
On his return to London, a friend put him in touch with Ollie Dabbous and he secured a position at the chef's eponymous eatery. It was here he learned another side to the industry; Dabbous is one of a handful of chefs to own his restaurant and took the time to break down the costs of an entire tasting menu with Booton.
"Ollie's a businessman," he explains. "When a punnet of strawberries came in every morning, we used to have to count them to work out how much every strawberry cost. Even now I always look at the invoices every day with my team."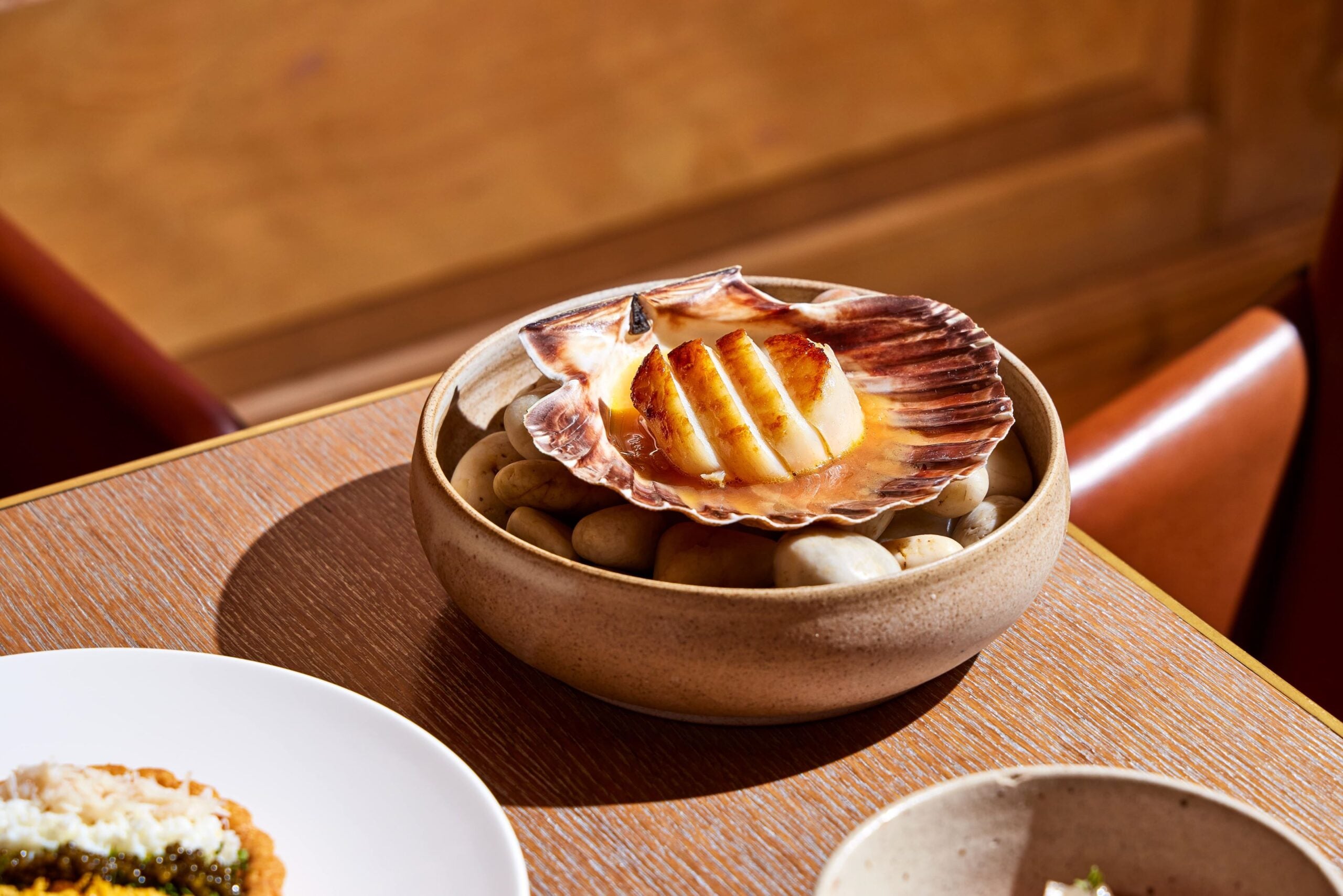 It was while he was helping Dabbous set up his new restaurant, Hide, that a call came through from Alyn Williams offering him the head chef role at The Westbury. Booton was just 23.
It was, he says, somewhat surreal taking over the kitchen where he had been a commis seven years before. But the young chef relished the opportunity. He spent the next three years honing his cooking style at The Westbury while retaining the restaurant's Michelin star.
When the then-general manager of The Dorchester – Mirko Cattini – came knocking, Booton was reluctant to leave. He was, after all, already head of a one-star restaurant with a loyal team of chefs behind him.  
"I remember rocking up to see [Mirko] in dirty black trousers and a creased hoody," he says, dissolving into laughter. "The security guard at the hotel was like 'Can I help you?" He pulls an unimpressed face. "Mirko never said anything that day, but he always used to joke with me afterwards that everyone was like 'Why did he turn up like that?!' I'm not being funny, but he asked to see me!"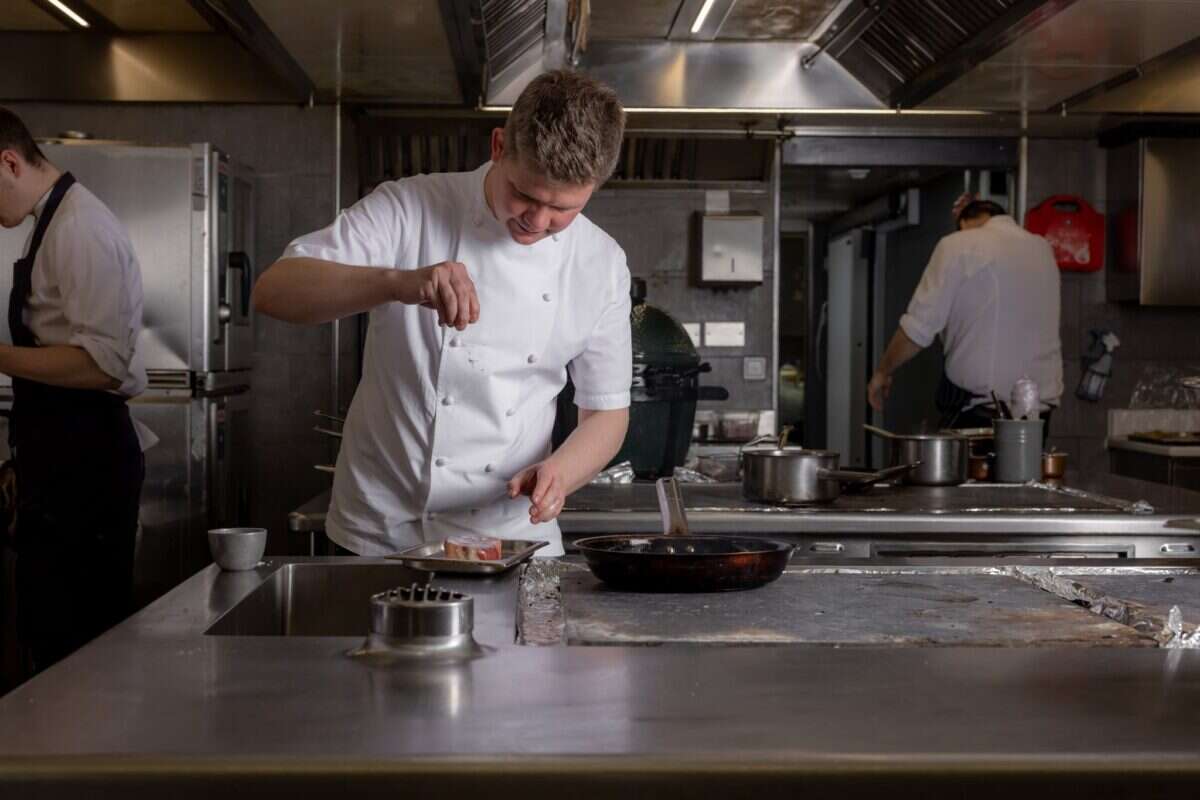 It took some persuading – installing a soft serve ice cream machine and scrapping the white tablecloths were among his list of demands – but Booton eventually agreed to take over as head chef at The Grill.
Since then, he's only grown in confidence. "We don't try to complicate things and make fancy foams and gels," explains Booton. "We just want to cook good honest food at a high level."
His eyes light up as he tells me about a recent addition to the menu: a "beautifully simple" skate dish cooked on the bone and served with a sauce. "I even thought it was too basic," he confesses, "but everyone kept telling me how amazing it was – the older I get the more I realize cooking is actually about restraining yourself as a chef and not throwing too much at it."
And, when it comes to crafting his dishes, he actively seeks the creative input of his burgeoning team. "I don't want to be an ego knobhead," he says with a wry smile. "19 heads are better than just my head." Besides, he adds, asking for advice makes the team feel valued and means they're more likely to stay.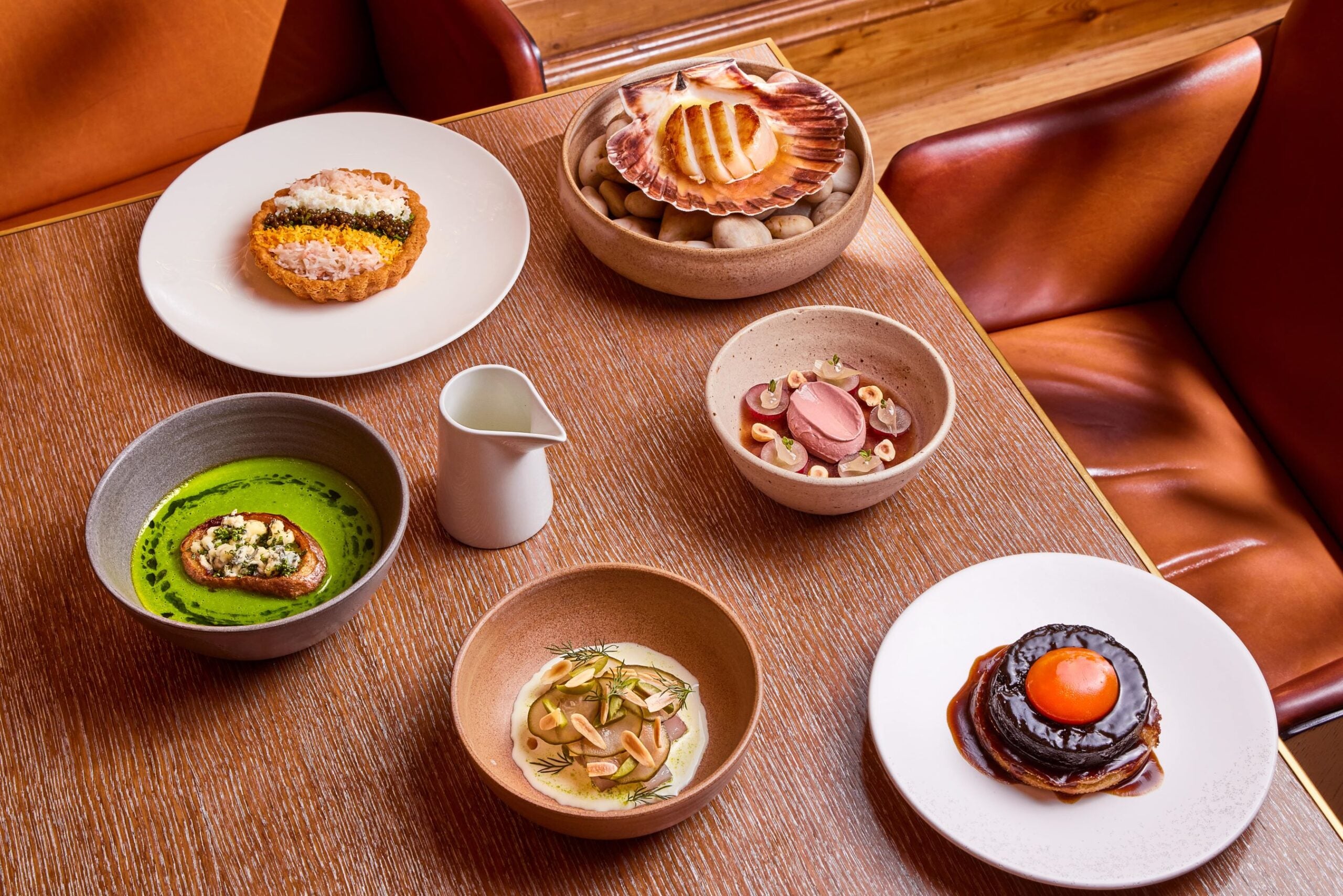 The supportive, easy-going work environment helps, too. Over the course of our conversation, he mentions the team singing along to Oasis in the morning as they prepare for service, working four-day weeks, and going for after-work beers together at the end of the night. It's a far cry from how you might imagine a high-pressure kitchen in one of Mayfair's fanciest hotels.
As Booton heads back into the kitchen to start preparing for the lunchtime service, he turns to his publicist. "Did I miss anything?" he says, with his trademark impish grin. "Did I swear? I normally say something a bit on the edge."
Reassured he hasn't slipped up, there's just time for one last question: what's next? He doesn't skip a beat. "I want to open a pub," he beams. "A proper nice boozer with sausages and mash." Given everything he's achieved so far, it seems only a matter of time before he gets his wish. We'll certainly be keeping an eye out.
[See also: Sarah Hayward on Winning Michelin's Young Chef of the Year Award]