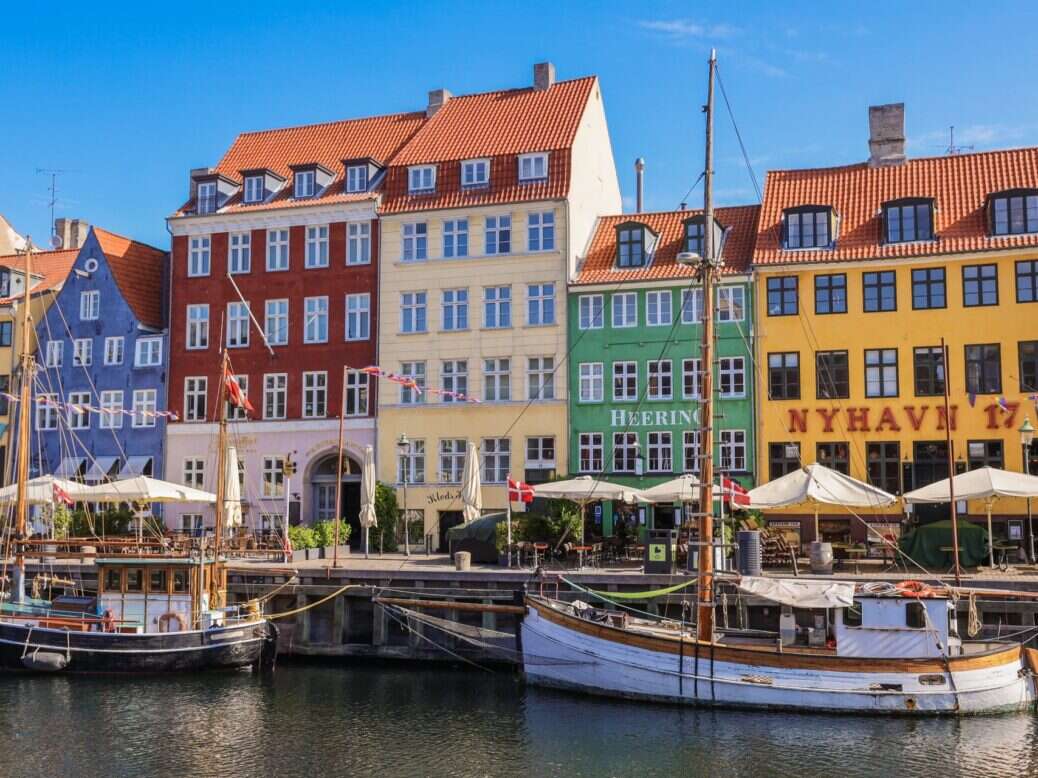 From the best restaurants and coolest bakeries to the chicest hotels and locals' favorites, our Copenhagen travel guide has you covered.
There is just something about Copenhagen. From its trend-setting residents and pioneering food scene to its bountiful art museums and vast architectural delights, the Scandi city oozes an incomparable level of cool. The Danish capital's popularity has been on a pretty steady upward trajectory, with more and more travelers drawn to what is often called 'the happiest city on Earth.'
One of the many beauties of Copenhagen is the fact that it welcomes visitors with open arms — no matter the time of year. Summers are gorgeously mild, with long days that extend late into the evening, while winters are cold but cozy with the concept of hygge becoming a reality rather than a faraway fad.
While you will find a myriad of upmarket spots for indulging in a touch of luxury — from some of the world's best restaurants to classic heritage hotels — a huge part of Copenhagen's identity is its laid-back nature. Maybe it's the tiny square footage that makes cycling everywhere a breeze or the small-scale infrastructure (no skyscrapers here), but life in the city seems slower than elsewhere on the continent. Locals are well attuned to taking the leisurely approach, but visitors will easily slip into it, too.
This level of cool is exaggerated by Copenhagen's collective commitment to becoming one of the most sustainable destinations on the planet. The city has bold aims to achieve carbon neutrality by 2025 with technical innovation, green transport solutions and smart waste management systems top of the list. The real key, however, is how willingly all businesses and individuals adopt the ethos. Spend a few days here and a sustainable future will feel more possible than ever.
[See also: How to Spend a Long Weekend in Prague]
Danish Dining
POPL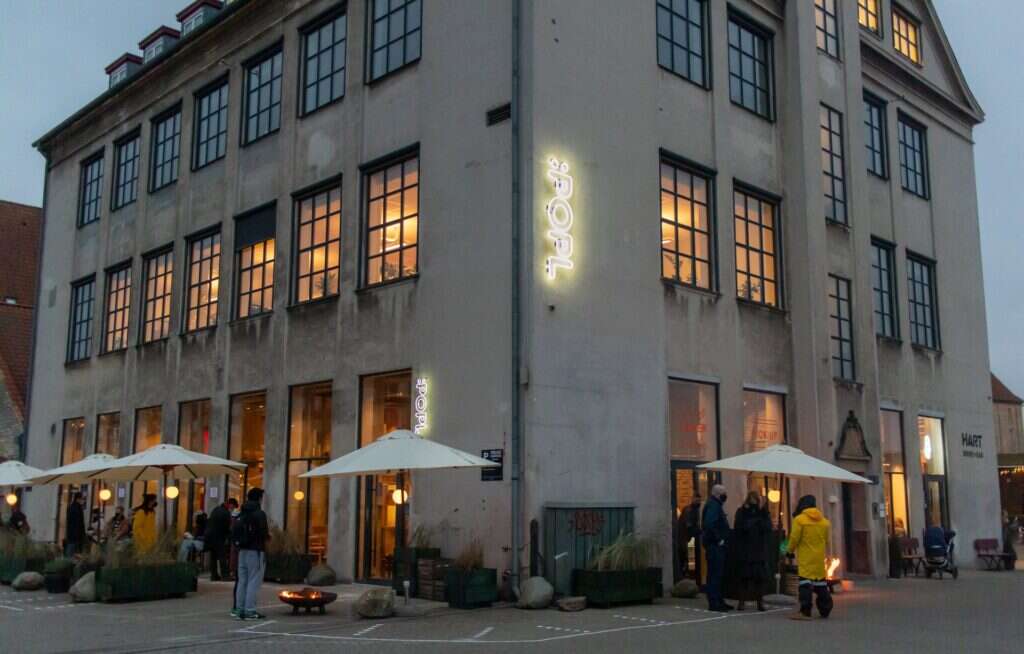 Like virtually every other restaurant in the world, the incomparable Noma was forced to alter its offering a little amid the continuous lockdowns. Instead of its usual impossibly high-end, foraged set-menu affair, the three-Michelin-starred restaurant turned its attention to the humble burger and served up first-rate patties in its gardens to endless queues of Copenhageners.
While Noma has now returned to its former formal setup, the popularity of the burger pop-up prevailed, with chef René Redzepi opening a permanent burger joint under the name of Popl. Maintaining the standards of its predecessor, Popl offers the same attention to detail and ingredient provenance as the main restaurant, as well as alumni Noma servers, but with a more casual vibe. This is about the closest you'll come to a Michelin-starred burger joint.
Geranium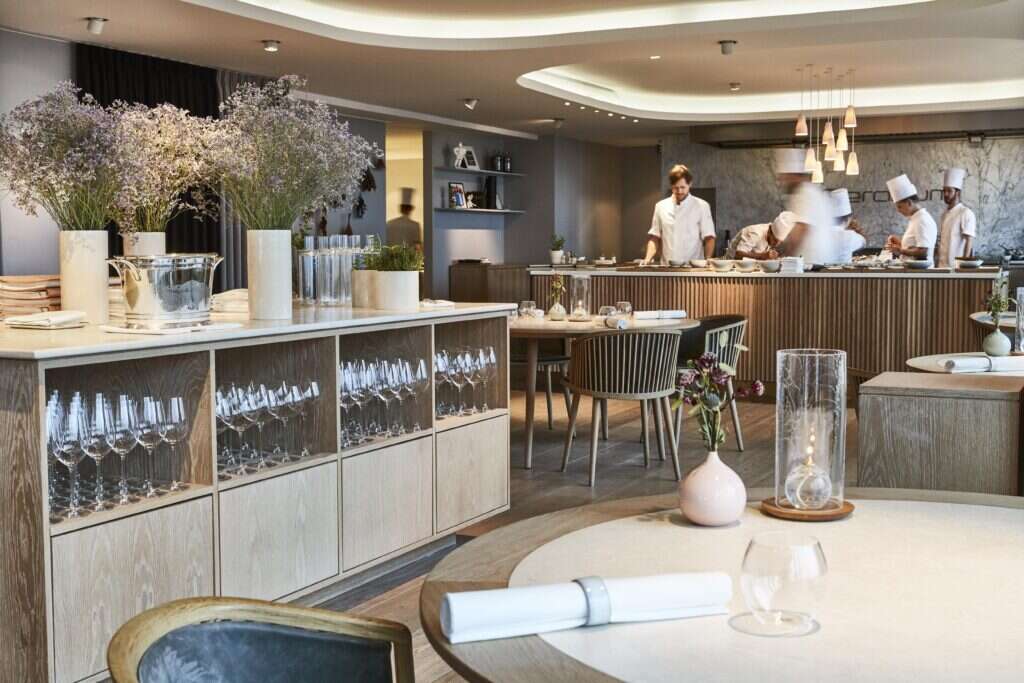 While the prestigious Michelin Guide has sprinkled Copenhagen with a flurry of stars, as well as a good handful of Bib Gourmands, just two restaurants hold the highest honor of three stars: Noma and Geranium (and the latter got there first). Don't be put off by the restaurant's location on the top floor of the National Football Stadium — the offering here is about as luxe as it gets, with a stunningly finished dining room offering views across the city and polished service.
Chef Rasmus Kofoed's cuisine is hyper-seasonal, with a particular focus on sea-foraging. Expect a series of miniscule yet perfectly formed dishes to descend on your table throughout the evening.
Kiin Kiin VeVe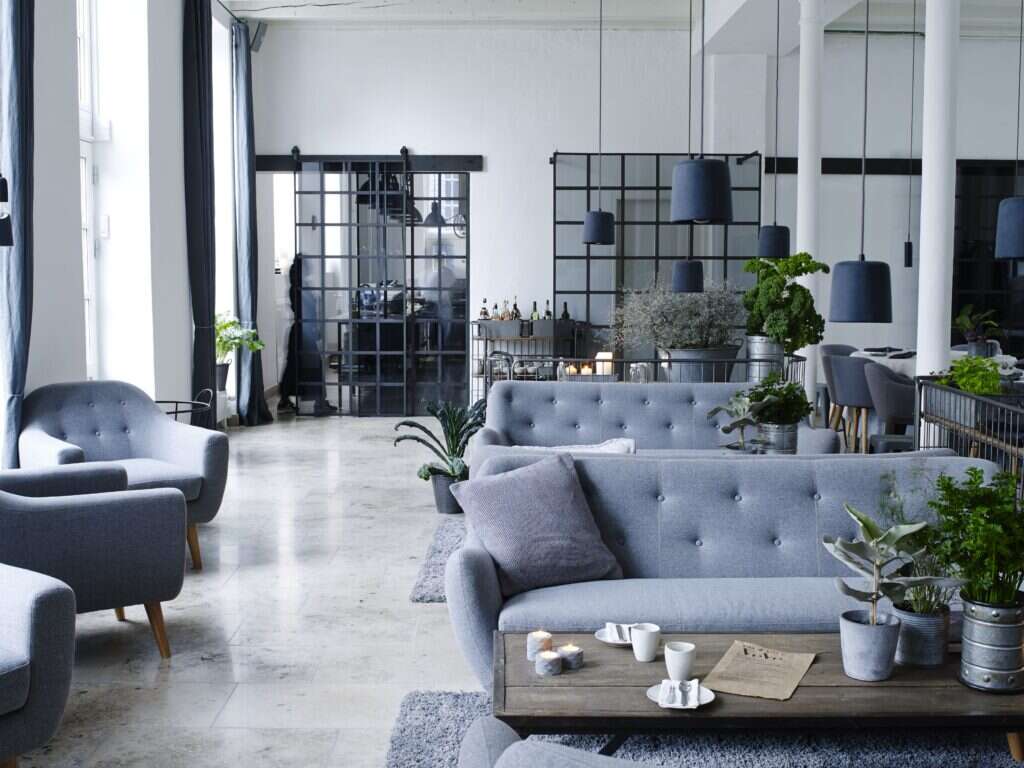 Bouncing off the success of its Michelin star (which it has held since 2008), Copenhagen's favorite Thai restaurant Kiin Kiin branched out in 2016 with the opening of VeVe — a dedicated vegetarian spot in the cool neighborhood of Østerbro. To this day it remains the only restaurant of its kind in the city. The food here is undeniably high-end, with a sophisticated six-course revolving tasting menu, but the vibe is more on the relaxed side.
In addition to the 30-cover dining room, there's also a laid-back lounge done up in that oh-so-cool, industrial-meets-botanical style that Copenhagen seems to have perfected. Stop here for a drink before (or after) heading in for dinner.
[See also: A Luxury Guide to a Long Weekend in Florence]
Hygge Hotels
Villa Copenhagen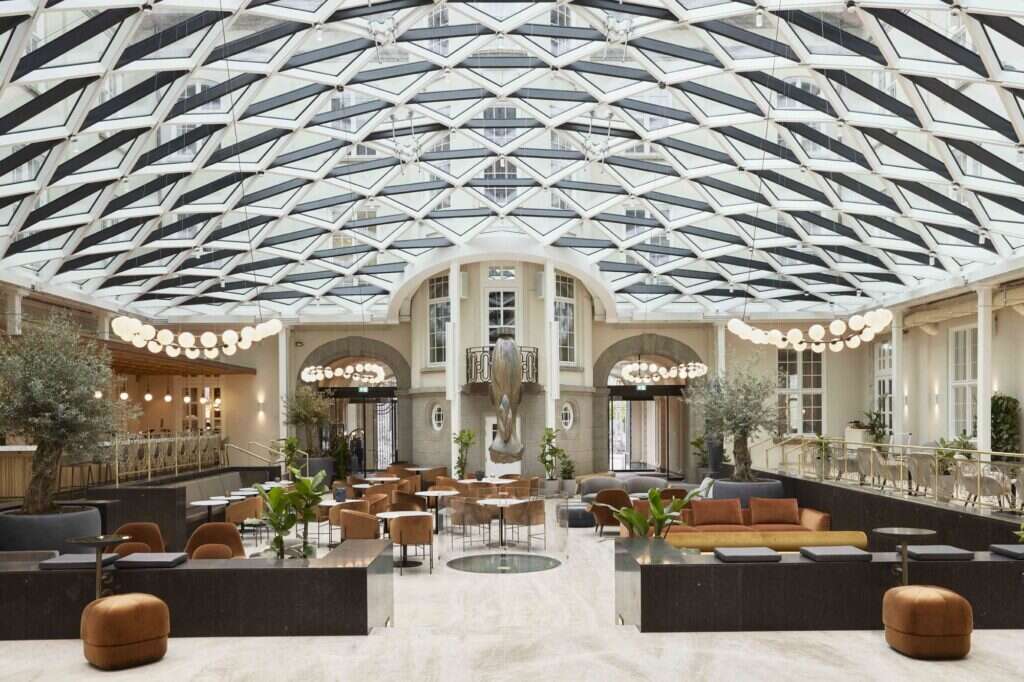 As the newest in Copenhagen's roster of five-star hotels (it first opened in 2020 but, naturally, it's been a staggered grand reveal), Villa Copenhagen is causing quite the stir. Occupying the former home of the Central Post and Telegraph Head Office, just a stone's throw from the historic Tivoli Gardens, Villa is as stately as it is modern, with a sensitive restoration highlighting the building's rich heritage with more than a touch of chic design prowess.
The hotel has an impressive 390 rooms, but a reservation in the uber-cool Shamballa Jewel Suite, complete with framed pieces from the Danish jeweler, promises an unforgettable stay. Don't miss the hotel's rooftop pool — sustainably heated with otherwise wasted energy from elsewhere in the building — or the zero-waste, brasserie-style restaurant, Kontrast.
Shamballa Jewel Suite from $2,150. Contact reservation@villacph.com, +45 787 300 00, villacopenhagen.com
Nimb Hotel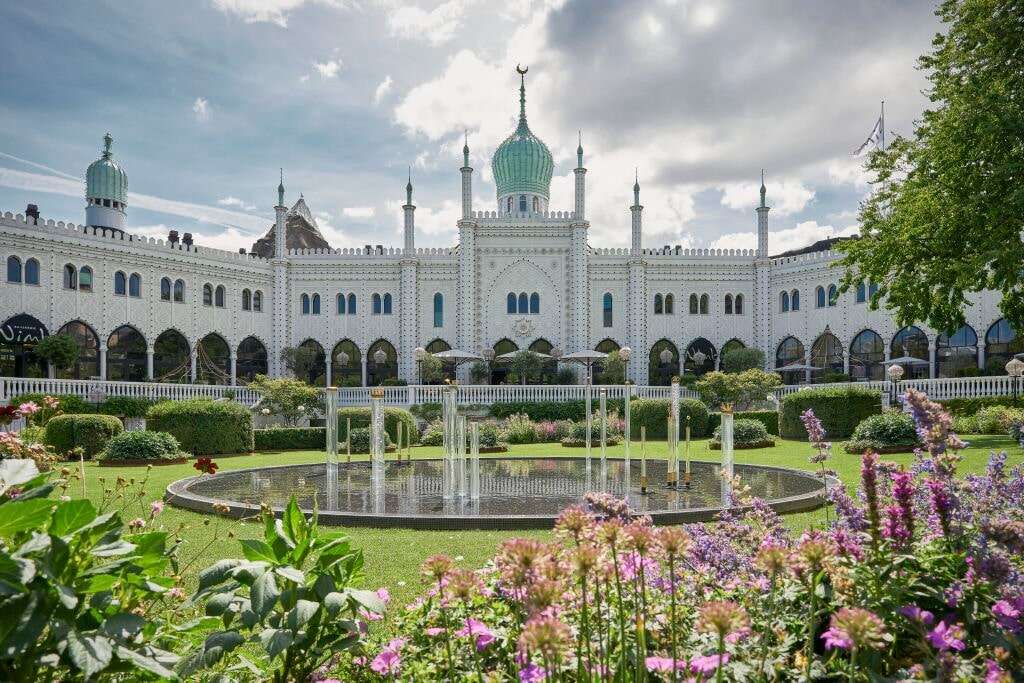 Nestled alongside the beautiful Tivoli Gardens, Nimb Hotel is seemingly a world away from modern Europe with its Moorish-style facade lifted straight from the pages of a storybook. A 2017 extension saw a more modern wing added to the hotel and more than doubled the room count, but it remains invitingly boutique. The extension also featured an all-new rooftop club and pool, open to members and hotel guests only.
Of the 38 rooms, the two executive suites — Suite Louise and Suite Vilhelm — are the Nimb's most coveted keys, with luxuriously deep soaking tubs and expansive terraces featuring views over Tivoli.
Executive Suites from $3,870. Contact concierge@nimb.dk, +45 887 000 00, nimb.dk
Hotel D'Angleterre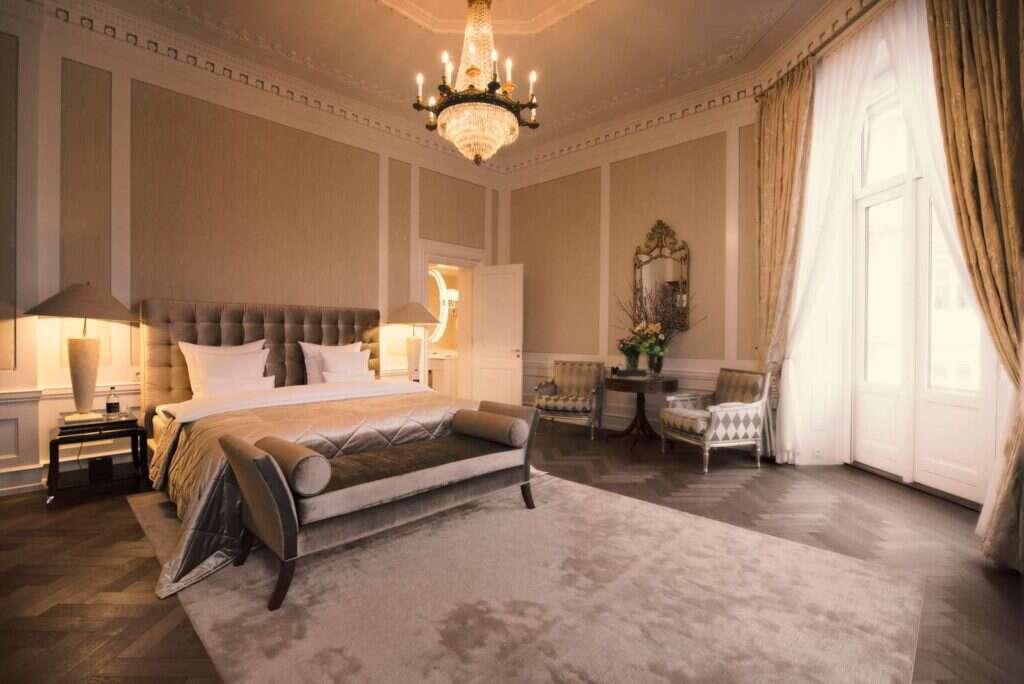 Tracing its history back to 1755, Hotel d'Angleterre is nothing short of a Danish institution. Thankfully, the hotel has had a renovation or two since the 18th century, with rooms now boasting ritzy details like glittering chandeliers and neoclassical-style paneling alongside modern touches such as Bang & Olufsen televisions and in-room climate control systems. Book the aptly named Royal Suite for the height of opulence.
Elsewhere in the hotel there's the Michelin-starred restaurant, Marchal, which deftly blends modern Nordic and classic French cuisines, as well as the sophisticated Balthazar Champagne Bar. Royal Suite from $8,674.
Contact room@dangleterre. com, +45 33 12 00 95, dangleterre.com
Around Town
CopenHill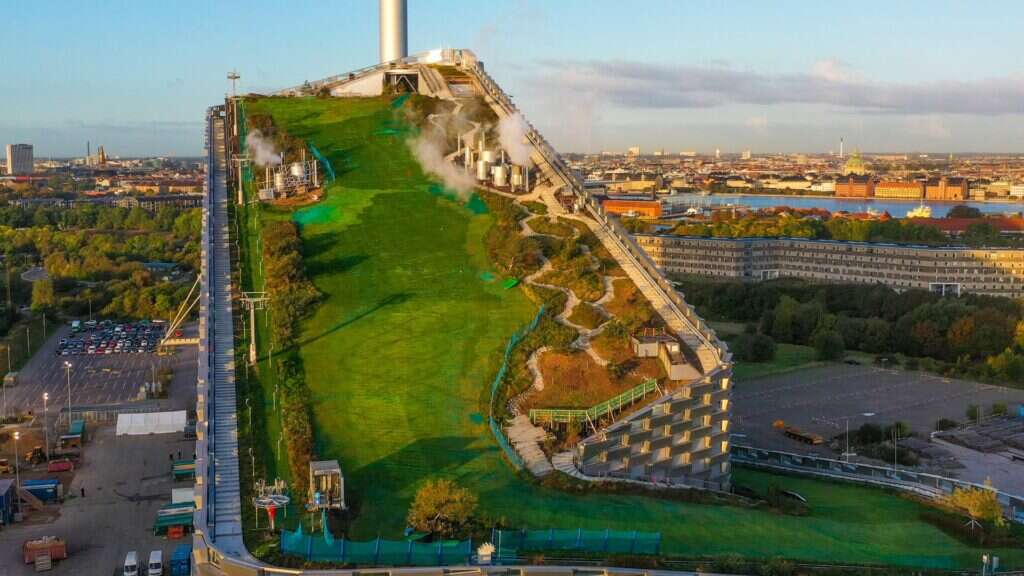 Skiing might not be the first activity you think of when you picture a day in Copenhagen, but bear with us. As part of the city's bid for carbon neutrality, truckloads of waste are diverted from landfill and instead sent to CopenHill, a power plant just outside of the city, where it is burned. The heat generated from this process is then captured and transformed into clean energy — enough energy to provide electricity for 30,000 households and central heating for 72,000 households per year. And, on top of this the state-of-the-art, green-energy plant is, inexplicably, a summer ski slope with a bar attached. Bonkers, but not to be missed.
Glyptoteket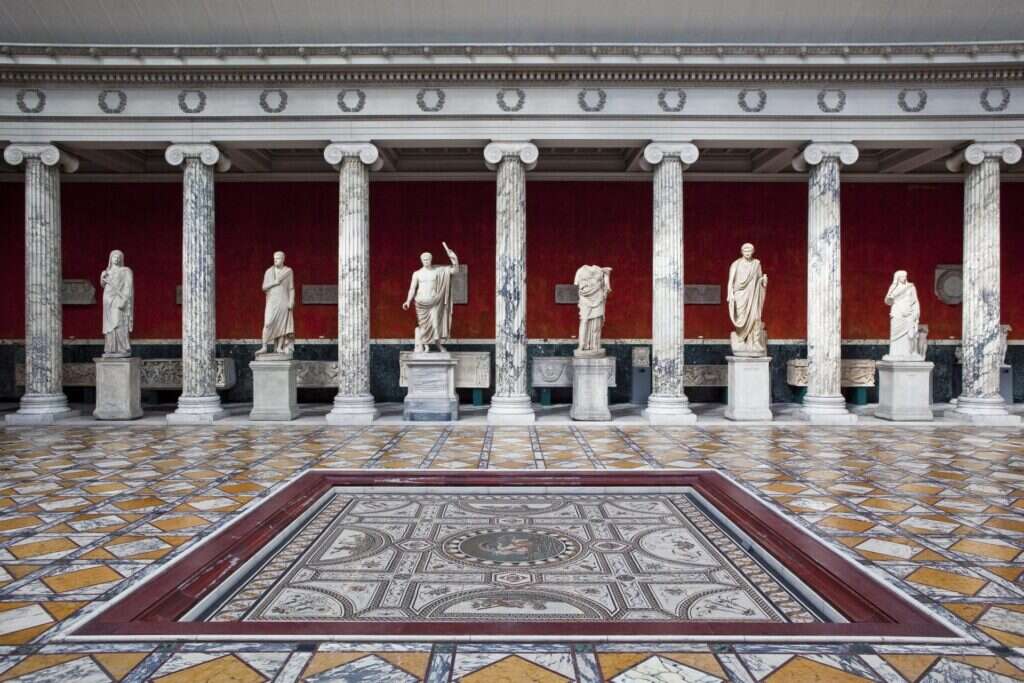 For art aficionados, a visit to Ny Carlsberg Glyptoteket (more often referred to as just Glyptoteket) is a must. Found mere moments away from both Villa Copenhagen and the Nimb Hotel, the museum is an urban oasis with a jaw-dropping, glass-roofed winter garden. Offering a timeline through ancient and modern history, Glyptoteket is home to some 10,000 works of art, spanning from ancient Greek sculptures to uncovered Egyptian artifacts. You'll also find a huge array of Danish classical art, as well as masterpieces by some of the most famous artists in modern history including Manet, Monet, Van Gogh and Renoir.
Louisiana Museum of Modern Art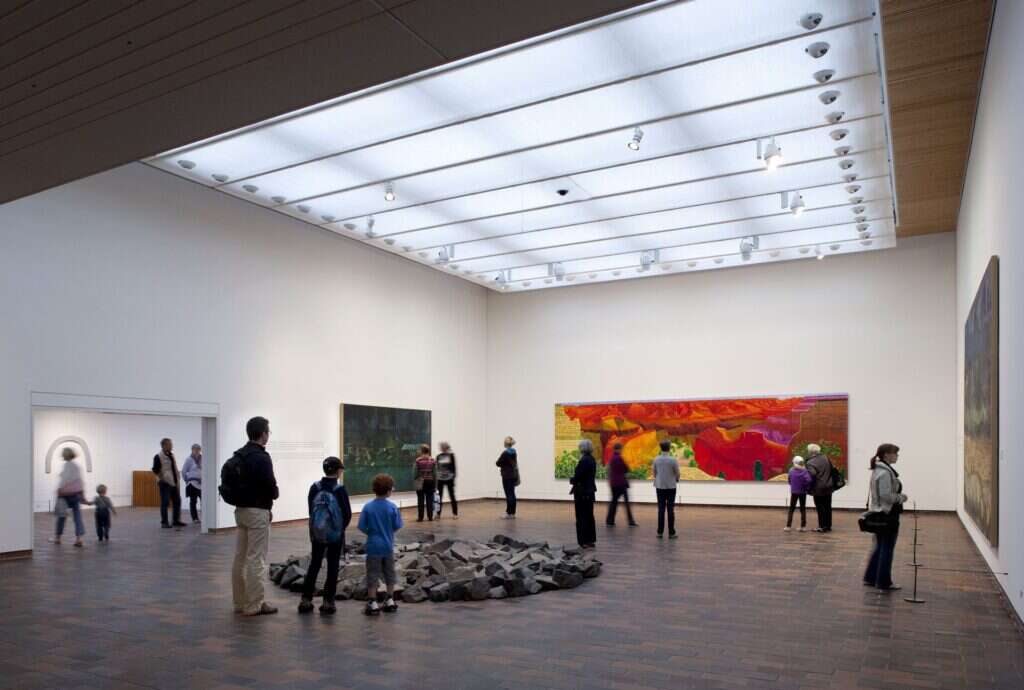 Louisiana Museum of Modern Art is a little way out of town, but well worth the trip. Occupying an impossibly beautiful waterside location, with endless views that seem to only exist in this portion of northern Europe, Louisiana is home to one of Scandinavia's largest modern art collections, with a series of rotating installations on display throughout the year. The surrounding grounds are an attraction in their own right, with a striking sculpture garden featuring works by the likes of Henry Moore, Joan Miró and Max Ernst.
Nyhavn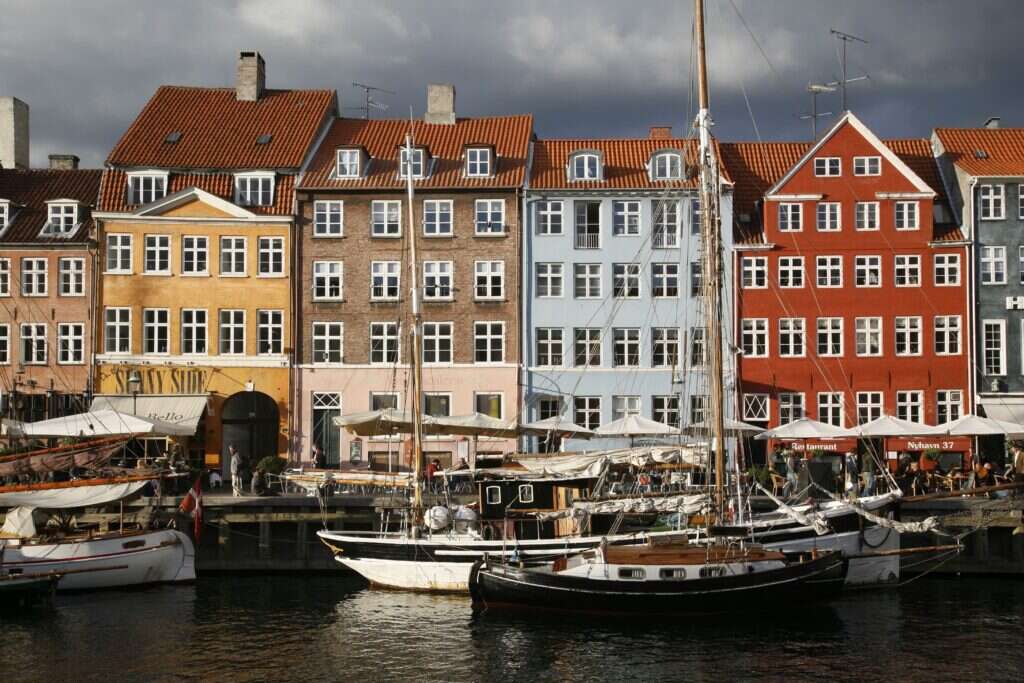 A trip to Copenhagen isn't complete without visiting the iconic Nyhavn — the colorful row of 17th-century buildings that line the boat-filled waterfront. Admittedly, it is a tourist trap, but for good reason. Sunset is the time to visit for the money shot, when the cotton candy sky and rainbow-hued buildings reflect off the water perfectly. Head to one of the canal-front bars for an ice-cold beer.
[See also: A Green Guide to a Luxury Long Weekend in Monaco]
Live Like a Local
As is usually the case with all of the best destinations, one of Copenhagen's biggest draws is how much of its identity is defined by its residents, not just the tourist crowds. To really get under the city's skin, visiting the more residential neighborhoods is essential — and thanks to its tiny size, this is an easy task. Most hotels offer bicycles for guest use, so do as locals do and hop on a bike to explore Copenhagen's best neighborhoods.
Not far from the city center is trendy Norrebro, which, much to locals' delight, was recently crowned the coolest place to live in the world. Start with a Danish pastry at Mirabelle (ex-Noma chef Christian Puglisi's bakery) before heading for a walk around Assistens Cemetery, a peaceful green space that is famously the final resting place of Hans Christian Andersen.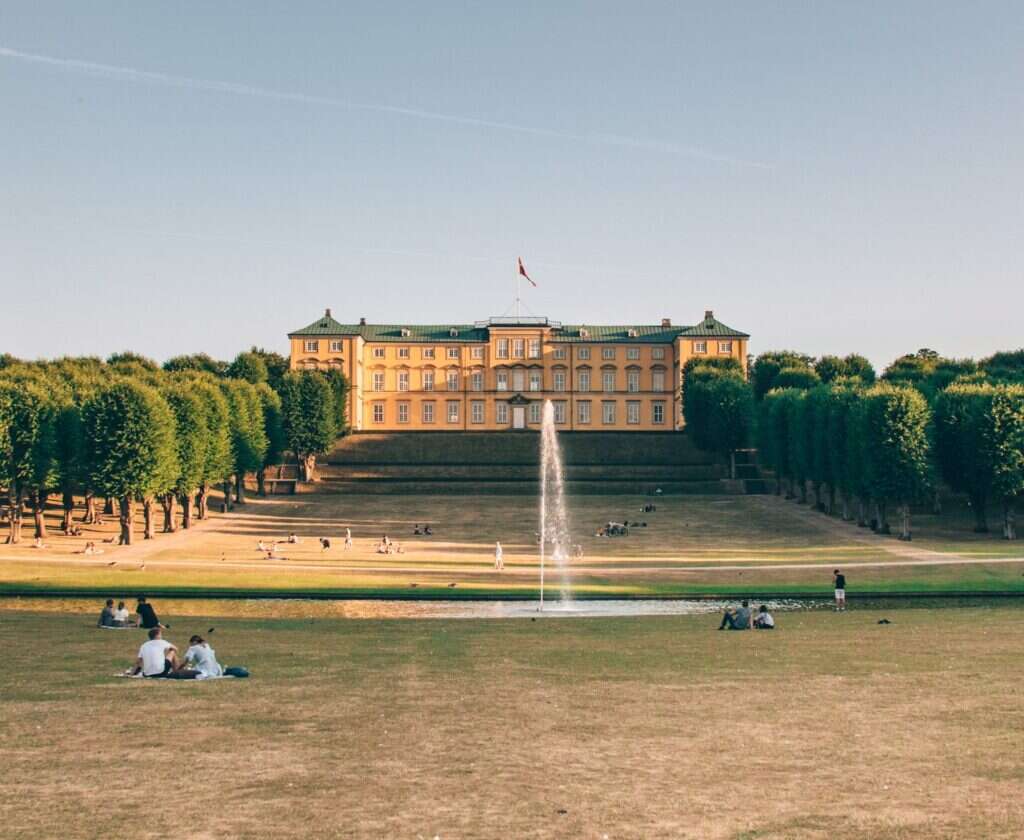 From here, make your way to Jægersborggade — a red-bricked street lined with hipster coffee shops and independent boutiques. Tuck into an alfresco lunch at Silberbauers Bistro before strolling along the street and stocking up on vintage clothes and handmade jewelry.
South of Norrebro is Frederiksberg, a leafy, upmarket area that just oozes sophistication. The main draw here is undoubtedly the green spaces, with Frederiksberg Gardens easily taking the top spot as one of the most beautiful in the city. As it is adjacent to the stately Frederiksberg Palace, which is flanked by perfectly manicured lines of trees, you'd be forgiven for thinking that you'd been transported to an English country home.
Admittedly, Refshaleøen isn't strictly a residential area, but it would be remiss of us not to mention its rise from industrial shipbuilding district to urban hub. The man-made island is now home to a contemporary art center, a cruising canal spa and some truly great restaurants (including Noma) — it's also where you'll find CopenHill. Come summer you'll find locals diving into the harbor. Yes, the water really is that clean here.
[See also: A Luxury Guide to a Long Weeknd on the Amalfi Coast]
This article appears in the 05 Sep 2022 issue of the New Statesman, Fall 2022