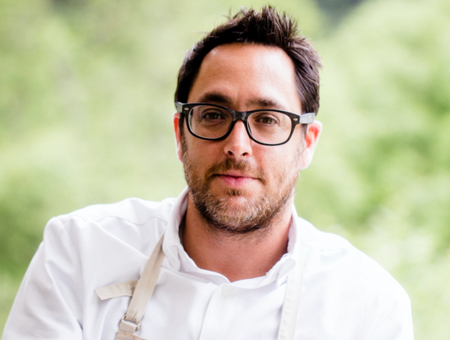 With its bucolic Napa Valley setting and passionate use of seasonal produce, the Restaurant at Meadowood's appeal is as clear as day. But it takes much more than this to be placed among the world's top restaurants, as the celebrated chef Christopher Kostow can attest.
How do you define your style of cooking?
We focus mostly on our farm, which is central to what we're doing in terms of the produce, ethos and sensibility. That's paramount for us. We're in a really beautiful place, and we try to keep pushing forward with the development of our dishes. We make sure that it's more than Instagram food. It's hopefully very delicious cuisine that just happens to speak very much of this place. If a dish gets onto the menu, it deserves to be there. We try to strike a balance between reacting to what's happening, which is what you want to do when you're taking ingredients out of the ground, but also taking enough time to make each dish the way we want it to be. The years that have passed have given us more insight into how we do this with success.
What experience do people have at Meadowood?
We want to keep the experience fun. I don't want a series of 15 or 20 plates coming out because that's not how I would want to eat. For us, it's about making the dishes more interactive, without being cheesy. It's more family style and less cautious. All guests come back to the kitchen too, so there's always a conversation and a gift is given. This is all very important to us.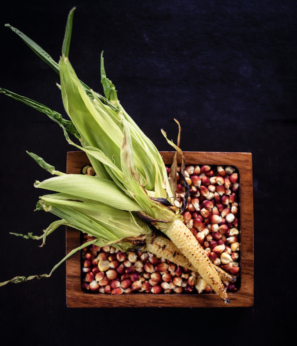 Where do you find the most inspiration?
I always ask myself if my cooking is seen the way it is because of the beautiful setting and price point or because it's actually that good, and if this food were being served alone by a 20-year-old guy, would it be seen in the same way? So in answer to your question, it's the young chefs who are cooking their hearts out and doing really interesting stuff that inspire me most. I have a lot more interest in the chefs who are not a part of an institution. They're on more of a tightrope, and I think that's really interesting to watch.
What plans do you have coming up?
We can't talk about it too much, but the big thing for us at the moment is a new restaurant we have planned. It's a really good idea and a really interesting place. We're giving it a lot of attention, so hopefully it will fulfill its promise.