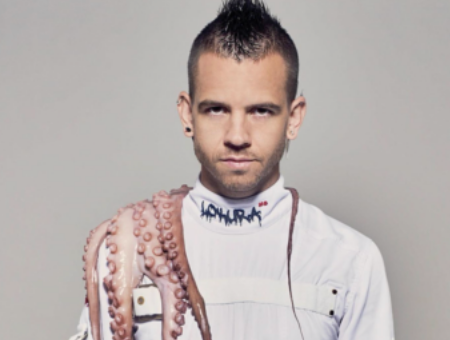 The creative force behind Madrid's three-Michelin-starred restaurant DiverXO, ambassador for Nike and husband to the Spanish TV presenter Cristina Pedroche, David Muñoz is a chef with irrefutable celebrity status in his home country and beyond. We catch up with the chef at his sister restaurant in London, StreetXO, to find out about his famed cuisine.
What makes your food different? I like to be modern, I like to be creative and I like to come up with avant-garde concepts. But in the end, the happiest moments at the table are when you put something in your mouth that's delicious. Everything we cook is powerful and intense. Each mouthful is like a shot. I want people to feel like they're on a roller-coaster. When they have a meal at DiverXO, they travel the whole time, feeling different textures and sensations in one bite. I don't know what makes me different from other chefs, but I do know what my food is like; it's truly intense.
Where do you find inspiration? We create menus that take you around the world, but I don't like the word 'fusion.' Fusion is when you take something from Thailand and something from Spain, mix it together and serve it. I think we're making something unique. I like to eat even more than I like cooking; I started to cook when I was 12 out of my love for food, so I now cook what I like to eat. Whenever I'm traveling, whichever city I'm in, I go to different restaurants and street vendors, and while I'm influenced by what I see and taste, ultimately I'm obsessed with making something that's not like anything else. I like to see people laughing, smiling and having fun because of the food on their plate and the concept behind it. I believe in that kind of creativity.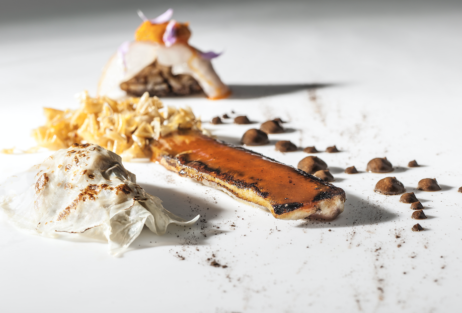 Are there any current food trends that you've incorporated into your own cooking? I'm now really interested in vegetarian food. When I came to London to open StreetXO we saw that people here wanted more vegetable-based dishes on the menu, so I started going to different vegetarian restaurants and reading books on the cuisine. Now we have developed a series of vegetarian dishes that are creative, tasty and powerful.
What experience can people expect to have at DiverXO? The first thing you do when you arrive at the restaurant is cross the kitchen, where I'm busy cooking, on your way to the table. At DiverXO a meal has around 35 courses and we create a new menu every month. We want to surprise everyone who comes to the restaurant, wherever they're from in the world. Each time you come it must be different. We always try to be the best.