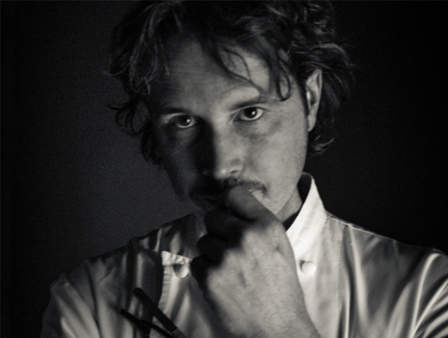 Following a four-year stretch at number one of Elite Traveler's Top 100 Restaurants, Alinea fell to second place in 2017. This year sees the New American standard-bearer return to the top spot as readers name Alinea 2018's best restaurant in the world. We talk to the elated chef, Grant Achatz, about the restaurant's creative evolution and what diners can expect in the coming year.
What has the past year been like at Alinea?
It's been great. We have a really strong team now, and I feel like we've really hit a new stride in creativity. We're taking advantage of the renovation we did two years ago, which has opened up a lot of creative doors for us. We opened The Aviary and The Office in New York, and we're about to put our Aviary cocktail book to bed; that will be out in a few months. It's been a busy year, but this recognition by Elite Traveler and everything we've accomplished makes all the hard work worthwhile.
How has Alinea evolved with this new wave of creativity?
Through new dishes, but also the guest experience, which is really important for the direction Alinea is now going in. With the new space we have the opportunity to choreograph music to courses and play with light. There's a sequence in our menu where the lighting slowly drops, with particular dishes lit for dramatic effect. At one point the room becomes pitch black and we bring out large cast-iron bowls that have been set on fire. The room has a really stunning ambiance with this orange glow. The experience is becoming more and more theatrical and more emotionally charged. We're trying to blur the lines between theater and dinner, even more than we did before.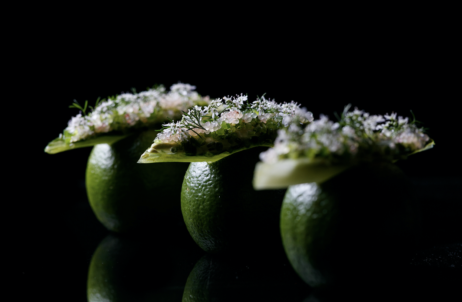 Do these choreographed dishes change according to the seasons?
About a month before a season change we now close the restaurant for three or four days — we call it a creative closure — so the whole team can come up with ideas going beyond just what the dishes will be. Chicago has a strong theater presence, so we brought in actors to work with the front-of-house staff, and the culinary team is coming up with a list of goals to accomplish, not only for the next menu but for the rest of the year. Some are quite honestly impossible, but one of the most important driving points for us is trying to accomplish the impossible. The edible balloon was created when we tried to make food float.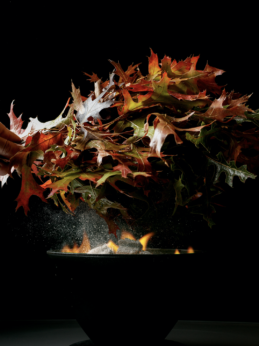 What projects are you working on at the moment?
We're going to start the second Alinea book. It's been 10 years since the last one was published. In those 10 years we've created a plethora of concepts, and with the renovation, the interiors have dramatically changed so we want to document that.
We're also currently under construction here in Chicago for an ambitious project merging live music with food. We're trying to resurrect the classic music venues that once existed in cities like New York by creating a world-class music venue with exceptional food. It poses a really interesting challenge for us as we try to dovetail those two things to create an exceptional experience.
What can people expect in the coming year at Alinea?
You're going to see more complexities in the dining experience and a stronger emphasis on vegetables. We're starting to hone in more on procuring high-quality ingredients that go beyond the proteins, and the dining community is trending toward the healthier lifestyle. We'll be continuing the constant evolution we've become known for. We've been going 14 years now, and it continues to be more creative.