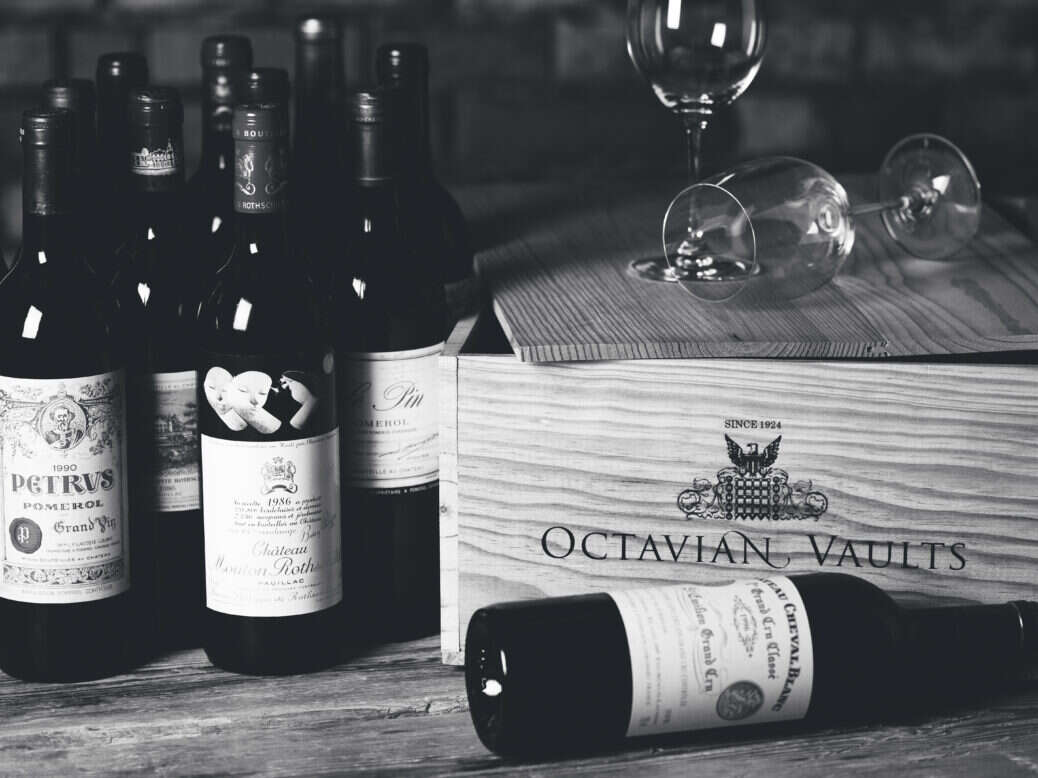 Fine wine is delicate. It requires special care to stay intact, and more importantly to improve with age. Many devoted wine lovers struggle to meet those conditions, particularly the city-dwellers where storage is limited. Fortunately there are numerous wine storage options from home wine rooms or cellars and wine cabinets to professional storage.
Wine collectors, investors, and budding wine enthusiasts would benefit from understanding the right conditions for wine preservation, and knowing how to ensure they are met through whichever solution(s) they select. If only for their peace of mind, and to guarantee when they open the long-awaited bottle, it will taste its absolute best.
Optimal wine storage will have constant year-round temperature, a high level of humidity, adequate ventilation, with no light, and no vibration. The objective of this environment is to allow the quality of the wine to maintain and ideally improve as it ages at a steady pace.
Most storage experts agree that ideal temperature for wine storage is 12 – 13°C (53 – 54°F), and that the drinking windows of stored wines will accelerate at higher temperatures but not in a beneficial way. Consistency is just as important because even a small spike — such as a few hot summer days — at over 30°C (86°F) is enough to cook the wine. Studies have shown that exposure to temperatures over 20C (68°F) even for short periods can be detrimental to the wine's color, clarity, aromas, and taste.
A relatively high humidity is needed to ensure the natural cork closure does not dry, shrink, and let excessive air into the bottle. The optimal range is between 65 and 75% to protect the wine and is quite easily maintained. It's important to not exceed 80% humidity though or there will be a risk of damage to labels, and to wooden racks, and provide a haven for a mold outbreak.
[See also: An Expert Guide to Starting Your Own Cellar]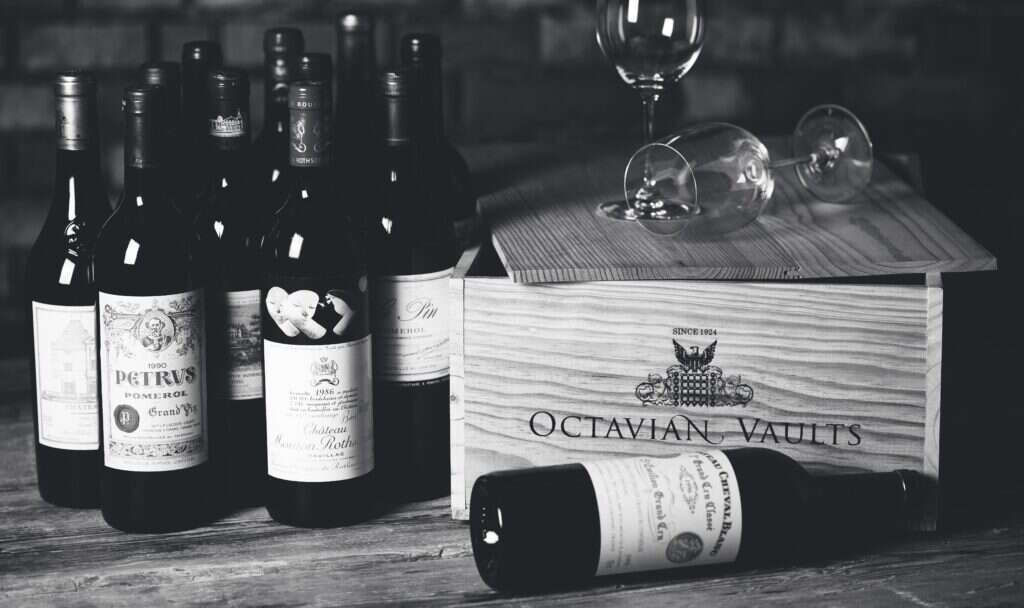 Clean air ventilation is necessary to minimize the growth of mildew on capsules, labels and racking. Elevated humidity combined with limited airflow is the disastrous recipe for a mold outbreak in wine storage.
Let there be no light — direct light, whether it's natural or artificial, can cause a light strike which damages the wine's aromas and flavors. Extended exposure can also raise the temperature inside the bottle causing heat damage to the wine. The aromas and flavors will deteriorate and the color itself will dull and darken quickly.
Any unnecessary movement or vibration can negatively impact the wine's quality. It both disturbs natural sediment that may be present in the bottles, as well as causes invisible complex chemical reactions which alter the wine's ageing. Vibration can come from public transportation (homes that are close to trains and subways), appliances within the home (like a washer and dryer), or storing wine on yachts near the engine.
Dedicated wine lovers may seek out home solutions in the form of wine cabinets, wine fridges, or creating a cellar space. But what are the differences between these? Generally, a wine cooler is a short-term storage appliance used to keep a variety of wines ready to serve at their ideal temperature. It's also often referred to as a wine fridge. Most models come with dual, and even triple-temperature zones, which allow for storing red, white and sparkling wine at their unique serving temperatures.
Wine fridges come in many different shapes and sizes, and they range in price from relatively cheap (under $100) to rather expensive (around $5,000 and up). One feature to look out for, besides the criteria mentioned above, would be the possibility to rearrange shelves to accommodate different formats and bottle shapes like (magnums and Champagne bottles), and the number of temperature zones. It's generally not advisable to use the wine coolers for long-term storage, leaving the wines at extreme temperature ranges will harm the wines' maturation.
Wine cabinets, on the other hand, are specifically designed with the purpose of long-term wine storage. They usually have just one temperature zone, which reflects their primary use as a place to mature wine. They also tend to have much larger capacity and are more expensive than wine fridges. In addition to controlling temperature, they truly address the main factors of long-term wine storage that negatively affect the quality and flavor of wine: light, vibration, airflow, and low humidity. These become much more critical when storing for years, rather than months, before drinking.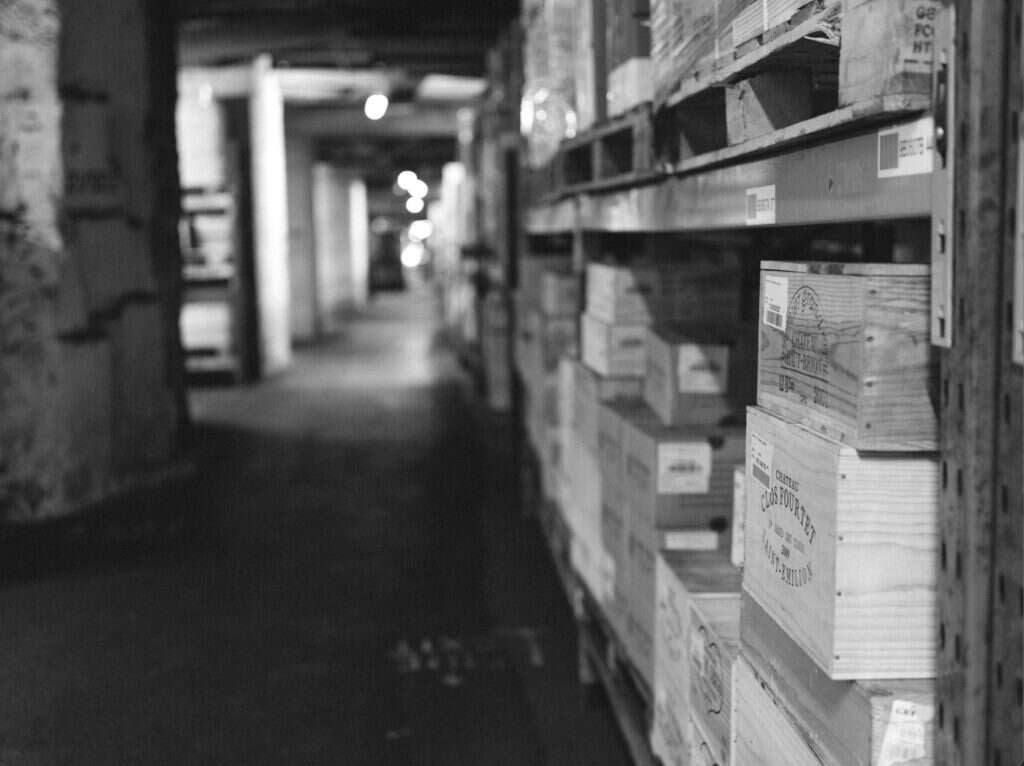 Of course, if a wine cabinet at home is not sufficient, and cellar space is unavailable, placing one's collection in professional storage is the most logical step. Even more essential when buying wine as an investment when proof of provenance will drive the price. Many merchants offer storage for their customers but it's wise to investigate where exactly the wine will rest,  security and logistics policies, and whether the conditions for fine wine storage can be reliably met.
Widely considered to be the most reliable and safe professional cellar is Octavian, located in Corsham, UK. Just 20 minutes outside of Bath, this legendary cellar stores over $1bn worth of wine 100-ft underground. Originally a mine dug out in the 1800s, the stone was used to build most of the buildings in Bath, and even the town hall in Cape Town. The Ministry of Defence took over in the early 1900s to store ammunition and barracks for 12,000 soldiers. It was converted into a professional underground wine cellar over 30 years ago and has expanded to include two aircraft hangar facilities to house faster moving stock.
The high level of security and service includes confirming case contents upon arrival, "even wines packed at the chateaux could be incorrect vintages, or missing a bottle," cautions Vincent O'Brien, Octavian's managing director. For this reason, there are numerous checks and record keeping, including up to 18,000 photographs a month as wines are entered into the storage system.
"We have a number of clients whose collections are in the tens of millions of bottles," says O'Brien, "but anyone can open an account and start with just five cases." Octavian's robust insurance policy is another factor to consider as collections have a tendency to expand with enthusiasm. A recently developed trading platform at Octavian allows clients to trade between themselves. Cases don't need to be shifted, they are simply relabelled with the new owner's details, and of course the buyers have a more transparent view of the wines' provenance.
[See also: The Best Wine Hotels in The World]
O'Brien is adamant that collectors and investors should understand the benefit of provenance and professional storage and consider it as part of their wine investment which will increase their return. To prove his point on how well fine wines age when stored properly, O'Brien organized a first ever wine tasting deep in the Octavian cellars of mature 'blue chip' wines, presented in pairs from Champagne, Burgundy, and Bordeaux.
The guests were a mix of trade, journalists, Master Sommeliers and Masters of Wine, certainly a discerning crowd with experience in tasting maturing fine wines.
To O'Brien's relief, every single one of the wines opened was in astoundingly good condition. The star of the show was the 1949 Cheval Blanc which was not only in exquisite shape for a 73-year-old wine, but truly beguiled the tasters with its penetrating complex aromas and fresh- even vivacious- palate. Even seasoned professionals admitted this to be a tasting of a lifetime upon experiencing such a mature fine wine in exquisite condition.
Many of the guests who had tried those same wines and vintages elsewhere remarked at how much more youthful and fresher these bottles, that had been stored in perfect condition at Octavian, tasted. A lovely way to remind us of the old adage, 'there are no great wines, only great bottles.'
[See also: The Most Expensive Wine Ever Sold at Auction]
This article appears in the 30 Nov 2022 issue of the New Statesman, Winter 2022/23