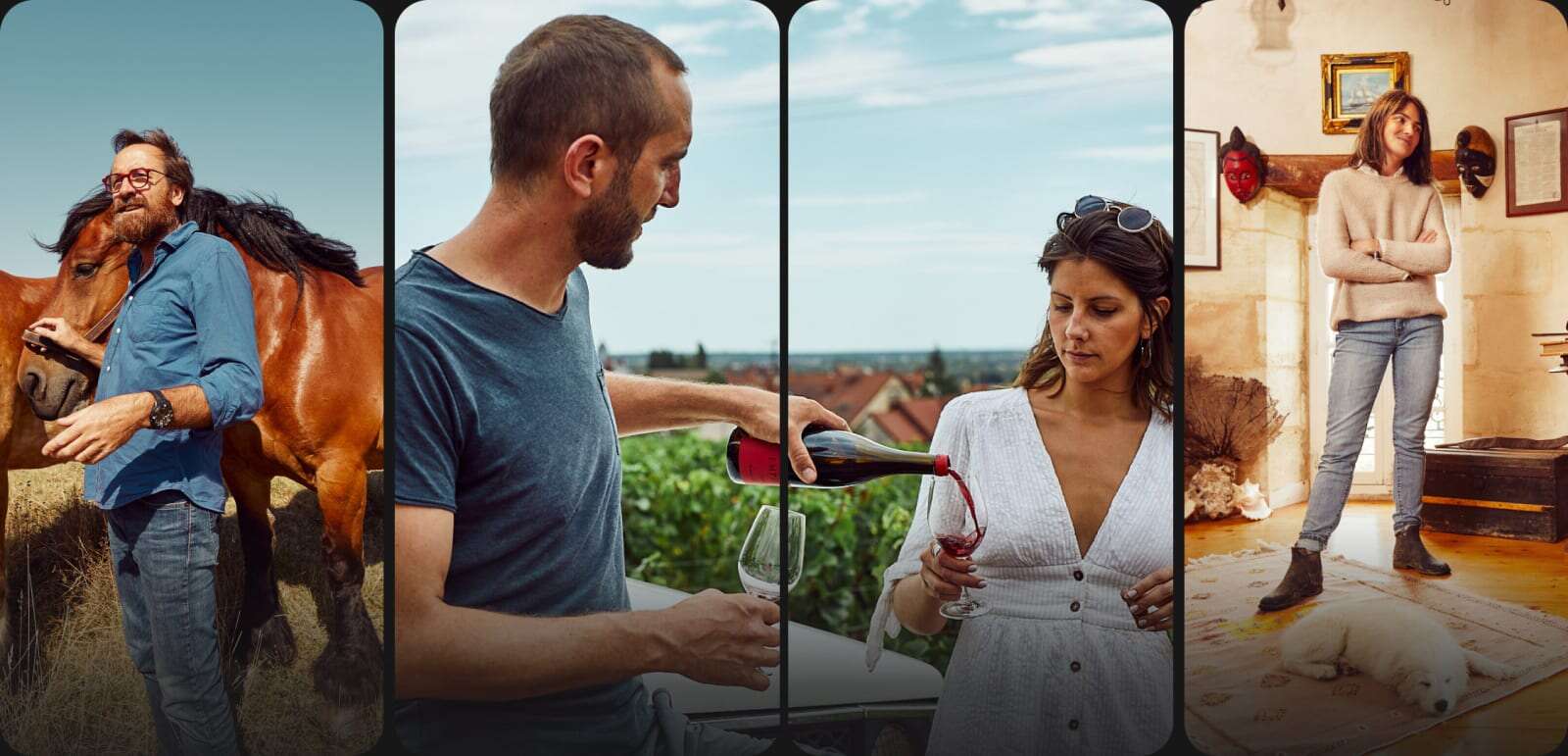 Launched in late December 2020, Vivant is a new virtual wine-tasting platform with big ambitions to change the way consumers perceive responsible wine through an extensive series of interactive and educational experiences.
The platform was initially imagined several years ago by the team at Château de Pommard as a way to deliver meaningful wine tasting experiences without the carbon footprint of long-haul journeys to vineyards around the world. However, the spread of Covid-19 in early 2020 made such a platform even more in demand than its founders ever could have imagined.
In a bid to provide something different after a year of static Zoom events, Vivant's virtual wine tastings are impressively sleek and well-thought-out. Each is led in real-time by a wine expert who guides participants through the wines and their producers, with members invited to submit questions to their host, interact with other participants via the chat function and build their own expertise level through interactive activities. All of this creates an experience that is as close to an in-person tasting as possible.
[See also: The Future of Champagne: Climate Change and Sustainability] 
Vivant's virtual experiences are varied and aim to showcase the very best of responsible wine producers. From Producer Experiences, where a spotlight is shone on an individual winemaker and their produce, to Regional Experiences that transport members to some of the most famous winemaking regions in the world, each experience is guided and is catered to all levels of expertise, giving novices and connoisseurs alike a new way to enjoy and appreciate wine.
Using Vivant's Interactive Tasting Method (ITM), members are guided through sampling wines from their virtual tasting kits like a professional. The ITM focuses on several elements of a wine's persona and encourages members to interact with wines in a way they haven't before, from identifying the aroma and flavor notes to examining the sweetness, acidity and tannins for a more complex understanding.
Currently, Vivant's wine tastings are specific to France, having launched with Burgundy, Bordeaux and Loire Valley experiences, with a brand-new champagne offering recently being made available and plans to expand to more European destinations throughout 2021.
[See also: An Expert Guide to Starting Your Own Wine Cellar]
However, Vivant extends further than just virtual wine-tasting experiences. Members can explore a whole catalog of organic wines and producers, enjoy mini wine-tasting activities in their own time and discuss any queries with Vivant's expert advisers anytime, anywhere. In essence, Vivant is building a community of organic and biodiverse wine aficionados around the world.
"Currently, the wine industry is not doing its part to protect the planet and is under-serving customers at the same time… Vivant only works with responsible winemakers who sign our pledge stating they don't use chemicals in the vineyard, don't artificially manipulate the wine in the winery, and manage their businesses with equal pay for equal work," says Vivant CEO and founder Micahel Baum.
"We aim to [show] consumers… that responsibly made wines taste better, are better for you and better for our planet. Our goal is to make the voice of sustainable producers heard and enable consumers to make smarter choices," Baum continues.
Championing sustainable wine producers
Every Vivant virtual tasting experience delves into the importance of championing only organic and sustainable wine producers.
While the idyllic images of rolling hills and green vineyards conjured up when we speak about winemaking don't lend themselves to a negative environmental impact, this isn't the case. Increased use of pesticides and harmful chemicals on vineyards are to blame for diminishing numbers of bird and insect species, with vineyard workers also exposed to associated health risks.
[See also: The Most Beautiful Wineries to Visit in France]
And of course, climate change also threatens the quality of the wine. The wine industry depends almost entirely on very precise soil conditions and climates; significant change to either of these factors can damage the wine's quality and even threaten its existence entirely. Although some producers, particularly in the Champagne region, report that rising temperatures are to thank for an increased number of vintage years, it is accepted that this good fortune is temporary.
Vivant is committed to the idea that wine can be sustainable without sacrificing anything in terms of quality, heritage or flavor. In fact, in a blind test conducted by the Journal of Wine Economics in 2016, the responsibly made wines scored higher than conventionally produced samples, proving that not only are sustainable, organic and biodynamic wines better for the environment, they are actually more enjoyable.
But despite arguments for their enhanced quality, less than 3% of the world's wines are produced using responsible farming and manufacturing practices. By amplifying the voices of those winemakers who do produce wine in a way that considers the environment and the people who inhabit it, as well as show consumers the unrivaled quality of responsible wine, Vivant is hoping to dramatically increase the number of sustainable winemakers.
Annual Vivant membership is $149, with wine-tasting kits charged additionally.