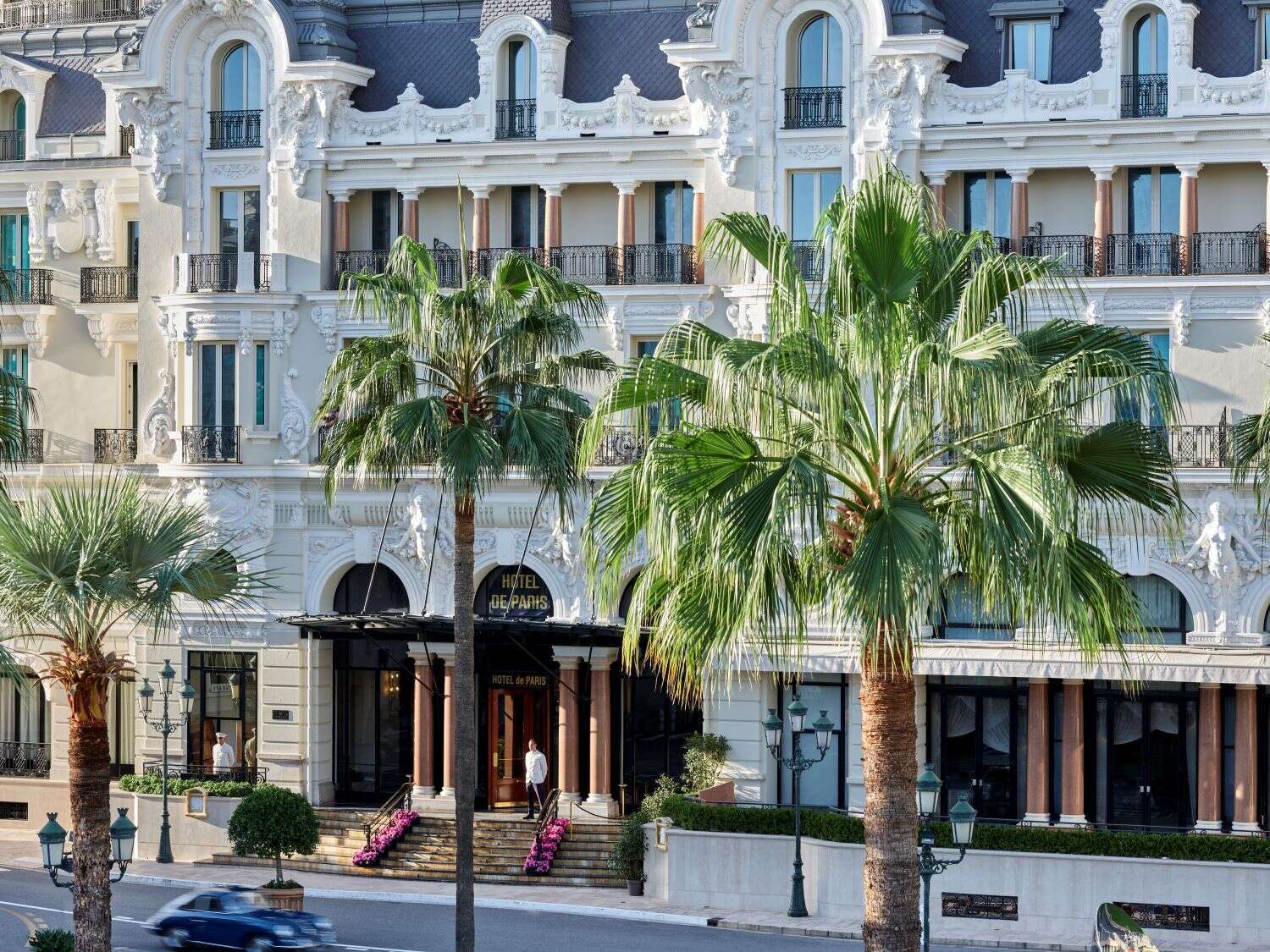 You could easily spend an entire weekend in Monaco without realizing who or what Monte-Carlo Société des Bains de Mer (SBM) is. Perhaps, you stayed at Hotel de Paris and visited the Casino de Monte-Carlo for a flutter on the roulette wheel. Maybe this was followed by dinner at Alain Ducasse's three Michelin star Le Louis XV. You could have sipped a cappuccino at Cafe de Paris and had a massage at the famed Thermes Marins Monte-Carlo before going for a dip in the sea baths and catching some rays on the solarium overlooking the megayachts on the harbor. 
You might be surprised to learn that these treasured Monte-Carlo institutions (and a huge swathe more), were in fact built by, and still owned and run, by SBM. In fact, the organization — founded in 1863 by Royal Decree of Prince Charles III — is responsible for the birth of Monte-Carlo as we know it today, transforming Place du Casino from arid agricultural land into a glamourous playground.
What some may find even more surprising to learn is that the majority government-owned firm — which is a major player in Europe's gambling and gaming industry — has an unwavering dedication to sustainability. 
Of course, 'Monaco' and 'sustainable' are not two words you often hear in the same sentence but Prince Albert II is on a mission to change that. The Crown Prince has committed to cutting the principality's carbon emissions in half by 2030 (compared to 1990 levels) and has a laser focus on becoming carbon neutral by 2050. And key to Prince Albert's green mission is SBM. The 160-year-old firm has become a leading ally in the good fight, using its power to help transform the 0.78 sq mile monolith into a microcosm in which sustainable initiatives can thrive.
[See also: Fairmont's Andrew Steele: 'Sustainability is Not a Choice']
As well as owning the principality's two casinos and famed thermal baths, SBM's luxury empire spans 33 restaurants, countless bars, cafes and nightclubs, entertainment venues, an art gallery, four hotels, the new One Monte-Carlo residential and retail destination and Villas du Sporting — luxury standalone villas. Elite Traveler speaks to SBM's general secretary Emmanuel Van Peteghem to discover what the firm's luxury eco-tourism and lifestyle drive looks like on the ground. 
"We have followed and supported the government's strategy," says Van Peteghem. "Since 2007, SBM has been actively committed to a more sustainable and responsible luxury in order to reduce greenhouse gas emissions by 55% by 2030 and to achieve carbon neutrality by 2050. 
"We deeply believe in a responsible form of luxury tourism. I think it is now fundamental in our activity. We are very aware that luxury-based practices had to be modernized in order to protect the environment and the ecosystem. This is why we developed our own Sustainable Development Charter in 2007. Today we are at our third charter signed in 2019, and we are to launch our fourth in 2022."
SBM's ambitious 2019 charter listed 30 commitments covering everything from energy consumption to responsible sourcing in its 33 restaurants, five of which combine seven Michelin stars. Van Peteghem says: "The charter aims to achieve the principality's [sustainability] global goals: reduction of greenhouse gas emissions, building, our purchasing policies, more vegetables and less meat, local suppliers (the pastries, bread and pasta served at SBM's restaurants and hotels is made in SBM's vast underground bakery below the streets of Monte-Carlo to reduce the carbon footprint), reduction of water consumption, reduction of waste, promotion of biodiversity, zero plastic."
The organization is keen to point out there is no big grand sweeping solution to becoming sustainable and that its progress in Monaco to date is a culmination of years worth of commitment and a vast number of small changes and initiatives that build towards its ambitious targets.
And so far, these small changes have achieved some pretty impressive results; things that "guests can enjoy but sometimes cannot see". For example, water consumption at SBM properties has fallen by 35% in the past 10 years. "One-hundred-percent of electricity is purchased under certified renewable contracts. [We have also used] geothermal loops since 1982 to convert seawater energy into air conditioning," adds Van Peteghem, highlighting the organization's long-standing commitments to sustainability.
"All our hotels are Green Globe certified, some of them for more than five years, as well as the Thermes Marins, Cafe de Paris and SBM headquarters."
SBM's sustainable gastronomy agenda has also progressed. "Elsa restaurant at the Monte-Carlo Beach Hotel is the [world's] first fully organic Michelin-star restaurant and is Ecocert-certified as 100% organic food and wild-caught fish," he adds. "We also signed the Mr Goodfish contract (the European charter to ensure the protection of endangered fish and sustainable fishing practices) at the Thermes Marins, Hotel Hermitage, Monte-Carlo Bay Hotel, Cafe de Paris and Hotel de Paris Monte-Carlo in 2020.
Of course, committing to sustainable operations isn't without its challenges, he highlights. "First on the customer side, it is all about the perfect balance between opulence and luxury with a responsible operation," says Van Peteghem. "We need to involve our guests in showing them the benefit. For instance, we have introduced e-bikes (SBM has positioned electric bikes around Monte-Carlo for visitors to use), electric car charging points, the offer of more vegetarian options on the menu, enjoying fresh vegetables picked from the hotel garden at Blue Bay, and glass bottles in the hotel.
"And then there is the technical challenges. All our major renovations and constructions are carried out under BREEAM certification (the world-leading sustainable building certification). For example, Villas Du Sporting, One Monte-Carlo and Hotel de Paris (the historic hotel's meticulous four-year renovation completed in 2019 has been BREEAM certified). This of course brings an additional cost but a lower environmental impact. We are also investing in an energy transition project which will carry a substantial budget."
This is not the only thing SBM have up their sleeve for the coming year. "Our fourth Sustainable Development Charter will be [published] for 2022 to 2025 [with the goal of] reducing at least 50-60% of our CO2 emissions and [include] improvements in the reduction of waste in terms of paper, plastic, and oil and stopping the use of combustion engine vehicles. Over the next five years, we anticipate significantly positive results on our carbon, energy, and water consumption," he says.
SBM is also focusing on bringing two of Monaco's most iconic properties in line with its sustainable agenda. "The renovation of Cafe de Paris will [run] from March 2022 to March 2023," says Van Peteghem.
Most exciting of all, however, is the writing of a new more sustainable chapter for Monaco's famed Casino de Monte-Carlo. "We are working on the restoration of the casino and it's going to be the first casino in the world to be certified BREEAM," he reveals. 
[See also: The Chefs Fighting to Make Fine Dining Sustainable]