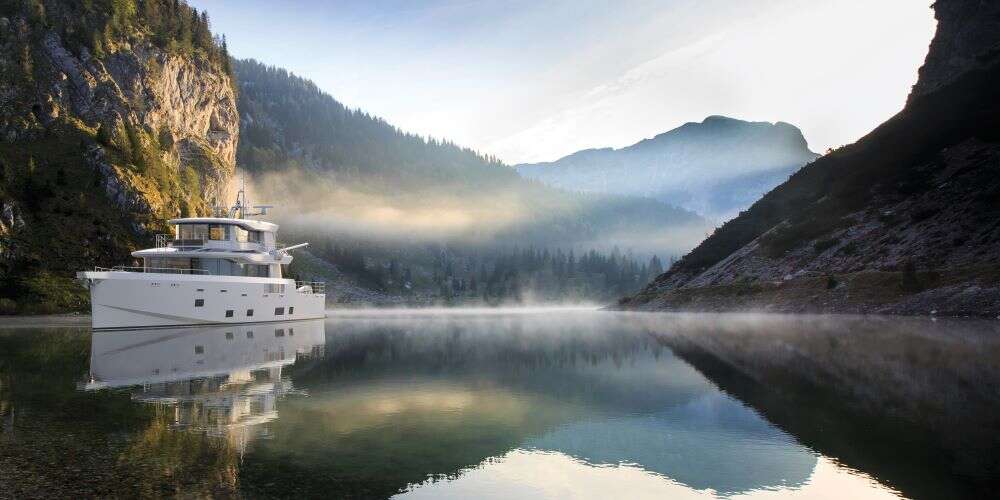 Arksen was founded in 2017 when Jasper Smith deftly recognized the industry's blind spot for purpose-built vessels designed with adventure in mind.
Although Smith's professional background is in media, technology, and finance, it is his untamed thirst for adventure that acted as the motivator for his latest undertaking, with two trips several decades apart – a mammoth sailing trip from Sydney to Alaska in his early twenties and then a trekking expedition across Greenland's ice caps with his son – the two combining to become the catalyst for Arksen.
"During [the first] trip, I thought one day I'd love to build a business that celebrated adventure and being out in the wilderness," Smith recalls. The second trip was equally as enlightening: "I was amazed by the majesty of the area. You just thought, 'Oh wow, if you had a vessel here, this area would be just breathtaking to cruise around."
[See also: How Up Norway is Creating a New Era of Luxury Travel]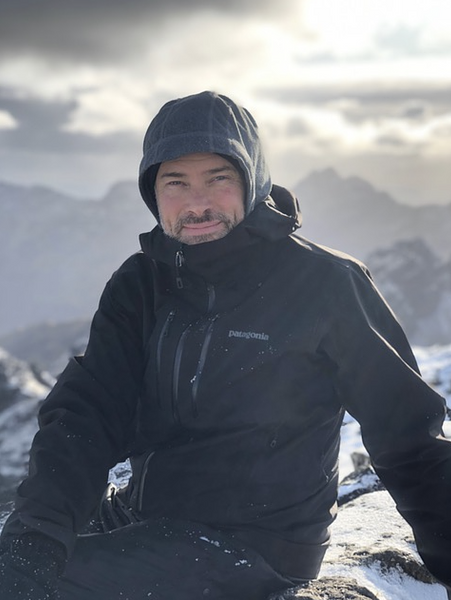 The time between those trips, however, revealed a worrying future for the planet. "In Greenland, there was this absolute acknowledgment of the speed and power of climate change, because we were standing on the ice cap with melted rivers flowing below us."
"This was the catalyst to do something," he says. "I wanted to create vessels that are truly offshore so you can go super long distances – can live on them for months at a time – and are built to be the absolute best in class… and to built a business that's ethically and socially responsible, and that has sustainability at its core."
"We couldn't see anything like that on the market," Smith explains. "There are lots of explorers, but all a bit compromised: There's no recovery if you're capsized, or they're built at high volume so have bad fuel efficiency… There was nothing that suited what I was passionate about. And I realized I probably was not the only one who felt that way."
[See also: Pelorus's Geordie Mackay-Lewis on his Thirst for Adventure]
And so, Arksen was born. Its vessels are separated into two categories: Adventure and Explorer. The former is categorized by its smaller, more nimble boats with lengths of up to 45m (148 ft), but it is the latter where Arksen is flexing its muscles. Designed by Humphreys Yacht Design and made by the Wight Shipyard Co on the Isle of Wight, the Explorer series starts with the Arksen 65 (69 ft) and scales up to virtually any size.
Two Arksen 85s are currently in build at Wight's Shipyard, with an estimated spring 2023 delivery. To match up to its founder's penchant for adventure, the Explorers are as sturdy as they come. Aluminum was selected for both the hull and the superstructure — not just for its lightweight credentials but also for its impressive strength and corrosion resistance.
Stability was also key, both for onboard comfort and safety; Arksen can't promise self-righting, but the combination of optional gyrostabilizers and stabilizing fins work to ensure the vessels can recover in even the roughest conditions.
[See also: Nina Jensen: REV Ocean Will Change Superyacht Industry]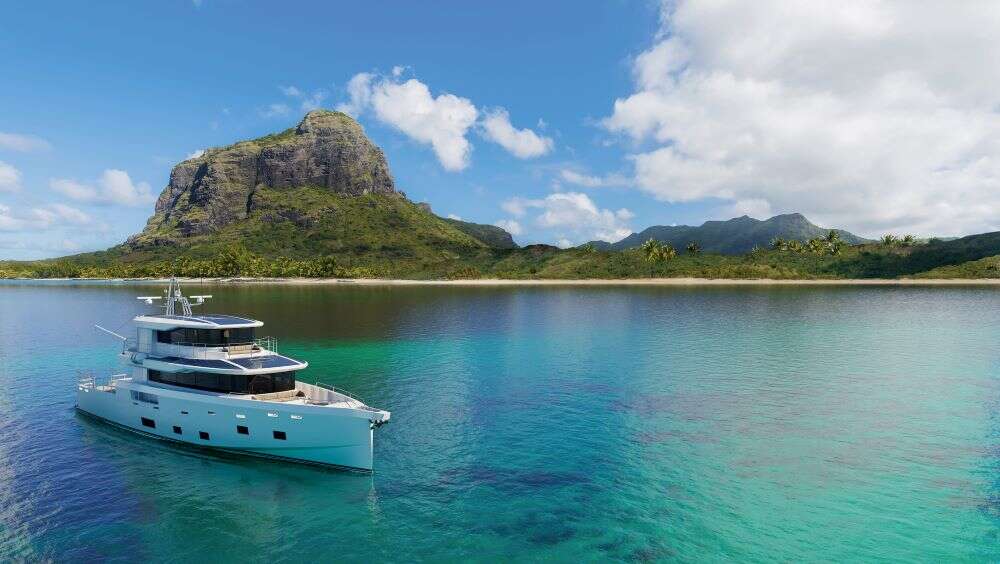 In line with Arksen's steadfast sustainability commitments, each boat has been designed with a circular economy in mind. The team has meticulously researched every material to ensure that, wherever possible, it is either recycled or recyclable — and ideally both. For example, the aluminum hulls are both partially recycled and infinitely recyclable, while, inside, the upholstery is made from Reyva — an innovative fabric constructed from 100% recycled post-consumer plastic bottles.
The boats also benefit from an advanced hybrid propulsion system, which allows for silent cruising and increased efficiency, while discreet solar panels also allow for emission-free operations at anchor. A smart slippery hull and curved rudders further minimize fuel usage, serving the dual purpose of lowering the environmental impact and increasing range, with the Arksen 85 capable of traveling up to 7,000 nm.
And, although designed for rough-and-ready adventure, the Arksen Explorer series also caters to those with a taste for the finer things. Thanks to the work of yacht design studio Design Unlimited, the boats' fully customizable interiors are stylish, luxurious and, most important, comfortable.
[See also: Six Senses CEO Neil Jacobs on Sustainable Luxury]
While each Arksen vessel has its own purpose, a distinct identity remains. The team on the ground playfully describe them as Land Rovers on the outside and Range Rovers on the inside, but for Smith, it goes a bit deeper. "I don't like the idea of describing them by looking at other products," he says. "Yes, [they have] the capability of a Defender, and the luxurious interior is closer to a Range Rover, but if I look at the integrity of our boats, there aren't exemplary products that we can compare to. They're in a class of their own."
However, while Arksen is clearly in the business of selling boats, Smith is far more concerned with changing the way we see yacht ownership altogether. "Yachts to me represent an area that I'm not interested in," he explains. "Yachts are for people's pleasure: white plastic; in the Med; largely unused."
Instead, Arksen's model is more about using vessels to their maximum potential and for the greater good: "I'm much more attracted to the idea of using them as tools for science, discovery and filmmaking, and bringing philanthropy to life."
[See also: When is the Best Time to Visit Hawaii?]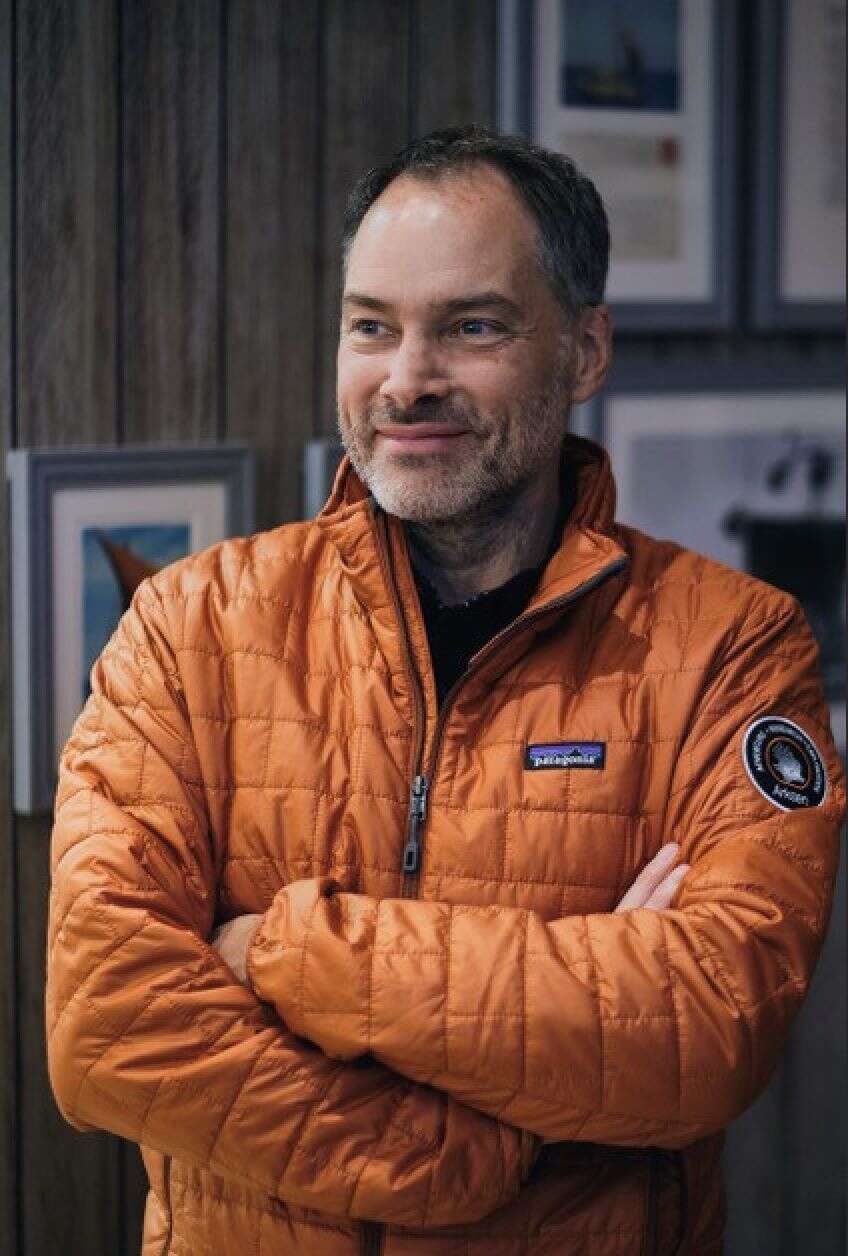 filmmaking, and bringing philanthropy to life." In a way, it's a matchmaking scheme. Smith and his team set up projects in desperate need of support with those individuals that have the means to help. When buying an Arksen vessel, owners are also encouraged to buy into the business's Sea Time Pledge, which commits 10% of a ship's annual sea time to educational or scientific marine projects.
"We want owners to club together and donate small amounts of time to collectively bring a project to life," Smith says.
Unlike other similar endeavors where any charitable projects must fit with a pre-planned route, Arksen is putting philanthropy first. "It's much more curated and science-led than 'I've got a bit of spare sea time; what can I support?'" says Smith. "It's supposed to be an irrefutable commitment to a number of different projects, so the project comes first."
[See also: Driving the Norwegian Fjords with 62° Nord]
Through Arksen's charitable arms, owners have access to a wealth of marine-focused organizations, with projects ranging from scientific filming to kelp preservation. Owners can pick the projects they want to be a part of, and even be onboard while the project is being realized.
"There's lots of these initiatives going on, but almost all of them struggle with getting people on the water and having deployment vessels," Smith explains. "That's the intention: to support great filmmaking, to support great art, to support great science."
The vision doesn't stop here, though. For now, Arksen is all about boats, but in the coming months, new hats will be tried on. The brand is expanding rapidly, with a series of modular, off-grid cabins (to rent or to buy) and souped-up, off-road vehicles both on the horizon.
[See also: Nina Boys on How Beyond Green is Redefining Luxury Travel]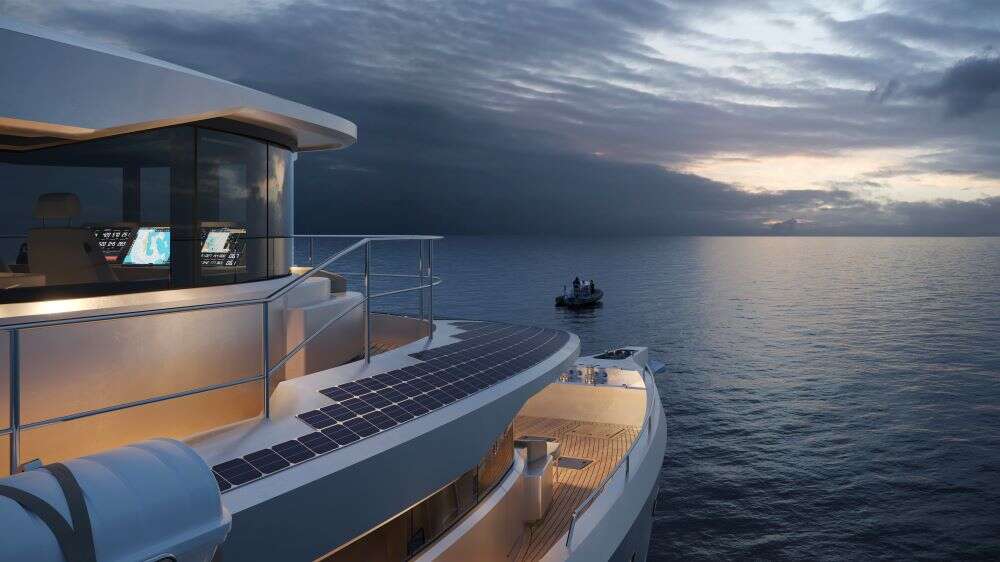 But how do all these facets of Arksen come together to create one cohesive brand? "I think of it as a contemporary brand that represents the best things in life that I — and I'm sure lots of other people — hold dear: access to amazing and beautiful experiences in an ethical and sustainable way, and the feeling that the [products] you're using have been curated with a sense of love and commitment to both the people who work in the business and the world around them," Smith concludes.
Arksen Explorer Series from £2.8m (approx. $3.4m) and the Adventures Series from £205,000 (approx. $250,000), (excl. VAT and engine), arksen.com
This article appears in the 06 Mar 2023 issue of the New Statesman, Spring 2023