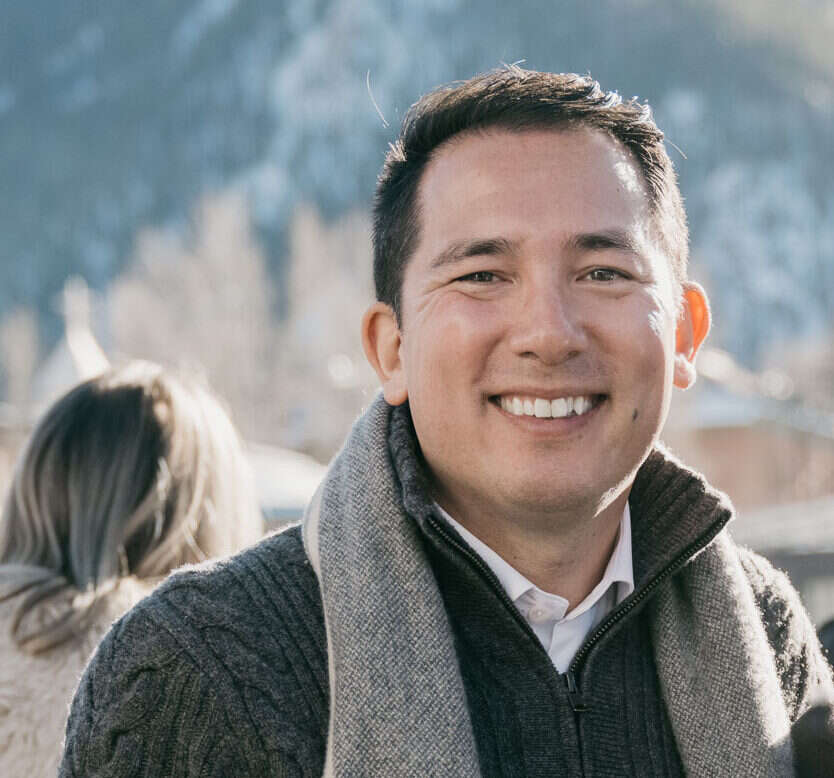 When John Jacob Astor IV founded the St. Regis in Manhattan in 1904, he sought to develop a home away from home for friends seeking an iconic New York experience. More than 100 years later, St. Regis has introduced its legacy to markets around the globe with the same idea of providing an elevated residential experience to its guests.
Today, George Fleck, vice president and global brand leader of St. Regis, who has worked with parent company Marriott for more than 22 years, is largely responsible for the brand's worldwide expansion and leveraging St. Regis' legacy for today's modern traveler.
The St. Regis is also a longtime partner and supporter of Prince Harry's annual Sentebale Polo Cup. This year's cup was held in Aspen in August, and the St. Regis Aspen hosted the charity gala alongside the Duke of Sussex and St. Regis Connoisseur Nacho Figueras, a longtime friend of the Duke's and a patron of Sentebale. Prior to the exciting tournament, Elite Traveler sat down with Fleck on a sunny morning at the St. Regis Aspen, to talk about new openings, how he is moving the iconic St. Regis brand forward, and, of course, polo.
[See also: The Future of Beyond Green with CEO Lindsey Ueberroth]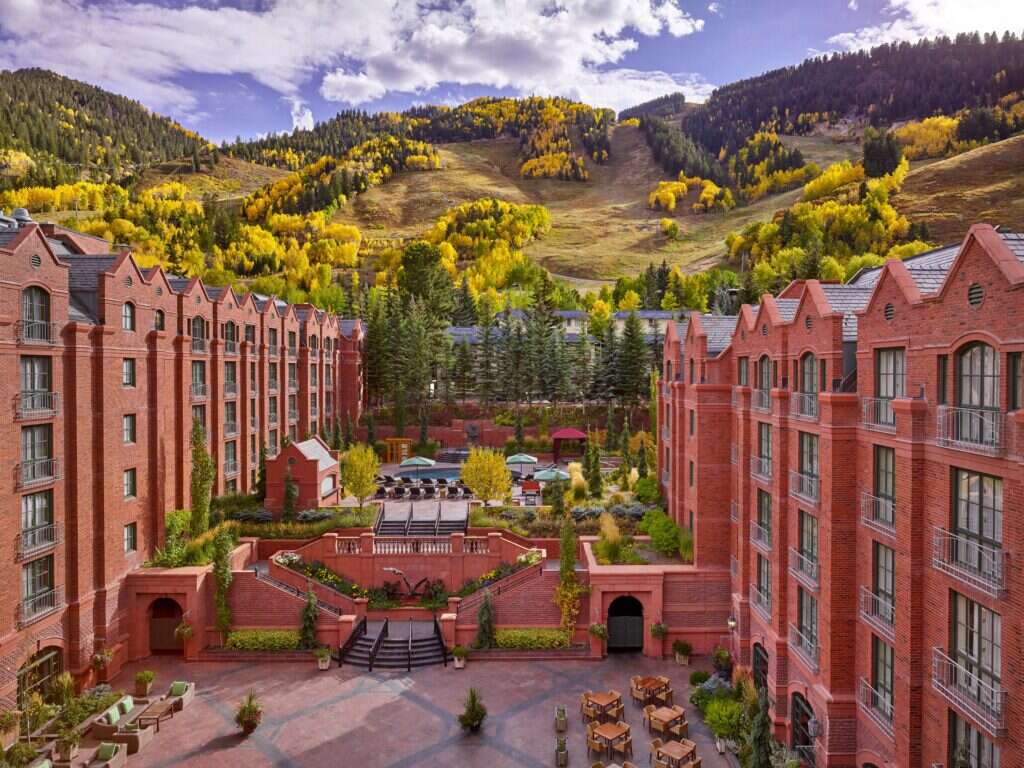 Elite Traveler: Today, the St. Regis has 50 hotels with more hotels and residences in the pipeline. Tell me how you are continuing John Jacob Astor IV's original vision of the brand.
George Fleck: The brand was born in 1904 and when conceptualizing the hotel, John Jacob Astor IV didn't want it to be a hotel at all, as his family owned the Waldorf Astoria. His family had that, as well as The Astor House, and he wanted to create something very different. Through the St. Regis, he invited people into his world and lifestyle. Today we refer to it as the House of Astor, because it shouldn't feel like a hotel, it should feel like a home.
You'll never find a 1,000-room St. Regis, or a big lobby and check-in desk. The hotels are always around 150 to 200 rooms, and the front desk is typically tucked away where it doesn't feel like you are walking in and seeing a massive check-in desk. Of course, we keep many of the same design components in each hotel, like a mural (modeled after the famous mural in St. Regis New York's King Cole bar); bronze detailing; grand staircases; and Frette bedding and linen. Everything is designed to feel like you're walking into a home rather than a hotel.
ET: How are you leveraging St. Regis' history in a way that speaks to today's travelers?
GF: With so many luxury brands to choose from, it's not always possible or easy for people to really distinguish between them. What I'm trying to do with St. Regis is to make sure that the origin story gives us something that we can use to tell a very layered and rich story. I like peeling back the onion as you navigate through the building, whether it's because of design, service, rituals or traditions, that triggers what they love about the brand.
They might hear a champagne cork popping and know there's a sabrage happening, a hallmark of the St. Regis experience. I actually look outside of hospitality at brands like Chanel that have similarly rich legacies. For example, Coco Chanel's legacy lives on in a modern way but the brand's detailing, craftsmanship, innovation and simplicity are all things she started that are still true today. You liken this to St. Regis where we have similar principles that we adhere to, but we reimagine them in a modern way where they resonate with that next generation of luxury consumer.
ET: What are some of those principles?
GF: First, we anchor our hotels to the original idea of "best address." Astor's version was to make sure his original hotel was at the best address on Fifth and 55th. For us, what the best address means is having a hotel either where it's the energy center of a destination, or the hotel becomes a destination within a destination. I think we're helping to reimagine what luxury means in any specific destination.
From a design perspective, the porte cochère needs to be very impressive and provide a glamorous sense of arrival. We usually have a grand staircase, designed to make an entrance, and when you walk into an estate or someone's home, there's typically a beautiful staircase somewhere, which is, again, a nod to residential living. There should be interesting rooms that you can traverse, navigate and fall from one room to another. Corridors and lighting also have to be purposeful. Even in a modern structure, you can create the ability to feel like you are in a beautiful estate. Every hotel is designed to give you a sense of space, even if you don't intimately know the brand.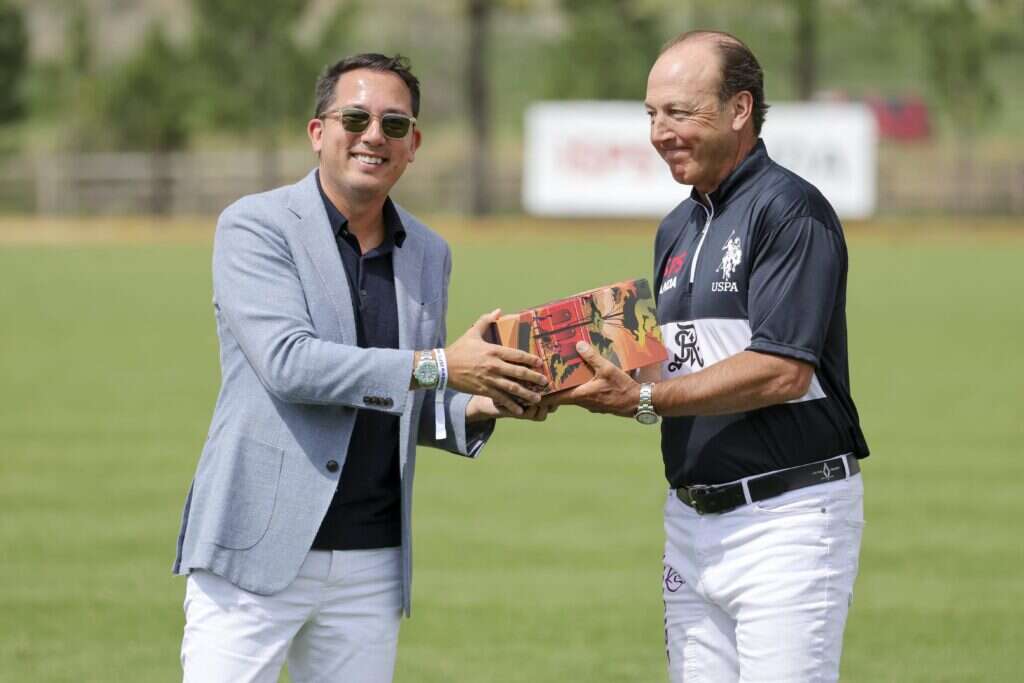 ET: Branded residences are a major draw for discerning audiences who want the hotel experience in a residential setting. Tell me about your plans for future residential projects.
GF: We have 22 residential projects in the pipeline right now. Because they're attached to hotels, residences will always be an extension of the brand and the experience. For example, our residences offer butler service just as the hotels do. From a design aesthetic and architecture point of view, they have to meet the same brand requirements as the hotel brand. You feel like you're living in a St. Regis hotel.
The demand for residences has been tremendous. We've started doing standalone residential as well. We opened our first standalone residences in New York in 2021, and we have a really spectacular residential project opening in London next to Buckingham Palace, two standalone residences in Miami's Brickell and Sunny Isles areas, Dubai, and so many more.
ET: With so many branded residences being built and marketed, how do St. Regis residences stand out?
GF: The idea of branding residences is not something new. Even seeing fashion brands entering into that world like Armani/Casa or Fendi branded residences. What I'm trying to ensure is that it's not just putting the name on a building to sell these units, but making sure there's more substance to the service side as well. Sometimes it's more about the design and architecture than the service experience.
So we're trying to make sure that guests who are living there feel that it's consistent with the service they get at any of our hotels. I think it's a competitive advantage and why our pipeline is so strong. The demand is there. And out of all of Marriott's luxury brands, we have the biggest pipeline for residential projects.
ET: How do you decide where to open new properties and residences? Tell me about some exciting openings this year.
GF: We have 50 and counting hotels and resorts today, which is still relatively small compared to our other Marriott sister brands. St. Regis Hotels and Resorts has 36 hotels and resorts in its pipeline, representing expected growth of nearly 52% over the next five years.
I'm very involved with development to ensure that every market that we look for a new hotel, we vet very thoroughly. It's not just about the location, architecture and design, but also culturally where it fits in and where luxury customers are wanting to go.
I love the challenge of new projects in unexpected markets or markets you wouldn't necessarily think of. For example, we're opening a really stunning resort 45 minutes south of Cancun. This specific project is set within a mangrove forest and the hotel is literally floating above these mangroves, and the architecture is really spectacular. It's still accessible for the recognizable Cancun travelers, but it's not right in the heart of everything.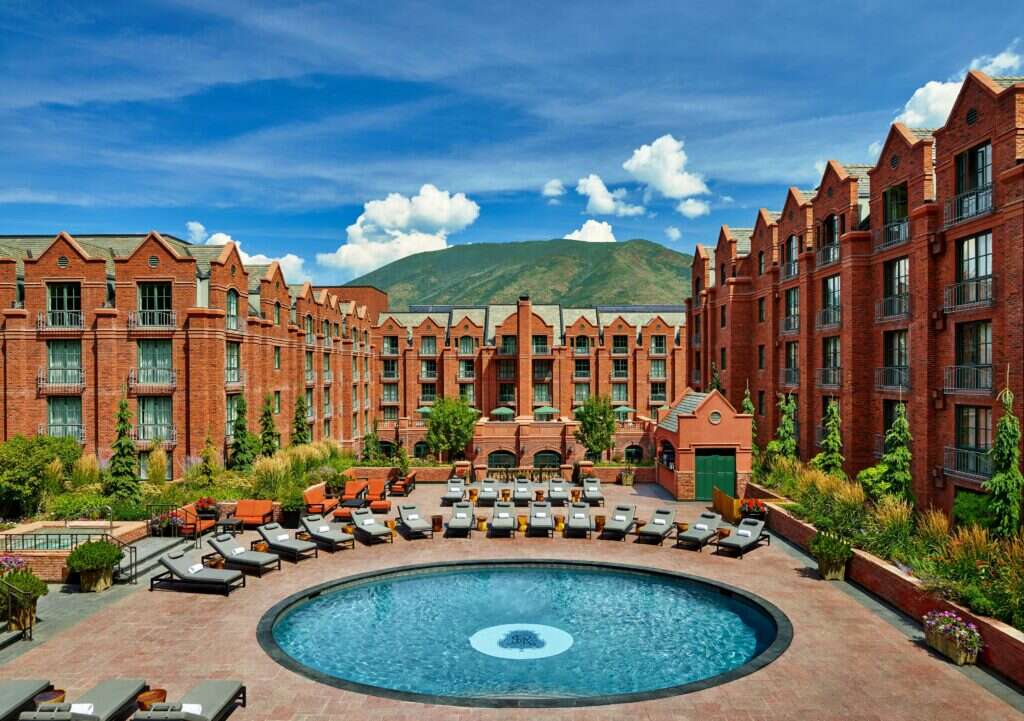 ET: How do you incorporate the local culture into new hotels?
GF: When we go to a new destination, especially where there is a really rich culture and heritage, we always create a design narrative. You basically take local contextual insights, cultural insights, what's happening from an art or fashion perspective or social behaviors and create a design narrative around that. We then marry that with the design principles of the brand.
For example, in Astana, Kazakhstan, there is a really big culture around horses and horse riding so the design for the St. Regis Astana takes interesting inspirations from leather, saddles and stitching and incorporates that into the design of the property. They're not going to put overt pictures of horses into the artwork, but there are beautiful ways to reimagine that and tell that story.
The properties will always feel like they're part of the cultural DNA, but in a really interesting way. Another example is at the St. Regis Cairo, which is located on the Nile. The Nile plays an important role in Egyptian culture, so they created a mural behind the bar that depicts the Nile ecosystem in a really artistic way.
ET: What are some things you're conscious of when planning hotel programming?
GF: It has to feel related to the sensory environment and natural to the brand. We've been doing our sabrage for a hundred-plus years and recently we thought how great it is that guests can experience it in the evening to celebrate that transition from day to night, but why don't we also teach them something? We know that our guests are curious and love to entertain and toast, so we introduced these sabrage master classes. Guests can go with their friends to a hotel, and our butlers or our sommeliers will teach you how to do it with bites and bottles of champagne.
And I think that type of activity is something that is interesting for all kinds of audiences, no matter what your age group is. It's creating fun, clever things that will keep people really interested in what the brand is doing. We need to keep up with activations, like philanthropy or charity events to the types of celebrations we do. We recently hosted a midnight supper in Rome with Dolce & Gabbana. I think people love to see hotel brands activating with like-minded brands and that plays well into why people come in and hang out longer in our hotels.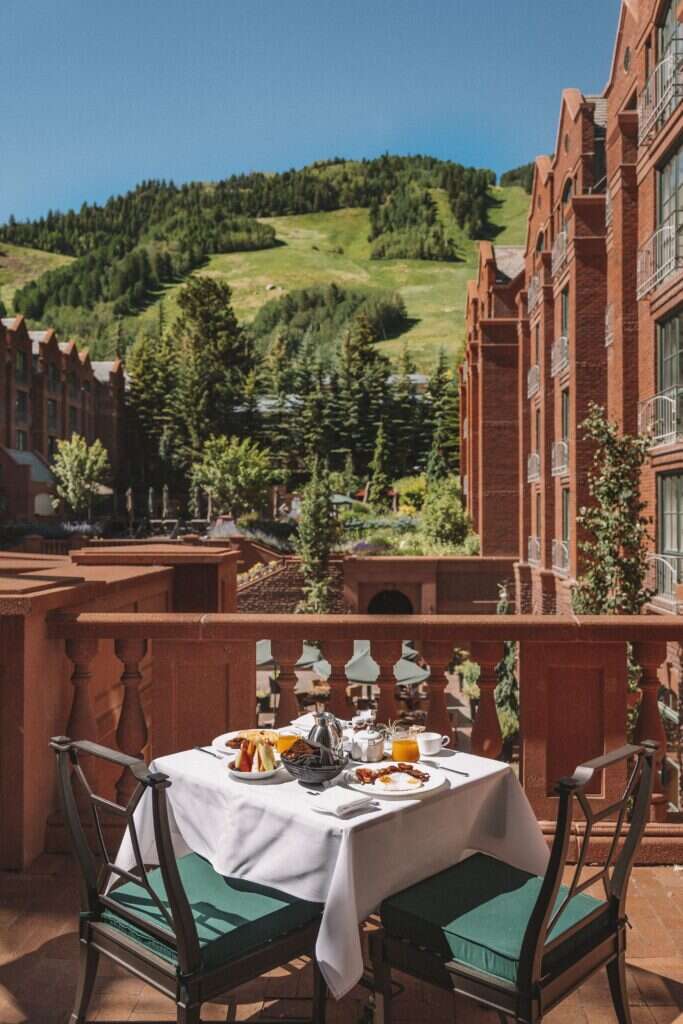 ET: Sentebale is a great example of this and has become synonymous with St. Regis. How does this tie into the hotel brand's history with polo?
GF: Everything we do is rooted back to the heritage of the St. Regis. Sometimes brands will sponsor events or charities, especially in the sports space, just because it gets eyeballs on their brands. For us, it's really intentional that we chose polo because Astor loved horses and loved polo. The Astor family were benefactors to polo matches on Governor Island and were really outdoorsy people.
It's a much more whimsical game than other sports, and there is this element of see and be seen as well because besides the polo match itself, you have all these spectators socializing or celebrating. It's a fun sport to watch with a very high-paced energy. That energy matches so well with the ethos of the brand besides it going back in time to what the Astors enjoyed doing.
We have been working with polo player Nacho Figueras and his family for over a decade. This is someone who is not just a spokesperson for the brand, but also someone who actually lives the lifestyle that many of our guests live.
ET: Have you seen increased interest in polo over the years because of your involvement with Sentebale?
GF: I think we have seen an increase in popularity when we do these events based on the amount of interest we get and the engagement we see on social media on posts around polo. We still keep these events very intimate; we'd never host a 2,000-person polo event. We want these events to feel very exclusive and very special and have people get to know each other, get to know Nacho, and so forth.
And that makes, I think, the sport more desirable. When you look at where polo matches are held, they're usually in luxury destinations, from West Palm beach to St. Moritz to Aspen to Los Angeles. There's a whole circuit of people who follow polo around the globe.
[See also: Fairmont's Andrew Steele: Sustainability is Not a Choice]