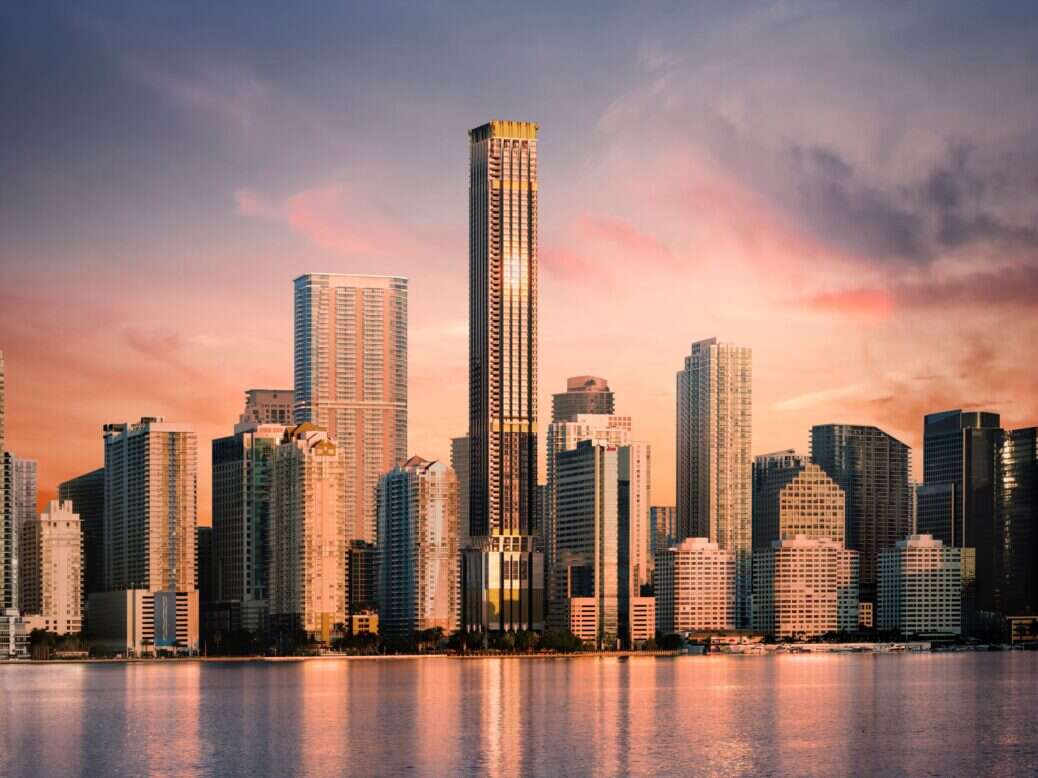 Dolce & Gabbana have recently unveiled its residences at 888 Brickell, the luxury fashion house's first ever real estate project. Partnering with JDS Development for the project, the residences and five star hotel will be housed within 888 Brickell, the 1,049 ft skyscraper projected to become Miami's tallest building.
With prices of the residences ranging from $3.5 million to $35 million across 259 custom one to four-bedroom properties, prospective owners can look forward to luxury living of the highest international standards, with amenities reflecting both the building and the fashion house, which has also announced similar residences to be built in Marbella and a hospitality venue in the Maldives.
"We are proud to keep the value of Italian Fatto a Mano as the defining ethos within all our projects: after the launch of our Casa Collection, it was natural to think of a residential project developed in accordance with the very best in Italian hospitality," commented Alfonso Dolce, CEO at Dolce & Gabbana.
[See also: What are Branded Residences?]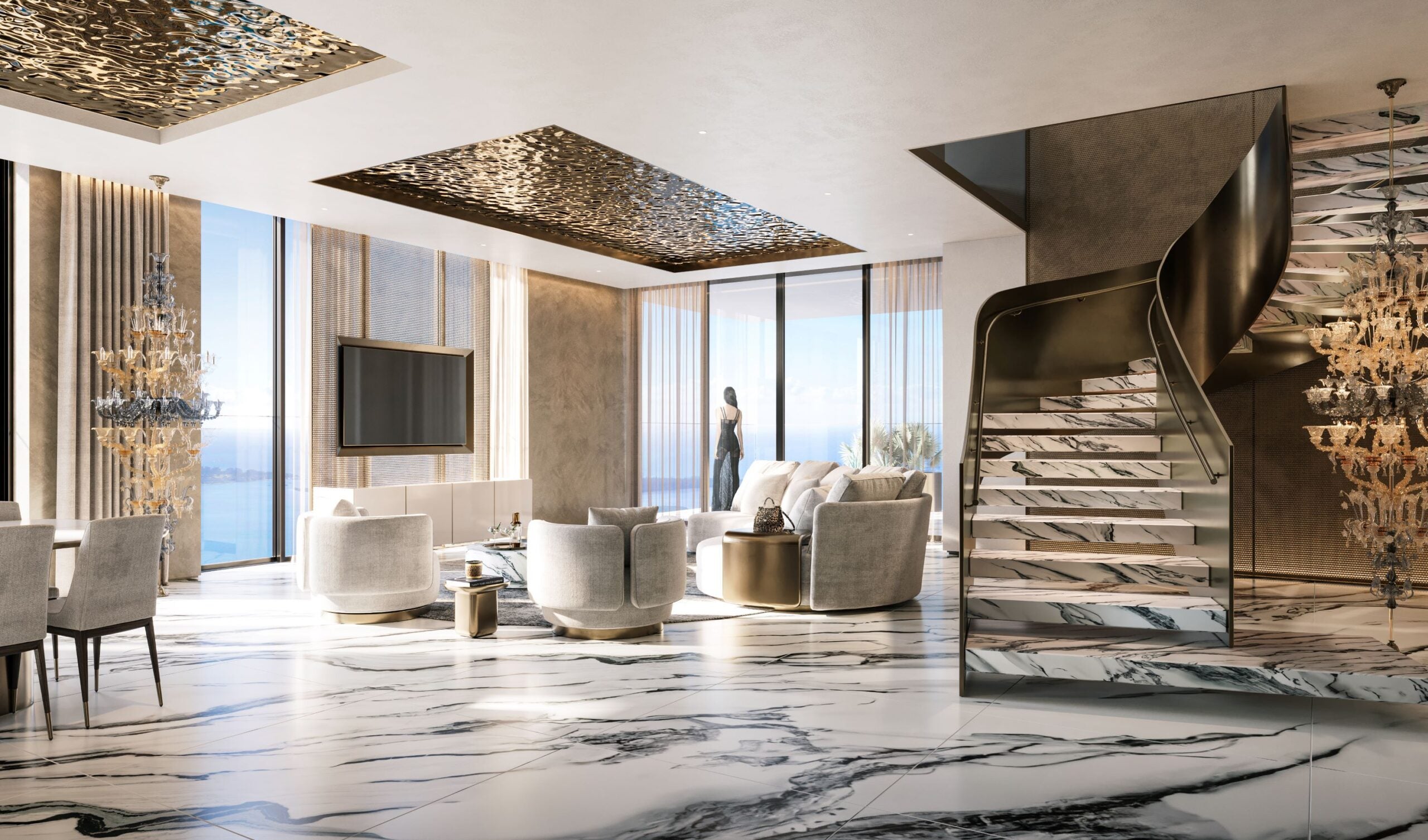 "We wanted to present 888 Brickell as part of our latest Alta Moda events, in Puglia, a perfect and meaningful context to kick off an initiative of this magnitude. We are happy to be able to present our first residential project in Miami, a city that has always welcomed us with enthusiasm, a global destination with an unparalleled culture and lifestyle: we can't wait to pave the way for our interior design experience at 888 Brickell."
The building itself, designed in collaboration with architects Studio Sofield, is something of a masterclass in glitz and opulence beyond the Italian designer label attachment, with 888 Brickwell featuring a gold beaded 'necklace' alongside ivory travertine and matte black steel beams that lend a vertical appearance to the skyscraper.
And boasting brilliant views of Biscayne Bay, Downtown Miami, Miami Beach and the Atlantic Ocean, the Dolce & Gabbana residences will also feature a signature restaurant, a pool club restaurant and bar, and even a demo kitchen curated by the brand.
[See also: The OWO Residences by Raffles are Worth Fighting For]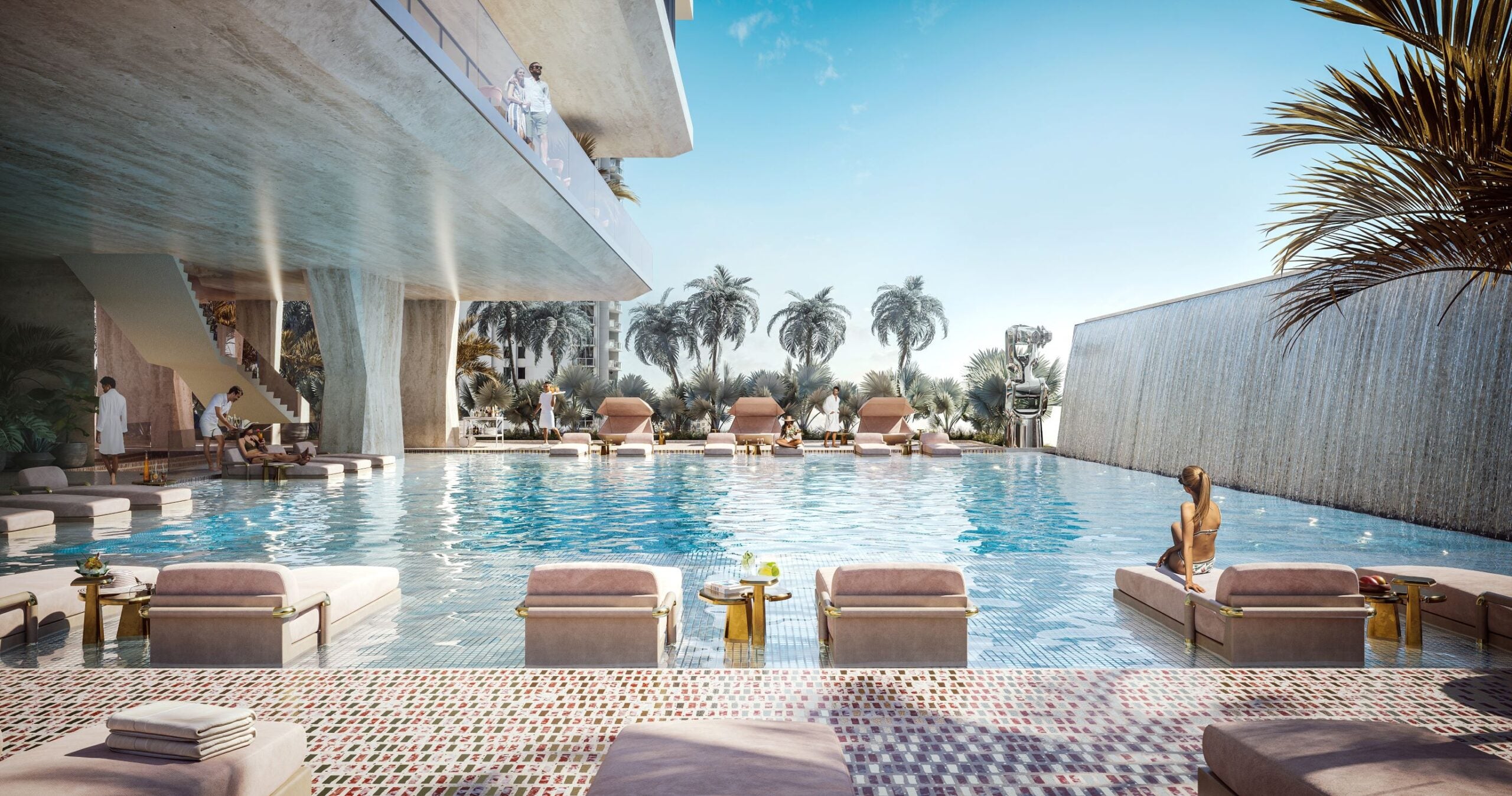 Other amenities include a 44 ft lap pool, lounge spaces, meeting rooms and office suites, a screening room, a fitness center, and a golf simulator, amongst others.
"At a time when Miami is enjoying an incredible renaissance, we are proud to launch a global first collaboration at 888 Brickell with Dolce & Gabbana," said Michael Stern, founder and CEO at JDS Development group.
"For us, Dolce & Gabbana is the perfect partner to realize this new chapter and future vision for our iconic tower. The global fashion house's pursuit of quality and detail in design — together with their ability to create a beautiful world of authentic lifestyle filled with incredible hospitality — ensures we are absolutely embarking on a successful, creative journey for our future residents and visitors alike."
[See also: Exciting New Branded Residences Coming to Miami]]