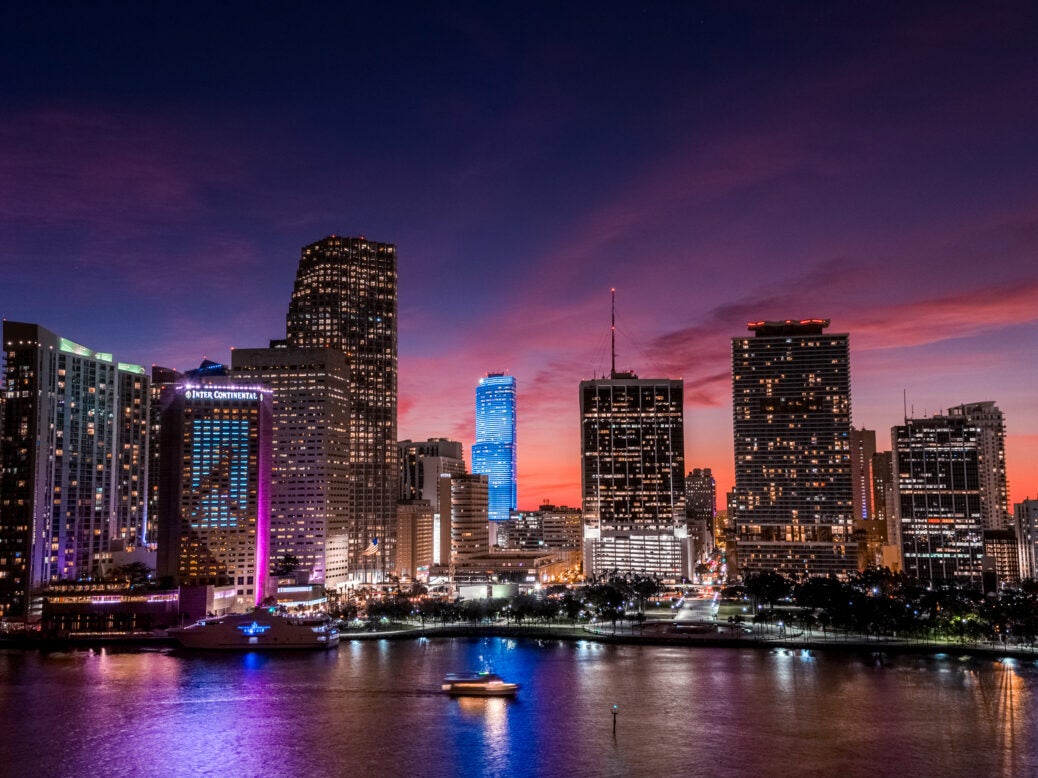 Miami often feels like the city that has it all; near-constant tropical sunshine and balmy blue skies bare down upon the metropolis's many layers of culture and history, languages and accents. Naturally, the dining scene – from the Michelin star-studded to buzzing local street vendors – is thriving. Narrowing down our list of the best restaurants in Miami is a difficult, if not enjoyable, task.
Miami's enduring charm is partly due to the international hub it's become over the past century. The 'Gateway to Latin America' city is famous for its kaleidoscope of different cultures and peoples; this is a space where difference is celebrated, a multicultural mosaic gloriously reflected in its gastronomical prowess.
From the Art Deco glitz and glamor of Collins Avenue to the bustling waterfront vistas of Downtown Miami, this is a city that takes their eating as seriously as they take their partying. Here are Elite Traveler's best restaurants in Miami. 
La Mar by Gaston Acurio
Peruvian cuisine has stormed into the fine dining scene over the last decade and that is in no small part down to the work of Chef Gastón Acurio. The multi-award-winning chef and author of several cookbooks brings authentic and diverse flavors from his home country to Mandarin Oriental Miami.
La Mar has a selection to suit any diner at any time of day whether it be for a light lunch or an indulgent dinner. The express lunch features mainly light bites such as ceviché and salads while the dinner menu is filled with the best of Andean fare. A Sunday brunch menu also gives guests the chance to gorge on Chef Acurio's favorite dishes.
The restaurant itself suits the food perfectly. A contemporary space overlooking the beautiful Biscayne Bay and the Miami skyline, diners can choose to eat indoors or al fresco. Casual diners can sit at one of the restaurant's three bars and sample arguably the best pisco sour in the city.
Hakkasan
Located in the Fontainebleau Hotel, the Hakkasan opening was a landmark moment for Miami when it opened in 2009. Not only did it exemplify the standard and quality that Miami dining had finally reached, it created a restaurant that would continue to raise the bar even more.
Hakkasan has not disappointed the people of Miami in its decade of existence and is as popular as ever with locals and visitors alike, who flock to sample the excellent Cantonese cuisine, the award-winning wine list and bask in the delightful, opulent ambiance.
The Dim Sum Lunch is always a lively affair, offering guests the chance to sample some of the restaurant group's signature dishes over three courses alongside a carefully selected wine flight.
[See also: Alex Furrer on How the Setai Miami Beach has Evolved]
Fontana
Located in the architecturally impressive courtyard of the Biltmore Hotel, Fontana more than lives up to its surroundings. Set next to the historic swimming pool with a statement fountain in its center, the Mediterranean-styled dining room is like taking a step back in time to the golden age of luxury.
Chef Beppe Galazzi is in charge of the kitchen, with Fontana offering an excellent menu filled with Italian-inspired culinary delights that focus on local and seasonal ingredients. Fontana is open for breakfast, lunch and dinner, with the dinner menu broken into segments the traditional Italian way – with pasta dishes in their own group, followed by meat and fish dishes.
Consistently regarded and rated as one of Miami's finest dining destinations, the restaurant offers exceptional service and a fine wine list amid a modern yet classy décor. Those looking for a romantic evening of exceptional food enjoyed in beautiful surroundings need look no further.
Il Gabbiano
Diners at this Downtown Miami eatery often report a strange sensation; they feel as if they have been to Italy and back. The food, furnishings and staff have managed to create an authentic Italian ambiance that has amazed and delighted customers for over a decade.
Coupled with a striking view over Biscayne Bay, it is easy to see why this place has become a firm favorite with Miamians. Il Gabbiano features a selection of wines from across Europe and elegant yet generous portions. A romantic restaurant that captures the spirit of Italy and brings it to Miami.
[See also: The Best Spas in Miami]
Bourbon Steak by Michael Mina
Bourbon Steak takes the concept of a typical American steakhouse and elevates it to a level that a scarce few thought imaginable. With the exclusive use of fresh market ingredients, prime cuts of all-natural, organic and hormone-free beef and the freshest seafood available, executive chef Gabriel Fenton perfectly balances humble steakhouse classics with the art of fine dining.
The signature dish is the Main Lobster Pot Pie, which comes with a delectable brandy-truffle cream and seasonal market vegetables. Don't forget to try the Caviar Parfait, served with smoked salmon and crispy potato.
As well as incredible shellfish, there is also an array of high-quality meat to choose from. The headline 32oz Porterhouse steak comes highly recommended for those who like a challenge while the signature 'Ruben' style tomahawk short rib has been a longstanding favorite with regular diners.
Nobu Miami Beach
Nobu Miami moved on from its original, ultra-trendy location at Shore Club in 2014 and is now located in its very own hotel in Miami Beach. Despite the upheaval, it is still considered as one of the places to be seen in Miami. The menu has been devised by Chef Nobu Matsuhisa's, whose empire of restaurants continues to grow in both number and popularity every year.
Guests can expect the traditional gold cherry blossom décor, washi paper art and traditional lanterns that have become synonymous with the Nobu brand. The menu has all the classic sashimis and salads as well as a variety of tasting menus.
The hotel also has a branch of Malibu Farm, which is well worth a visit if you are staying at the hotel for several days. Here, Chef Helene Henderson creates the typical fine-dining Japanese food of a Nobu restaurant using farm-to-table ingredients from local suppliers.
[See also: The 10 Best Hotels and Suites in Miami]
Los Fuegos by Francis Mallmann
Chef Francis Mallmann brings his authentic take on an Argentine grill-house to the heart of Miami Beach at Los Fuegos. Mallmann, who is one of South America's most celebrated chefs, originally trained in France at traditional fine dining restaurants before returning home to discover his love for open-fire cooking.
This restaurant, situated in the Faena Hotel, has a traditional fire kitchen designed especially for the chefs' needs. This extraordinary kitchen is the first of its kind in an urban environment and is inspired by the outdoor barbecues enjoyed by Argentina's legendary gauchos.
The restaurant is open for breakfast, lunch and dinner, but it is the Sunday Asado that people come far and wide to experience. This Argentine tradition is a time a time for friends and family to gather around traditional dishes and Los Fuegos provide a buffet full of South American classics to indulge in.
Matador Room
One of the many fine restaurants from the prodigious Chef Jean-Georges Vongerichten, Matador Room brings a touch of old-school glamour to Miami's fine dining scene. The restaurant has been designed to feel like an exclusive supper club from the 1940s, which it achieves thanks to its sunken oval dining room and original chandelier.
While the setting may be old-fashioned, the menu certainly is not. Chef Vongerichten brings his unique interpretation of Caribbean, Spanish, and Latin and South American cuisines. The menu is seasonal and changes regularly, which allows the chefs to utilize only the freshest ingredients while nurturing a culture of culinary creativity.
For hot and humid nights, guests can choose to dine on the Matador Terrace. Set beneath a pergola covered with lush tropical greenery and boasting ocean views, the terrace has proved a popular option for those dining amongst friends.
[See also: Top Suites in the World – Faena Penthouse 5 Bedroom Suite, Faena Hotel]