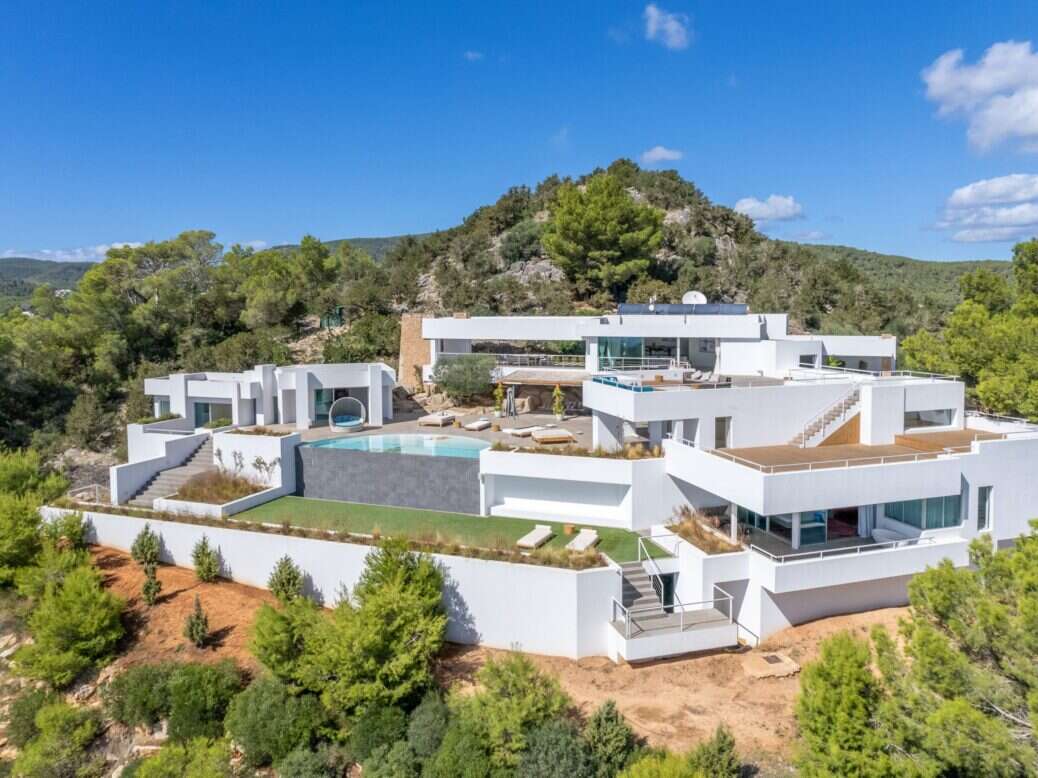 The sparkling, mesmerizing island of Ibiza has attracted flocks of tourists to its golden shores for decades now. Hippies and hedonists alike revel in the bohemian nature of the party-lined streets, where European princesses rub shoulders with international DJs, and the sparkling waters of the Mediterranean is as good a hangover cure as the green juices flogged in every second café.
And yet there is, for those that know it, so much more to the island than just dining and partying. The cultural offerings are plethoric; the awing Renaissance walls of Ibiza's old town are UNESCO World Heritage, and history buffs adore the history museums and Phoenician settlements.
Usually seen as a summer destination, Ibiza is just as gorgeous – and considerably quieter – off season as it is in the peak months of July and August. And with its luxury hotel scene packed out all summer, owning a piece of property on the infinitely magnetic island gets more and more alluring with each passing year.
[See also: Six Senses Ibiza Debuts New Collection of Private Residences]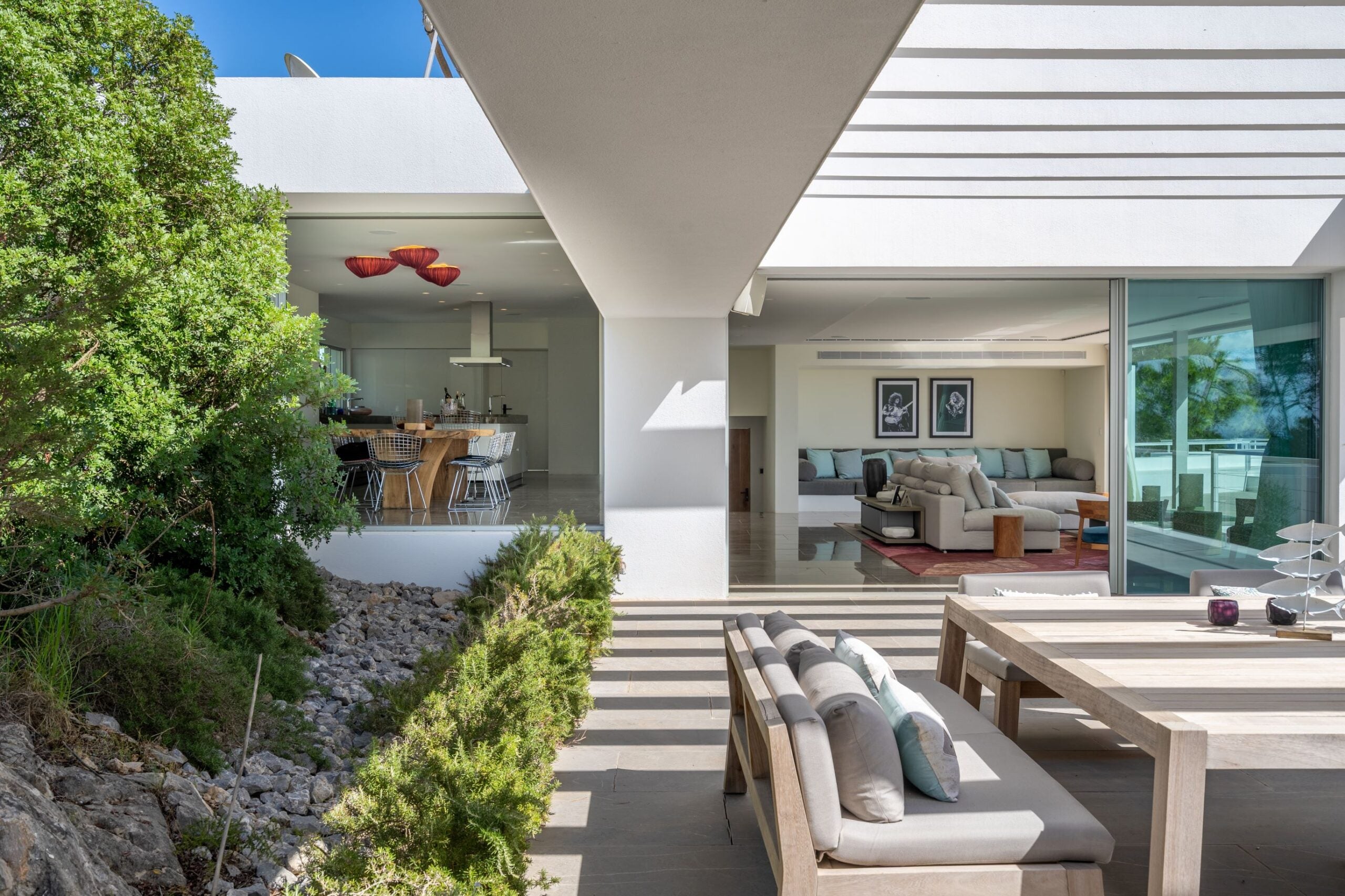 Let us introduce Villa Adastra, the Ibiza mansion with some of the best private views of the Mediterranean across the island.
Located atop a hill between the beautiful beach of Cala Jondal and the uber-exclusive neighborhood of Porroig, Villa Adastra features five bedrooms and five bathrooms, rendering it as perfect in location as it is in hosting prowess, whether for friends or for the extended family.
The building itself is contemporary architecture at its most dazzling; its clean, sharp lines are a wonderful juxtaposition against the rolling hills and jagged cliffs of the terrain, whereas the white exterior stops it from totally overwhelming its surroundings.
[See also: A Guide to All Three-Michelin-Star Restaurants in Spain]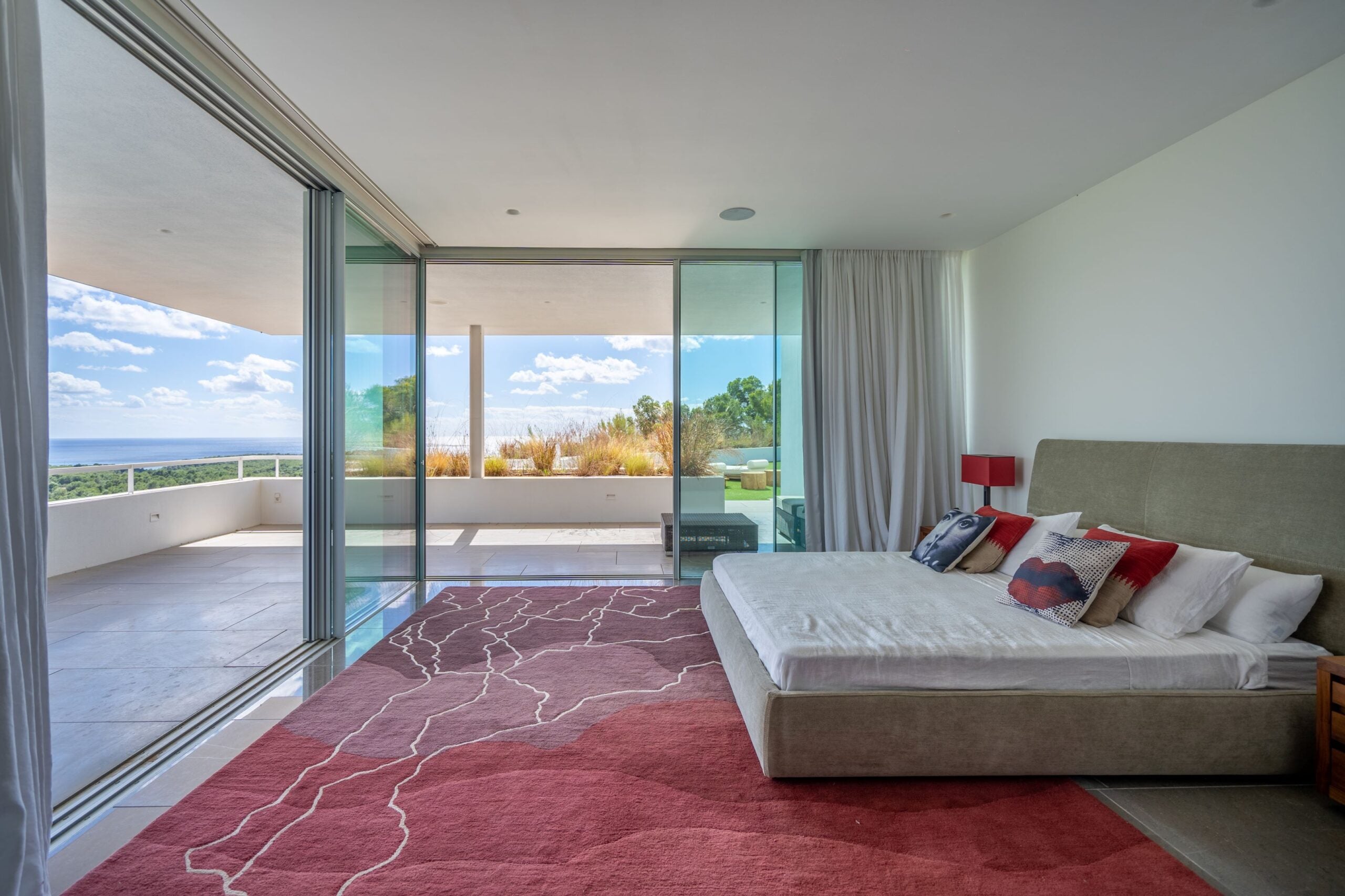 This Ibiza mansion is the highest house across the south of Ibiza, and the vistas are wondrous in scope. The architects, naturally, took full advantage of this: The breeze of the sea and the palette of the horizon are welcomed inside with floor-to-ceiling walls, and becomes a key feature of the house itself with several large terraces dotted about the property.
What's more, the location is a mere ten minutes from the beach, and close enough to the island's buzzing hotspots to easily access, yet far away enough for abundant serenity and tranquility across the property.
[See also: Voyager: Quique Dacosta's Guide to Ibiza]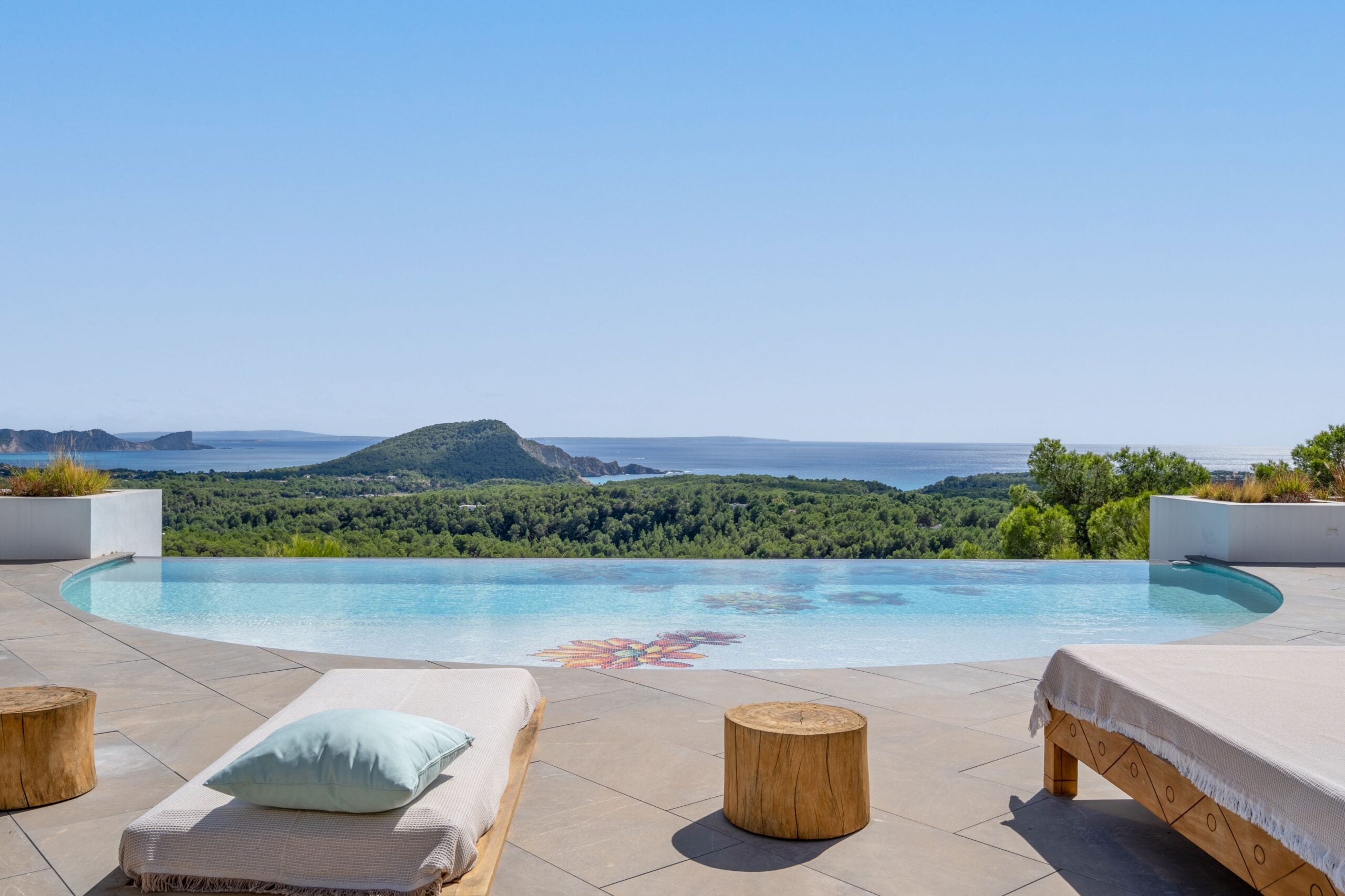 The amenities of the house fulfill what would be expected for a luxury house of this caliber: LED mood lighting, underfloor heating, air conditioning, Sonos music system. An infinity pool is located on the main terrace, and the three ensuite bedrooms all have terrace access.
"Villa Adastra is the epitome of exclusive living, perfect for those who seek the height of luxury," commented Charlie Hill, co-founder of Charles Marlow, the property's agency. "A true masterpiece in the heart of Ibiza.
$12,899,00. charlesmarlowibiza.com