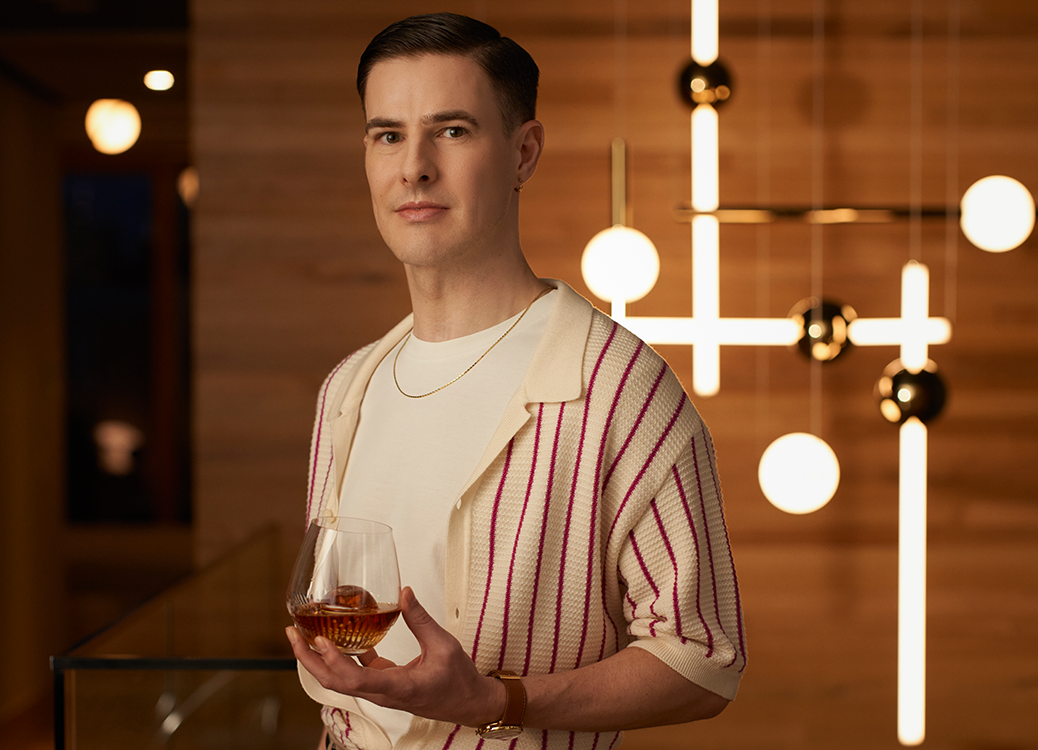 Iconic cognac and fine champagne house Rémy Martin has partnered with the award-winning furniture and lighting designer Lee Broom to launch a limited edition reinterpretation of the beloved XO decanter.
Named the Lee Broom x Rémy Martin XO Decanter, the collaboration with one of the UK's most respected creative talents reaffirms the brand's commitment to excellence in the arts and wider culture.
"There was an immediate connection," Broom said of the partnership. "I am about seamless perfection, uniqueness, heritage and craft, and those themes are very prevalent at Rémy Martin, a House that's so steeped in history and heritage yet always moving forward, still modern and contemporary. It's an honor to work on such a unique and iconic decanter and put my own twist on it."
[See also: The Rémy Martin Gold Fashioned Cocktail]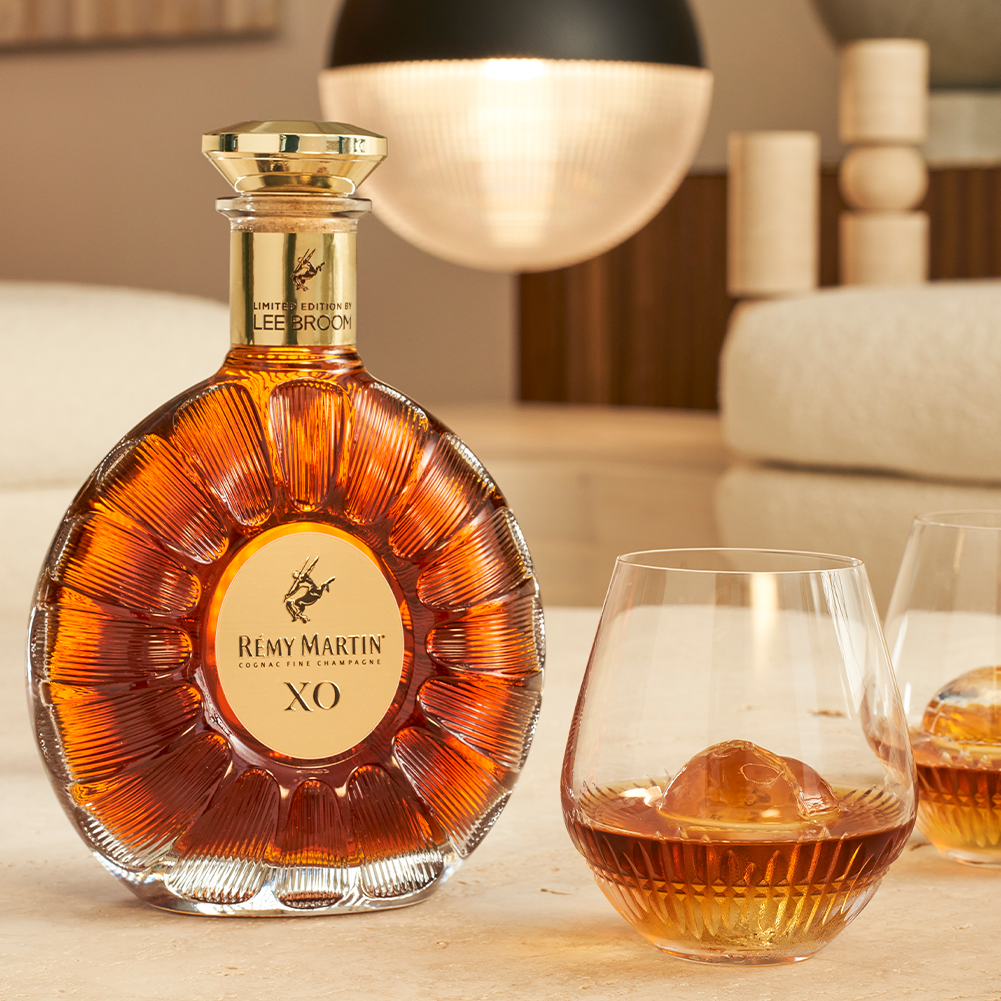 Broom has won over 30 awards for his luxury furniture and lighting designs, and is an industry name not only within the UK but across the world, for his trademark use of light and reflections in his work. Entwining elegance and modernity through his careful weaving of fine craftsmanship with innovative technology, Broom is a natural partner to the French luxury cognac brand.
The decanter builds on the original shape's already iconic design. Broom's signature precision is reflected through carvings of hundreds of delicate 'starbust' cuts throughout the indents of the shape, each cut representing one of the hundreds of eaux-de-vie within the Rémy Martin XO blend. Drawing inspiration from icicles, these cuts amplify the radiance of the blend and the opulence of the cognac.
"I wanted to convey the opulence of Rémy Martin XO, but also the experience of serving it on ice, which is a beautiful way to taste cognac," said Broom of the decanter's design. "The cuts convey a sense of icicles as well as radiance around the circumference of the bottle. They bring a sense of coldness."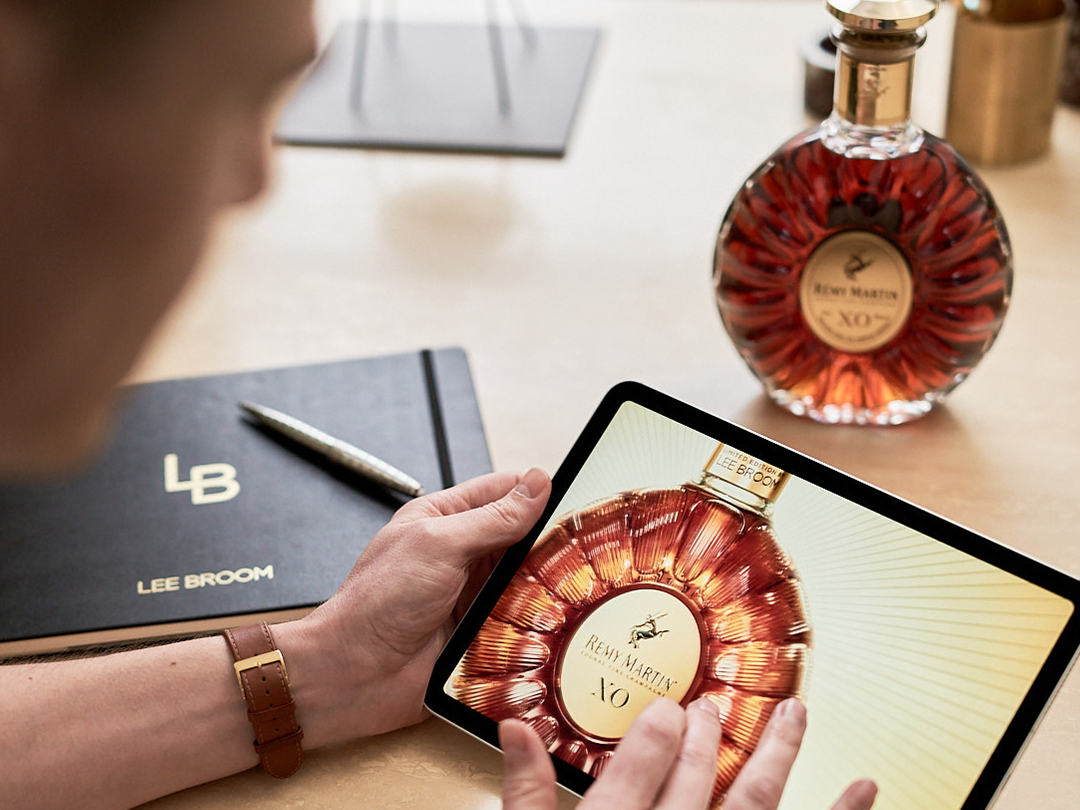 This isn't Broom's first collaboration with luxury brands. The 2011 British Designer of the Year has previously worked with fashion houses Mulberry and Christian Louboutin.
And cognac enthusiasts will need no introduction to Rémy Martin, nor the house's signature blend, Rémy Martin XO. With starting notes of plum, mature fig and candied orange, an opening of spicy notes with hints of cinnamon and hazelnut, and a round finish of roasted cocoa beans, honey and ginger, the Rémy Martin XO is a vibrant blend, the result of hundreds of eaux-de-vie sourced in Champagne.
The decanter, which is now available to purchase across the United States, is also a reflection of a wider trend within luxury spirits in which the younger generation of cognac connoisseurs are placing a bigger emphasis on tasting rituals, as reflected in the popularity of Rémy Martin XO on ice.
The Lee Broom x Rémy Martin XO Decanter is available in the US retailing at $260.