Leading Swiss watchmaker Breitling has unveiled two new versions of its iconic Navitimer watch, the Navitimer 36 and 32. These slimmer timepieces give a sleeker, more jewelry-like feel to one of the world's most recognizable watches.
[See also: Most Influential Watch Brands in the World]
Originating in 1952 as a navigational tool for pilots, these new releases are set apart by both their smaller diameter and opulent design. Shining mother-of-pearl, traceable precious materials and lab-grown diamonds refresh the Navitimer's distinct beaded bezel with a renewed elegance. 
[See also: Iconic Women's Watches of the 21st Century]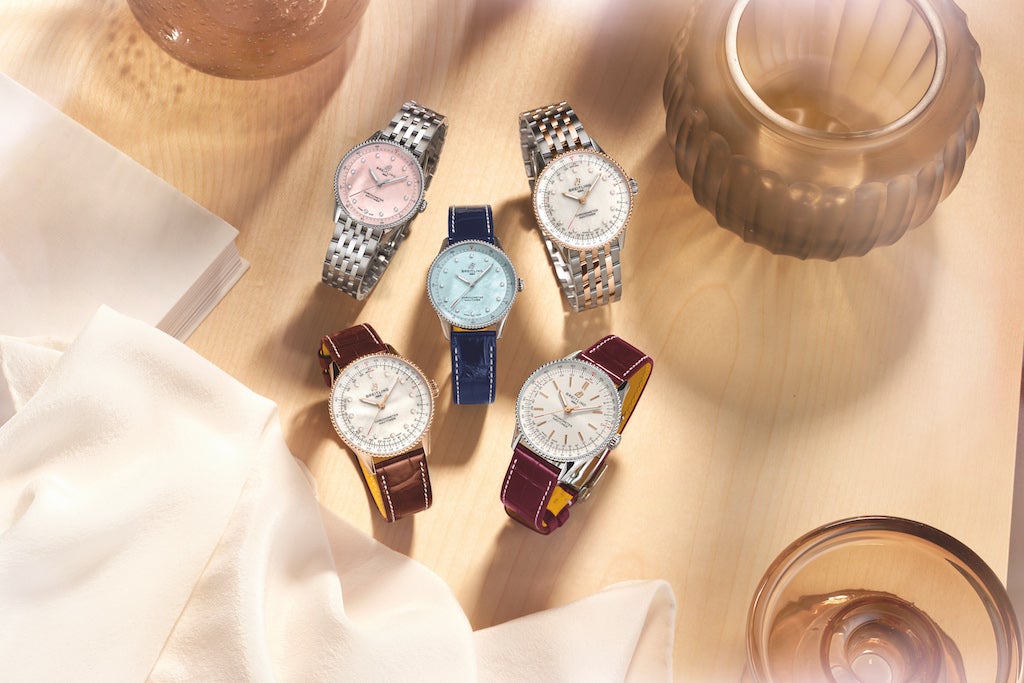 While the Navitimer 36 features the circular slide rule that has distinguished the Navitimer for decades, the smaller 32mm version forgoes this feature, for a more petite feel.
[See also: Modern Classics: Iconic Watches Redesigned for Today's Wrist]
The Navitimer 32 also boasts a mother-of-pearl dial that is available in pink, light blue (a new look for Breitling) or classic white, set with round-cut 'better diamonds'. The watch also guarantees exceptional accuracy and precision, powered by the COSC-certified Breitling Caliber 77.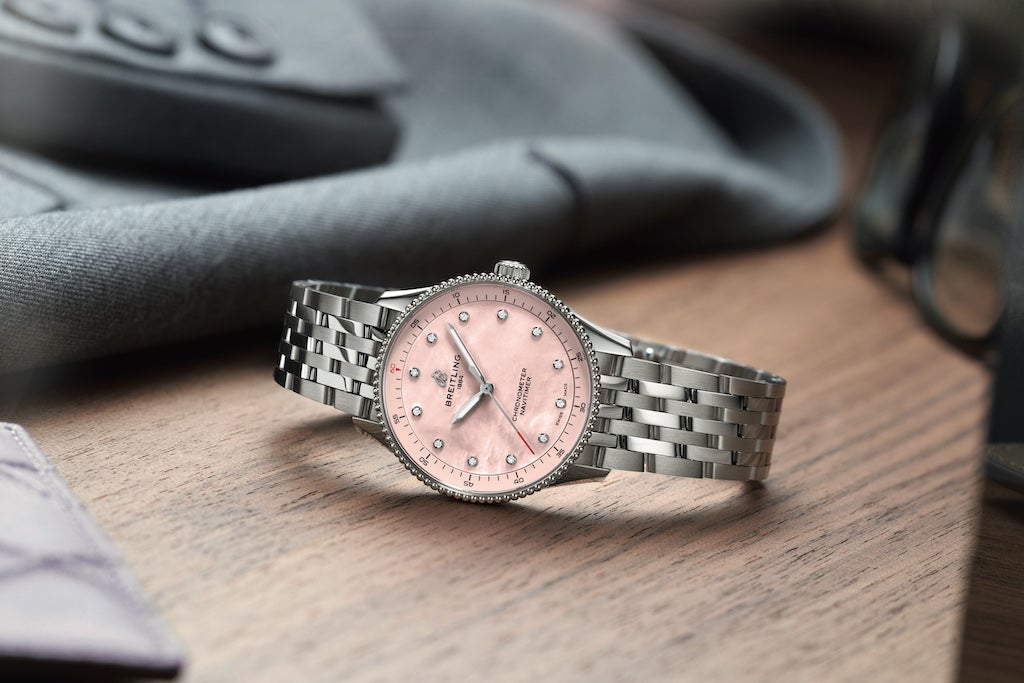 The larger Navitimer 36 is available in three metallic dial colors (mint green, silver and anthracite), or a white mother-of-pearl dial with diamond markers. It comes in full gold or two-tone versions, complete with bracelets or straps. This timepiece is powered by COSC-certified Breitling Caliber 17, with automatic winding and three-hand timing.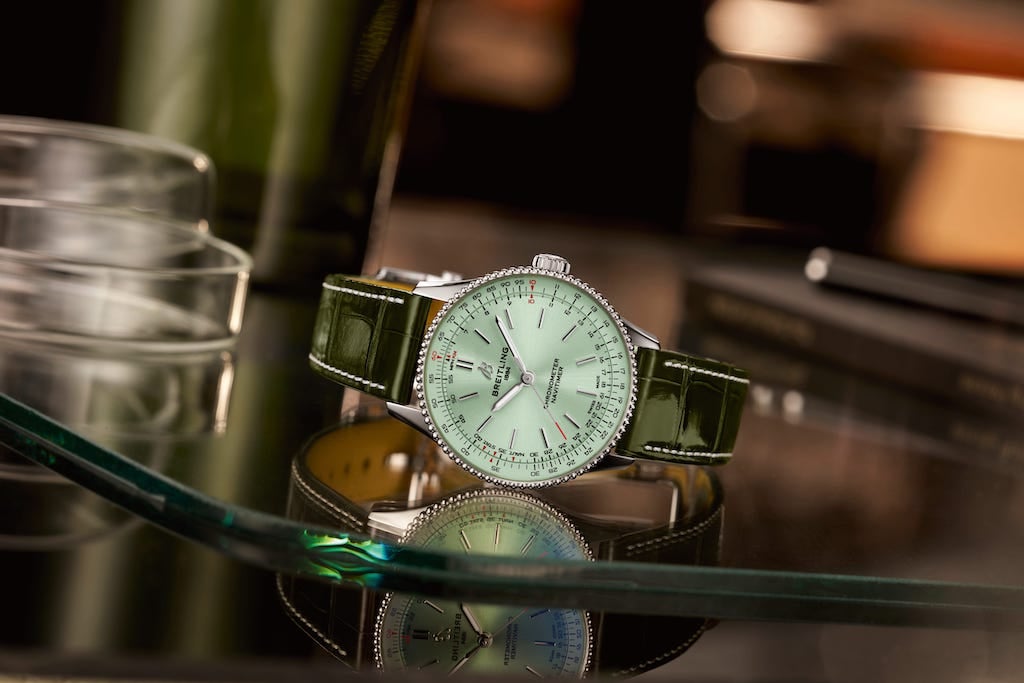 With social and environmental impact at the forefront of Breitling's mission, both watches highlight the brand's continuous commitment to sustainability. The 'better diamonds' featured in both watches are lab-grown and traceable to accredited producers who have achieved SCS-007 Sustainability Rated Diamonds Standard. 
Similarly, the 'better gold', used on the gold and two-tone models, is traceable to artisanal and small-scale mines that operate in line with the Swiss Better Gold Association's criteria for social and environmental impact. The styles that incorporate better gold or better diamonds carry Origins labels, which certify the materials' integrity. 
[See also: Breitling Introduces Watch Subscription: #BreitlingSelect]
These new watches made their debut in an intimate campaign, Navitimer – For The Journey, starring Academy Award-winning actress Charlize Theron, the new face of the Navitimer 36 and 32.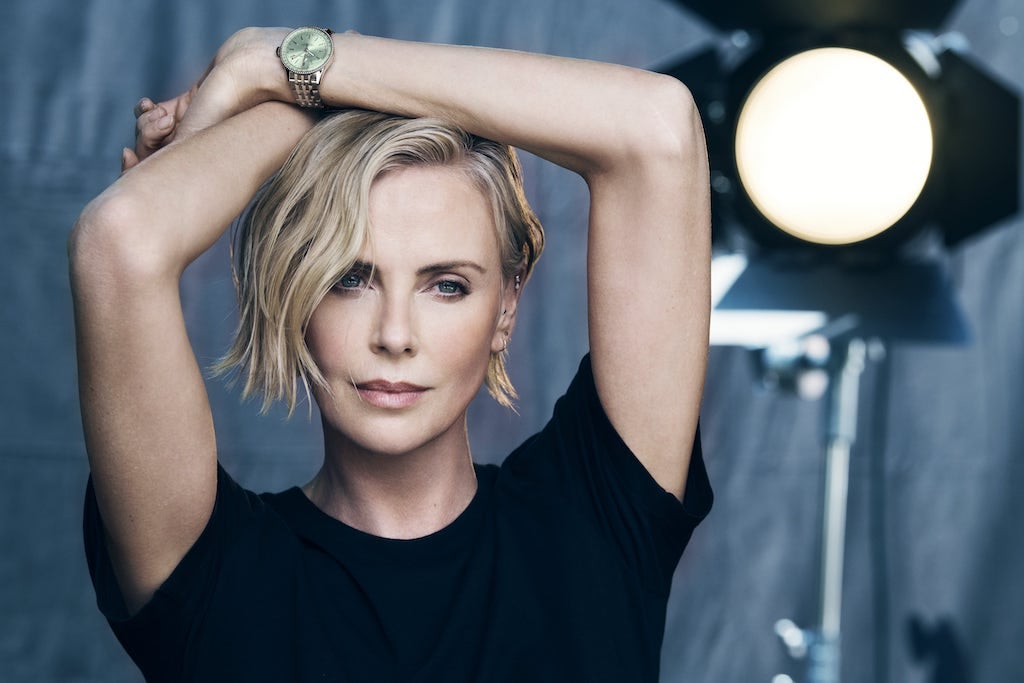 The campaign is part of a series that features other Breitling ambassadors, such as basketball superstar Giannis Antetokounmpo, principal dancer Misty Copeland and aviation pioneer Bertrand Piccard. It highlights the Navitimer's evolution from an aviation tool to a symbol of incredible personal journeys.
"You can spot someone from across a room and know they are wearing a Navitimer. It's just that recognizable," says Breitling CEO Georges Kern. "Charlize Theron so wonderfully represents this line because she too is an icon known the world over for her strength, beauty, talent, and powerful journey."
The Navitimer – For The Journey campaign and the Navitimer 32 and 36 were unveiled at a star-studded launch party hosted at The Classic Car Club in New York City.
[See also: Watches & Wonders 2023: The Best New Releases]
The 32mm version ranges from $4,300 to $22,000. The 36mm version ranges from $5,000 to $33,000, breitling.com