Since its inception in 1791, Girard-Perregaux has pioneered watchmaking of the highest quality. Watch enthusiasts across the world, therefore, will rejoice in the news that the brand has launched the Neo Constant Escapement Watch.
The watch is the latest evolution of the Constant Escapement LM, which was first premiered to the world in 2013 to widespread excitement and acclaim, winning awards that include the prestigious 'Aguille D'Or' at the Fondation du Grand Prix d'Horlogerie de Geneve (GPHG) that year.
"The Constant L.M was a remarkable watch, something that was recognized with the award of the GPHG 'Aiguille D'Or'," commented Patrick Pruniaux, CEO of Girard-Perregaux.
[See also: Only Watch Auction 2023 Reveals 62 One-off Timepieces]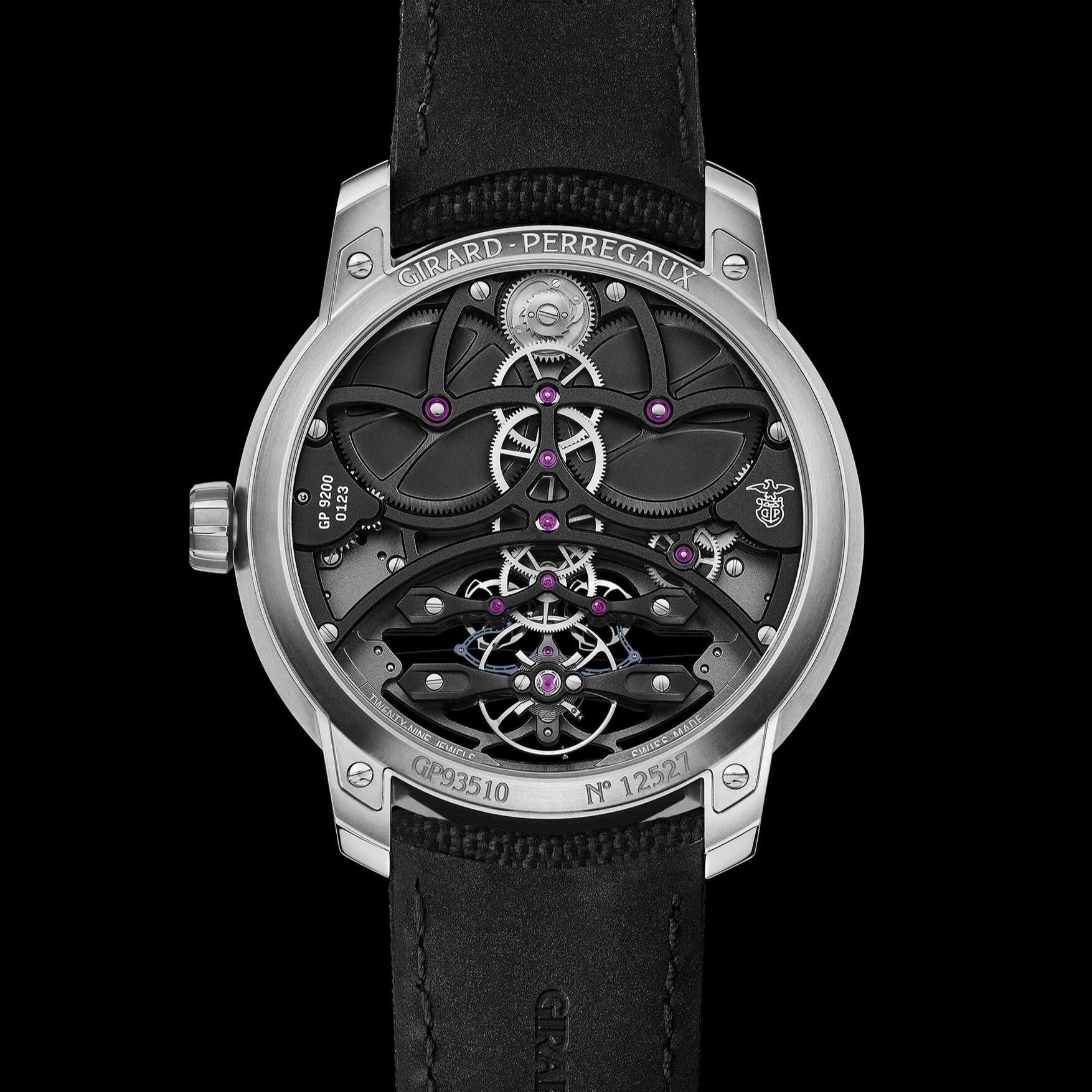 "It is now part of our Maison's patrimony, however, we did not want to leave it on the shelf gathering dust. On the contrary, we wanted to build on our know-how, push the performance envelope and make an up-to-the-minute evolution of the original concept. The Neo Constant Escapement is superior in every way. It stands testament to the dedication of our talented team and represents a new era in watchmaking."
Paying homage to the watch's predecessor in its timeless union of great beauty with excellent functionality, the new watch is a considerably modern update.
New features include a Grade 5 titanium case that measures 45mm at its widest point, rendering it more compact than the former model. Moreover, new not just to this model – but to the industry itself – are various patented mechanisms used for the first time, which have the brilliant impact of improving power reserve, escapement efficiency, enhanced chronometry, and a totally angular locking mechanism for every escapement sequence.
[See also: Behind the Scenes with Girard-Perregaux and Aston Martin]
A fitting tribute to the piece's namesake – the watch honors Constant Girard's lifelong commitment to the advancement of chronometry – is designed with a sapphire caseback, a sapphire crystal 'box', and contrasting polished and satin-finished surfaces, which extends even to the fluted crown.  
The Girard-Perregaux Neo Constant Escapement Watch will go on sale for $99,600 in January 2024 and will be available across the world in a limited quantity.
[See also: Elite Traveler Reveals Top 50 Watches in the World 2023]