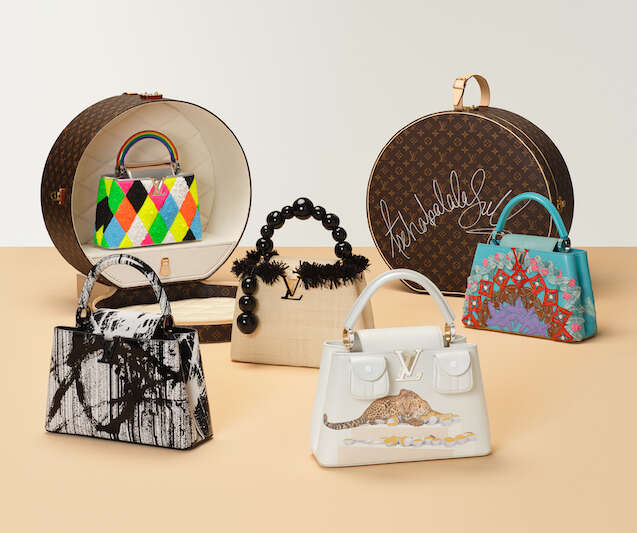 Louis Vuitton has partnered with Sotheby's for the fifth edition of its celebrated Artycapucines bag series, with 22 artists invited to take part in the charitable release.
Open for online bidding from June 28 to July 12, the Artycapucines collection marks the meeting point between Louis Vuitton's timeless designs and modern art. Each of the 22 contemporary artists has used the classic Capucines bag as a canvas for their signature style, carefully reworking the original to create a series of one-off pieces.
Now heralded as one of the label's cult bags, the original Capucines bag was first launched in 2013 and is named for the Parisian street on which Louis Vuitton opened his first store in 1854. The icon has been reimagined several times in a number of different colorways and designs – including several editions in the recent Louis Vuitton x Yayoi Kusama collection – but the Artycapucines iterations take their place as the most inventive.
[See also: Pharrell Williams Named Louis Vuitton Men's Creative Director]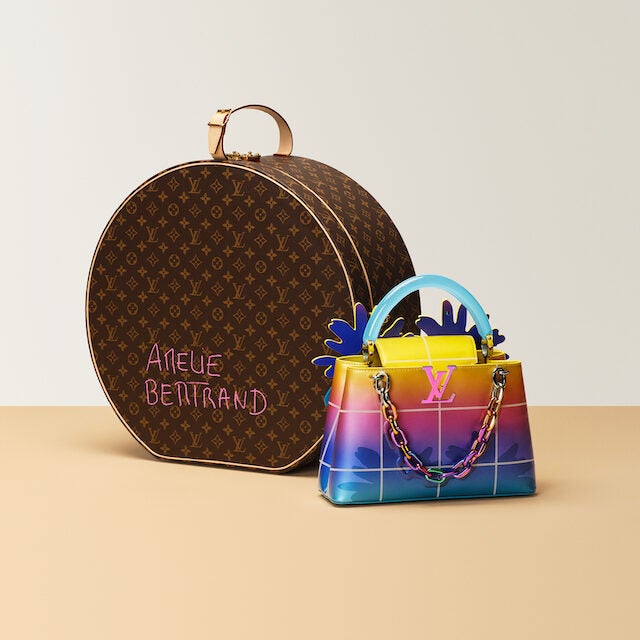 Utilizing rare materials and painstaking techniques, each Artycapucines bag is not just an expression of the artist, but also a symbol of the Maison's commitment to innovation and nurturing contemporary artistic talent.
Every piece is individually signed by the artist and presented in a monogrammed Louis Vuitton Boîte Chapeau – a modern interpretation of a classic LV hat box – which will also be uniquely customized.
Contributing artists include Amelie Bertrand, Zhao Zhao, Jean-Michel Othoniel and Tschabalala Self.
[See also: What is Quiet Luxury?]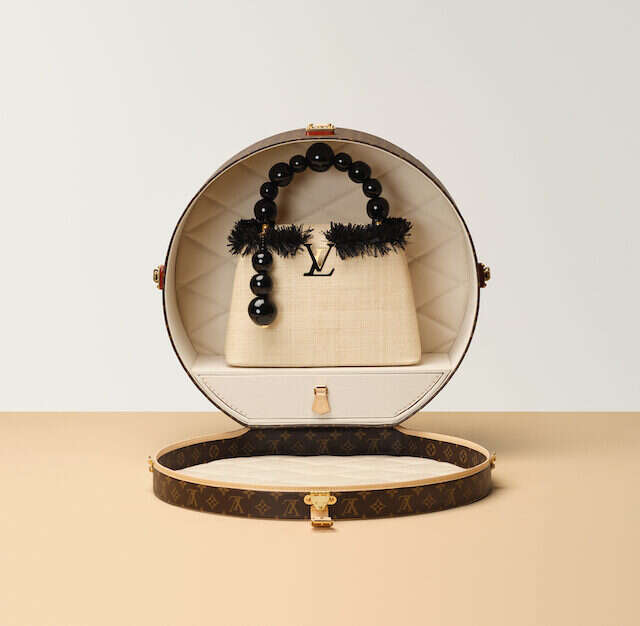 Louis Vuitton will donate all net proceeds from the auction to a charitable cause of the artist's choosing, with the beneficiaries including UNICEF, NYC Public Art Fund, the Safe Passage Project and Médecins sans Frontières (Doctors Without Borders).
In a continuation of the spirit of Gaston-Louis Vuitton – the grandson of the Maison's founder, remembered for his commitment to commissioning public artworks – the entire 22-strong collection will be exhibited at Sotheby's Paris headquarters on Rue du Faubourg Saint-Honoré. Running from July 1 through 5, the exhibit will be open to all.
[See also: Girard-Perregaux Releases New Casquette with Saint Laurent]