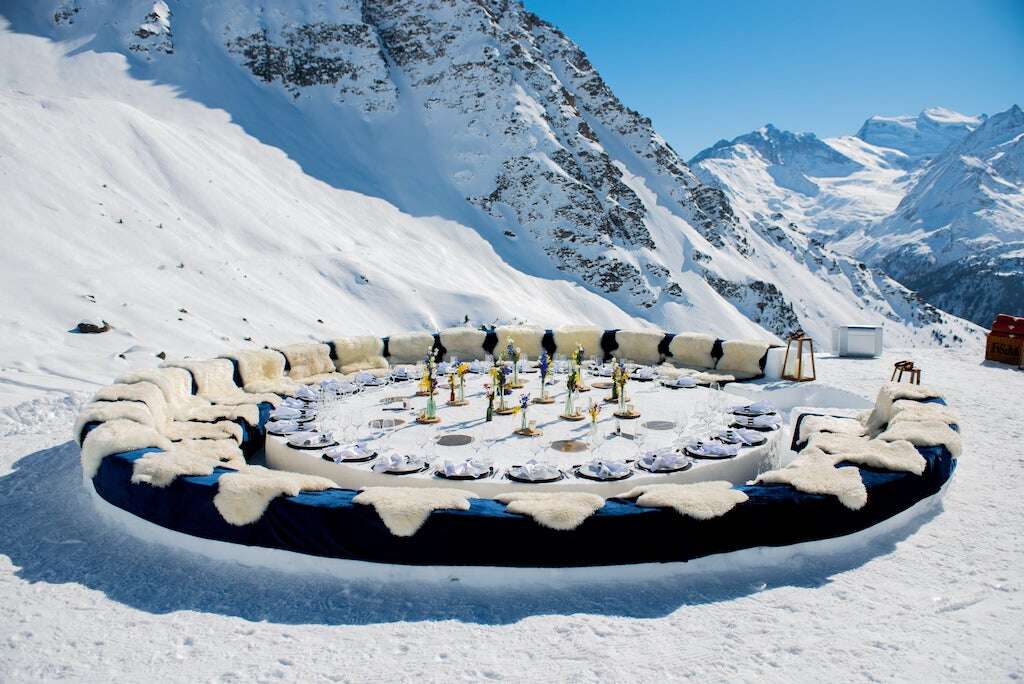 Après-ski is one of the best parts — if not the best part — of any snowy vacation. EnVogue Travel, a new luxury tour operator, specializes in bespoke itineraries — the gastronomic skiing weekends feature the cuisine of celebrated chefs, mostly from lauded Michelin-starred restaurants.
One of these itineraries features a journey to the Alps: You'll ski through the fluffiest powder to a private lunch in the great outdoors; a table will be crafted from snow and ice and dressed in soft blankets and furs to keep you warm and cozy.
A custom tasting menu, crafted by chef Alex Dilling and inspired by the soaring mountain range, awaits. Following the feast, you can continue skiing or head back to your private chalet via dogsled or snowmobile for an afternoon of spa treatments, before tucking into another decadent dinner prepared by Dilling.
From $9,900 per person based on a group of eight. Contact Emma Higgins, founder, mystory@envogue.travel, +44 783 306 3345, envogue.travel