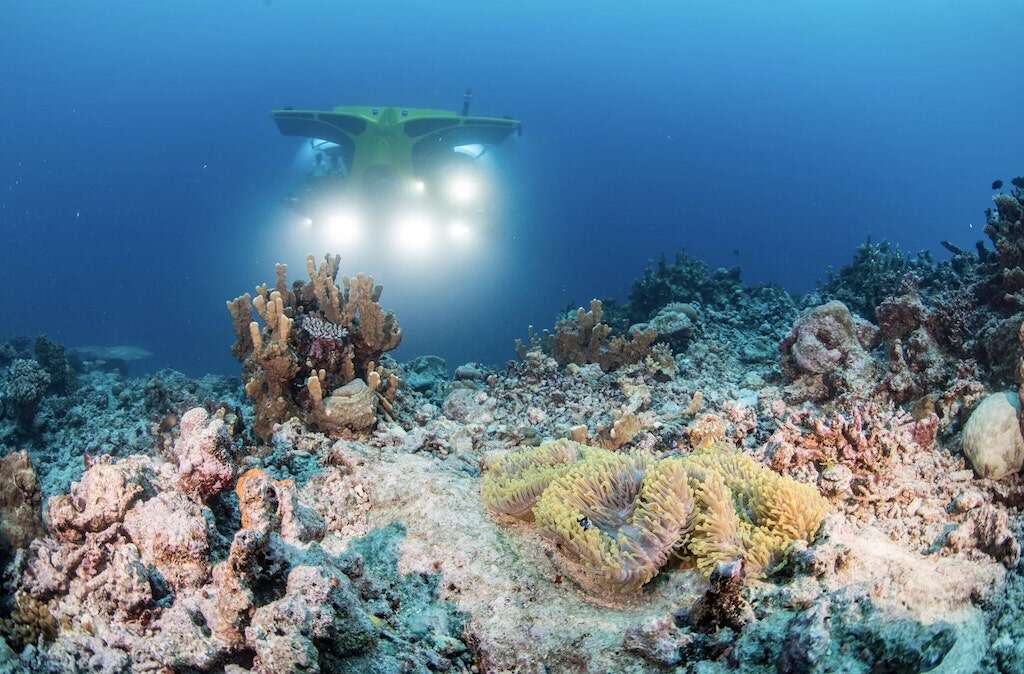 Ocean exploration piques the interest of many an explorer, as there is so much that is still undiscovered. Journey into the deep with Cookson Adventures on board M/Y SuRi in the Pacific Ocean; there's a seven-seat submersible on board.
While the itinerary is your oyster, consider heading to the Lau Group, a chain of around 60 islands (30 of which are inhabited) in the Southern Pacific Ocean. In this seriously remote area, you can embark on a series of world-first diving explorations in some 980-ft-deep lagoons on board the submersible.
In Beqa Lagoon, you'll dive in a submersible in the Beqa Passage — better known as 'Shark Corridor,' as it is home to a vast array of that species, from bulls to oceanic blacktips. The submersible will be mounted with a multibeam echosounder, meaning that you'll be the first member of the public to contribute to 'Seabed 2030,' which is a mission to create a complete 3D map of the ocean floor.
You can also contribute to another mission by tagging oceanic manta rays with the Manta Trust. Two females were found in 2018 (it was previously thought that these enormous rays couldn't be found in Fiji's waters), so the project has been created to research the rays' habits and movement patterns.
While it's believed these endangered rays use well-known migration routes to cross the region, tagging them will help researchers to better understand exactly where they can be found in Fiji.
The data gathered will be the first of its kind in the area, and this project will also help to create a better conservation management for the species not only in Fiji, but around the world.
From $730,600 for 8-12 people for 7 nights. Contact Harry Rowe-Pereira, head of private clients, info@cooksonadventures.com, +44 207 7360 452, cooksonadventures.com