Bentley Motors has unveiled the latest edition in its ever-popular Bentayga portfolio – the Bentayga Odyssean Edition – which is proudly touted as the most sustainable in the range.
Following the launch of the first Odyssean Edition in 2021, which joined the Flying Spur family, the Bentayga Odyssean Edition retains the high-performance SUV capabilities and pairs them with Bentley's advanced sustainable technology for a glimpse into the future of luxury vehicles.
The launch of the newest Bentayga, which is strictly limited to just 70 examples, takes Bentley's hybrid model portfolio to 50% of its complete range, advancing the manufacturers' admirable ambitions to become fully hybrid by 2025.
[See also: Horizon: The Macallan Reveals Debut Product with Bentley]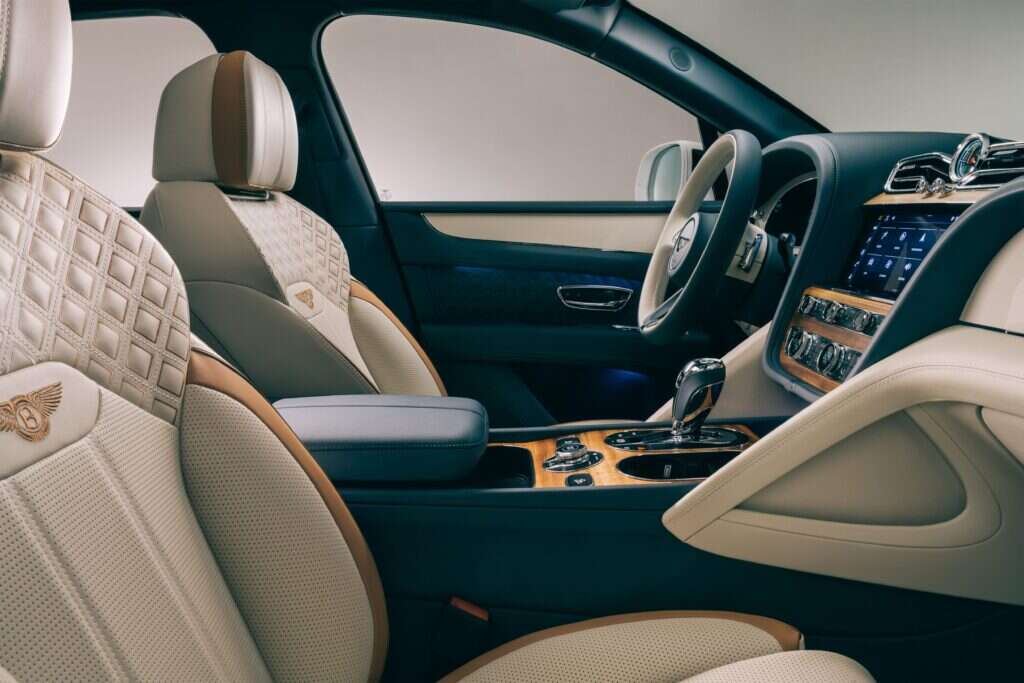 The 3.0-litre TFSI V6 petrol engine combined with the 100 kW electric motor allows the newest Bentayga to hit 0 to 62 mph in a mere 5.3 seconds, with a formidable top speed of 158mph. Electric mode can be solely relied on for journeys of up to at least 28 miles (an advance on the Flying Spur Odyssean Edition's electric range), with a dedicated button allowing for easy transfer between the three electric modes – EV Drive, Hybrid Mode and Hold Mode.
Each mode is tailored to suit different driving conditions – from longer trips to shorter, inner-city journeys – in order to smartly optimize energy efficiency and maximize electric range.
While electrified power is becoming par for the course, the British automobile manufacturer has also embodied its sustainable future in the new Odyssean Edition's interiors. The center console's open-pore Koa veneer, for example, not only allows the wood's natural texture to shine through, but also uses 90% less lacquer than traditional veneer.
[See also: The Best Luxury Cars of the Year]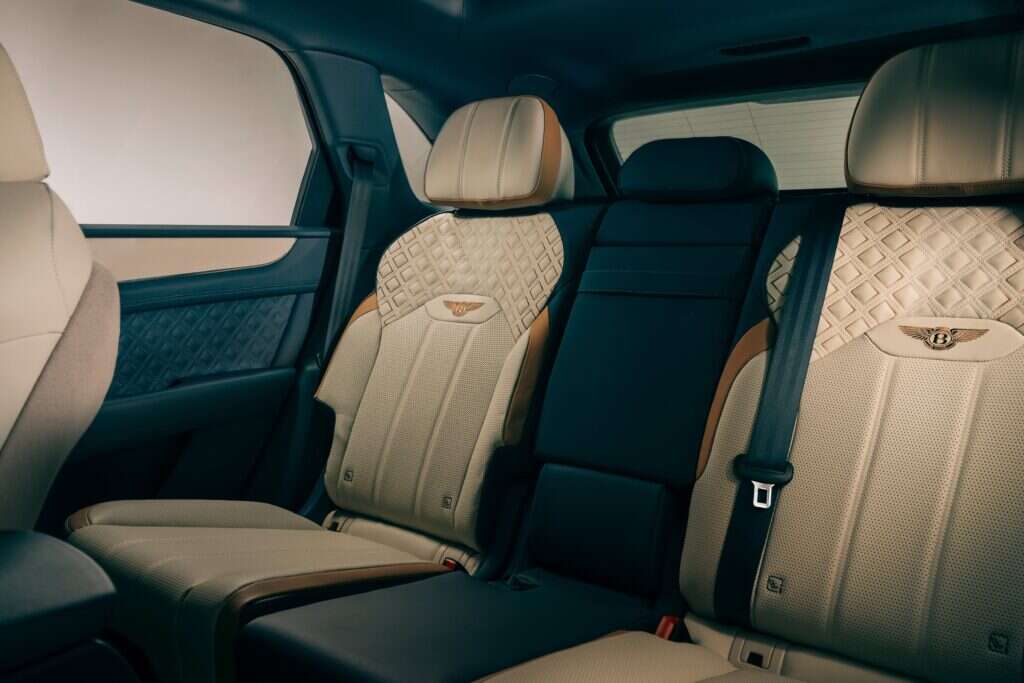 The interiors also benefit from panels of 100% British wool tweed, with artfully blended tonal threads twisted into a distinct yarn that is unique to Bentley. Sitting alongside these panels is natural, sustainable leather, chosen for its durability as well as its eco-credentials.
Accents are in a neutral hide, with customers invited to choose from five additional interior tones. The Bentayga Odyssean Edition also benefits from the same ombre embroidery style used in its Flying Spur predecessor.
The exteriors pose more potential for customization. While Bentley's celebrated design team has curated a palette of six colors, each of which has been selected to compliment the Pale Brodgar accents. However, for those who want to stand out from the crowd, there's also the chance to delve into Bentley's 60-strong exterior color palette.
The Elite Traveler Holiday Gift Guide features over 100 ideas across 10 categories. Visit the Elite Traveler Holiday Gift Guide here.