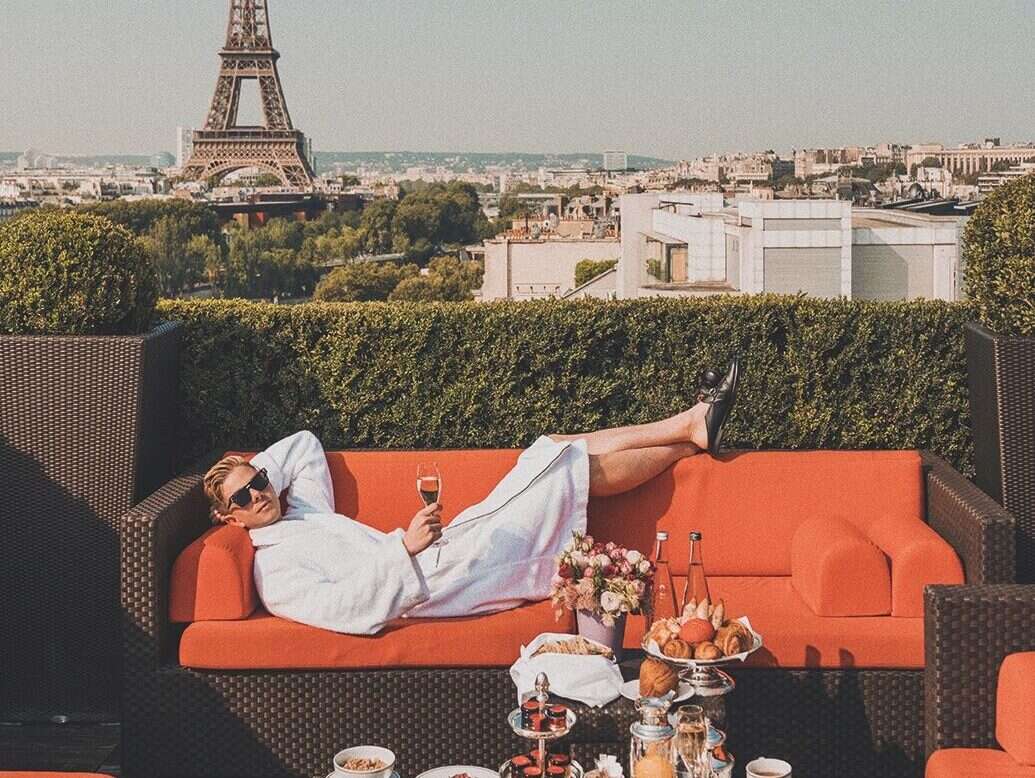 Assouline's newest addition to their bestselling Travel Series, Plaza Athénée, takes readers behind the scenes of one of Paris's most luxurious hotels. Set for release in November 2023, the stunning hardback is a first for the series, spotlighting a single hotel rather than a selected locale.
Using a combination of wondrous stories from French Academy member Marc Lambron and captivating photographs captured by Oliver Pilcher, Plaza Athénée opens the hotel's mysterious Avenue Montaigne doors, transporting the reader into a world of Parisian luxury.
With a roster of collaborators that includes some of the world's most respected brands, artists, photographers, writers, and designers, Assouline is renowned for turning its passion for culture and travel into exquisite, display-worthy hardbacks.
This book is no exception, an artwork in itself, sporting a deep red cover embellished with gold detail and the iconic Assouline font; a beautiful addition to any chic home library or coffee table. 
[See also: The Dorchester Dazzles After Extensive Revamp]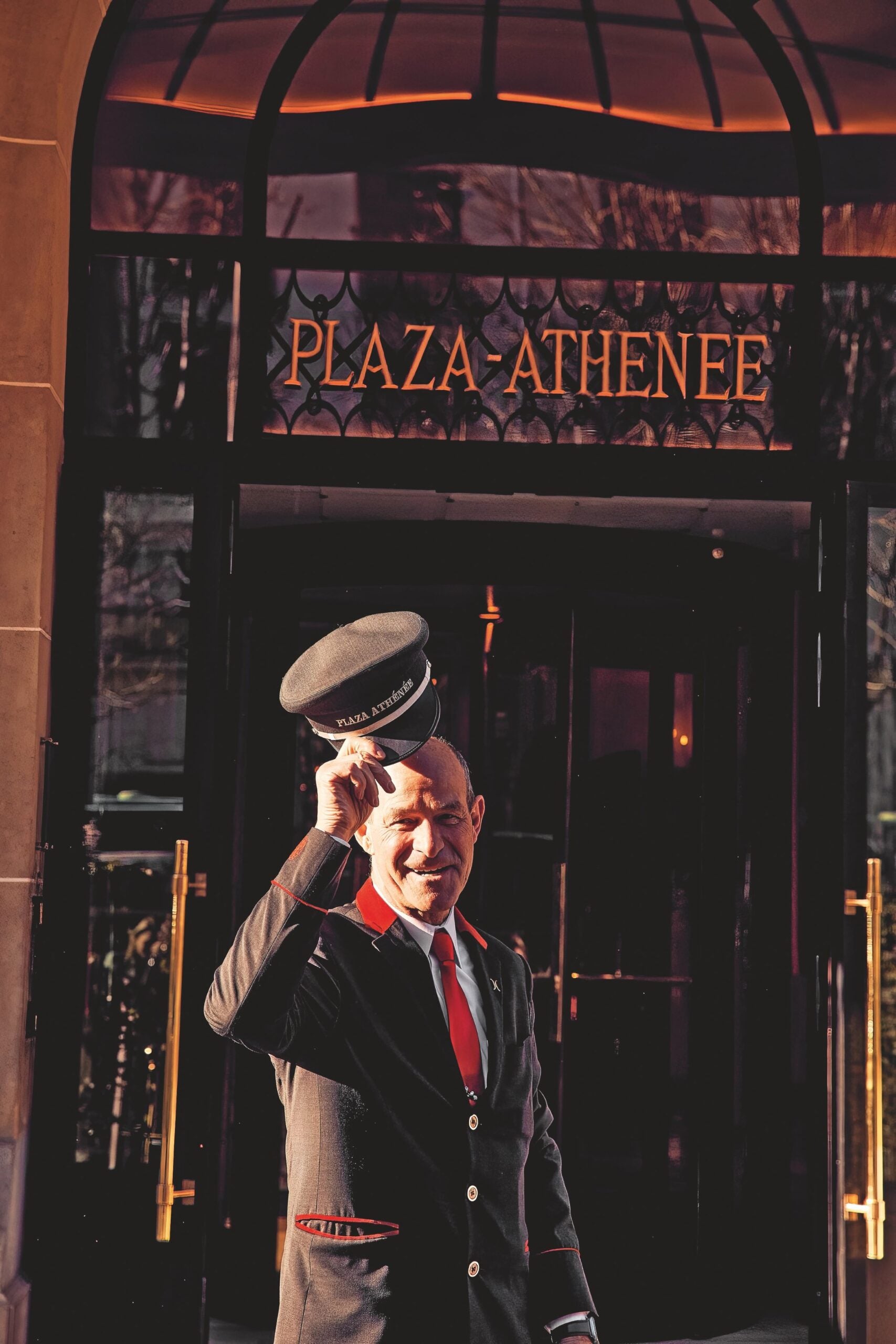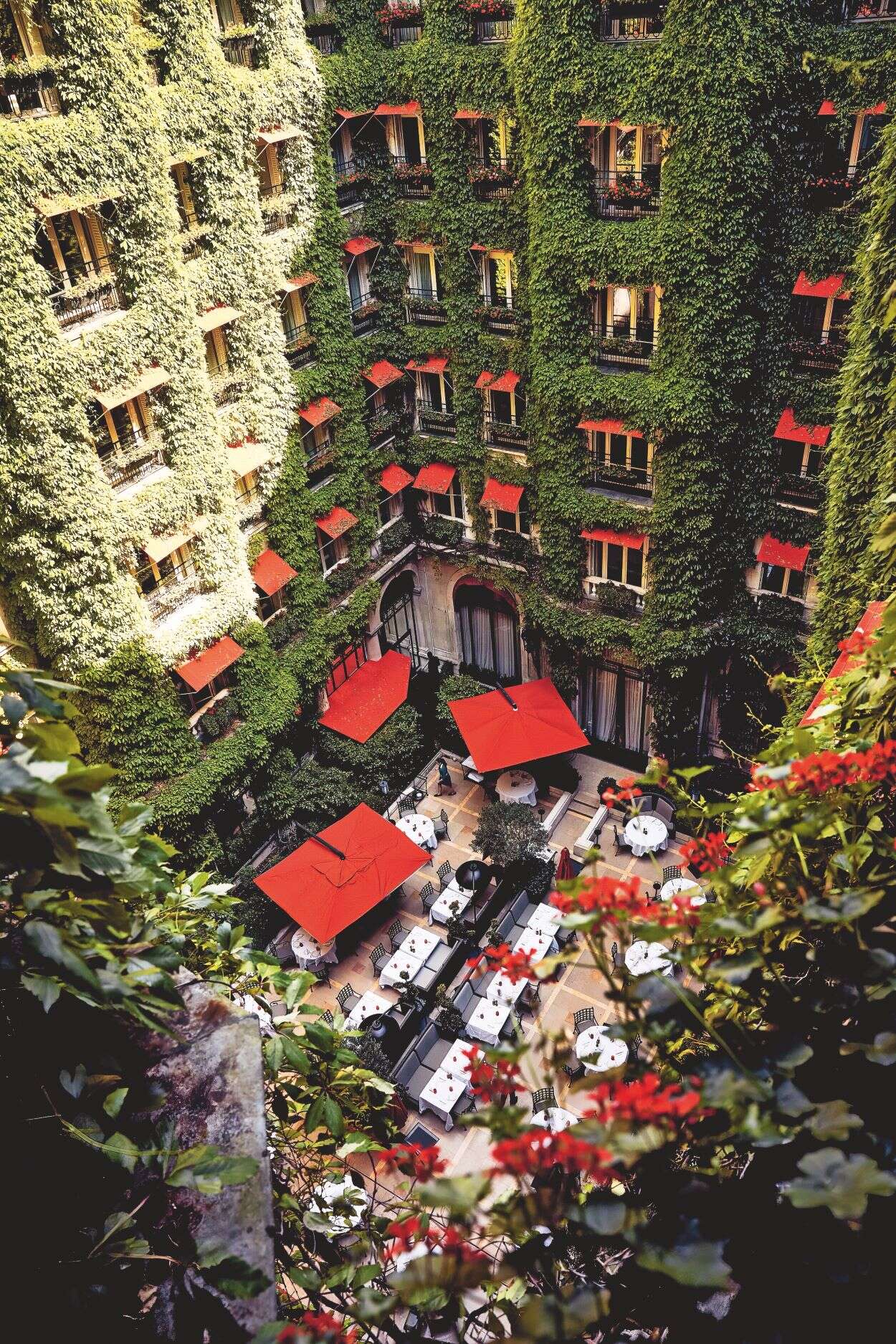 The book features an exclusive introduction by the hotel's Michelin-starred chef Jean Imbert, who has overseen the restaurants of the hotel since June 2021. 
"The Plaza is a city within a city. It's the heart of six hundred people that is beating day and night. It's where I've put all my heart, all my memories, all my crazy ideas," said Imbert. 
A favored choice of the celebrities and international elite, with 270,000 sq ft of apartments, restaurants, bars, terraces, and creative spaces, it is no wonder Assouline chose to dedicate an entire book to this fascinating hotel.
Throughout the pages, readers can wander through the grand interiors, open doors to the most luxurious suite in Paris, and learn about the refined cuisine of each restaurant. 
[See also: Our Pick of the Most Beautiful New Books from Assouline]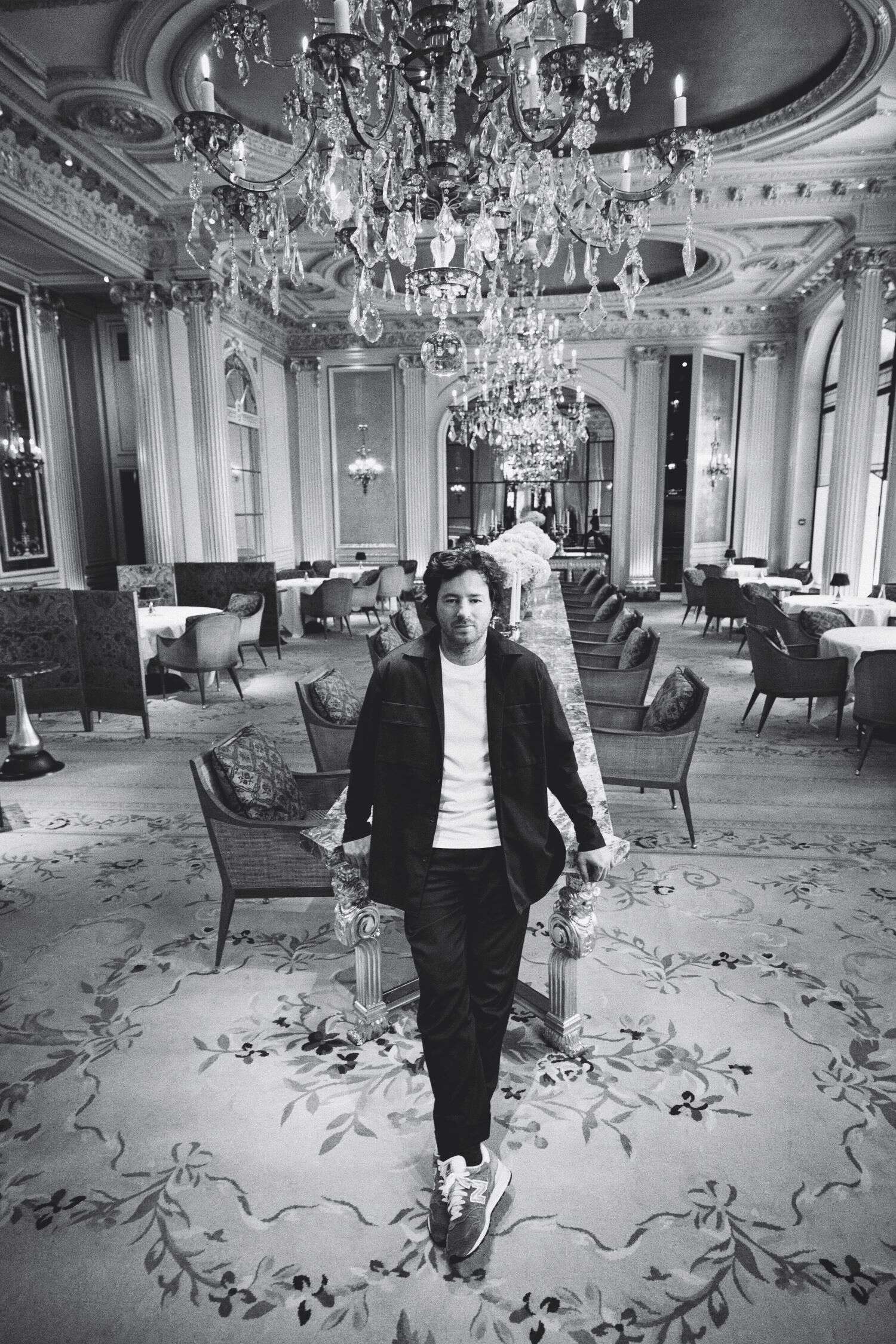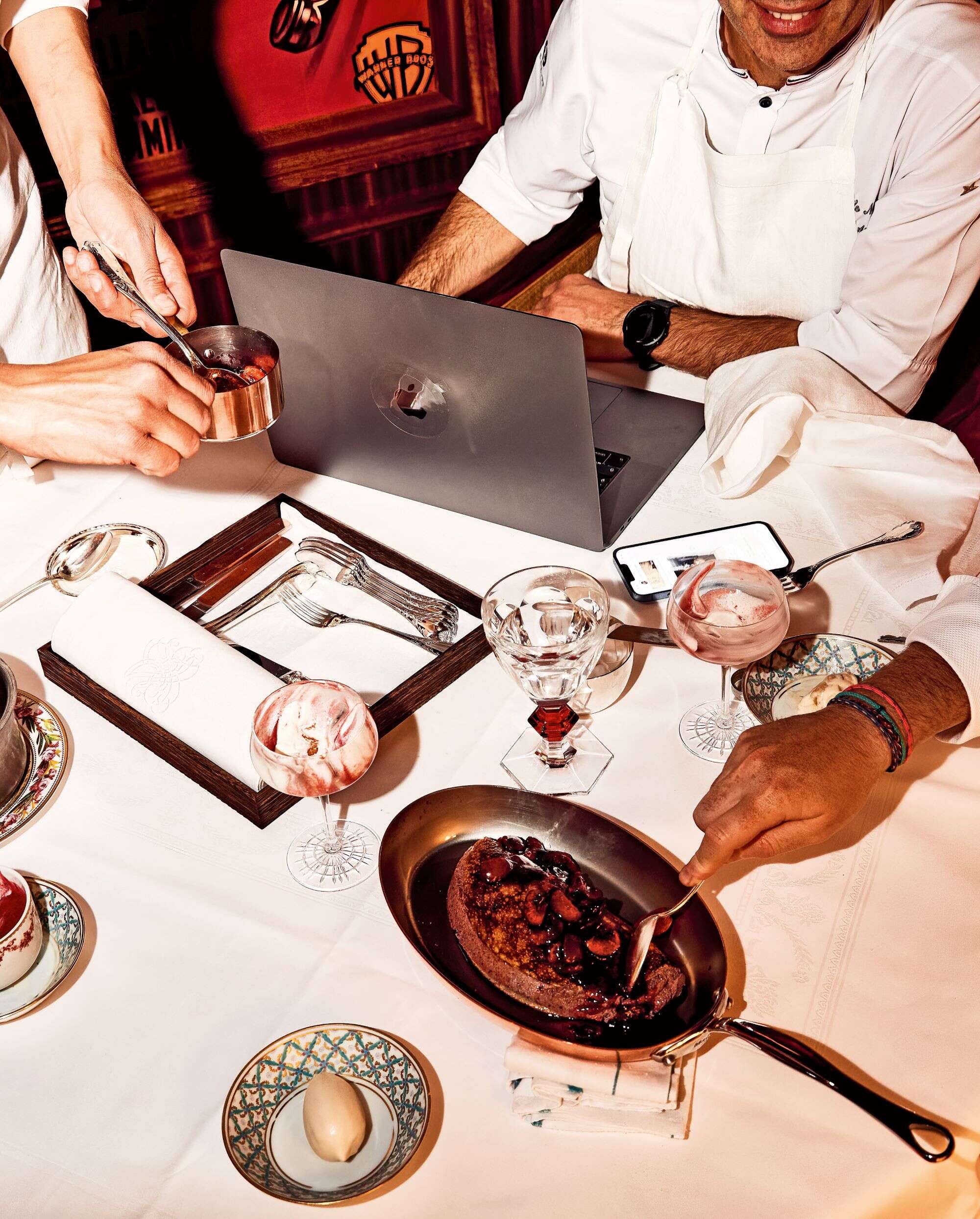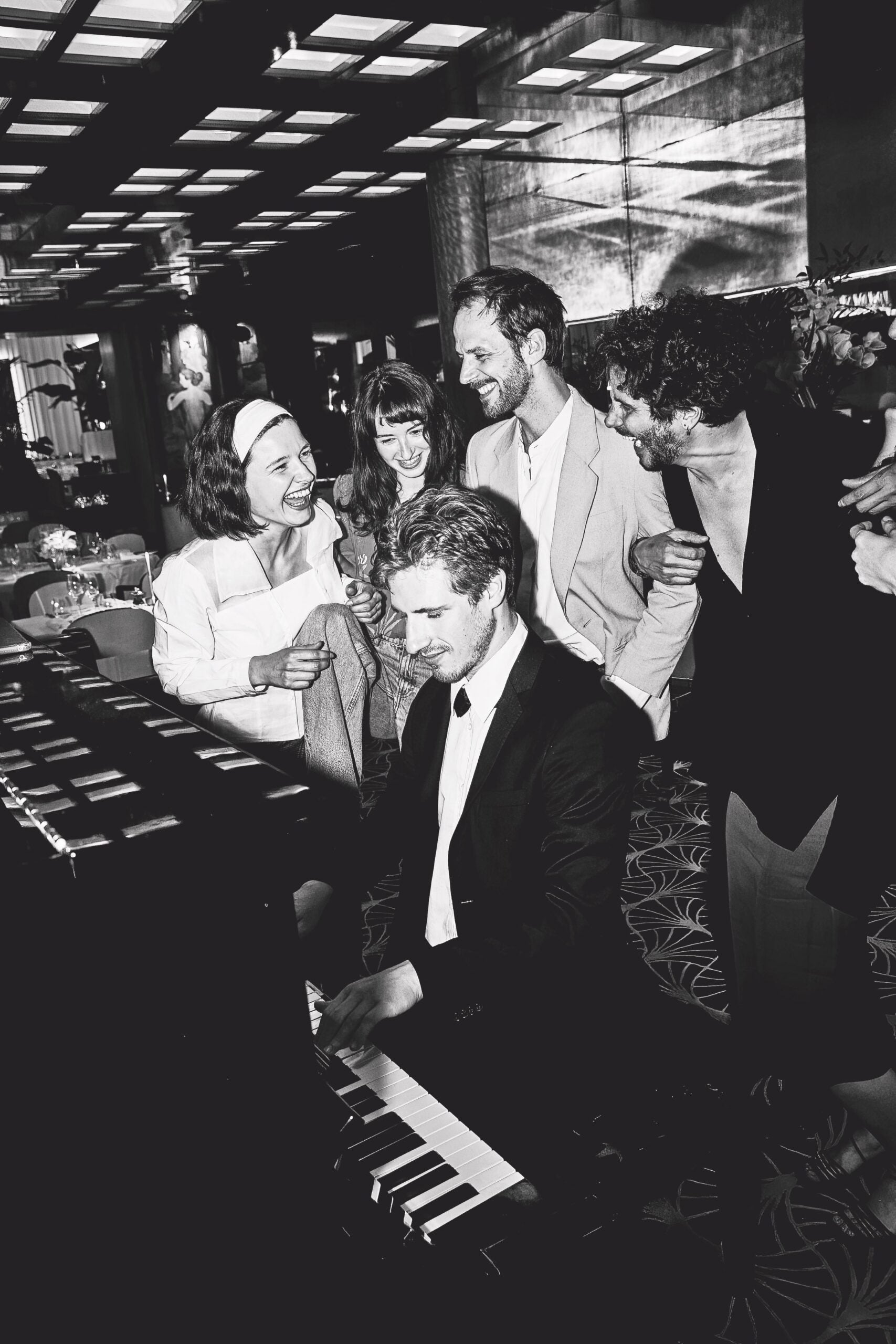 From Jean Imbert au Plaza Athénée and La Cour Jardin to the Dior Spa and Le Relais Plaza, the hotel is a cultural emblem at the heart of the effortlessly chic, awe-inspiring capital city. The book accurately captures both the individual and cultural impact this Parisian palace has had on the world, presenting its epic history within the pages of a captivating hardback.
[See also: The Best Luxury Hotels in the South of France]