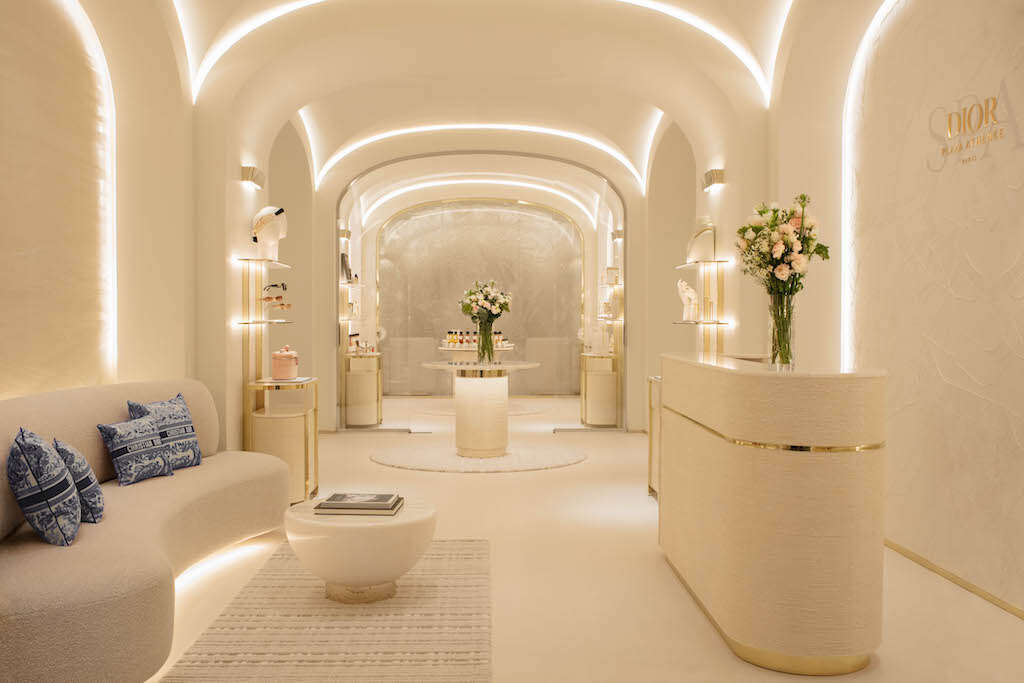 Once again proving its undisputed status as one of Paris's finest hotels, Plaza Athénée has re-vamped its wellness offering with the re-opening of its Dior Spa following extensive renovation.
Since first opening in 2008, the Dior Spa at Hotel Plaza Athénée has become an icon of Parisian wellness and marked a coming together of two esteemed luxury brands. The space has re-emerged following a complete re-design of its five individual treatment rooms, couples' suite, sauna and hammam, with a host of new treatments to boot.
[See also: Maison Proust Paris: A Modern Hotel From the Belle Époque]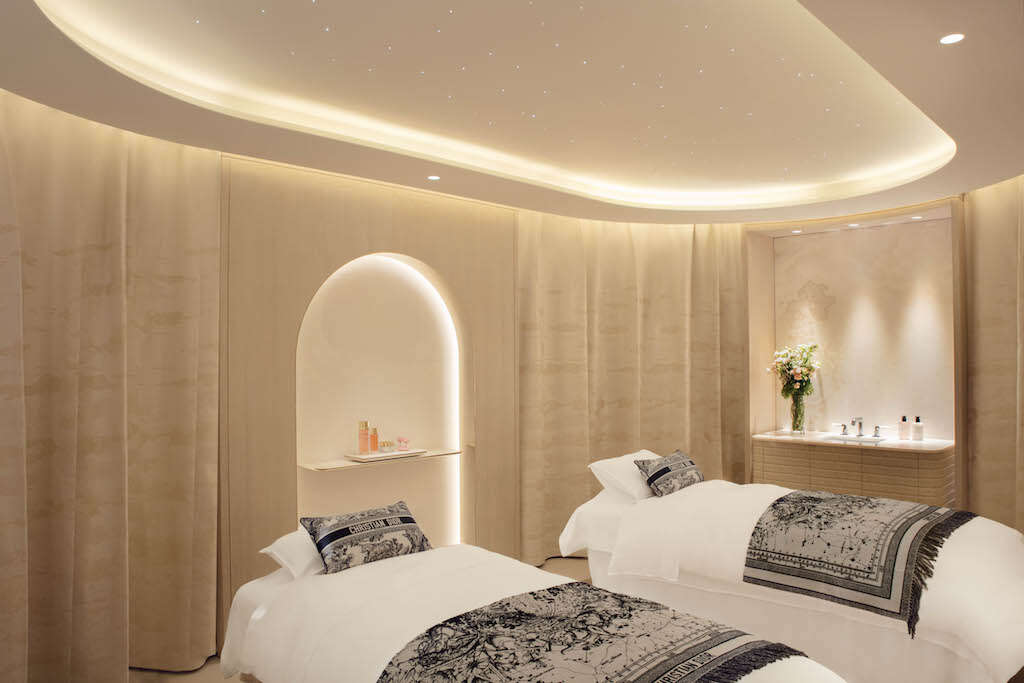 Exuding an intimate, exclusive feel, the spa is intended to act as a calm sanctuary away from busy city life and combines cutting-edge treatments with expert wellness techniques to promote a holistic take on wellbeing. Despite its subteranean location, the space feels bright and welcoming thanks to smart use of recessed contour lighting and artful arched ceilings.
A key highlight of the refurb is the new Dior Light Suite – a first in a Parisian Palace spa – which offers targeted light therapy. Designed to synchronize circadian and chronobiological rhythms, the treatment is intended to influence overall daily wellbeing, energy levels, sleep patterns and skin health.
The new Dior spa now offers three exclusive treatments that utilize light therapy, each tailor made to use different light intensities that emulate the natural light of the sun. The Recharge, designed to awaken body and mind, imitates the glow of dawn before gradually intensifying into midday sun.
[See also: The Transformative Retreats That Are Redefining Wellness]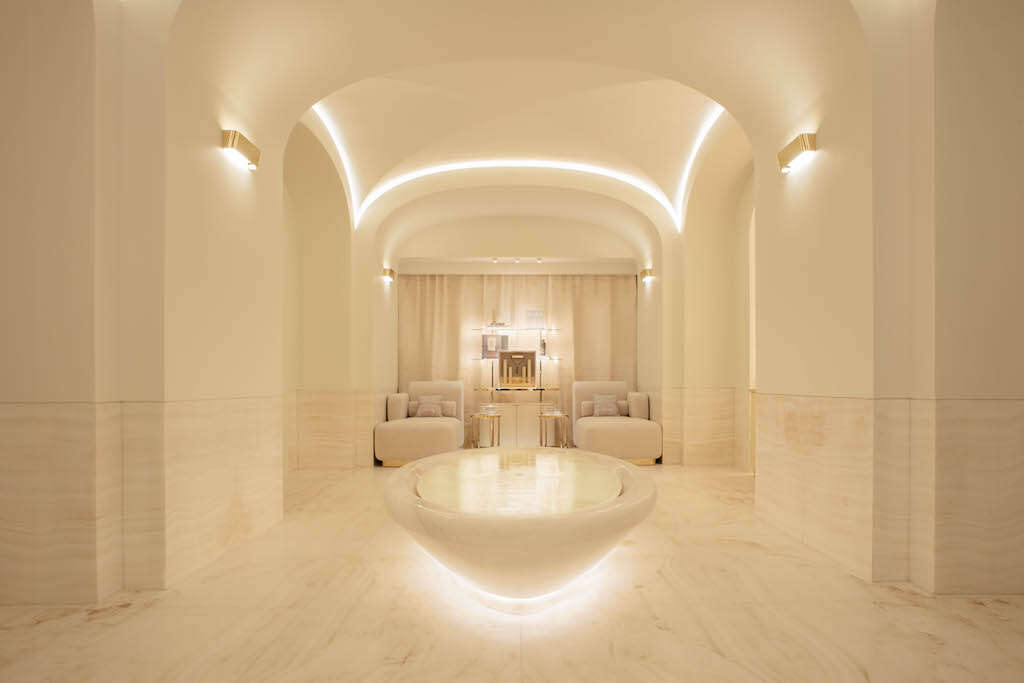 The Recover treatment, on the other hand, combines restorative massage techniques with the bright lights of day gradually fading into amber twilight to promote recovery. Finally, Rest emulates sunset as a gentle pre-bedtime treatment that encourages a restful night's sleep.
Joining the new Dior Light Suite is a relaxation area where guests unwind pre- and post-treatment and enjoy fruit juices and herbal teas. There is also an all-new fitness studio, offering space for individual training, with classes on offer including yoga, Pilates and meditation. 
[See also: Moët Hennessy Opens Cravan Cocktail Bar in Paris]