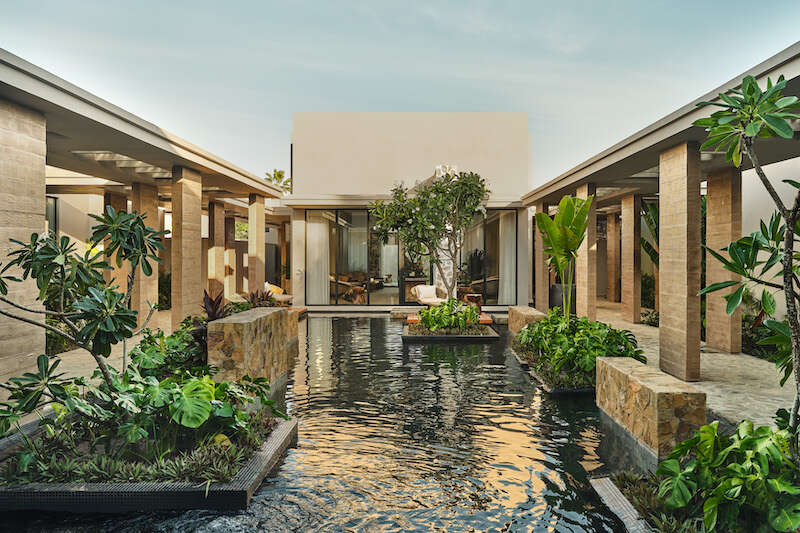 Susurros Del Corazón – part of the exclusive Auberge Resorts portfolio – has debuted its all-new spa concept: ONDA. 
Set to be the largest spa on Mexico's Bahía de Banderas, a bay that incorporates both Punta de Mita and Puerto Vallarta, Auberge has grand plans to move away from conventional wellness principles at ONDA, and instead incorporate a more fun and less serious approach to wellbeing.
"Susurros, at its core, is a place with a relaxed and playful nature. We wanted to extend that feeling into the spa and bring out the fun in wellbeing" said Vivianne Garcia-Tunon, global vice president of wellbeing, Auberge Resorts Collection.
[See also: Inside Six Senses Kaplankaya's Super Spa]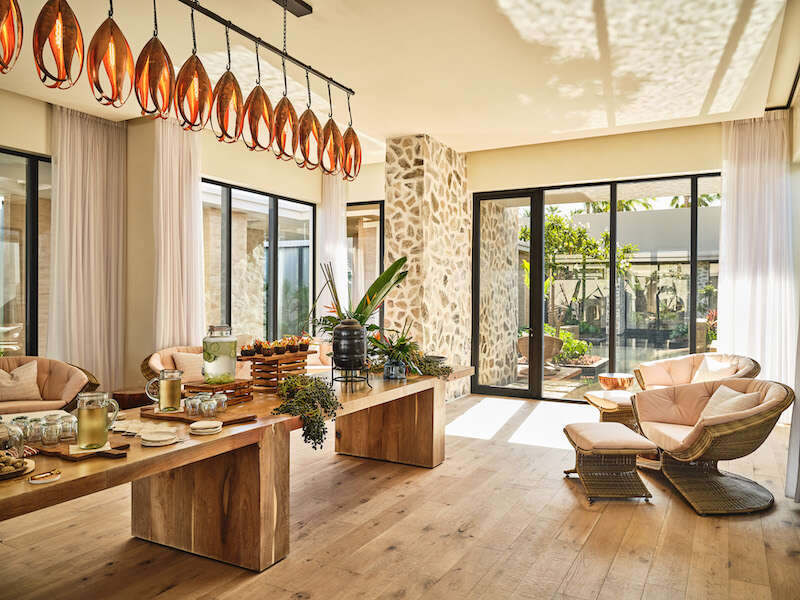 "In Mexico, a person with a great vibe and positive energy is referred to as someone with a great 'onda.' Every offering from the modern ancestral vibrational bath to the signature 'Las Ondas' treatment will help our spa guests harness that spirit." 
The retreat is hidden away in a serene environment where the jungle meets the Pacific Coast. Designed by acclaimed interior designer Paul Duesing, ONDA has been carefully imagined to celebrate the raw Mexican landscape and artfully showcases local flora and enviable climate via organic materials. Notable features include cacti walls and antique Mexican pieces such as large Oaxacan ceramics.
[See also: The Transformative Retreats That Are Redefining Wellness]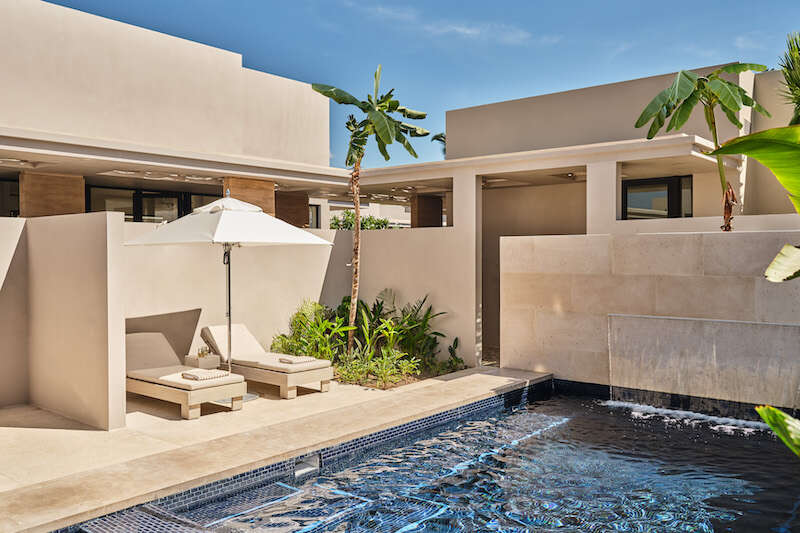 Eleven treatment rooms – including a double suite, complete with private plunge pool and lounge – are spread across the 34,900-sq-ft spa, with additional amenities including a vitality pool, steam rooms and a sauna. The new ONDA spa also features two health-focused dining outlets.
Embodying its focus on joyful well-being, ONDA's treatment menu is diverse, ranging from nourishing full-body rituals using native ingredients and techniques to innovative scalp and hair programs. Far from being solely aesthetics-led, these treatments subscribe to the belief that focusing on the crown can release overall body tension.
To complement this comprehensive list of services and treatments is a rotating calendar of visiting practitioners, specializing in a wide range of meditative rituals and movement classes – from yoga and salsa classes to sound baths and meditation sessions.
[See also: Eveylaa: Inside Velaa Private Island's New Center of Wellbeing]