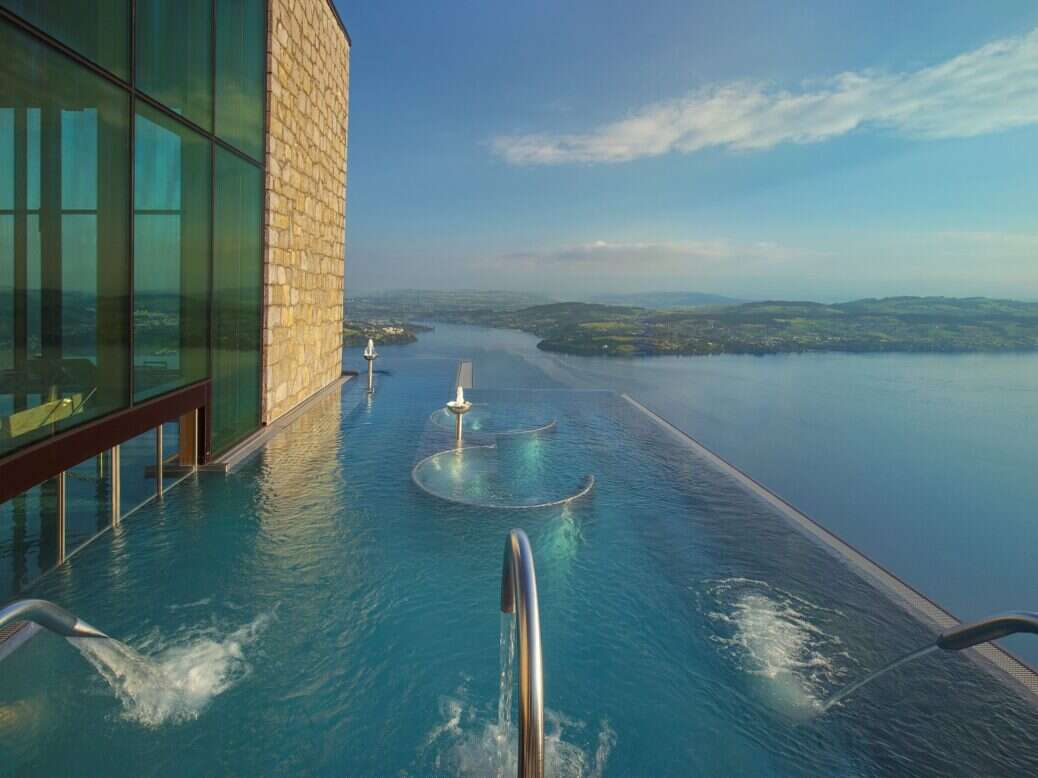 Blame it on the pandemic — or perhaps thank the pandemic — but people have begun to think of spas differently. In 2023, spas have become a portal for transformation in all its range of meaning, whether mind, body, spirit or all three combined. No longer just a place for a romantic couples' massage or a skin-smoothing sugar scrub, spas stand at the forefront of what philosopher Eckhart Tolle calls creating "a space for transformation to happen, for grace and love to enter."
Redefining the wellness retreat to be something as simple as sitting by the sea, hypnotized by the sound of the waves or wandering through a garden, spas also provide a safe place to change direction or try something new, supplying the tools to make new habits for a lifetime or simply allowing for guilt-free disengagement from the infernal ding of texts and whir of social media.
In a clamorous world that spins out of control with work, stress and responsibility, a spa can simply give us quietude and a moment of peace — or that "space" as described by Tolle. While record numbers of jet-set travelers have reported booking wellness travel for this summer, those salutary holidays may include weeklong detox programs, a foray into a new culture, a med-spa procedure and recovery week, the chance to shift into holistic awareness, or the opportunity to step out of a safety zone. From immersing in Ayurveda and yoga in India to learning to intuitively connect with a horse in Arizona, to walking the garden with a chef in Mexico to delving into sauna culture in Switzerland, these inspirational, trend-setting spa destinations have a safe place waiting for you.
[See also: The Best Urban Spas of 2023]
Ananda in the Himalayas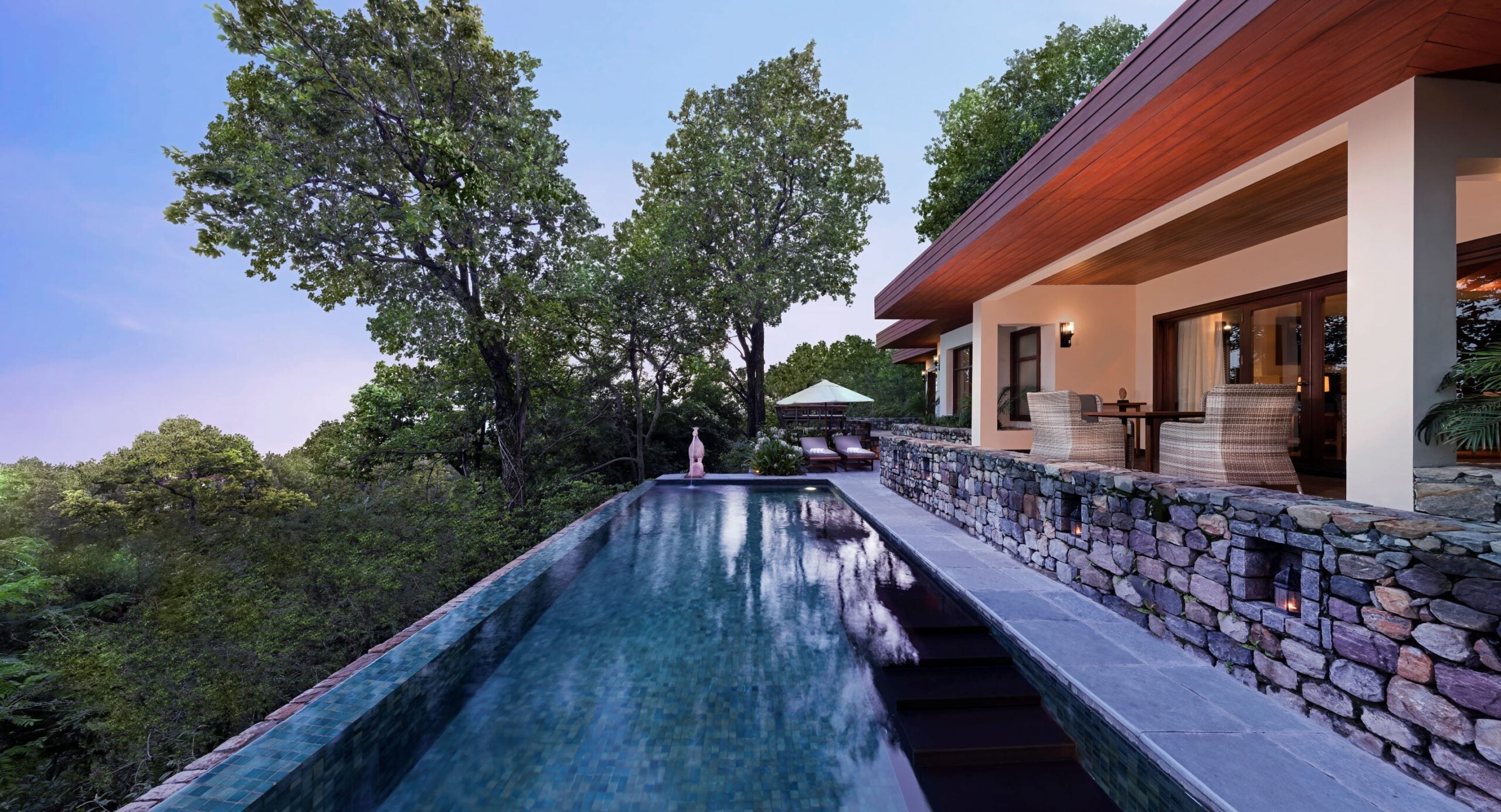 Breathtaking views of the holy River Ganges and the sacred city of Rishikesh, 100-acres of garden space for yoga practice, peacocks galore, a looming Maharajah's palace, and a sprawling 25,000-sq-ft spa building with 24 treatment rooms combine to convey guests to an exotic world of 10,000-year-old Ayurvedic cures. Enlisting yoga, meditation and treatments appropriate to one's dosha (your element-related body type: Pitta, Vata or Kapha), this elegant retreat aims to supply harmony and grounding during your stay.
After a consultation with a staff Ayurvedic doctor, you'll receive a customized program drawn from more than 80 treatments and activities, personal meditation and yoga instruction, as well as a menu plan prepared for your personal dosha. Experience Ayurvedic rituals such as Shirodara (an oil-forward massage that focuses on your 'third eye' with enlightening results) and Kyu (a Tibetan practice that employs hot Himalayan salt poultices infused with cardamom and lavender) or traditional Chinese medicine in pursuit of goals from rejuvenation to immunity.
New this year, Ananda's Sleep Enhancement Program addresses paucity of sleep, something experts consider a worldwide phenomenon. In 7-, 14- or 21-night stays, sleep-deprived guests have the chance to take the night back as they adjust their meals to match their body type, practice breath work, meditation and yoga (including sunset Yoga Nidra), and partake of spa treatments aimed to eradicate emotional and physical symptoms that cause sleep problems, bringing balance back to the body. 
From $1,180 per night. Contact reservations@anandaspa.com, +91 116 121 0000, anandaspa.com
[See also: Jamshyd Sethna is Bringing the World to a Different India]
The Ranch Malibu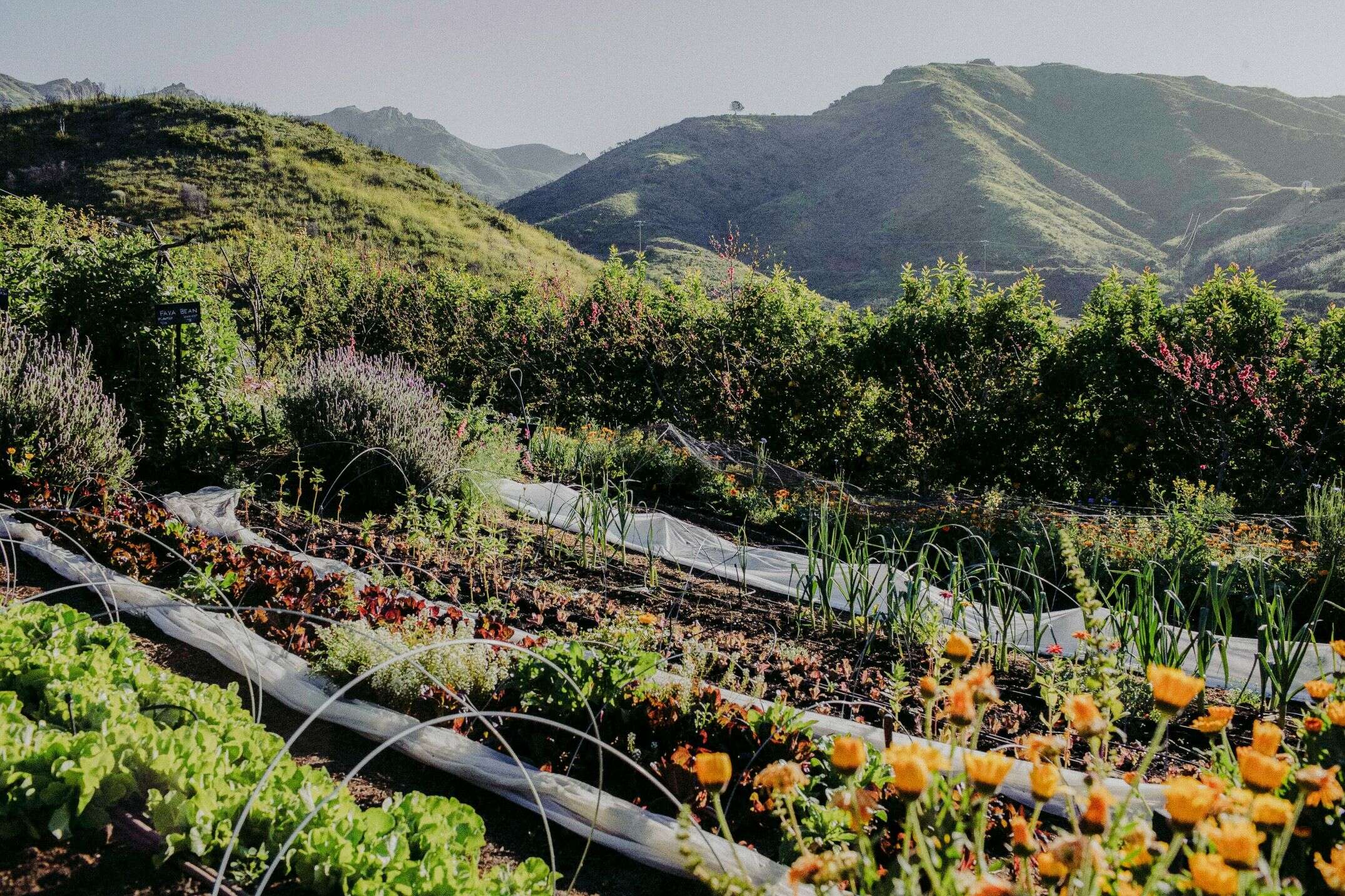 When you're ready to make something happen fast, even prepared to test your mettle, head to The Ranch, an upscale hideaway that's less about the luxurious cabins than the program Set on a bucolic working farm immersed in quiet nature, but just a short distance from the contrasting decadent hedonism of day drinking, latte swilling, beachy Malibu. Here, you'll have no alcohol, meat or dairy products, soy, gluten, or caffeine. Meals will be organic and creative, made with products grown on-site.
By the second day, the signature snack, six almonds sprinkled with black sea salt, will feel like a sinful indulgence. You'll be grateful for them and for the zen way you're taught to employ all five senses as you devour each nut, surprised to discover that six is all you really need to keep going. At The Ranch you'll learn, among other things, what you can live without and how good that makes you feel. You'll be so tired at night you'll sleep, you'll wonder why you ever spent time on social media, you'll feel energetic without caffeine and you'll leap joyfully through the day. In programs that range four to seven days, you'll hike four hours a day, get massages and have time to ruminate on life.
You'll end with  astonishing results — lost inches, more muscles and more resolve. Ideal for brides-and-grooms-to-be, executives needing to recalibrate, extreme fitness buffs looking for fun, people who have lost their way in the ranks of healthy living, and anybody yearning for group support in resetting their lifestyle with a bang.
From $7,600 per person per week. Contact guestrelations@theranchmalibu.com, +1 888 777 2177, theranchmalibu.com
[See also: The Best Wellness Retreats in the US]
Miraval Arizona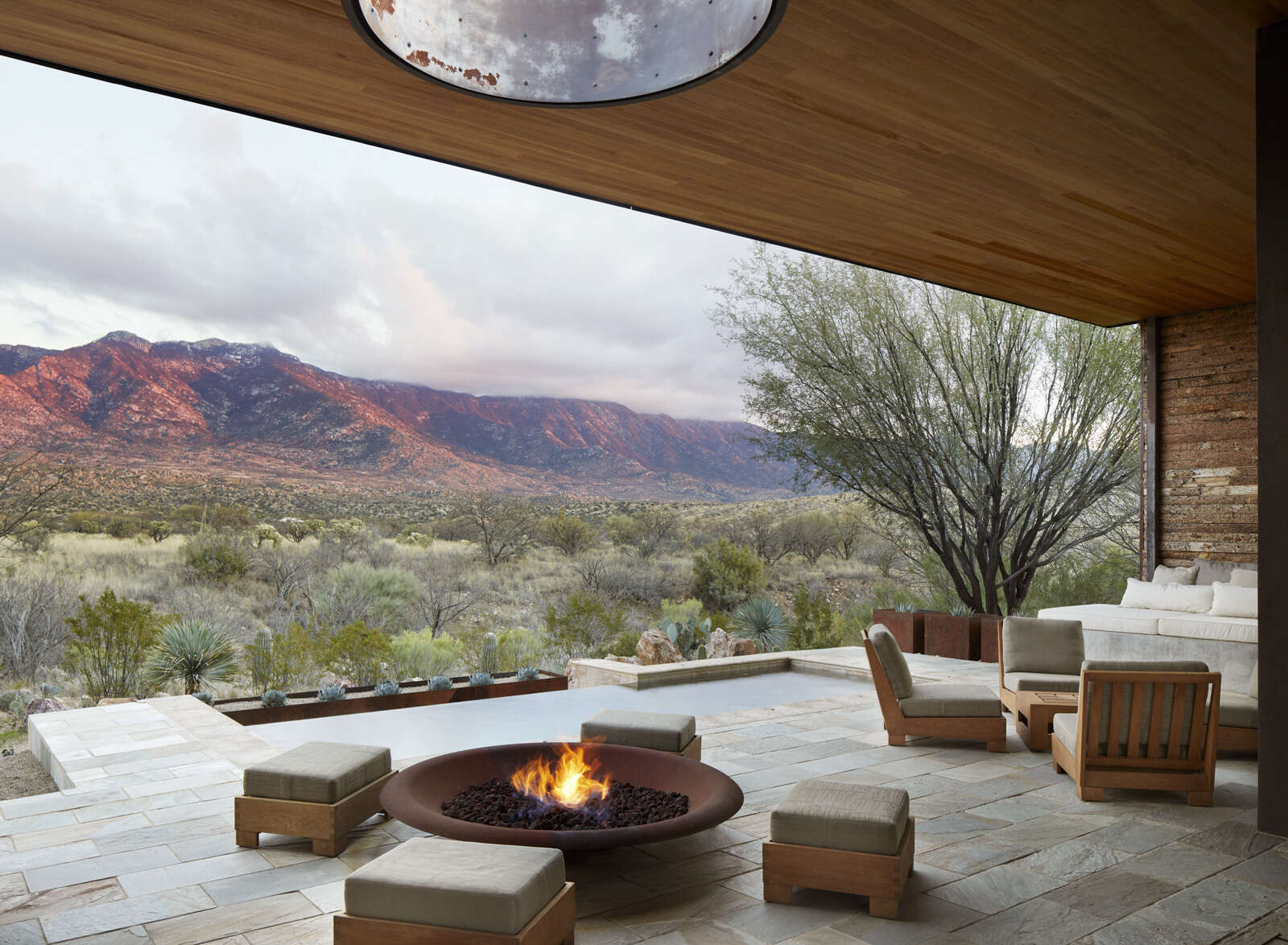 Long a place to escape into the desert to recast — or at least re-evaluate yourself —  tony Miraval, a sleek retreat on a swathe of 400 glorious Sonoran Desert acres, north of Tucson, has been fortifying souls since 1995 beneath the purple-hued light of the Santa Catalina Mountains. Like most marvelous places, it began as a personal sanctum, later shared with heartfelt generosity via 146 guest rooms designed to harness the drama of the desert.
Meant to awaken balance and healing, this flagship Miraval hasn't strayed away from edginess. While offering all the direct ways to assuage grief, addiction, disconnectedness, and offer repose and balance, it also tempts guests with exploring new, even sometimes scary activities. At Miraval, guests can bolster their self esteem, open their minds, and gain peacefulness with more than 120 varied activities from mountain biking to morning hikes to aerial yoga to past life regression workshops.
Adrenaline-boosting options, such as zip lining or tight rope walking above the cacti-peppered terrain, and reflective options, such as walking a labyrinth, joining instructive sessions in cookery or creativity to round out stays. Equine activities remain a mainstay. The Way of the Archer, a highlight this summer, teaches mindfulness, breath work, intention and focus through archery.
From $800 per night. Contact arizona.experience.planning@miravalresorts.com, +1 855 234 1672, miravalresorts.com
[See also: Taholistic: A Month of Wellness at Edgewood Tahoe Resort]
Burgenstock Resort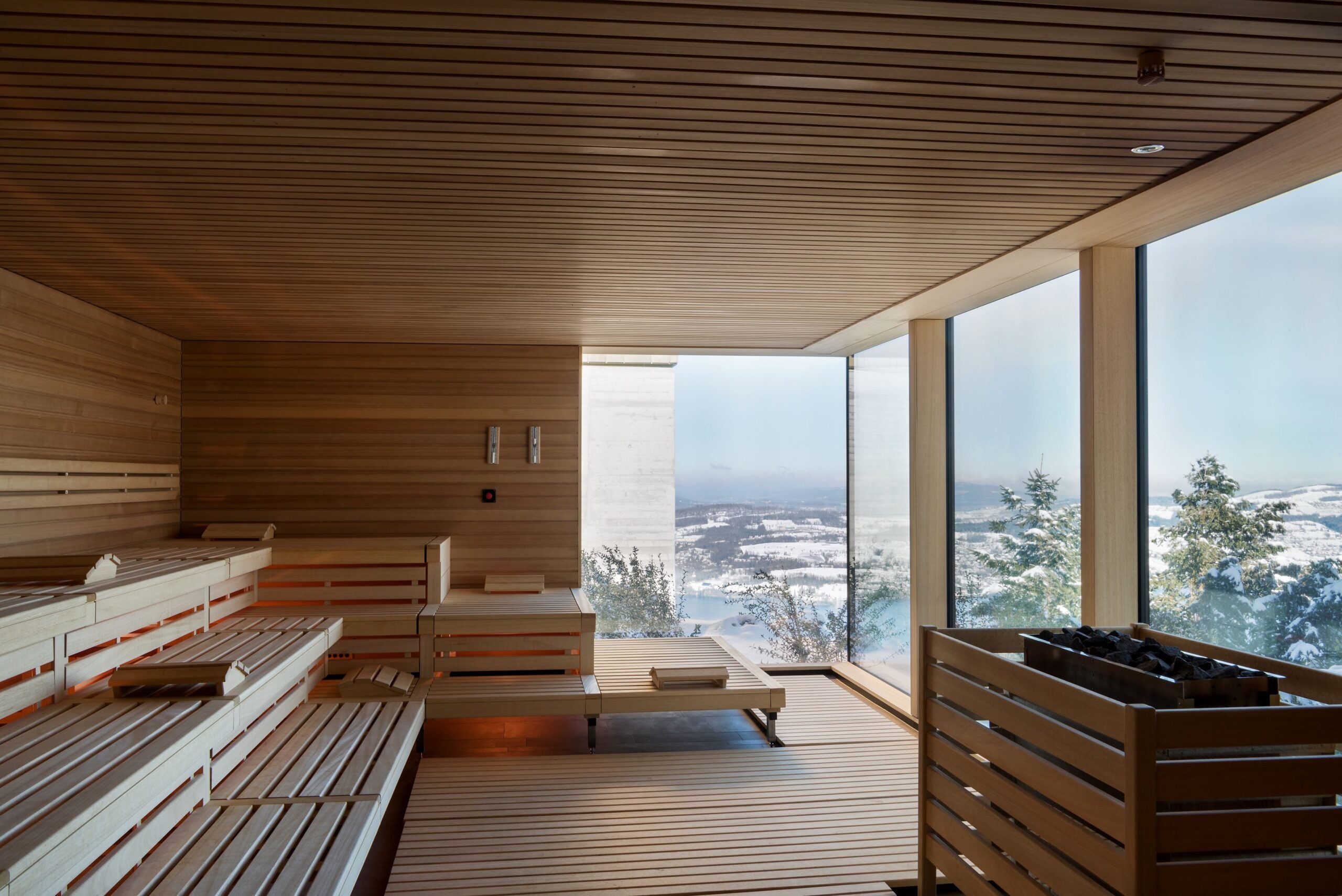 Your inner metamorphosis begins as you cruise on glistening Lake Lucerne, accompanied by swans aplenty, toward Burgenstock, a village-like resort that was once home to Audrey Hepburn. It straddles a mountain cliff top and is surrounded by acres of pine trees and a wildflower-flecked meadow, full of bell-bedecked cows. When you disembark from the boat and board an old-style funicular to ascend the steep slope to the hotel complex, you'll further feel your personal gears begin to alter. Upon arrival, you'll step into what can only be called both an homage to nature and an extravagance of subtle luxury.
Once a retreat for the heyday haute monde, now reimagined and renovated to be a state-of-the-art bastion of wellness and lavish coddling, Burgenstock holds three hotels, two spas and a slew of inviting restaurants. Though buzzy, it feels impossibly tranquil and soul satisfying. The Burgenstock Hotel's 10,000-sq-ft Alpine Spa embodies three stories of wellness bliss. Guests can self-direct their experience: sit in the plethora of saunas, relax in the nap pods, enjoy a saline float in a darkened room, do a Kneipp water course, or renew with a first-in-class facial or body treatment in the stately spa. A holy grail, the grand, cliff-hugging infinity pool — surely the world's most Instagrammable water feature on Earth — heals with the best views in Switzerland.
Steps away in the Mateo Thun-designed Waldhotel Health & Medical Excellence center, wellbeing takes a more focused approach under the tutelage of experts and topnotch doctors. Here, guests looking for supported medical recovery options or wishing to address long term, goal-oriented programs — from detox to weight loss —  will benefit from the center's high-tech, scientific and holistic approach. Just launched, the center's Waldhotel Color Cuisine program, an innovative method of detox and alkaline-building through single-color ingredients, promises to be all the rage.
From $2,350 per night. Contact information@burgenstockresort.com, +41 416 126 000, burgenstockresort.com
[See also: The Most Anticipated Hotel Openings of 2023]
Sensei Porcupine Creek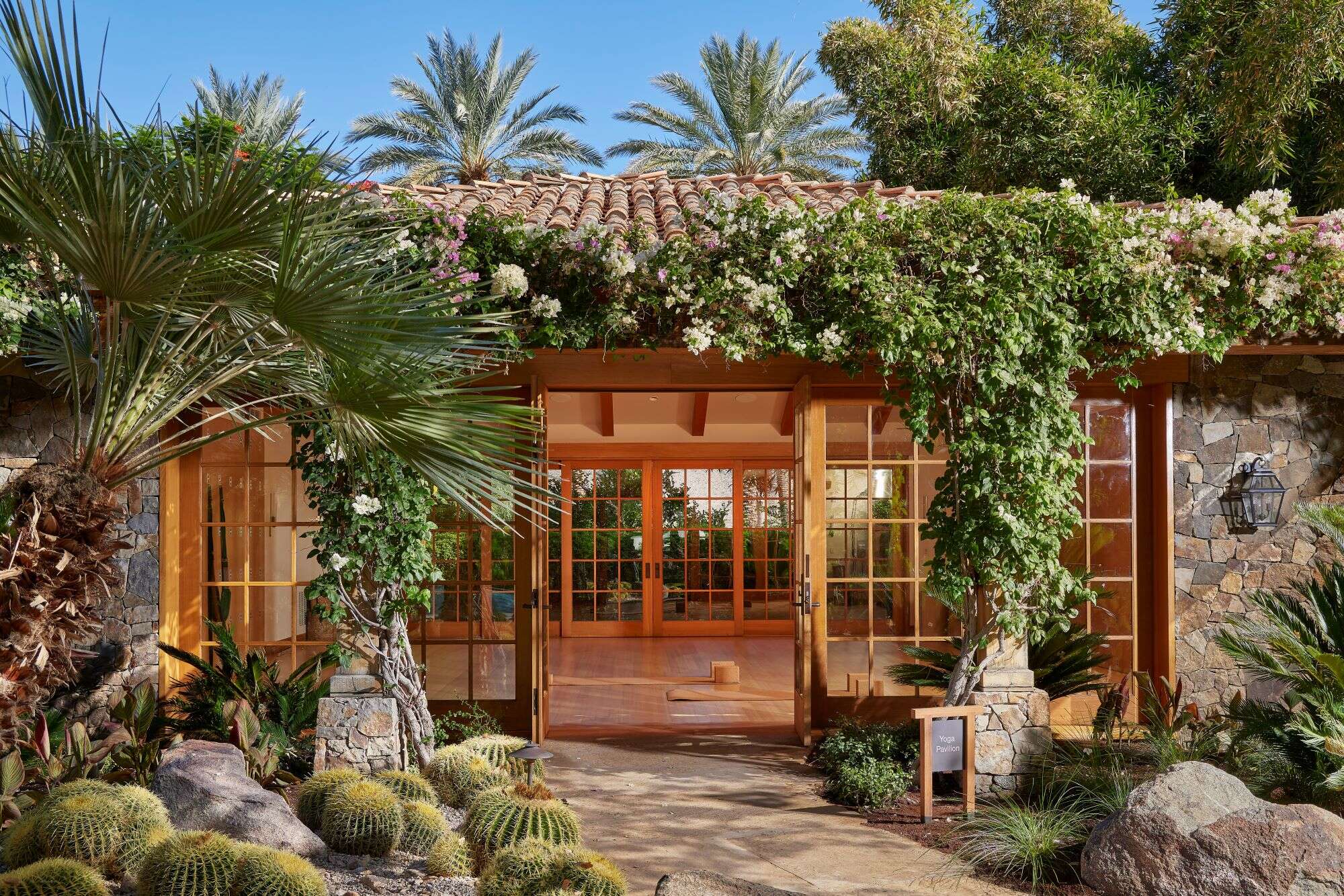 Move, nourish and rest. These are the bywords of the Sensei Way — and a mantra you can carry with you when you return home from Sensei's new mainland retreat, Sensei Porcupine Creek near Palm Springs. Converted from a 230-acre private estate set in the shadows of the Santa Rosa Mountains, previously a popular gathering place for athletes, dignitaries and celebrities, the intimate hideaway — replete with three world-class tennis courts and an 18 hole golf course — comprises a main house (with ten guest rooms) surrounded by four casitas and eight capacious private villas.
Like its sister hotspot in Hawaii, the flagship, Sensei Lāna'i, A Four Seasons Resort, this health seeker's haven in California was founded by technology maven Larry Ellison in collaboration with popular physician and scientist, Dr David Agus. Rerouting the concept of luxury travel to embody wellness and well-being as its main goal, both Sensei properties offer a plethora of groundbreaking programs, state-of-the-art-fitness facilities and activities and results driven spa experiences. Ever tied to science, Sensei invites guests to set a goal, then be led by their sensei (a word used in traditional Asian culture to mean wise guide, particularly in terms of a quest), who customizes a salubrious itinerary based on the guest's personal — and the sensei's suggested — goals.
Consider the Optimal Wellbeing Program in which a complimentary wearable device measures health biomarkers, with results monitored by an integrated team of health experts who adjust your activities accordingly. For meals, Japanese chef Nobu Matsuhisa brings Sensei by Nobu's seafood-rich, farm-to-plate, nutritious cuisine — which doesn't feel like deprivation at all.
From $1,600 per night. Contact porcupinecreek@sensei.com, +1 760 437 6122, sensei.com
[See also: Natural Paradise: Inside the Eco-Luxe Habitas Tulum]
This article appears in the 05 Jun 2023 issue of the New Statesman, Summer 2023