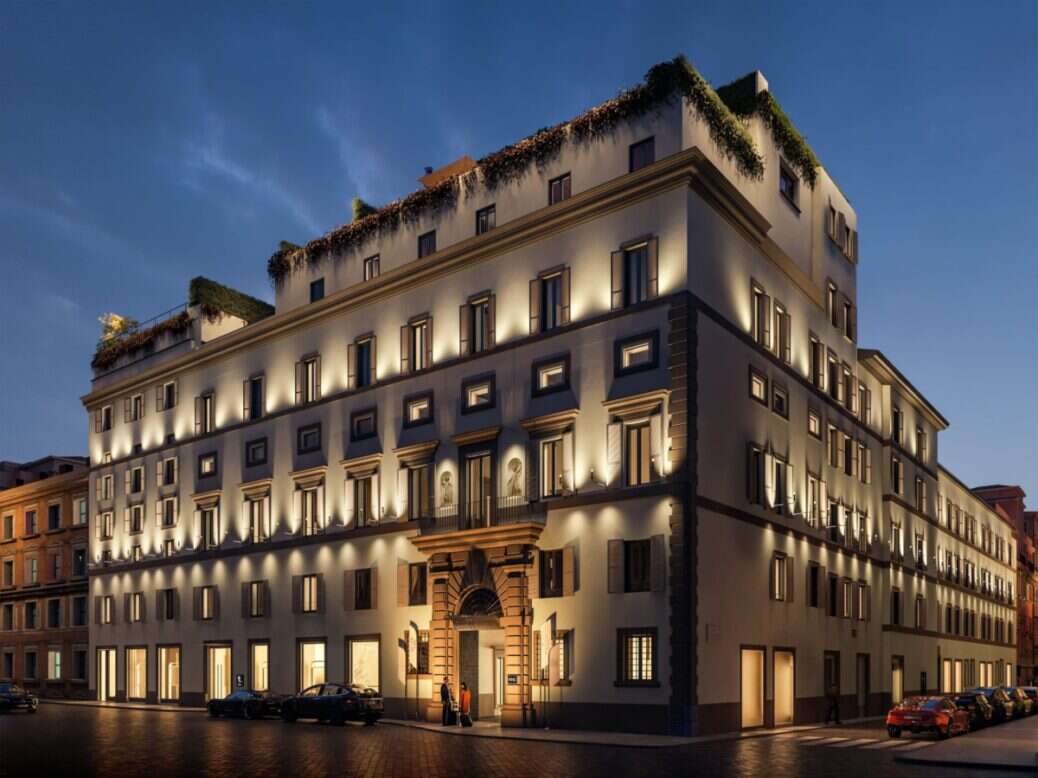 Rome has had a slew of blockbuster hotel openings recently, with Six Senses, Marriott and Bulgari among the luxury brands to put down roots in the Eternal City. And, in early 2024, the Romeo Collection is set to join these hotel heavyweights with its second project: Romeo Roma.
As far as locations go, it's among the very best. The new outpost is an oasis of calm situated mere steps from the Piazza del Popolo in a historic palazzo dating back to the late 16th century.
Romeo Roma is one of Zaha Hadid's final projects before her death in 2016. The revered Iraqi-British architect has stamped the hotel with her signature style; expect contemporary interiors with meticulously preserved historic details throughout (five of the guest suites feature original 16th-century frescos).
[See also: Six Senses to Open Hotel in the Historic Center of Rome]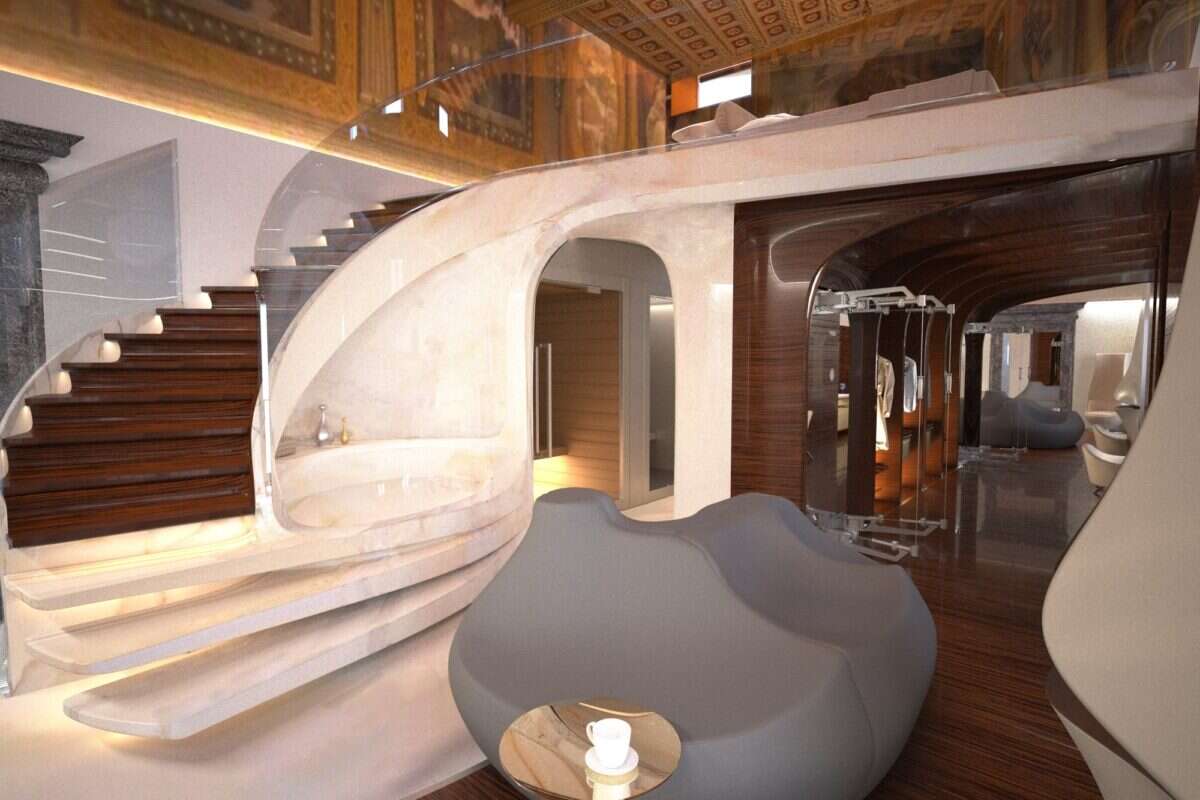 The hotel has just 76 rooms decked out in the finest Italian marble with bespoke furnishings crafted from sustainably sourced wood. While we're yet to see photos of the interiors, the renderings reveal cozily-lit rooms with a futuristic vibe.
Perhaps most exciting of all is Romeo Roma's culinary offerings. The luxury brand has collaborated with multi-Michelin-starred Alain Ducasse to launch a gourmet eatery – Il Ristorante Alain Ducasse – helmed by the respected chef's protégé, executive chef Stephane Petit. And, for something a bit more casual, guests can grab a bite to eat or a cocktail at the second restaurant in the courtyard.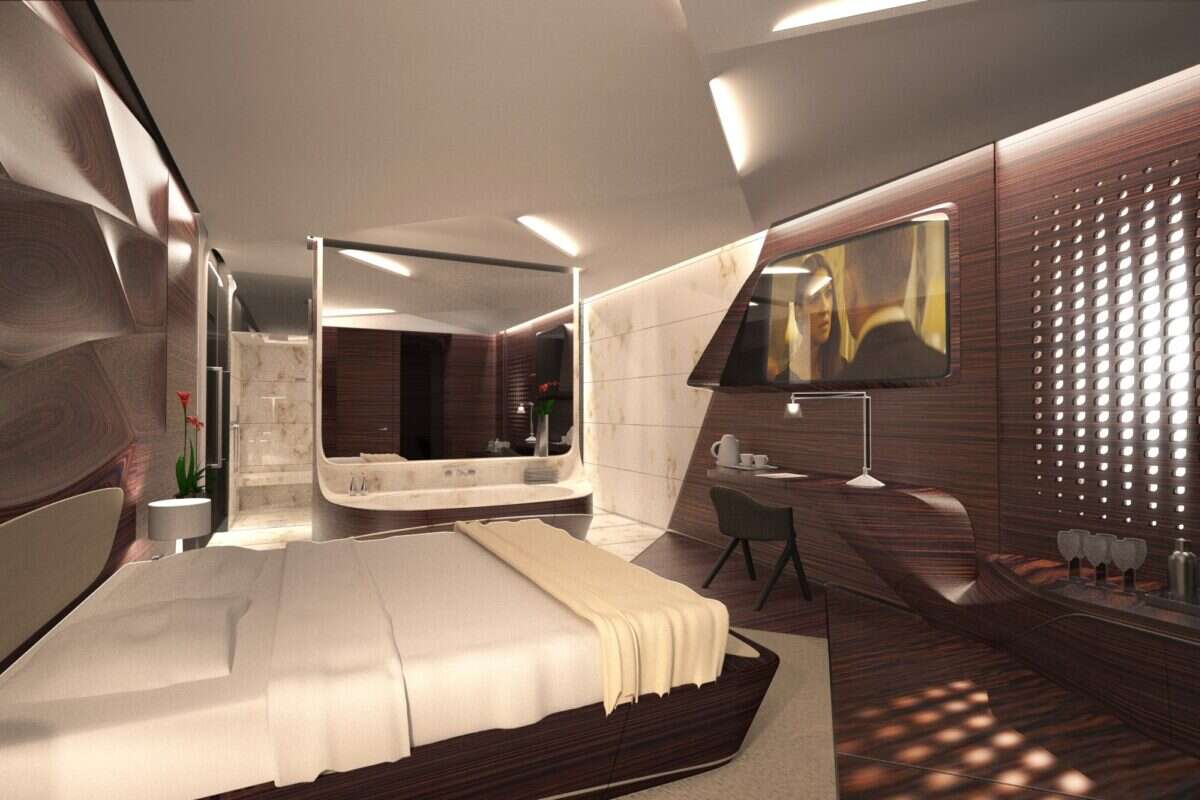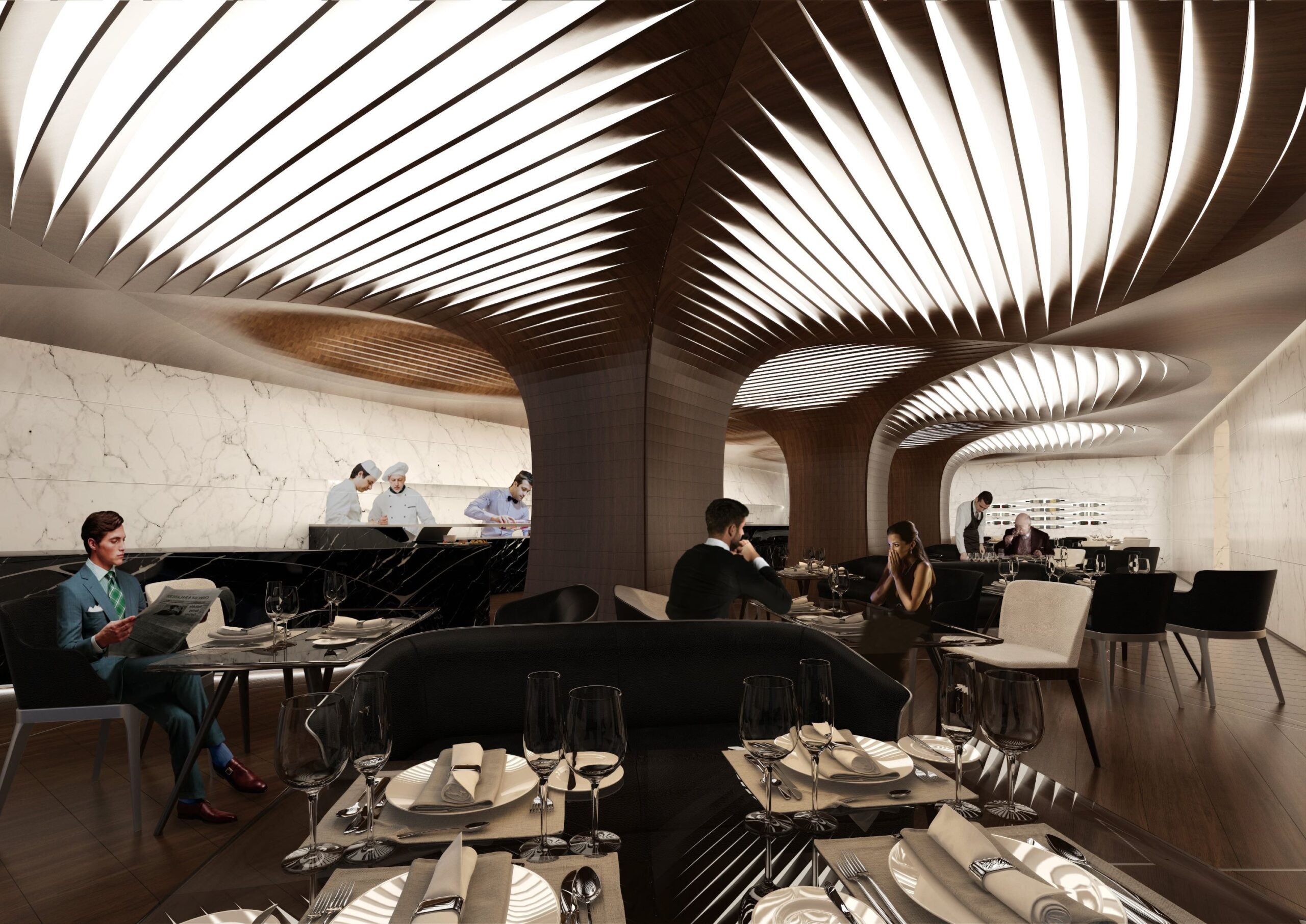 Elsewhere at Romeo Roma, there is set to be a 13,000-sq-ft wellness center complete with an expansive spa, fitness center and tranquil rooftop bar.
"The basis of the Romeo Collection is built on creating spaces that masterfully integrate worldly art collections, contemporary design and breathtaking architecture, we once we came upon the noble Serroberti-Capponi family's former 16th-century palazzo, we knew this was the perfect space to house the collection's next project," said Alfredo Romeo, president and CEO of The Romeo Collection.
"The history naturally built into the palazzo and the city of Rome itself became the perfect canvas for Zaha Hadid to create a unique intersection of the past and present. We look forward to welcoming guests at Romeo Roma, and sharing our uniquely curated experience of beauty tied together with the notable style that the brand is known for."
[See also: The Chelsea Townhouse Welcomes First Guests]