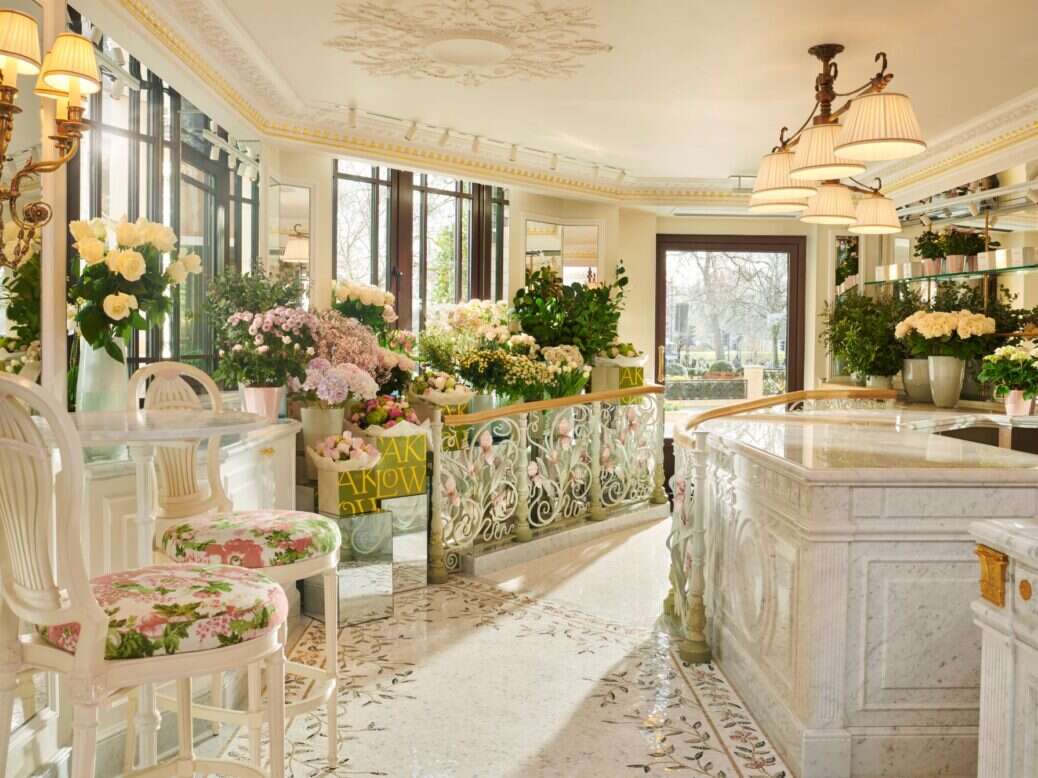 The Dorchester has launched Cakes & Flowers, a patisserie and floristry. Open to guests and Mayfair locals alike, the space has been conceptualized by the luxury hotel's in-house designer florist Philip Hammond and its executive pastry chef Michael Kwan.
Tucked into the Deanery Street corner of the hotel, Cakes & Flowers is a showcase of The Dorchester's beloved offerings of flowers, sweet treats, gift hampers and even wines, available for both pre-order collection and in-person selection.
The Dorchester has also welcomed back Paris-based designer Pierre-Yves Rochon to design the space's interior design. Having just been at the helm of the hotel's glorious renovation of The Promenade, Rochon's work on Cakes & Flowers successfully continues the opulent elegance and gilded touches that so defines The Dorchester on the world stage.
[See also: Experiencing the Ultimate Staycation at The Dorchester]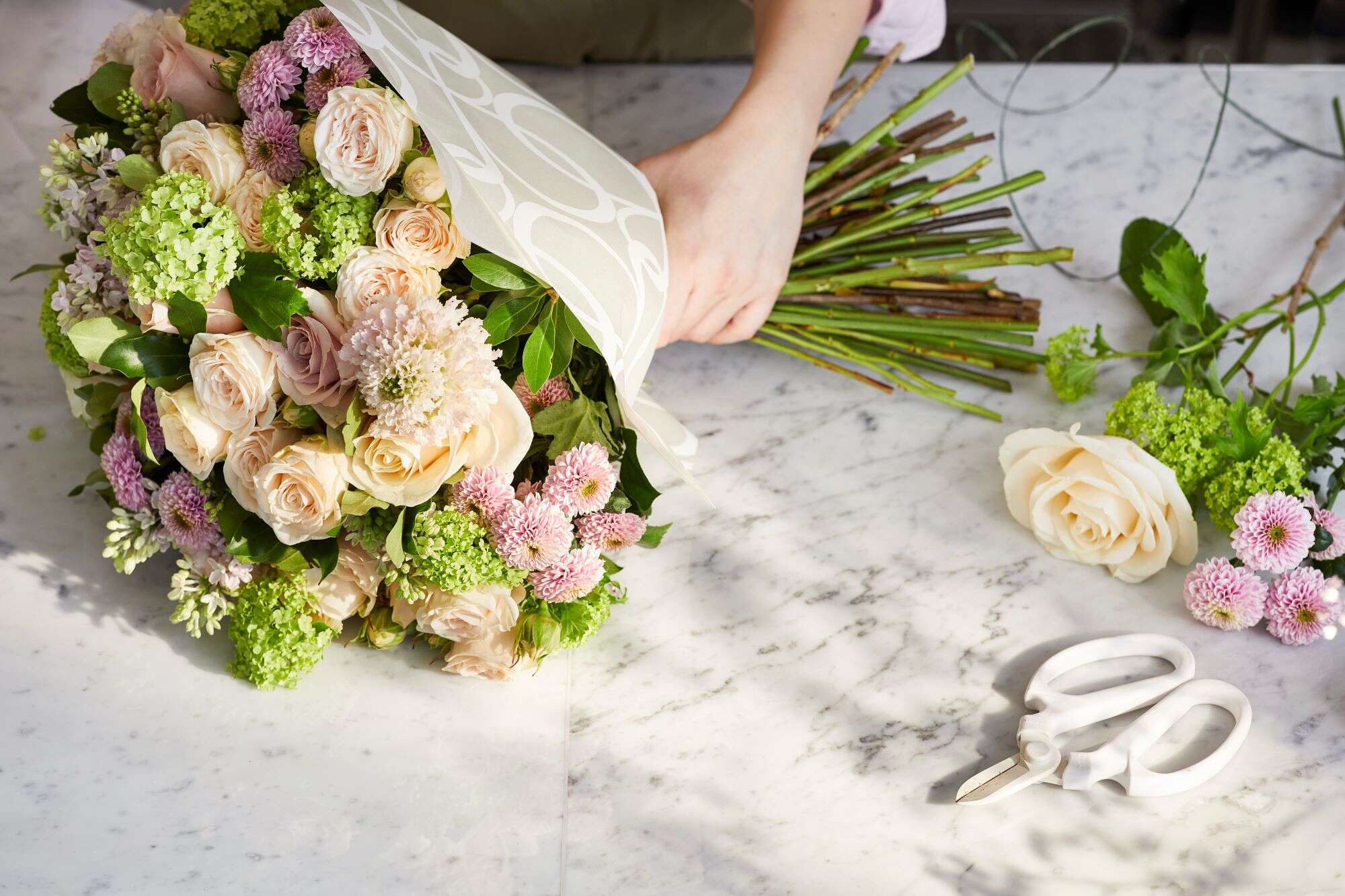 In fact, it's worth a trip to Flowers & Cakes for the interiors and ambiance alone. With the bustle of London delightfully dimmed within the street-facing shop, tall windows fill the room with natural light, while marble counters and floral mosaic floors characterize the space with a sense of understated luxury.
Every detail of the boutique has been meticulously planned for optimum beauty, from the luxurious packaging of the cakes and chocolates to the pastel-toned uniforms of the staff. This is due, in part, to the dedication to the execution of Hammond and Kwan's initial vision of the concept.
[See also: The Best Restaurants in London]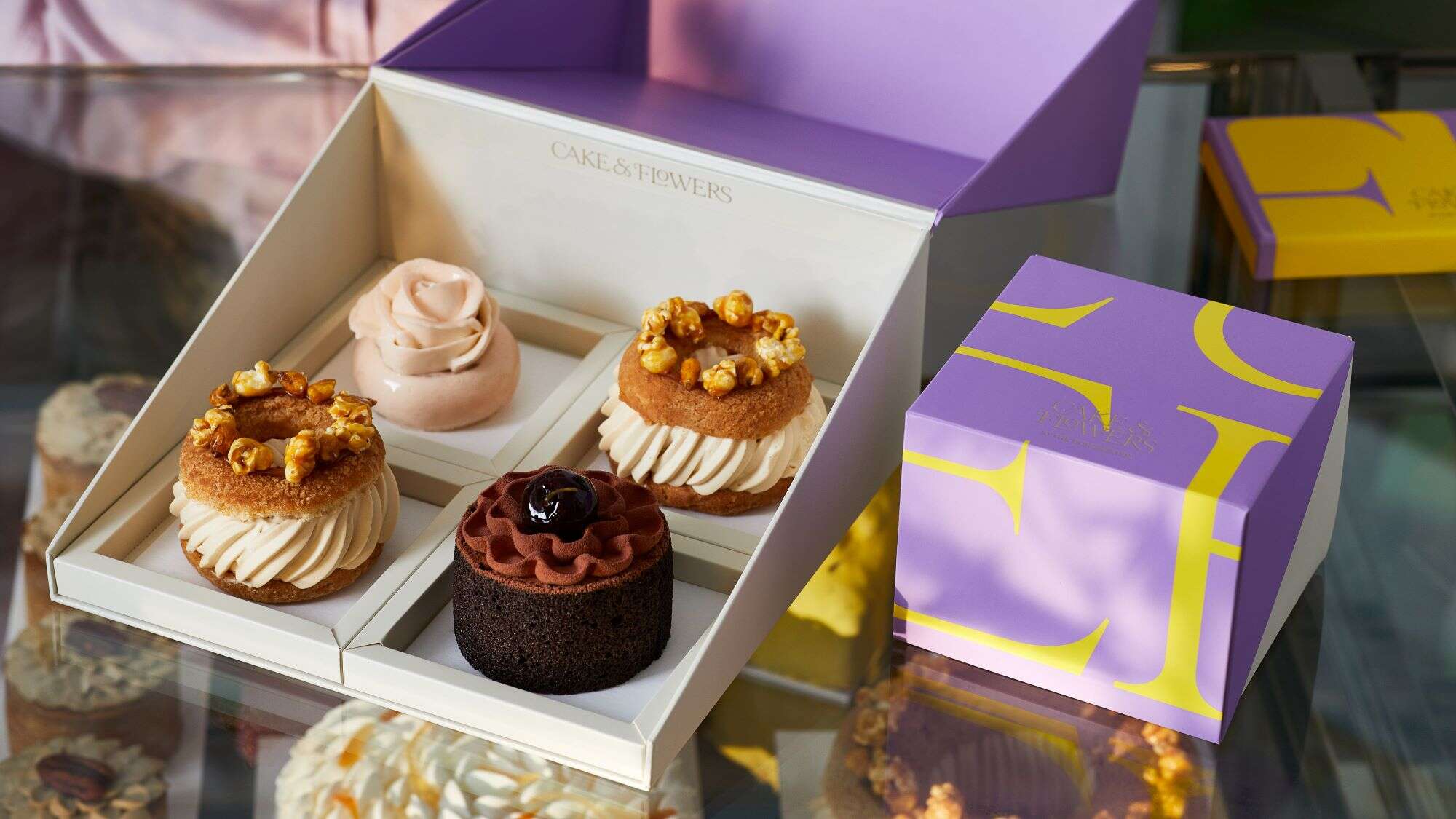 Hammond, who has been with The Dorchester since 2010, is credited with the introduction of the hotel's signature flower, The Dorchester Rose. The flower has become so synonymous with The Dorchester that guests can enjoy tasting it via Kwan's magnificent The Dorchester Rose cake, a beautiful pink pastry.
Other standouts of the menu include a citrus and orange Blossom Pavlova, and Kwan's signature The Tree Cake, of which the key flavors will change throughout the year in line with the English seasons.
[See also: Jean-Philippe Blondet on his Inventive Approach to Fine Dining]