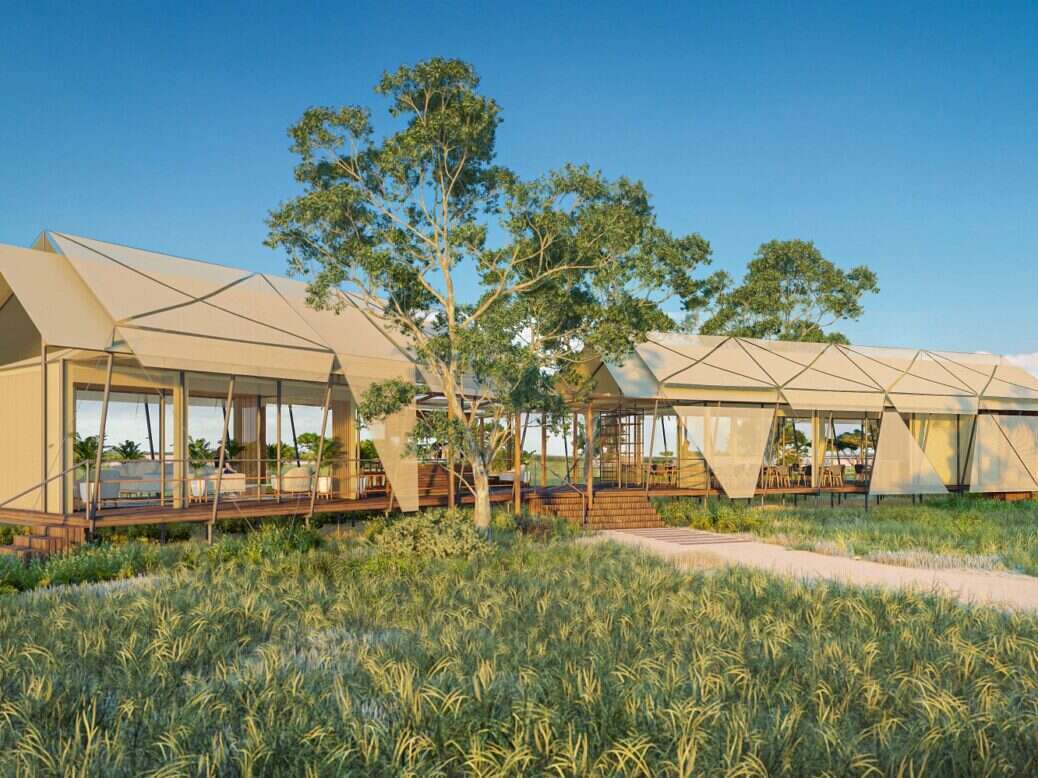 Wilderness has announced details of its highly anticipated Mokete camp, which begins welcoming guests from September 2023. Located on the eastern portion of Botswana's Okavango Delta in the Mababe wilderness area, the Mokete camp occupies a previously unchartered portion of wild land.
Wildlife interactions are at the heart of the offering here, with the area famed for its high density of species thanks to its position between two national parks. Guests can expect up-close encounters with lions, hyenas, buffalo, zebra and elephants, with the diverse range of habitats providing a rich ecosystem. Bird life is rich too, with the likes of buzzards, eagles, owls and vultures all making regular appearances.
Daily guided safari walks and game drives come as standard, but guests can also take to the skies to see the vast landscape from above either on a helicopter or, from next year, on a hot air balloon.
[See also: Earth Day: The Luxury Hotels and Resorts Going Green]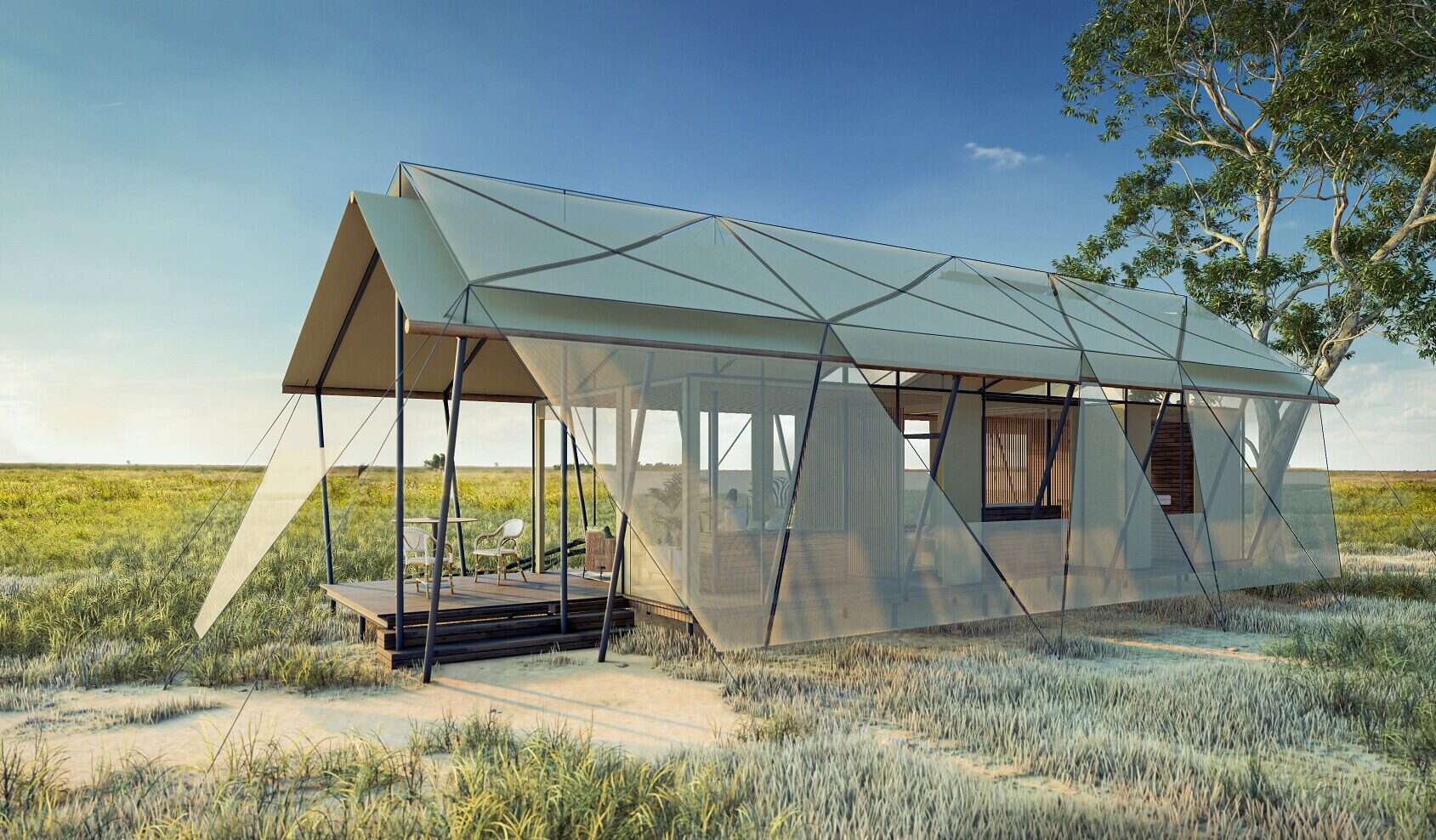 Mokete's location also makes it ideal for combining with other Wilderness camps; Chitabe and Qoroke are to the Southwest, while Vumbura Plains is due West and DumaTau and Linyati are to the North.
Wilderness Mokete camp will be made up of just nine en-suite canvas tents, with a separate communal lounge area and swimming pool connected via wooden walkways. Intended to offer as immersive an experience as possible, each suite will feature fully retractable roofs and open-fronted porches.
"While we have no doubt that the camp itself will offer a wonderful experience with delicious local food and warm hospitality, our focus is on the out-of-camp experience," said Wilderness Botswana managing director, Kim Nixon.
[See also: Elite Traveler Reveals Top Adventures in the World 2023]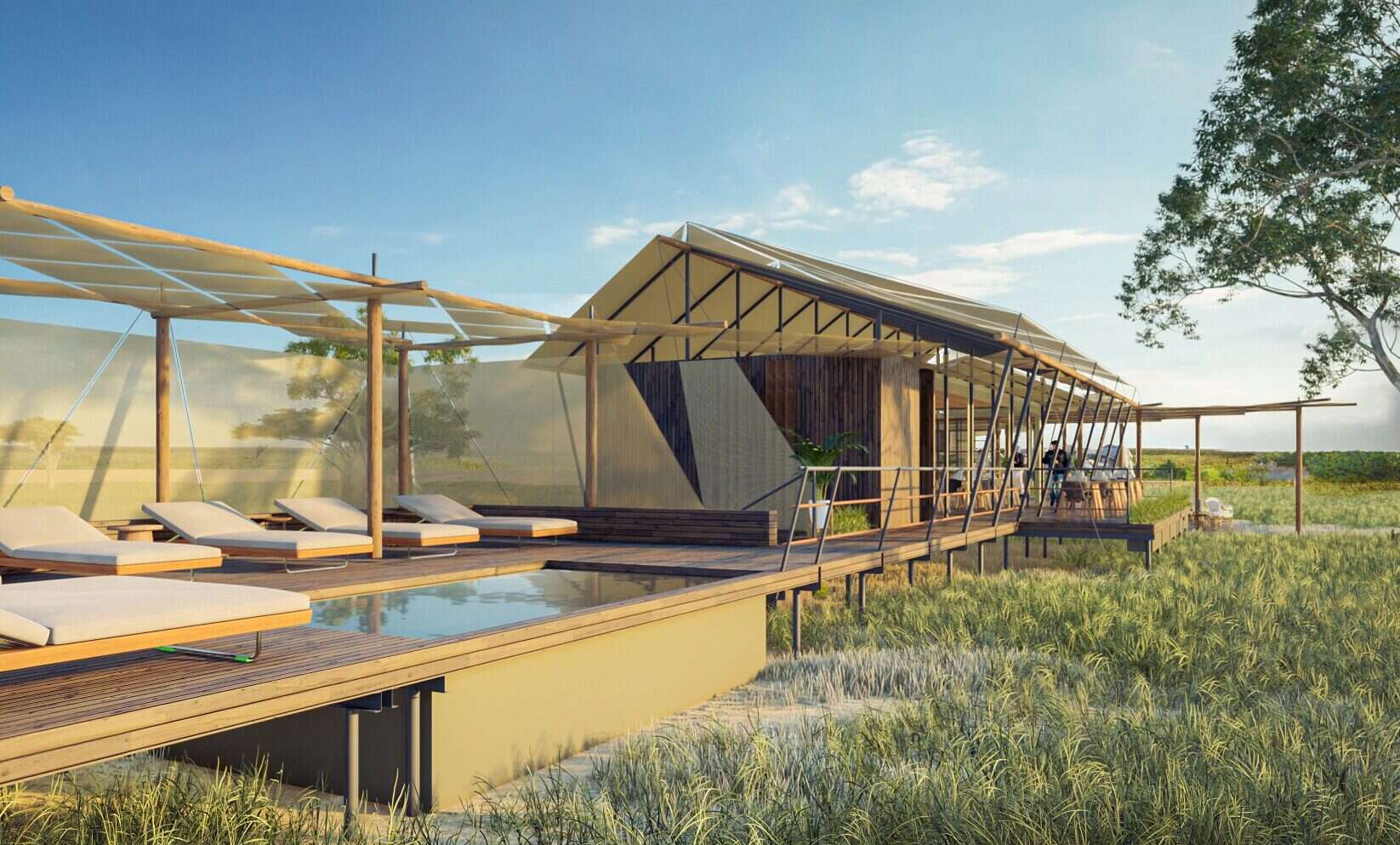 "Lions often spend the daylight hours on the hunt in Mababe, taking down buffalos in and around the marsh, with hyenas in clans of up to 60 often competing with them. With no other commercial properties in the area, our guests can choose to stay out on drive as long as they wish. Here, time is dictated by nature, not the clock." 
Those who want to visit Mokete will need to be quick though – the tented camp will be available to book for just two years before construction on a more classic camp will commence in its place.
Mokete's replacement, Meraka, will welcome 24 guests across 10 rooms, including two family units, and will continue to offer the same unrivaled wildlife sightings and interactions.
"Through high-value, low-impact photographic tourism, we aim to help conserve one of our planet's last remaining wild sanctuaries," Nixon added.