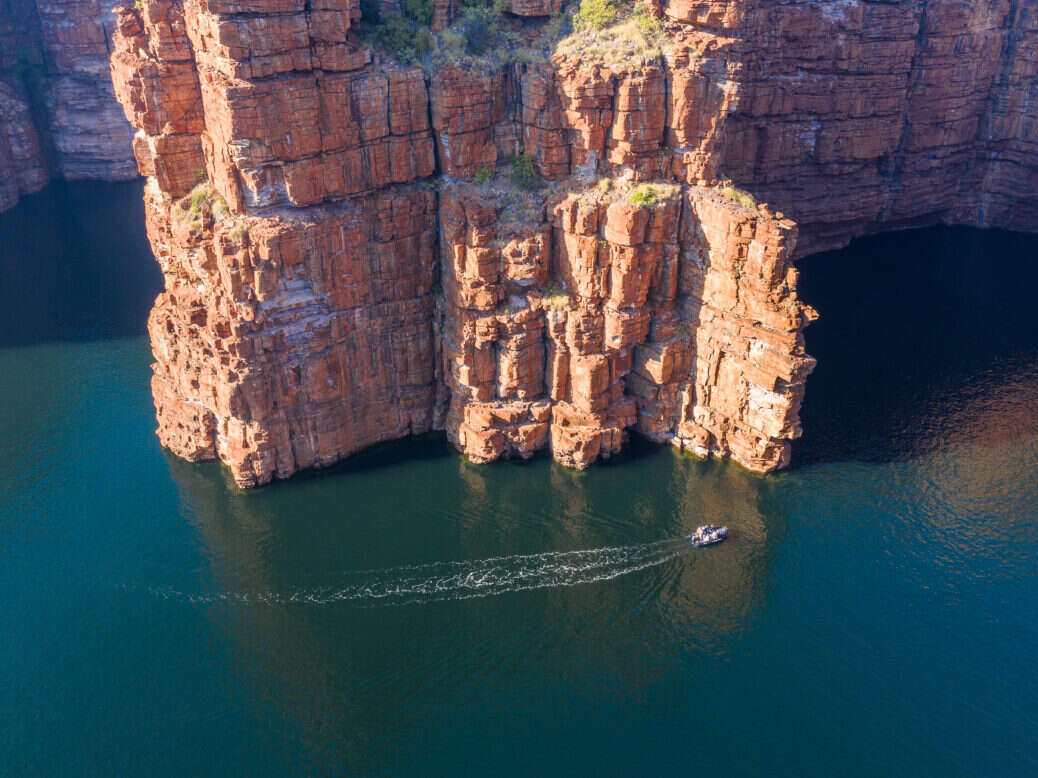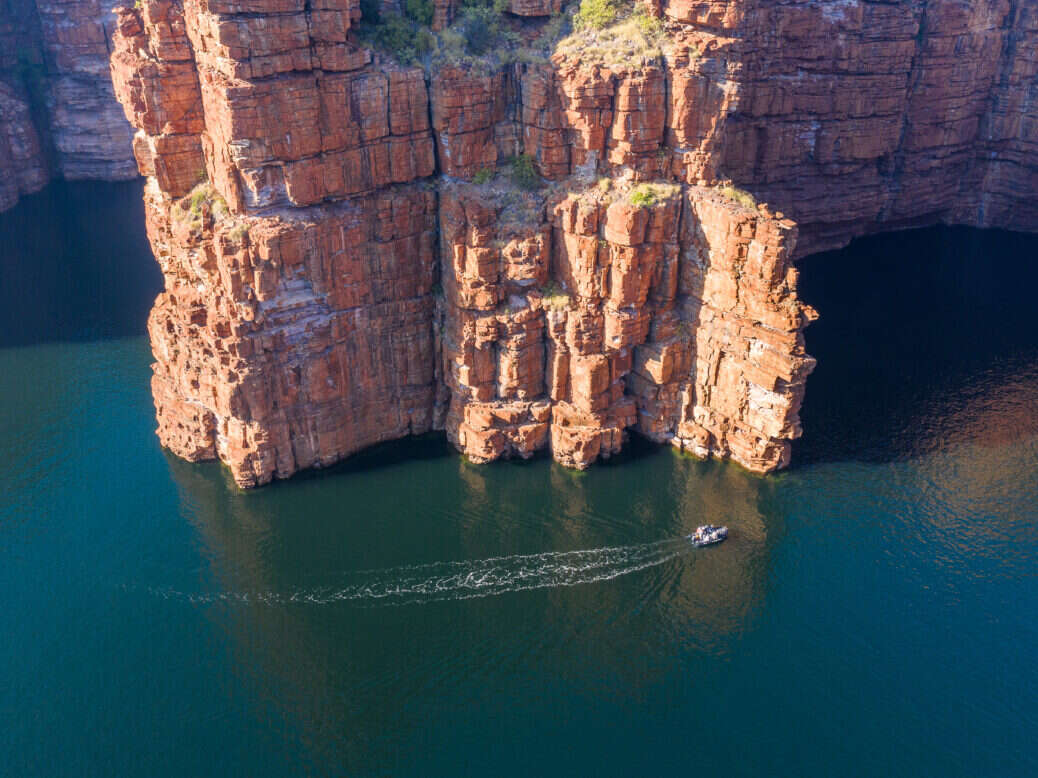 After the holidays comes the New Year, that time we often envision as a portal to a new place, a segue to novel experiences — perhaps even a time for transformation. Travel (and cruises especially, because they offer so much in terms of adventures and options) provides a path to new ways of thinking about ourselves and our world. To celebrate 2023, we've collected some of the most fascinating excursions. Cheers to sailing for new horizons. 
Go transatlantic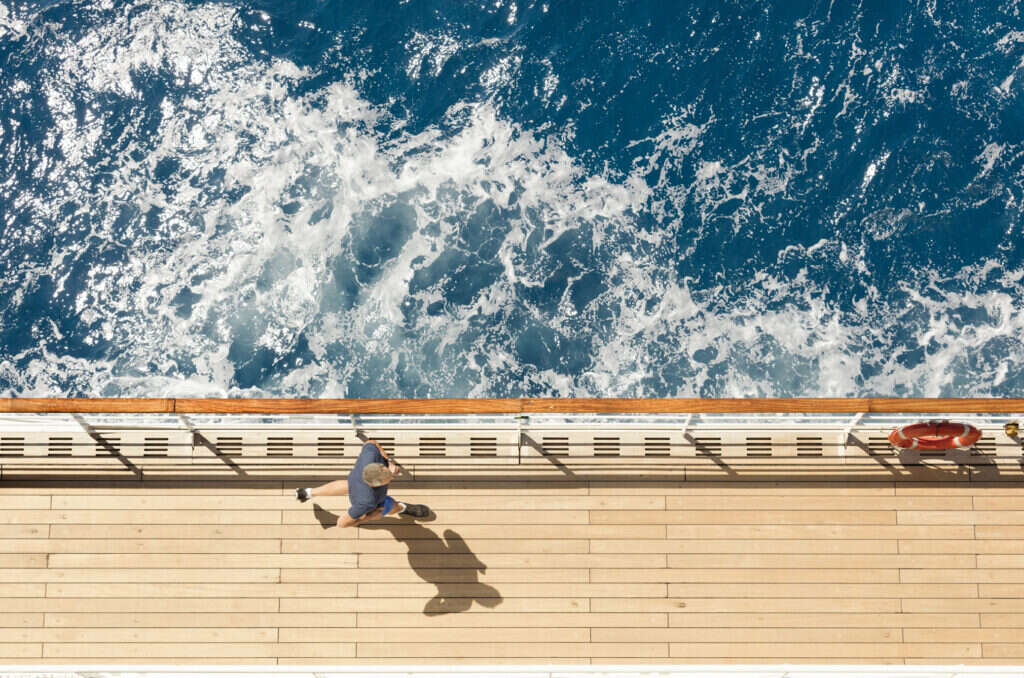 You'll embrace slow travel when you cross the Atlantic on Queen Mary 2. Channeling the glamorous heyday of luxury ocean liner elan and 180 years of tradition, today's Cunard trips also promise modern day innovations and conveniences aplenty. Home to the largest ballroom at sea, with a schedule brimming with dress-for-dinner gala nights, white-gloved waiters and violin quartets, the Queen Mary 2 also stands out as the only ship in the world to have kennels on board. Indeed, guests can travel with their cats and dogs, just like Liz Taylor before them. Fun fact: the ship stocks dog- and cat-sized life preservers. 
From $1,500 per person. cunard.com
[See also: A Day in the Life of Expedition Leader Florence Kuyper]
Playing pirate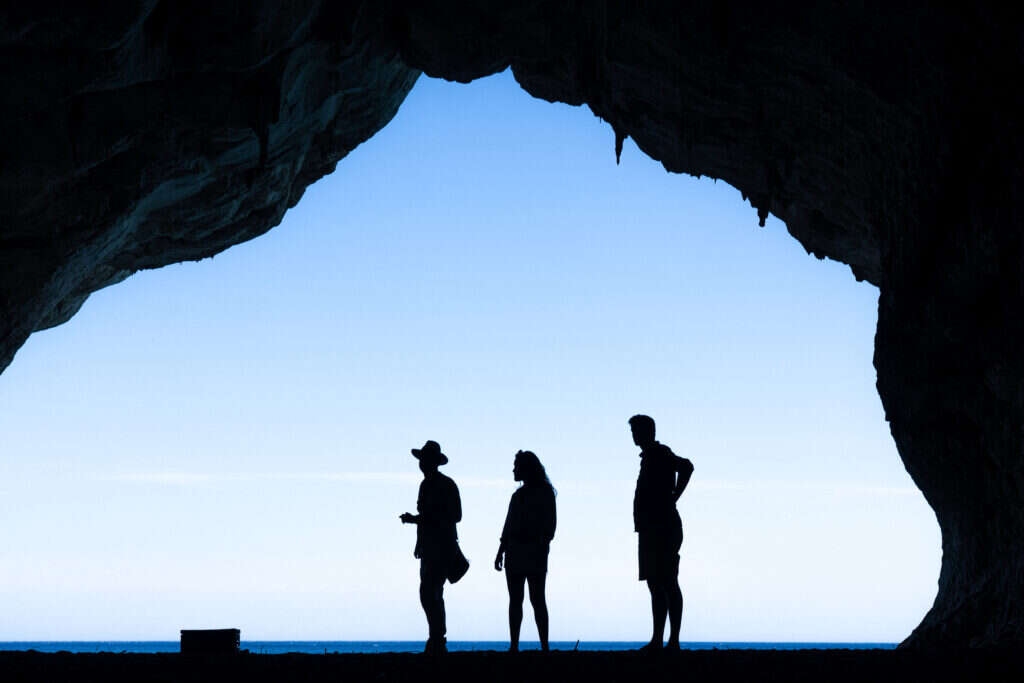 In collaboration with luxury Treasure Hunts, Pelorus, an esteemed experiential travel company, has launched a series of peerlessly playful yacht adventures. Trove-seeking charter groups traveling to Jack Sparrow's favorite locations — Sardinia, Antigua and Barbuda, and Indonesia — can join the onboard fun as they dominate the high seas. Staged in unique locations with a filmmakers' eye, based on real-life figures and for first mates of all ages, the cruises provide a web of clues, interactions and games to guide guests to the treasure, while immersing them into the culture and history of each port. 
From $29,000. pelorus.com
[See also: The 10 Best Cruise Suites to Sail the Seas in Luxury]
Blue Footed Boobies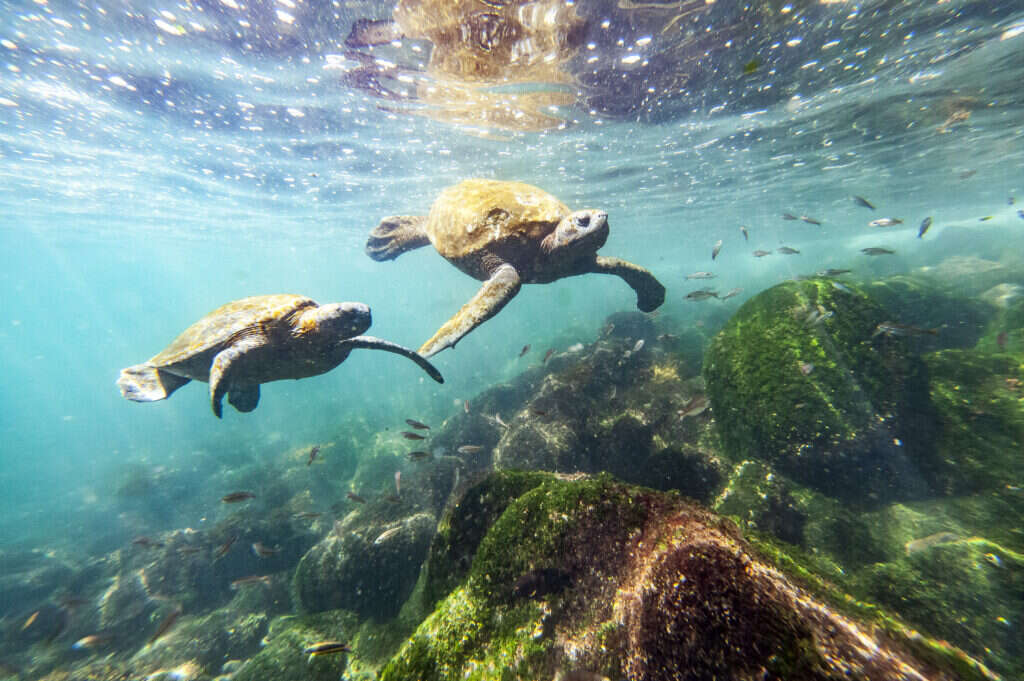 Like floating hotels, Origin & Theory by Ecoventura explore the storied Galapagos as identical, luxury expedition yachts. With space for just 20 guests, each seven-night itinerary is helmed by certified naturalists and immerses guests into Darwin's world via daily snorkeling, kayaking, beach walks and hiking tours. Sunbathe with sea lions, see the boobies' mating dance and swim with penguins. Take exclusivity up a notch with the 'Private Moments', which includes one-on-one time with your own dedicated naturalist. 
From $8,950 per person for seven nights; from $179,000 for exclusive use. ecoventura.com
[See also: Float to the Edge of Space the Green Way]
Polar bear plunge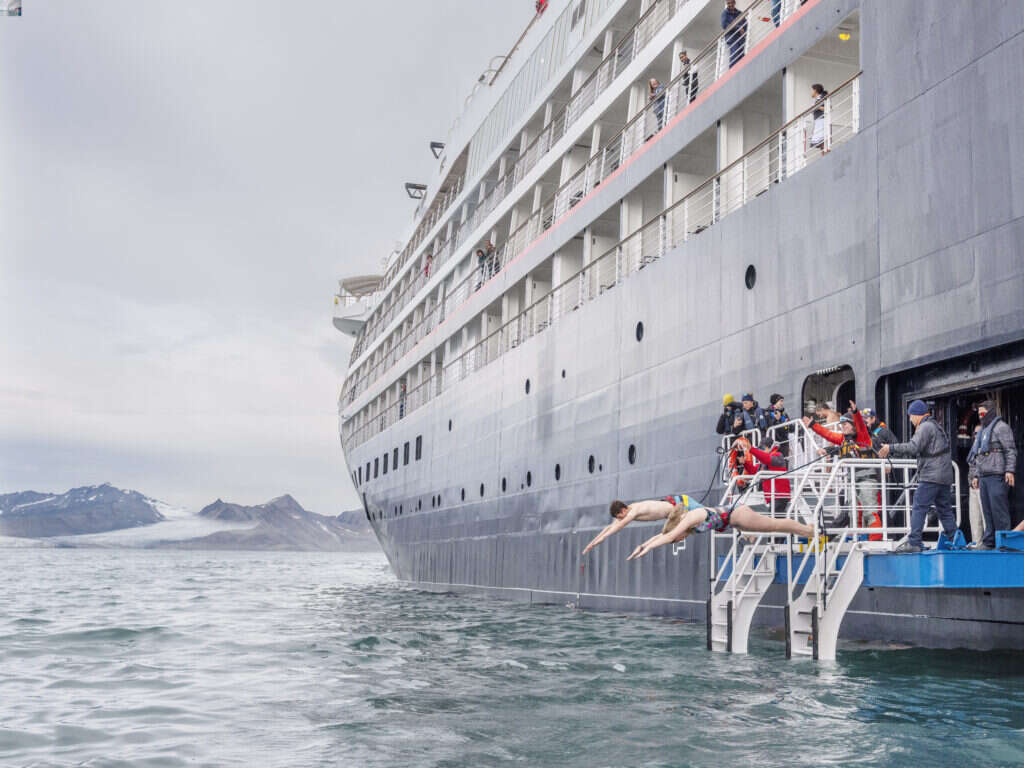 You won't be swimming with the polar bears — that wouldn't be prudent. However, you will be dog paddling like a polar bear when you leap off Silversea Cruises Silver Endeavour into the frigid waters on this Antarctica cruise. Harnessed up, you'll careen off the ship, into the sea, then be hoisted back up for a toasty welcome, complete with fluffy bathrobes and glasses of champagne. Silver Endeavour, Silversea Cruises' fifth expedition ship amongst its fleet of 11 was launched in November 2022, built especially to convey travelers to the world's most remote destinations — including the Polar Regions. 
From $14,000 per person. silversea.cruiselines.com
[See also: Ship Mates: Cruise Lines Joining Forces with Celebrity Partners]
Land of Smiles
Buzzy, welcoming Thailand, home to scrumptious food, soaring temples, open-hearted denizens and postcard-perfect beaches, just got better with the new Loy Pela Voyages, intimate 1, 2 0r 3 day jaunts on an uber private cruiser along the Chao Phraya River. With just four staterooms, each sheathed in Jim Thompson silks, the dignified Loy River Song cruises from Thailand's new capital, Bangkok, to its ancient one—Ayutthaya. Unlike the party boats sometimes found along this river, this vessel offers an elegant foray into Thai culture—including attentive butlers, afternoon tea, sunset cocktails, mhuay thai, traditional Thai massage and participation in a "daily ritual" to support the monks at their sacred temples. The boat departs from Anantara Riverside Bangkok Resort.
From $2,860 per person. loypelavoyages.com
Solar Eclipse-ing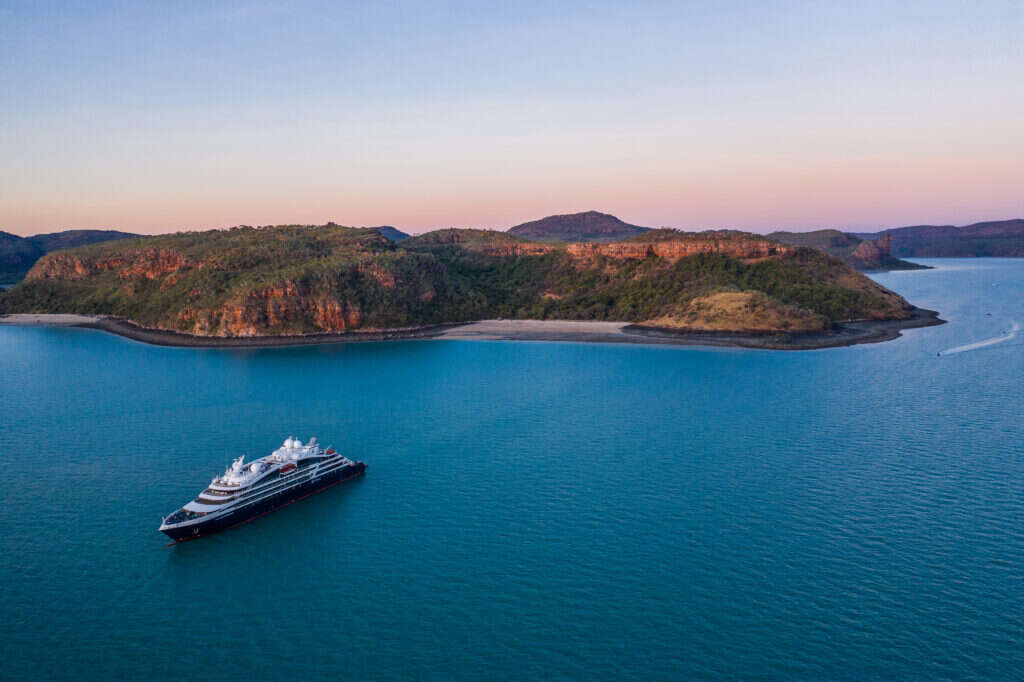 There will be only five solar eclipses appearing worldwide this decade—don't miss one. According to ancient lore, solar eclipses symbolize the concept of new opportunities and auspicious beginnings. To embrace one, set sail with Ponant, in collaboration with Smithsonian Journeys in April 2023. You'll gaze upon the life changing phenomenon off the northwest coast of Australia, the only spot in the world where the solar occurrence will be 100 percent visible. Aboard this Indonesia to Australia's Kimberley  tour, you'll have the opportunity to meet with Smithsonian Journey experts, such as  Associate Director of Science at NASA Goddard Space Flight Center Alex Young and Australian-American historian Craig Benjamin, as well as experience other riveting programming. 
From $20,480 per person. ponant.com
[See also: The Most Innovative Cruise Lines of the 21st Century]
Untrammelled routes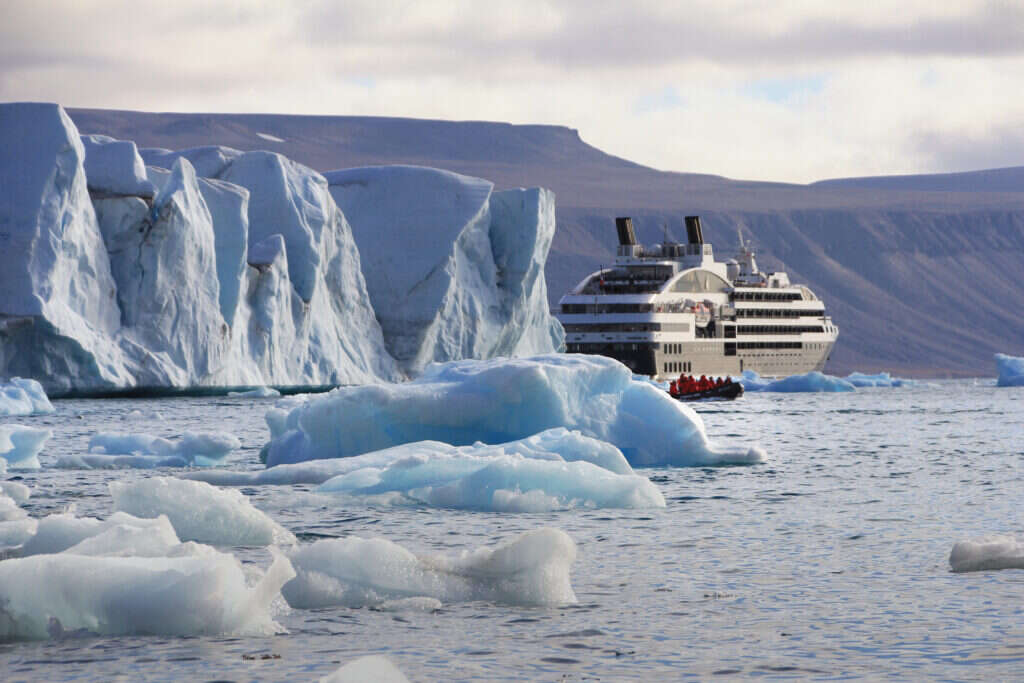 Undertake an expedition to the lesser transited Northwest Passage with Abercrombie & Kent to immerse in its unique Inuit cultures. Accompanied by famed historian Russell Potter, author of Finding Franklin and an expert on Sir John Franklin's lost exploration of 1845, cruise guests have the opportunity to sail through the remote hinterlands of western Greenland and the Canadian Arctic. Along the way, glimpse geographical marvels and visit with the local Intuit of Holman Village to taste traditional fare prepared over an open fire (fresh char and a fried dough called bannock rings), see the region's stunning printmaking tradition and be wowed by a centuries-old drum dance. 
From $35,495 per person. abercrombiekent.com
[See also: Exploring Antarctica With White Desert's Robyn Woodhead]
This article appears in the 30 Nov 2022 issue of the New Statesman, Winter 2022/23