Explora Journeys has revealed details of the maiden voyage aboard its first cruise ship, EXPLORA I. The aptly titled 'A Maiden Journey into Epic Fjords and the Arctic Circle' will depart Southampton, England, on July 17, 2023, and take guests to the most northern reaches of Europe.
Setting the tone for the brand's place in the luxury cruise sphere, Explora's inaugural journey will be a thrilling one, with plans to call at 12 ports in four countries across 15 days. From Southampton, the vessel will journey to Zeebrugge, Belgium, before traversing around Norway's awe-inspiring western coastline and into the wild Arctic Ocean.
[See also: The Best Cruise Suites to Sail the Seas in Luxury]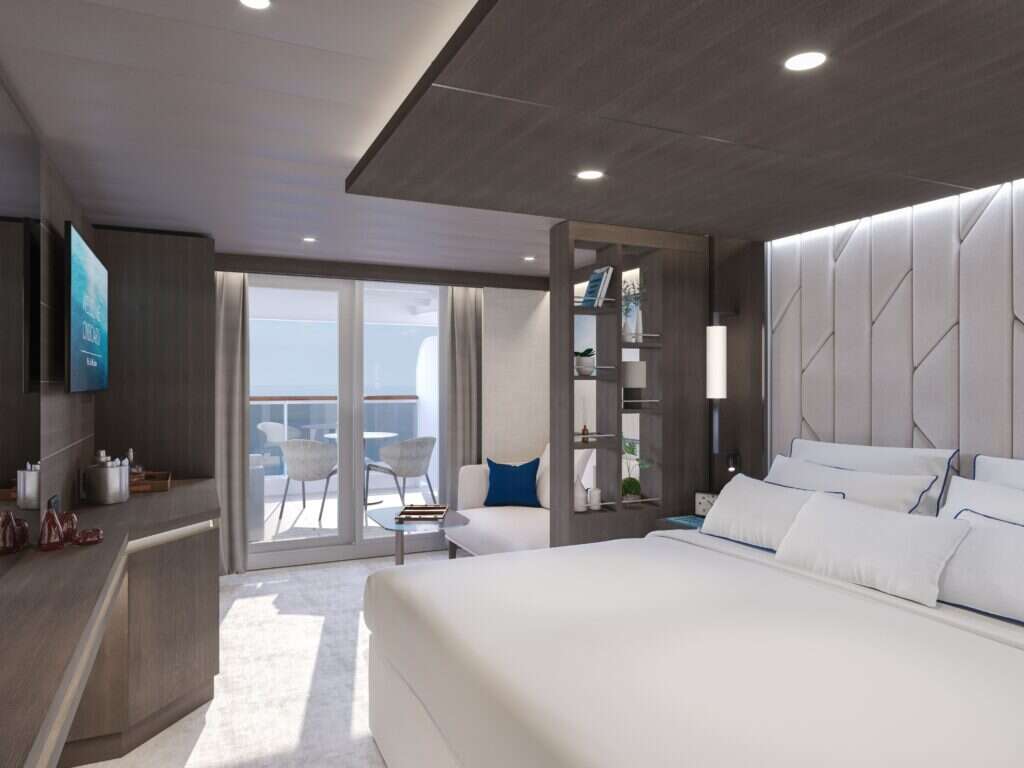 Stops along the way include Trondheim, the Viking capital of Norway until 1217; Vestvågøya, one of Norway's six Lofoten Islands in the Arctic Circle; and Skagen, the most northern part of Denmark. The itinerary draws to a ceremonious close in Copenhagen, where guests can either book-end their trip with another Explora Journeys cruise or explore the cultural wealth of the Danish capital.
"Our vision and purpose from day one has been to create a travel and ocean experience like no other," says CEO Michael Ungerer. "We are thrilled that our ground-breaking new class of ship, EXPLORA I, will introduce guests during her maiden journey to some of the most breathtaking destinations in Northern Europe while enjoying the finest luxury hospitality at sea."
Onboard, guests can indulge in the finest in both amenities and service. EXPLORA I will boast a total of 461 elegant guest suites, with one lavish Owner's Residence, as well as a host of communal spaces, including an art gallery, casino, and numerous dining and drinking destinations, as well as an expansive spa.
[See also: Ship Mates: Cruise Lines Joining Forces with Celebrity Partners]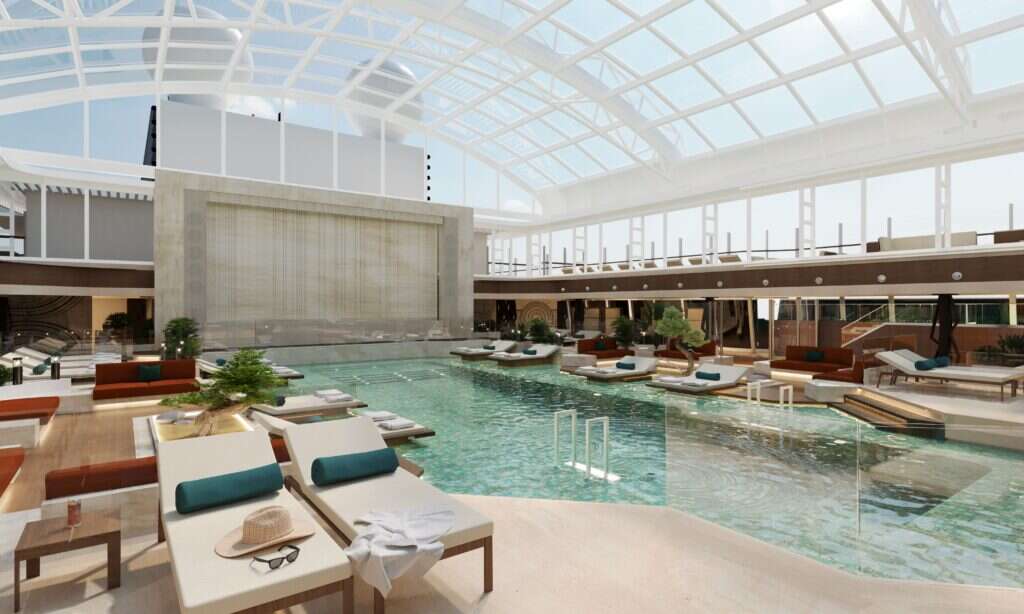 The brand has also recently announced its onboard entertainment programming, which will include a curated selection of interactive experiences, musical performances, and educational workshops.
In line with Explora Journeys' strive to offer responsible cruising, EXPLORA I is equipped with smart waste and energy monitoring technologies, as well as hybrid-ready propulsion solutions. The brand is also committed to visiting each location in a considered way, so guests can expect thoughtful excursions that enrich local communities.
[See also: The Most Innovative Cruise Lines of the 21st Century]